Fake Cum At Men.com AGAIN, But Malik Delgaty Is Not To Blame This Time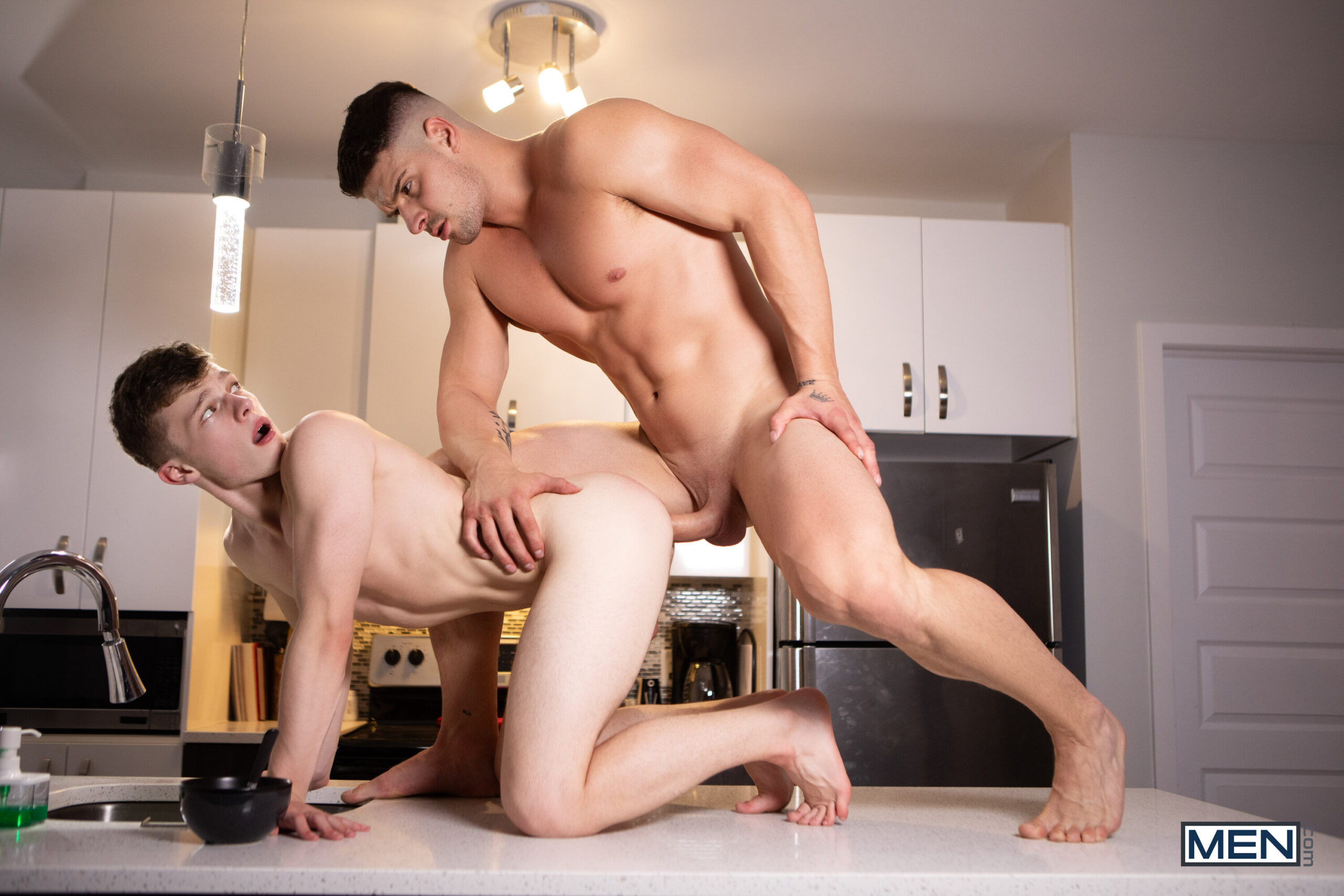 The fake cum scenes at Men.com used to be somewhat rare, happening maybe once every six months, at the most. Then, over the last couple of years, they started happening more frequently, with impotent gay-for-payers squirting out lotion in at least one scene per month. Sadly, in 2023, we're now getting one fake cum scene every week. The latest is out today, and this one is a bit surprising, given that it's the bottom shaking lotion out of his dick. Plus, this bottom is a real-life American gay, and normally it's the gay-for-pay Canadian tops with the phony loads.
As you can see below, Jake Preston tries to withhold the lotion they squirted into his urethra while he's being fucked by Malik Delgaty, but some of it is visibly smeared onto his thumb and the tip of his soft penis while he yells, "I'm getting close!"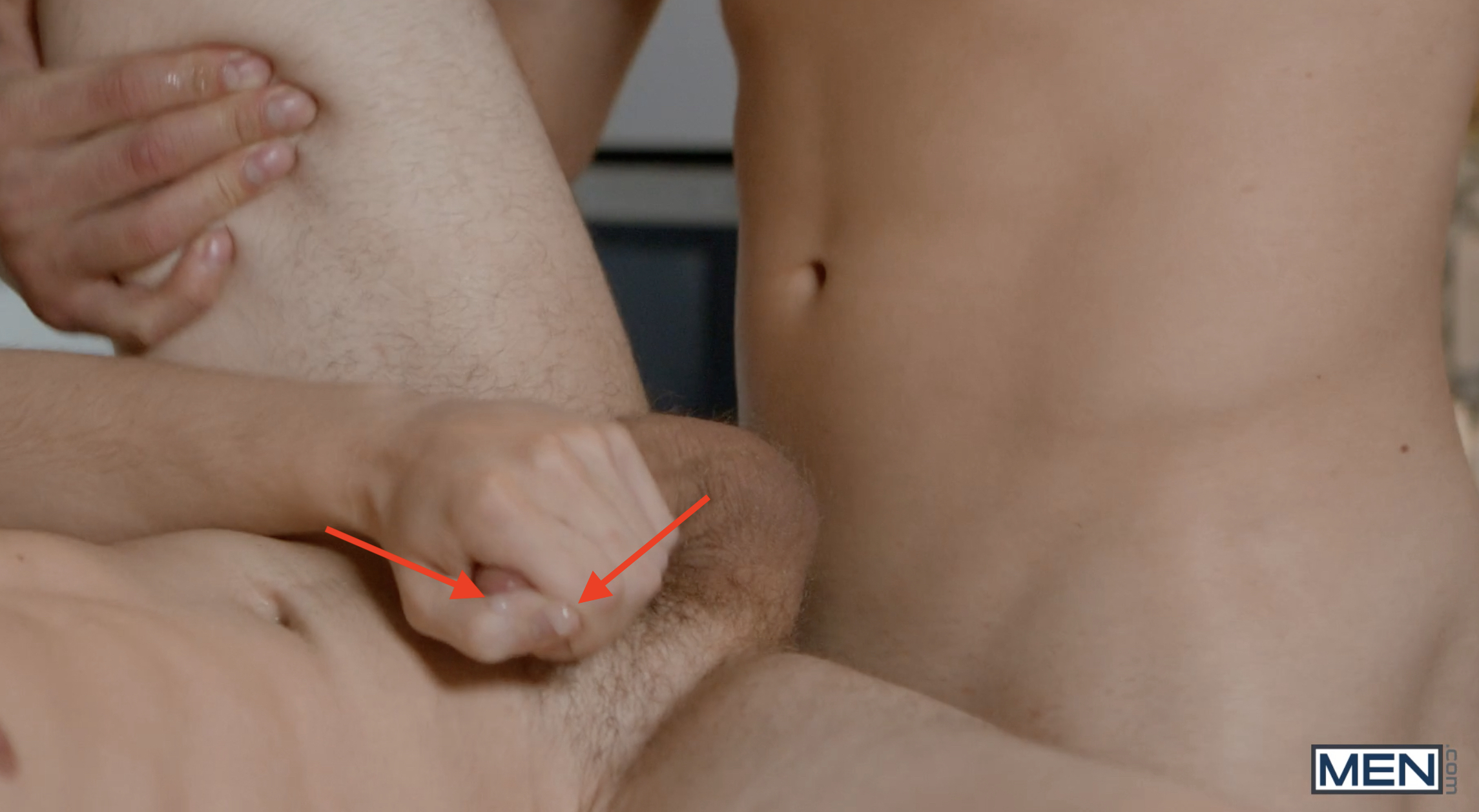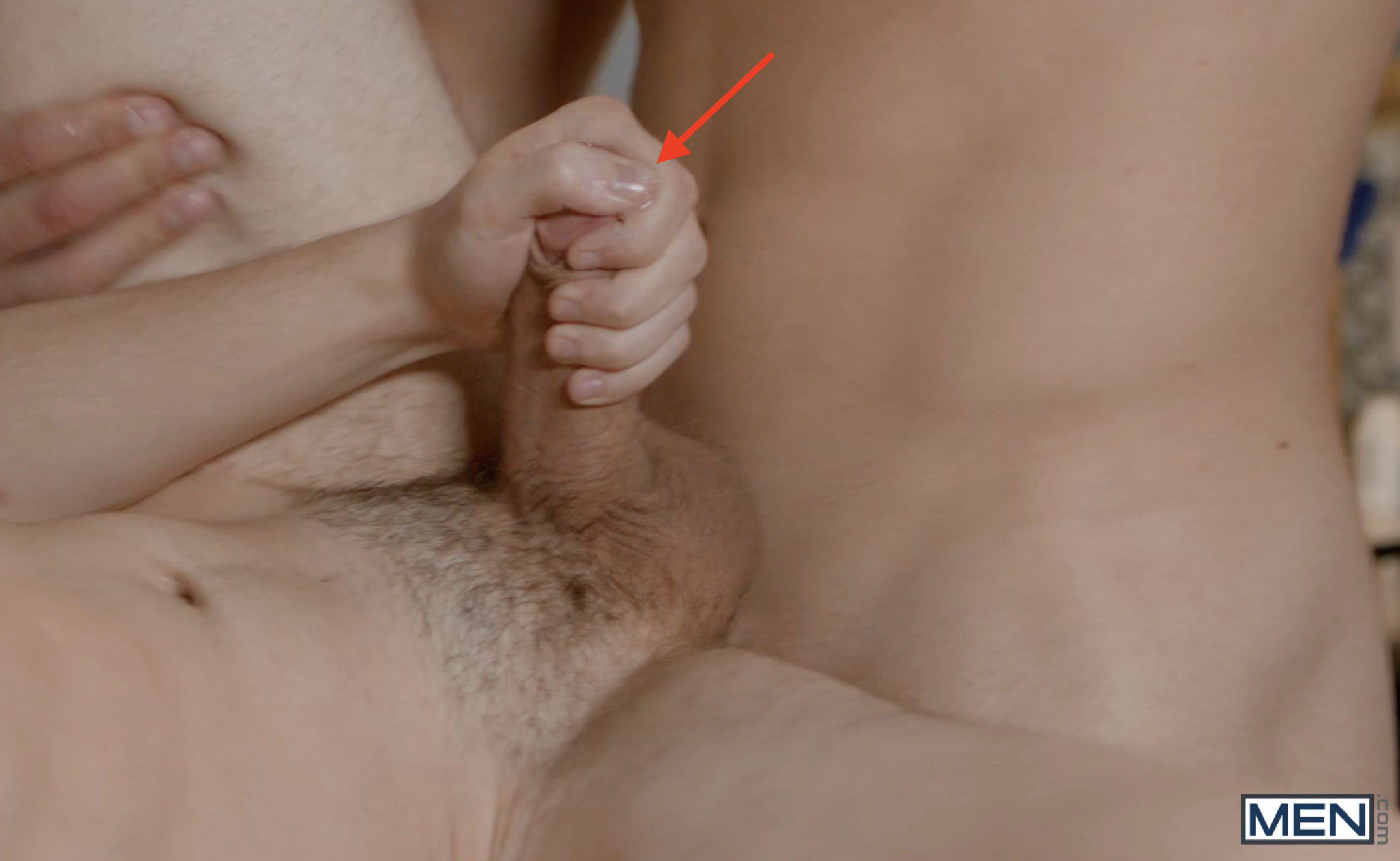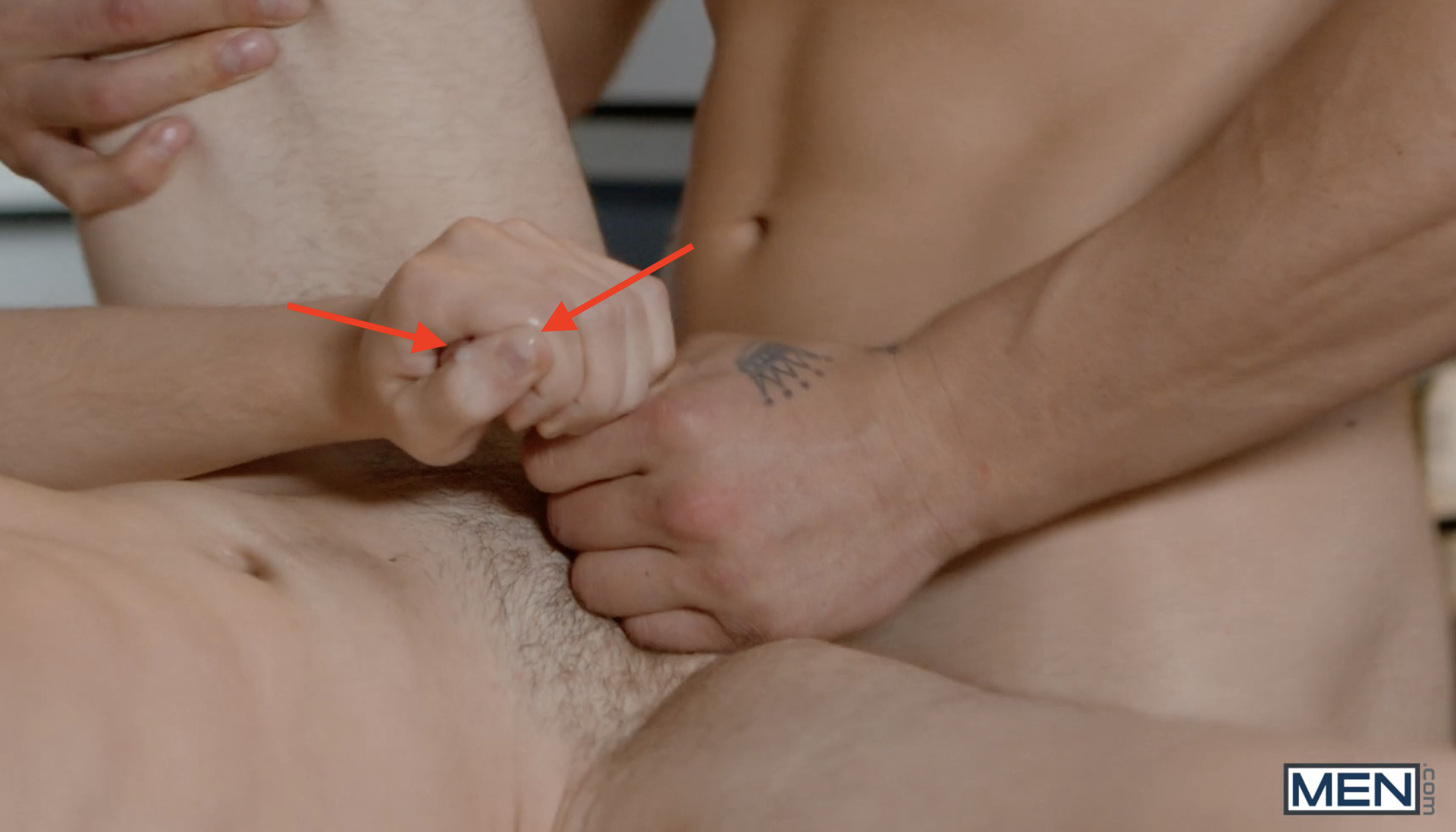 Jake Preston eventually passes the baton and lets Malik DelTaco haphazardly shake the lotion out of his cock, and it's pretty disappointing, given that Jake has been so reliable up until this. Call it the Canadian curse, I guess: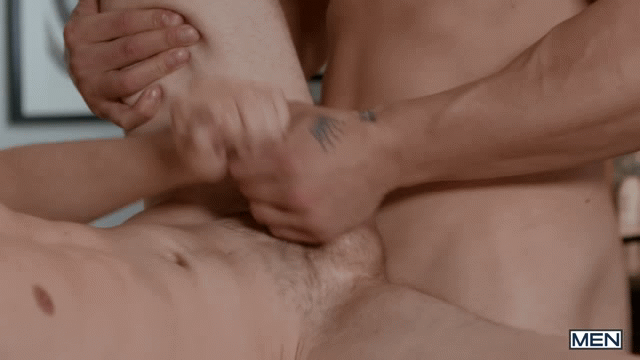 Does Men.com think its viewers don't know what ejaculation looks like? There's a difference between lotion being flung from the tip of a penis and semen actually being shot (e.g., ejaculated) out of a hard cock. Remember when Jake Preston shot a massive (real) load onto Roman last Christmas? This is what a real Jake Preston cum shot looks like: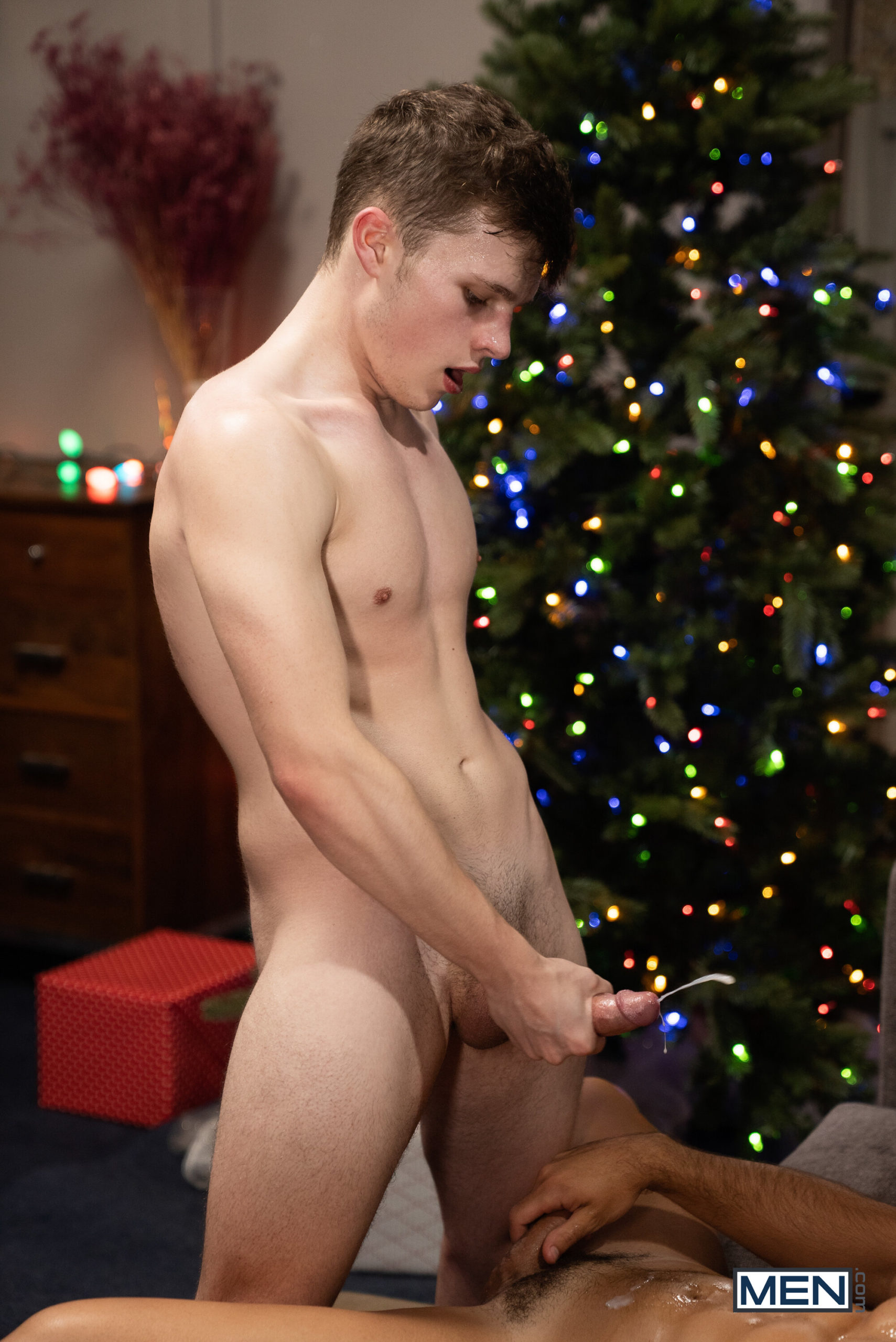 Back to today's scene, Malik Delgaty appears to shoot real cum onto Jake Preston's face a bit later, but now I'm questioning the authenticity of his ejaculation, too, given that his cum shot is a bit weak. But, his cock is hard, his balls are tight, and there is a slight projectile effect to his load, so I guess it's real…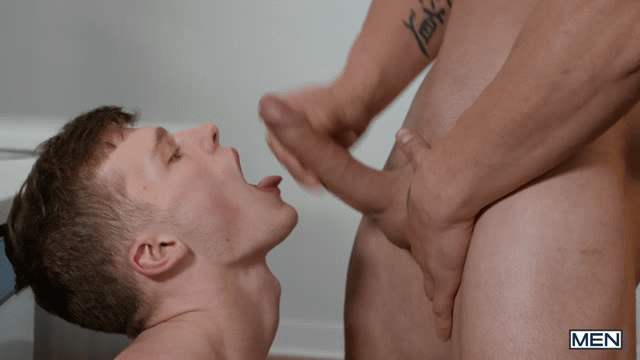 With one real cum shot for every three fake ones, Men.com is becoming the gay porn industry's boy who cried nut. No one knows what to believe. The lotion injection process has become standard operating procedure at the studio, and watching all these fake cum scenes recently, I couldn't help but wonder, does Men.com even want to be in the business of producing gay pornography? Seems like they're more interested in viral video stunts and making lotion concoctions, not gay sex. The gifs of Malik Delgaty are hot, at least.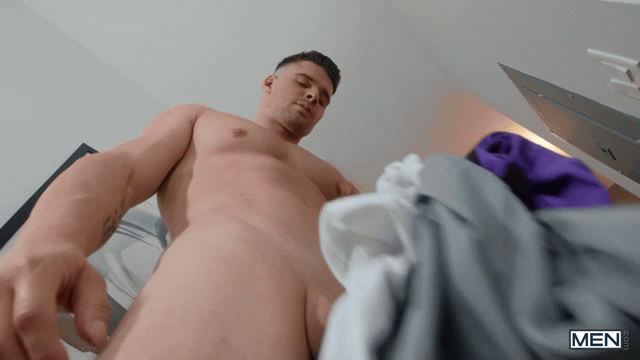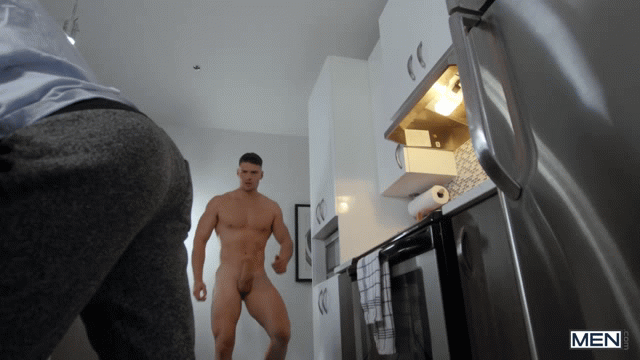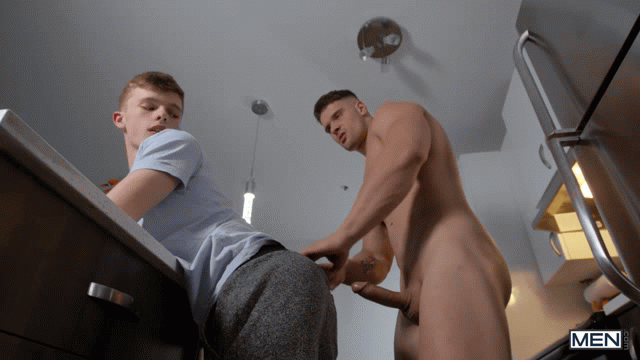 Trailer (watch full scene here):
[
Men.com: Malik Delgaty Fucks Jake Preston Bareback
]