Here's The First Episode Of Straight Chexxx, Which Has Something To Do With Straight Guys And Chexxx(?)
NextDoor's first major gay porn series of the year, Straight Chexxx, premieres today, and I guess it has something to do with straight guys? And, something called "chexxx," which is a play on the word "checks" (as in money)? Maybe they mean the cereal? Or, maybe they're talking about BelAmi models? (Czechs?)
The series description below doesn't offer much help, and it doesn't explain what on earth Wonder Woman has to do with any of this:
When best friends Mark (Mark Long) and Markie (Markie More) find themselves moving into a new place next to some sexually charged neighbors, the new atmosphere ushers in a sea of lustful thoughts and twists that leave us all wishing to live out that Next Door fantasy.
?
Also:
It's a small world and it only gets smaller as the new neighbors begin to connect with Quentin (Quentin Gainz) the struggling actor who loves to show off and his roommate Jimmy (Jimmy Clay) who it seems can't control his sexual appetite, even with his hot MILF girlfriend who loves to see Jimmy play nicely with the boys. Fortunately, Quentin has a good friend Ty (Ty Thomas) who helps him get away from the distractions of Jimmy's playtime and offers Quentin a sanctuary to study his scripts and vent even as Quentin's own actions lead him to cross lines he didn't expect to when he meets an influential director, Dean Phoenix. The drama thickens as the bad blood of a hidden past between Ty and Mark is revealed that few knew about. Ty is still searching for himself and who he is sexually, but Mark is not so happy to entertain the reunion. The actions that unfold begin to test Mark and Markie's friendship when faced with jealousy and lust and a hidden fantasy becomes reality.
So, closet cases having gay sex for the first time. Got it.
The first scene features Mark Long (whose character does appear to be openly gay in the scene) and Jimmy Clay, and "hidden fantasy" nonsense involving "sexually charged neighbors" aside, the cast, sets, filming, and overall production value on this is high quality, and it appears to be NextDoor's best ever. And, the fucking looks great, even if it is just straight guys having gay sex for the millionth first time.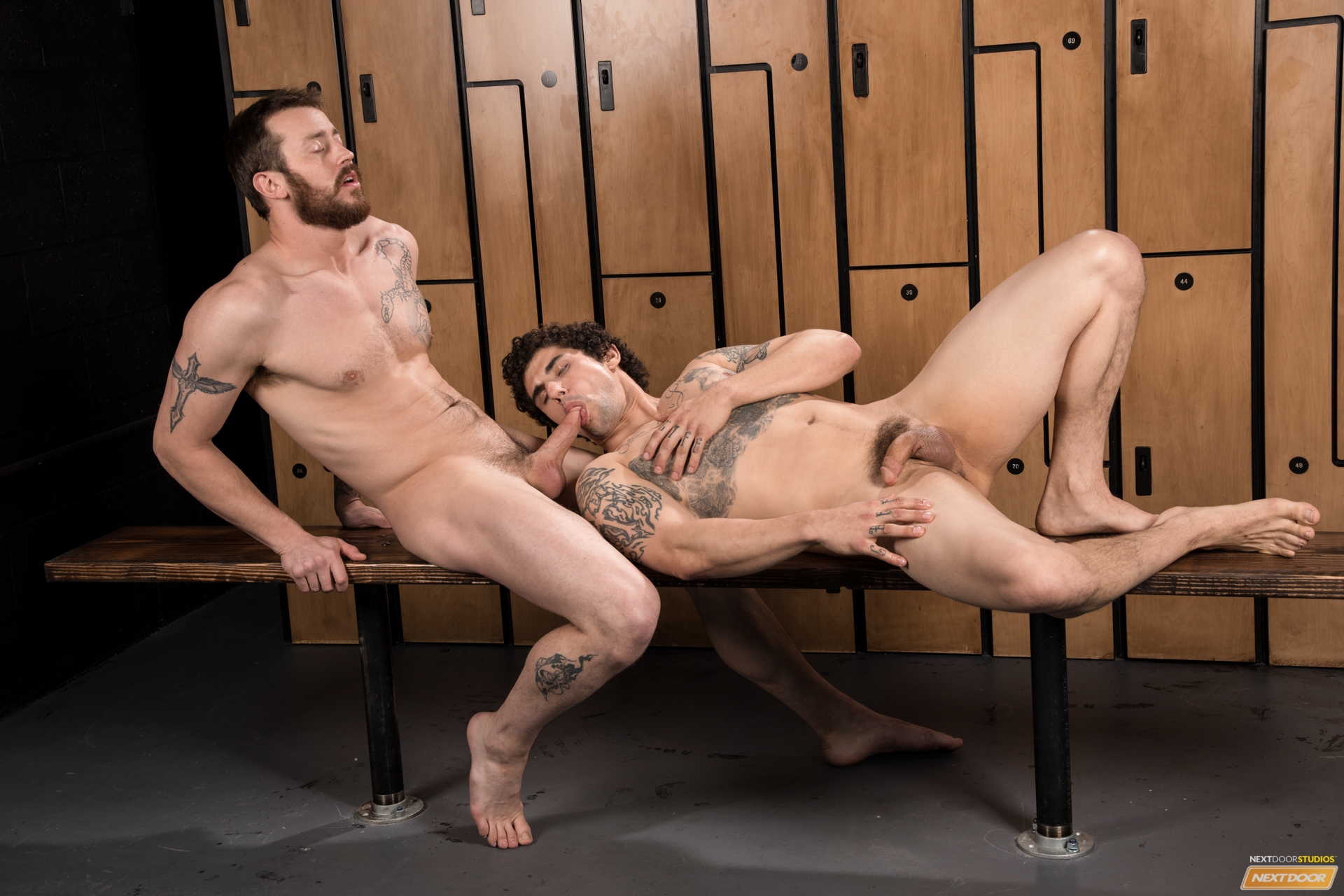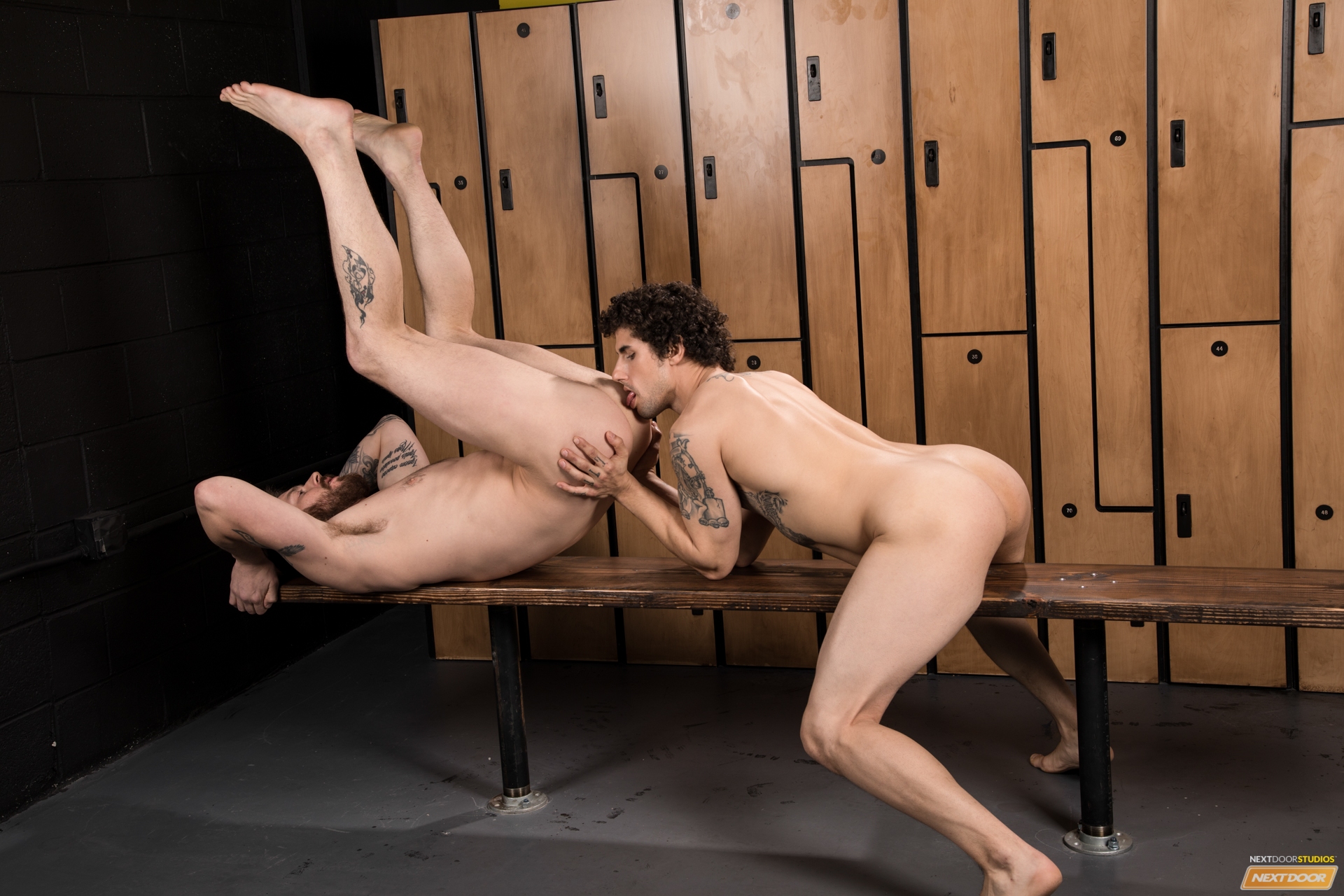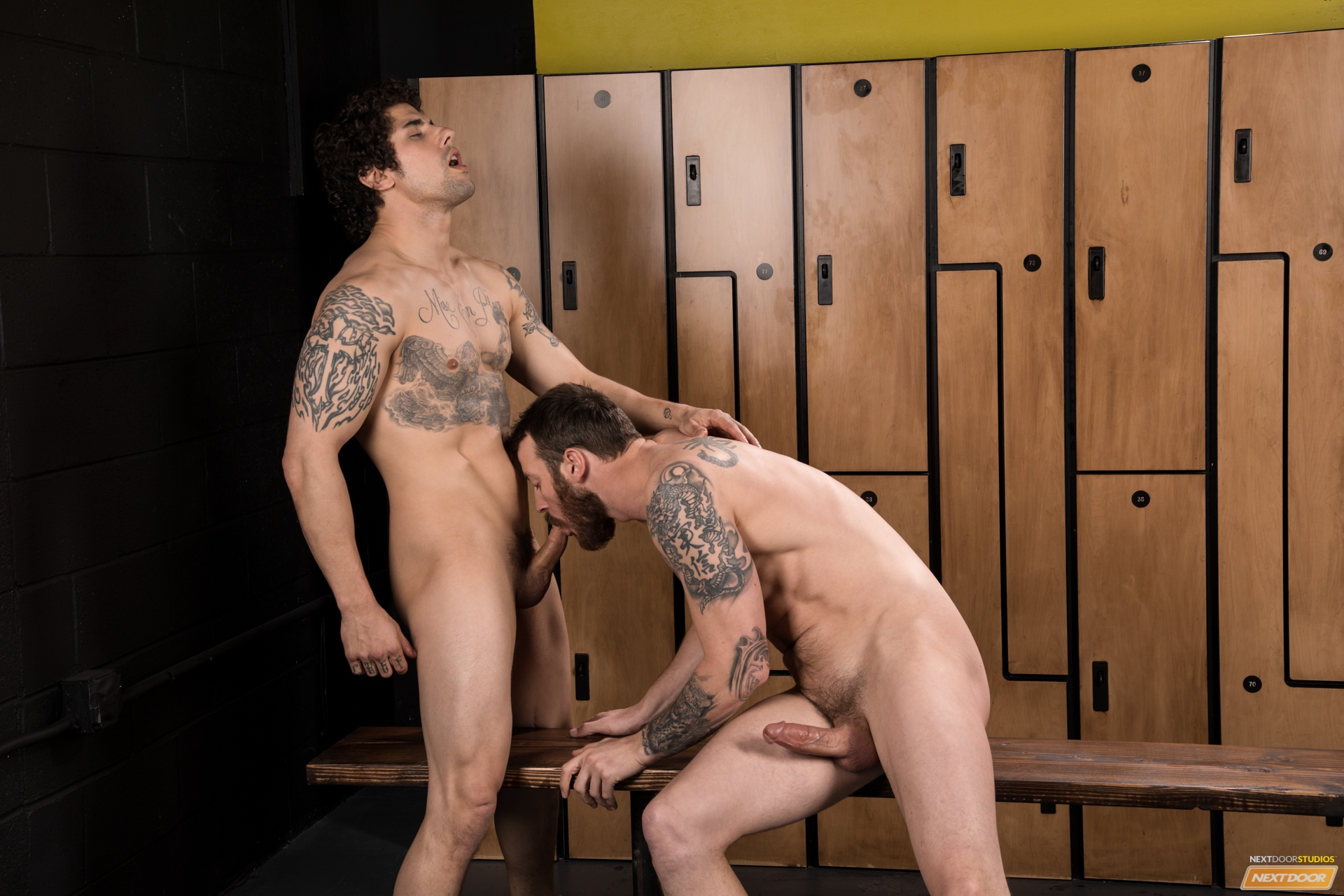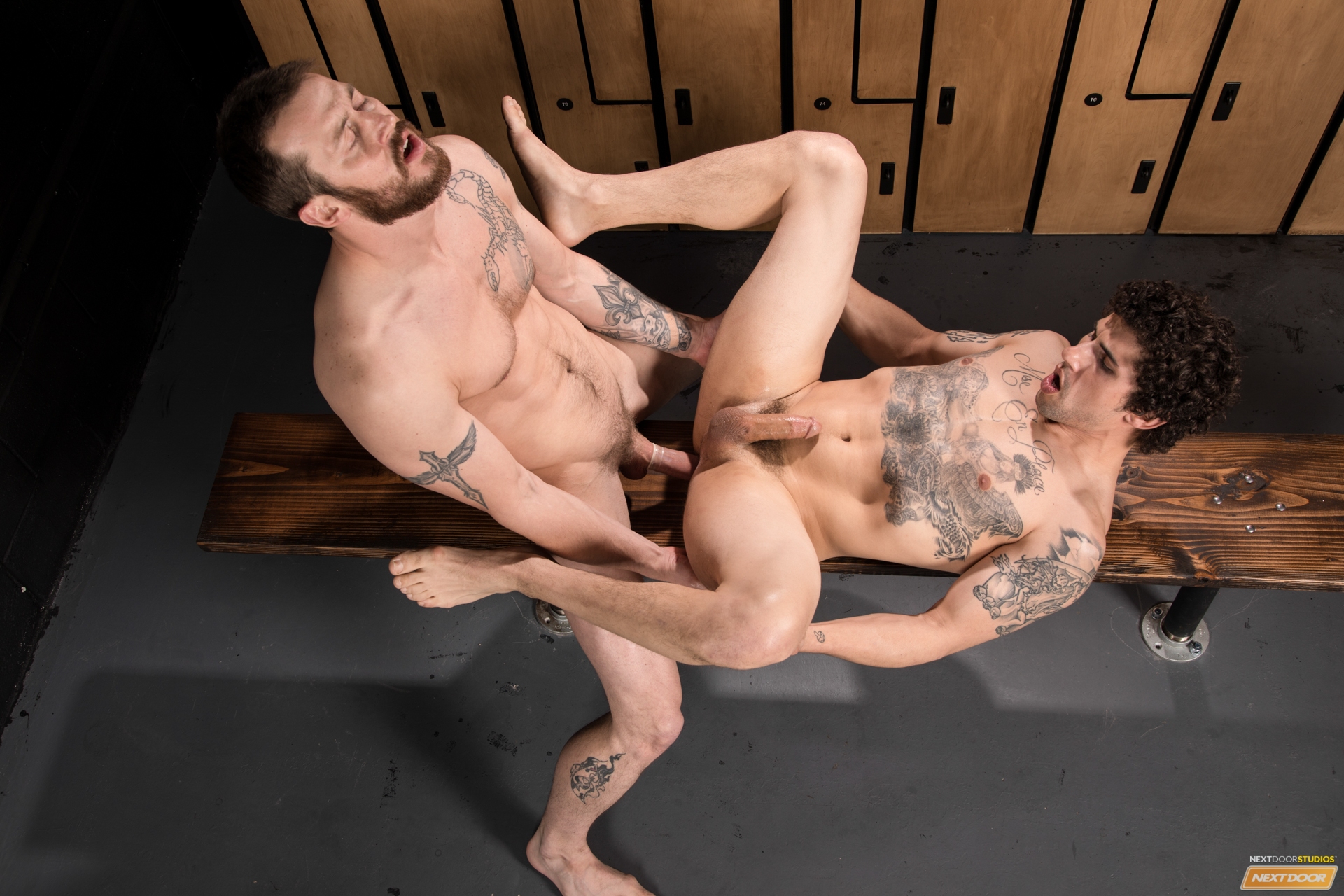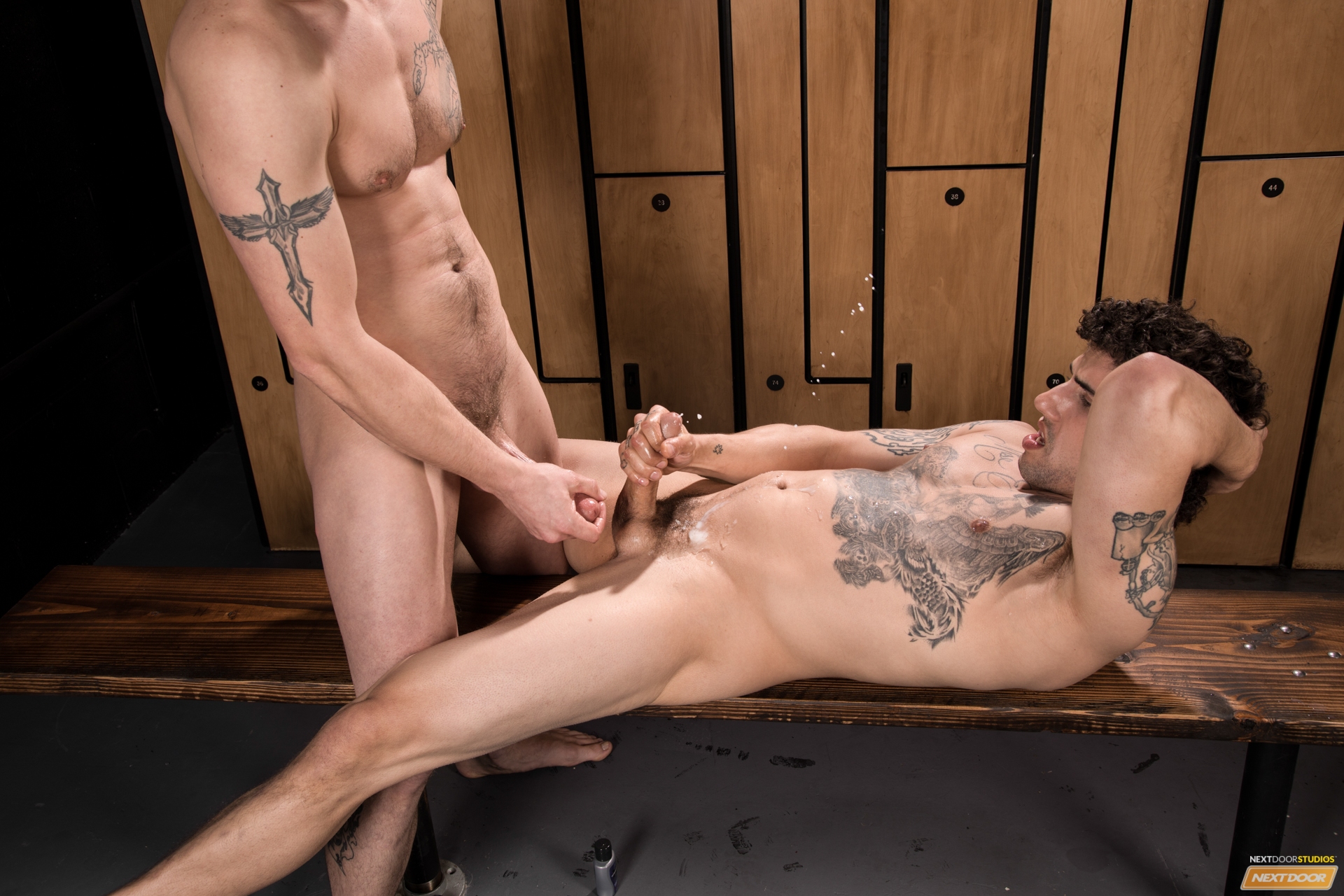 Trailer (watch full scene here):
[
NextDoor: Mark Long Fucks Jimmy Clay
]