Yes, Mateo Fernandez Is Fucking Trevor Laster Bareback—But Who's The Hot Extra In Their Scene?
Trevor Laster and Mateo Fernandez are always a lot of fun to watch (Mateo's fat cock sliding into Trevor's muscular ass makes this one of the best duos of the week), but…first things first: Who's the hot extra in their new scene?
It's rare enough for studios to have budgets to pay for extras in their scenes, and not only does Men.com have one in their new duo, they have one who's actually cute? Who can actually act? What the hell is going on here.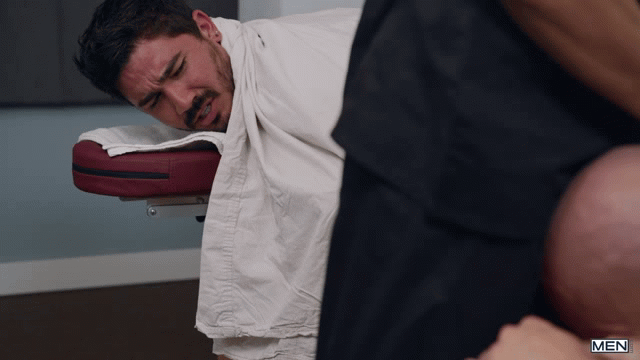 I'm pretty sure that's Trevor Laster's ass in these gifs, but the way the trailer was edited, it makes it seem like it might be the hot extra's. Nice: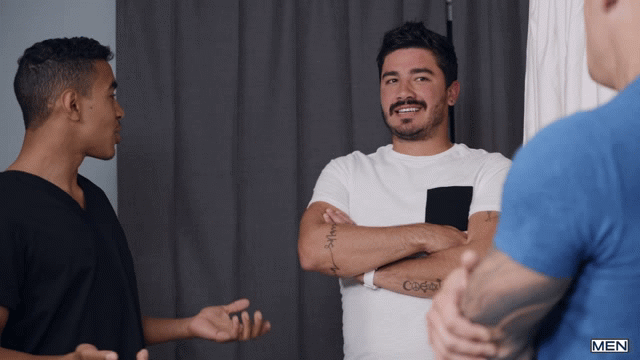 I have so many questions about Hot Extra. Is he gay or straight IRL? Is he a Men.com production crew member, or is he an actor they actually hired? Did he get fully undressed for his role, and what, if anything, is he wearing under the sheet? In researching his character and the kind of trauma he might suffer upon discovering that people are fucking right next to him, did he watch other Men.com scenes with similar characters (e.g., "Right In Front Of My Salad?") for inspiration?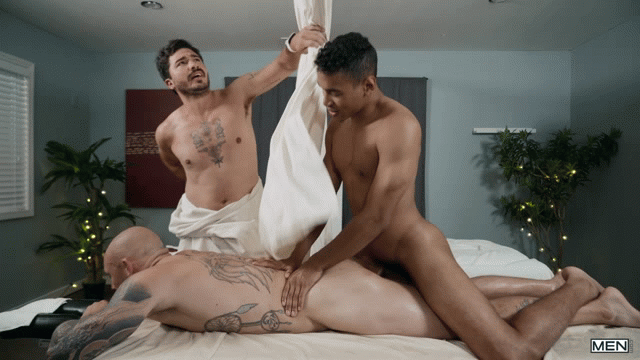 Back to the scene's actual stars who do the fucking, Mateo and Trevor. They are great, as usual:
As you'll see below, Hot Extra leaves the scene once he realizes that Mateo and Trevor are having sex in the massage parlor, and this doesn't end up being a three-way, sadly. Hopefully we'll see you again sometime, Hot Extra. (Preferably without the sheet.)
Trailer (watch full scene here):
[
Men.com: Mateo Fernandez Fucks Trevor Laster Bareback
]