Gay Porn Before And After: Matthew Anders 1997 Vs. 2023
I do believe we have a record today for the longest-spanning Gay Porn Before And After in history: 26 years! Gay porn star Matthew Anders launched his career in 1997, and thankfully, the hunky blond is still making gay porn today.
Matthew Anders 1997 vs. Matthew Anders 2023:
Remember gay porn in 1997? Some of you might not have even been born yet, but if you were alive and able to get your hands on gay porn in 1997, you'll surely remember "High Tide," in which Matthew Anders did some of his best work. Here he was sucking Jeremy Penn's cock on the beach:
Porn DVDs hadn't really taken off yet in 1997 (streaming obviously didn't exist at all), but I remember renting "High Tide" on VHS tape (remember VCRs??) from an adult book store 30 minutes from my house. It was crazy to me that you could find—let alone legally purchase—gay porn in ultra-conservative Orange County, California in 1997, and I always wondered if I'd get gay-bashed in the parking lot after walking out of that adult book store with my tapes. Thankfully, the video rentals came in solid black cases with no titles or images. The "High Tide" box cover:
On the left, it's Matthew Anders (now in his mid-40s) in his new gay porn scene at Men.com. And on the right, it's Matthew Anders being fucked by legendary gay porn star Tom Chase over 26 years ago in "High Tide":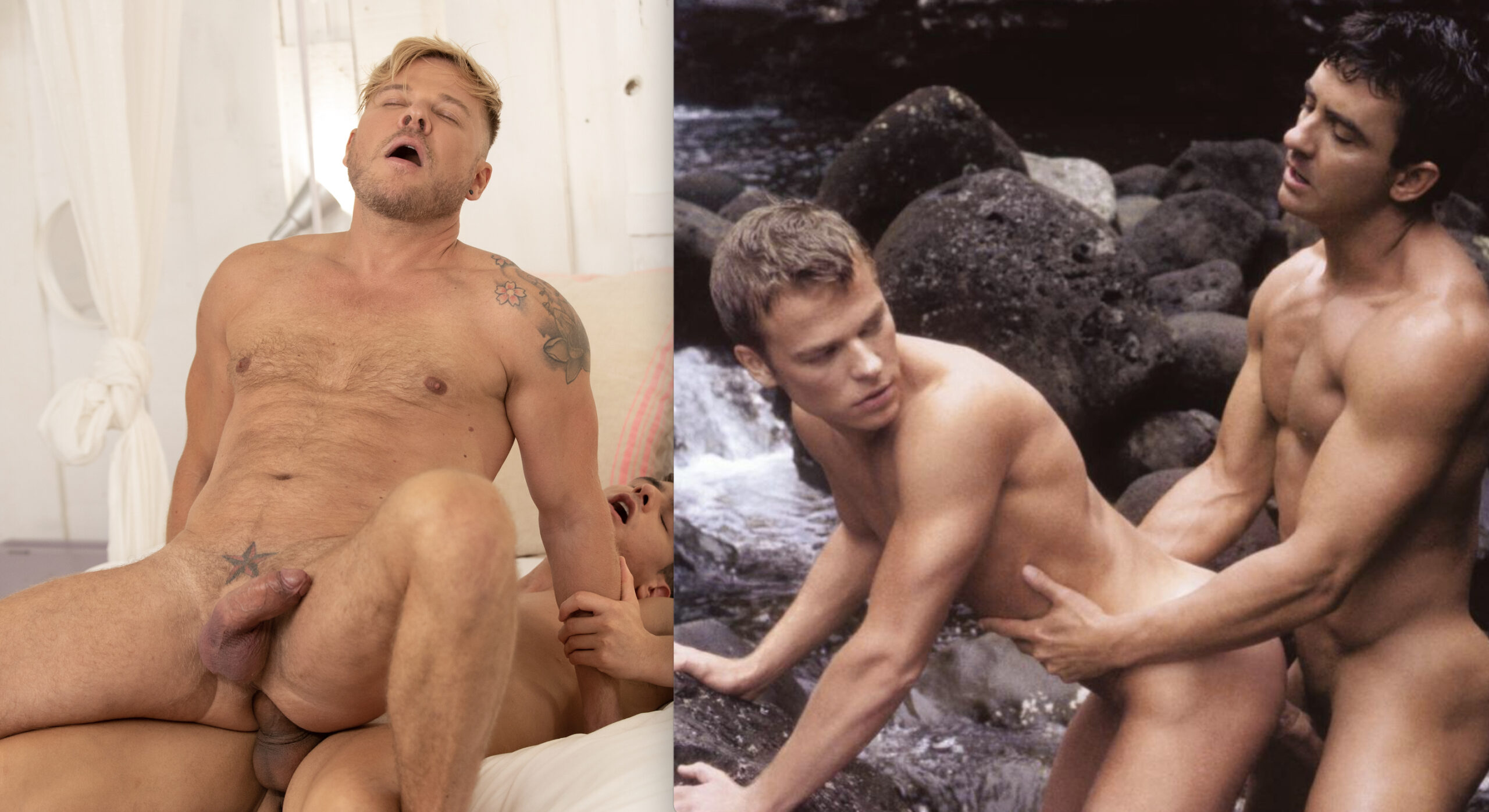 Matthew Anders was the lead star in "High Tide," and before being topped by Tom Chase, the European blond bombshell was drugged, kidnapped, and gangbanged bareback by big-dicked muscle hunk Mike Branson, Sebastian Cruz, and Brian Cruise while bent over the trunk of a car. They may have used condoms back then, but don't worry, gay porn was just as offensively homophobic in the 1990's as it is now.
On the left, Matthew today being topped by Bastian Karim at Men.com. On the right, Matthew's gangbang scene in "High Tide":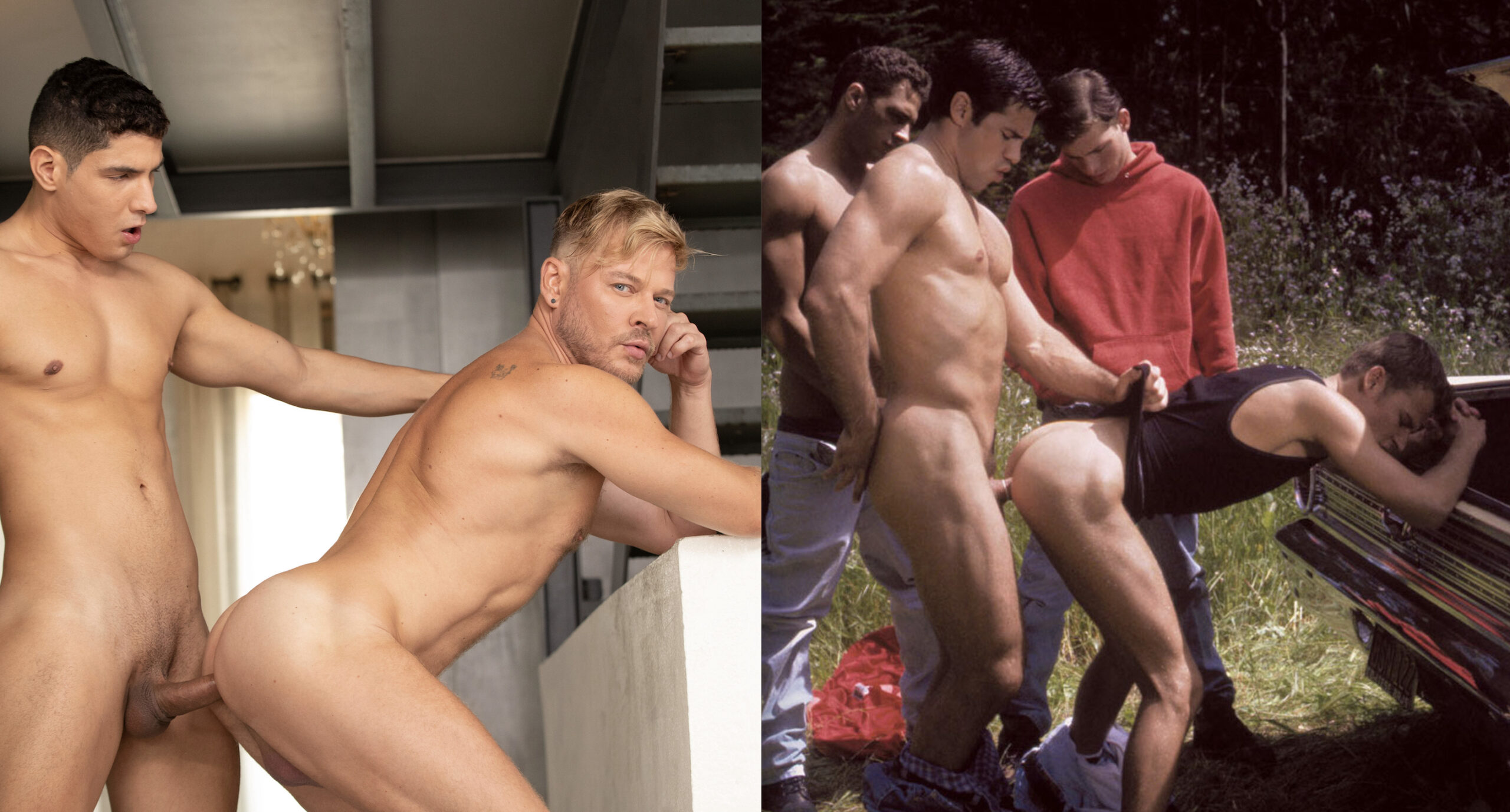 ICYMI, the trailer for the "High Tide" fuckfest:
[
Falcon: Matthew Anders
]
And back to today, here's the trailer for Matthew Anders' new scene (watch full scene here):
[
Men.com: Bastian Karim And Matthew Anders Flip-Fuck Bareback
]