Gay Porn Before And After: Max Carter 2011 Vs. 2019
Gay porn star Max Carter is back for another topping performance tonight (ICYMI: he fucked Dylan Hayes in Vegas Nights last month), and the lucky bottom this time is Collin Adams, as seen above.
Given how young he was when he started doing porn in 2011, and given how young he still looks now, it's hard to believe that Max Carter has been doing gay porn for EIGHT years!? Here was Maxie in his very first Helix gay porn scene, back in 2011:
And, here's Max Carter today, eight years later, in his new Helix gay porn scene:
Max Carter 2011 vs. Max Carter 2019: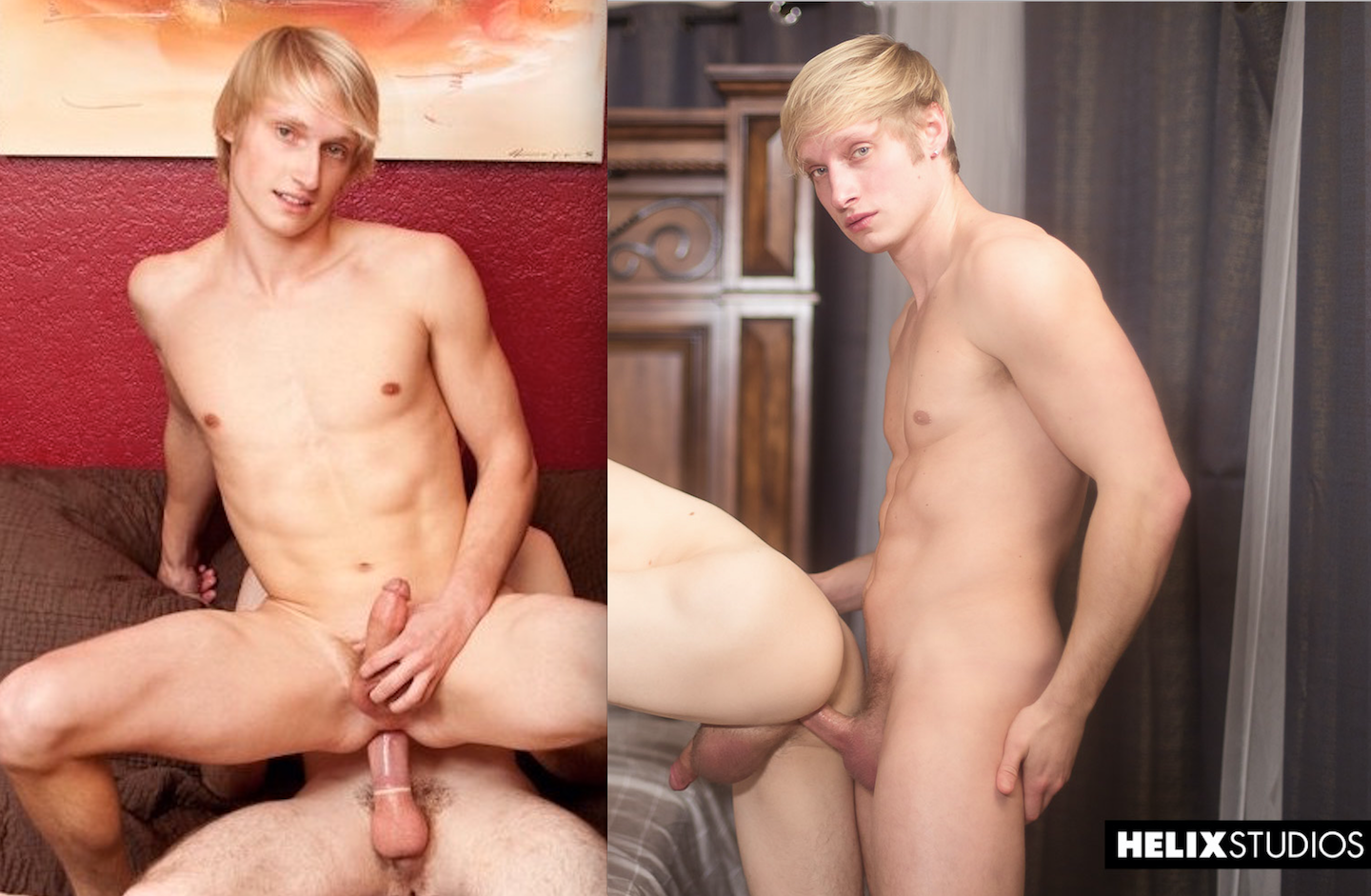 The hair is better now, and the beefier body is much better now, too.
Not only has Max gone from twink to twunk, I think he might've even gone from twink to hunk?!
Whether you think Max was hotter in 2011 or 2019, the one thing you might not be able to decide is whether he's hotter as a top or a bottom? (I think I prefer him topping, tbh.)
Max jackhammers Collin bareback tonight in one of his best topping performances ever.
Trailer (watch full scene here):
[
Helix: Max Carter Fucks Collin Adams Bareback
]