Which Valentine's Day Gay Porn Duo Is More Romantic: Tristan Adler And Trevor Harris Or Max Konnor And Jack Vidra?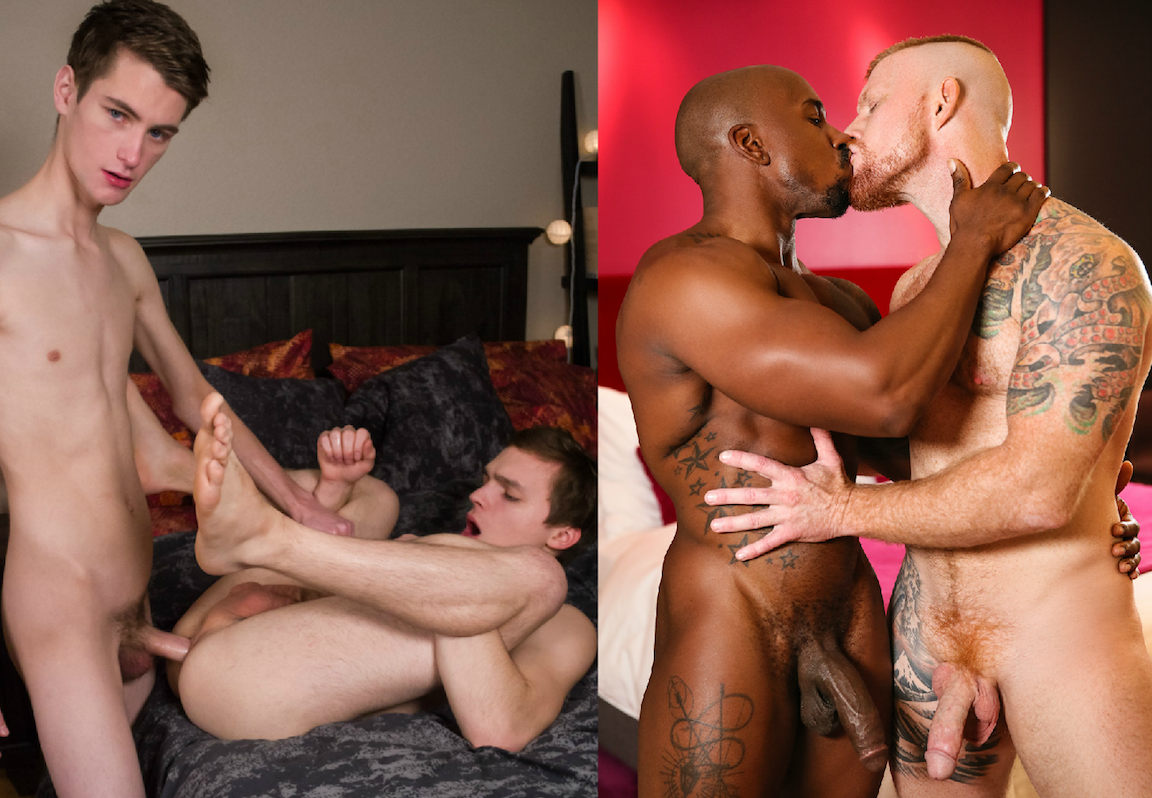 Valentine's Day might be the most pointless holiday of the year (yes, Valentine's Day is even more pointless than Easter!), but that doesn't mean we can't get some good gay porn scenes out of it. There will be tons of VD scenes all week long, and these two released today both have romantic plots with fun surprises. Plus, they both feature good acting, great directing, and eventually, some nice fucking.
First Max Konnor is fucking Jack Vidra in Men.com's "Romance For The Night," which was stylishly shot by director Marc MacNamara: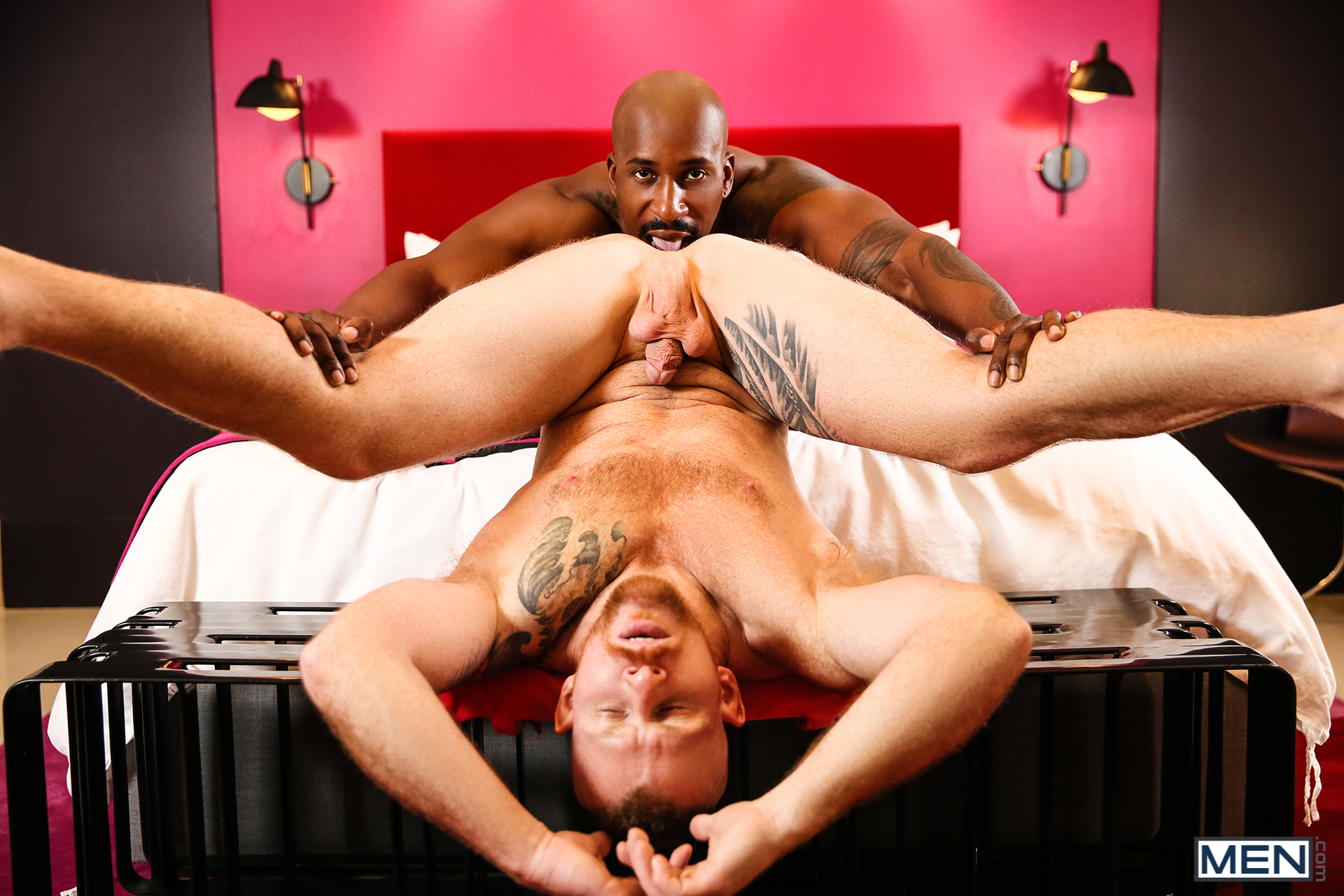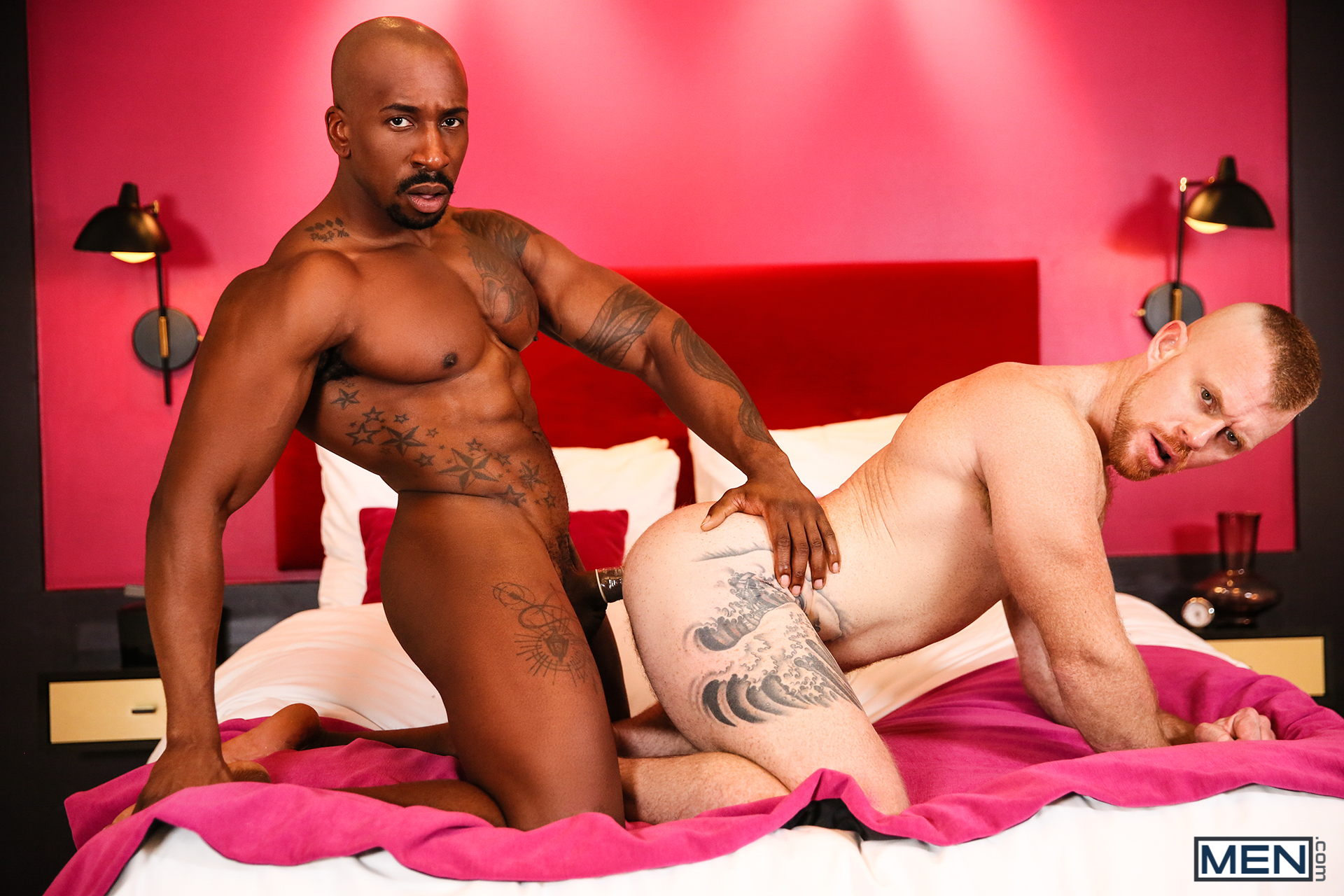 Here's the description from Men.com:
Jack Vidra is having a hard time dealing with his breakup. His ex, Max Konnor, just wanted to focus on work, and could not deal with a relationship. He never did tell Jack what he does, but Jack found out when his friend set him up on a date with an escort. He was shocked to find out that Max is an escort, but at that moment, he didn't care because he just wanted to feel Max's massive black cock one last time.
This is one of the hottest duos of the year so far, and whoever cast Max and Jack together made an excellent decision. Trailer (watch full scene here):
[
Men.com: Max Konnor Fucks Jack Vidra
]
In what is probably the sweetest (not to mention the most well-acted) scene I've ever seen on 8teenBoy, Trevor Harris and Tristan Adler are flip-fucking bareback in "Secret Admirer," which was written by Taylor Saracen and directed by Max Carter.
The 8teenBoy description:
Tristan Adler is hanging out with his porn star buddies at Trevor Harris' house watching movies. For weeks now, he's been telling his boys about a secret admirer who's been texting him from anonymous numbers and sending him to places around town where he's left little love gifts. When the night finally comes to a close and Adler is in his car, he receives a text from Trevor saying he's left something back inside. Trevor opens the door and comes clean, admitting he's the mystery admirer, much to Adler's delight. Tristan tosses his arms around the tall, dark and handsome hottie..
Whenever I see two performers with chemistry as good as this, I always wish they were a real-life couple! Sadly, Tristan and Trevor are not boyfriends IRL, but they make great co-stars. Trailer (watch full scene here):
[
8teenBoy: Trevor Harris And Tristan Adler Flip-Fuck Bareback
]
Which scene was more romantic?