Max Ryder Shoots To The Lead In Round 1 Of "Cockiest Boy" Contest
Round 1 of the Battle Of The CockyBoys is officially over, and while it was neck and neck between Duncan Black and Max Ryder throughout the week, Max Ryder pulled ahead yesterday to secure a narrow victory over Duncan "Naked Selfie King" Black. With over 1400 votes, Max Ryder is the winner of this first round. Congratulations, Max!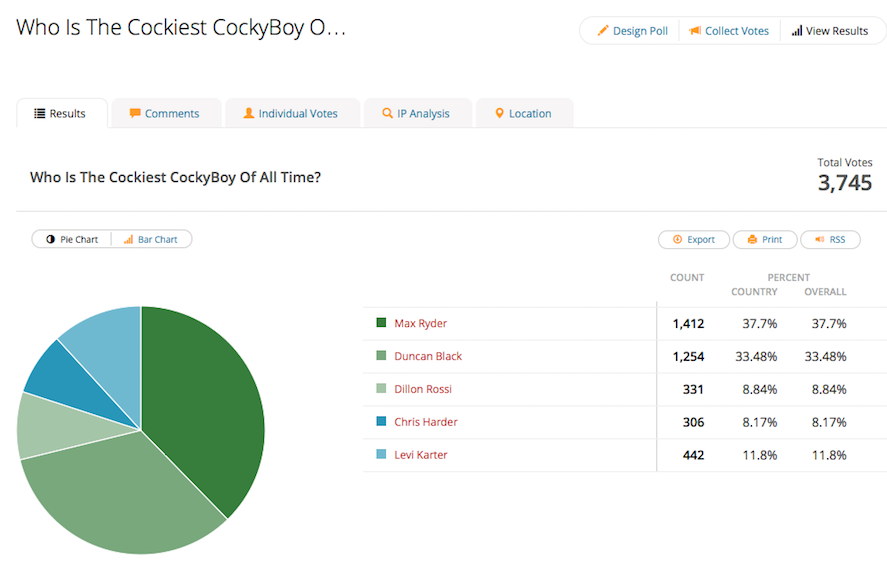 The fact that Max pulled off a win despite having retired from being an on-camera performer is proof of his staying power and shows just how loyal his fans are.
Will Max's fans stick with him later this month when he faces his final challenger, the winner of Round 2?
Coming tomorrow, meet the five competitors who'll be vying for votes in Round 2 of the Battle Of The CockyBoys.
The winner of Round 2 will then face off against Max Ryder for the ultimate battle, in which the Cockiest Boy of all time will be determined.