Meet Military Classified's "Antonio" (a.k.a. Sean Cody's Ollie)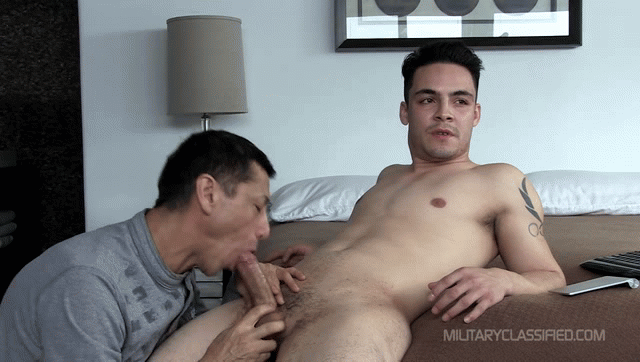 Despite some good news on the Sean Cody front today, there's also a little bit of bad news. They've apparently lost one of their best powerbottoms, as Sean Cody's Ollie is no longer with the studio. Now, Ollie is being called "Antonio," and he's making his first appearance for military gay porn studio MilitaryClassified.
On the bright side, at least this isn't a stupid foot fetish site, where some other Sean Cody models have ended up. And this scene does feature a good blowjob. Still, after seeing Ollie getting his bubble butt barebacked and creampied by multiple muscle tops for years, it's kind of anticlimactic to watch some studio owner sucking his dick. Also, they're playing up the straight guy bullshit to the hilt here, so prepare to listen to Oll—uhh, Antonio talk about fucking girls' tits, fucking girl's butts, blah, blah, blah.
[
MilitaryClassified: Antonio
]
In case you need a reminder of what Ollie is capable of, his most iconic scene was with Sean Cody's Jack, released in April of 2016:
[
Sean Cody: Ollie
]