Justin Matthews Fucks William Seed In Video Game-Themed Series "Men Bang"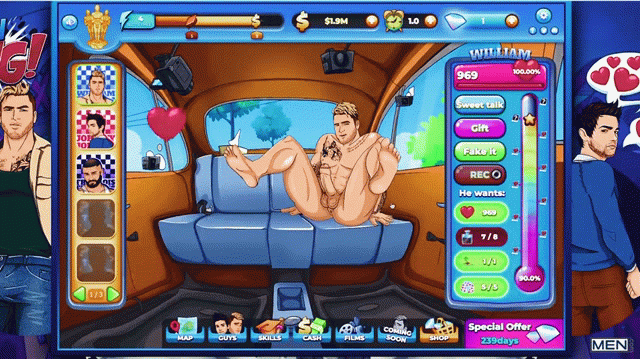 I haven't played video games since I was 12 years old (although, I sometimes play Ms. Pac-Man, Words With Friends, and Candy Crush on my phone), but things have apparently changed a lot in the gaming world!
Justin Matthews and William Seed star in Men.com's video game-themed series "Men Bang," and in this first episode (released here tomorrow), Justin fucks William after winning a video game where William was one of the characters.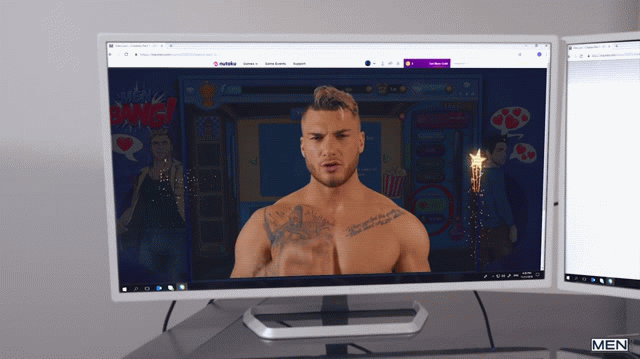 After Justin wins the game, William magically appears in Justin's bed and orders Justin to fuck him.
In terms of video game prizes, this is probably the best prize ever?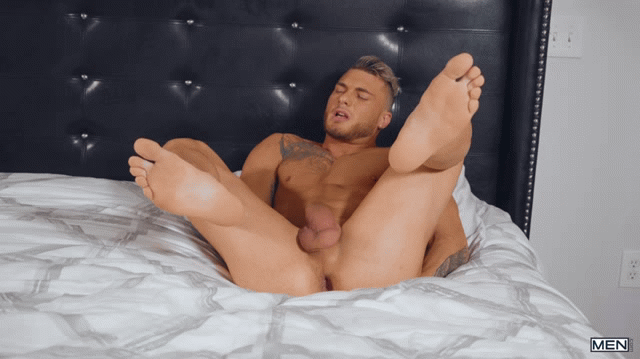 For those of you who play video games, this series is part of an actual game you can play on Men.com's sister site Nutaku, where the game has the same title as the sex scene, "Men Bang."
It looks like future scenes/games will feature Beaux Banks, Johnny Rapid, Paddy O'Brian, Jack Hunter, and Diego Sans.
In today's scene, there are cute little pop-up messages on the screen whenever the guys switch fucking positions: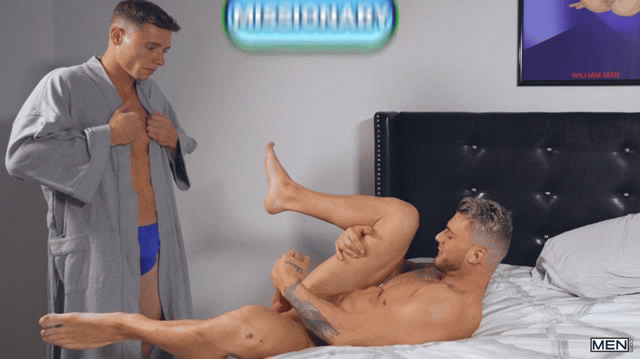 If you prefer watching hot guys fuck rather than playing video games, here's the trailer for Justin and William (watch full scene here):
[
Men.com: Justin Matthews Fucks William Seed
]