[Updated] Men.com's Bisexual Scene Has A 24% Favorable Rating, Making It The Most Disliked Scene In Men.com History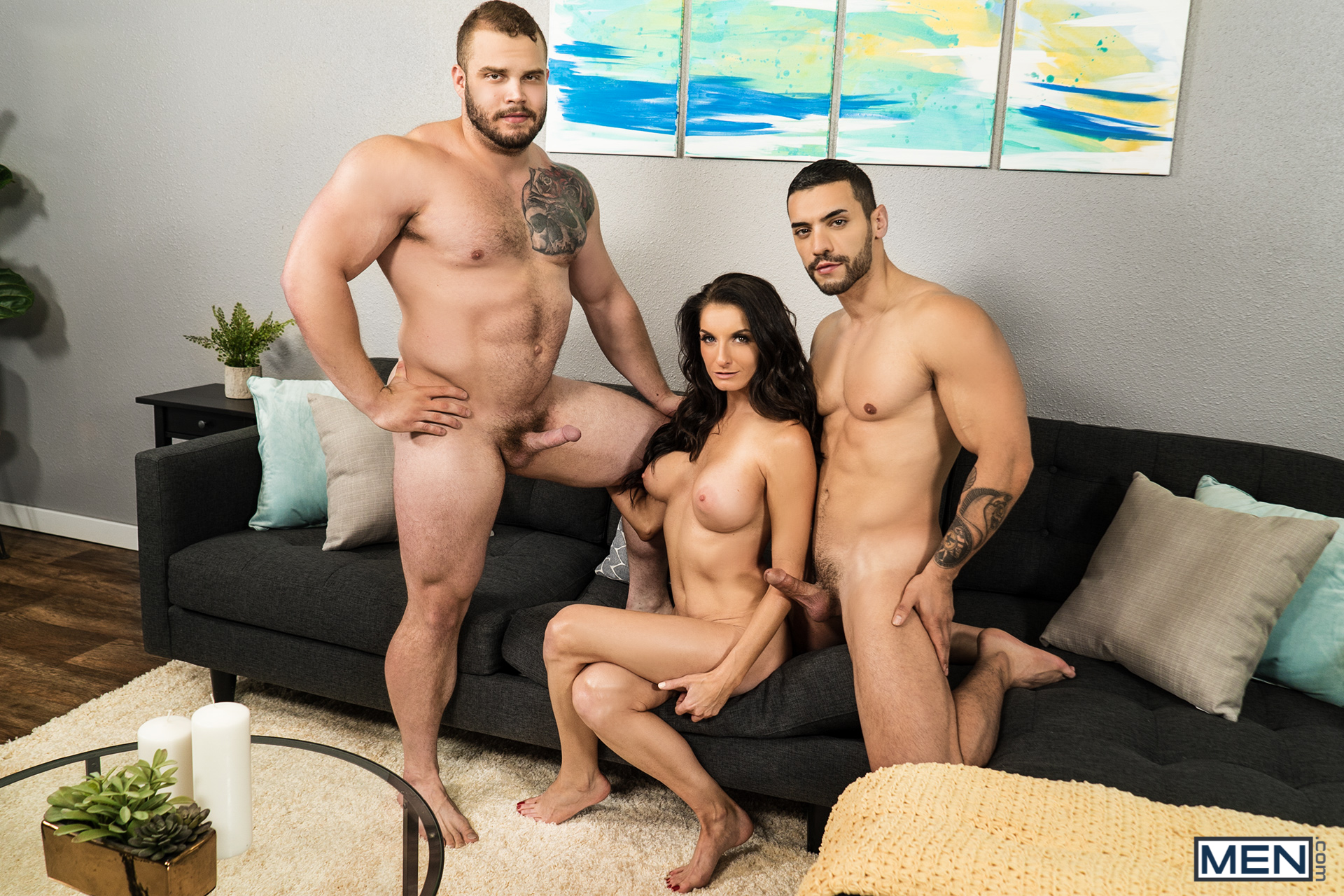 Bisexual scenes released by gay porn studios are nothing new (Corbin Fisher does it almost every single week, NextDoorStudios has done it many times over the years, and the early days of Sean Cody regularly featured bi scenes), so I'm not sure why so many pitchfork wielding gay porn fans on social media and gay porn blogs are losing their minds over the bisexual scene ("The Challenge") coming from Men.com tomorrow. Is it because this is the first time Men.com has released a bisexual scene? With all the stupid bullshit going on in the world right now, I think there are more upsetting things than two guys and a girl fucking.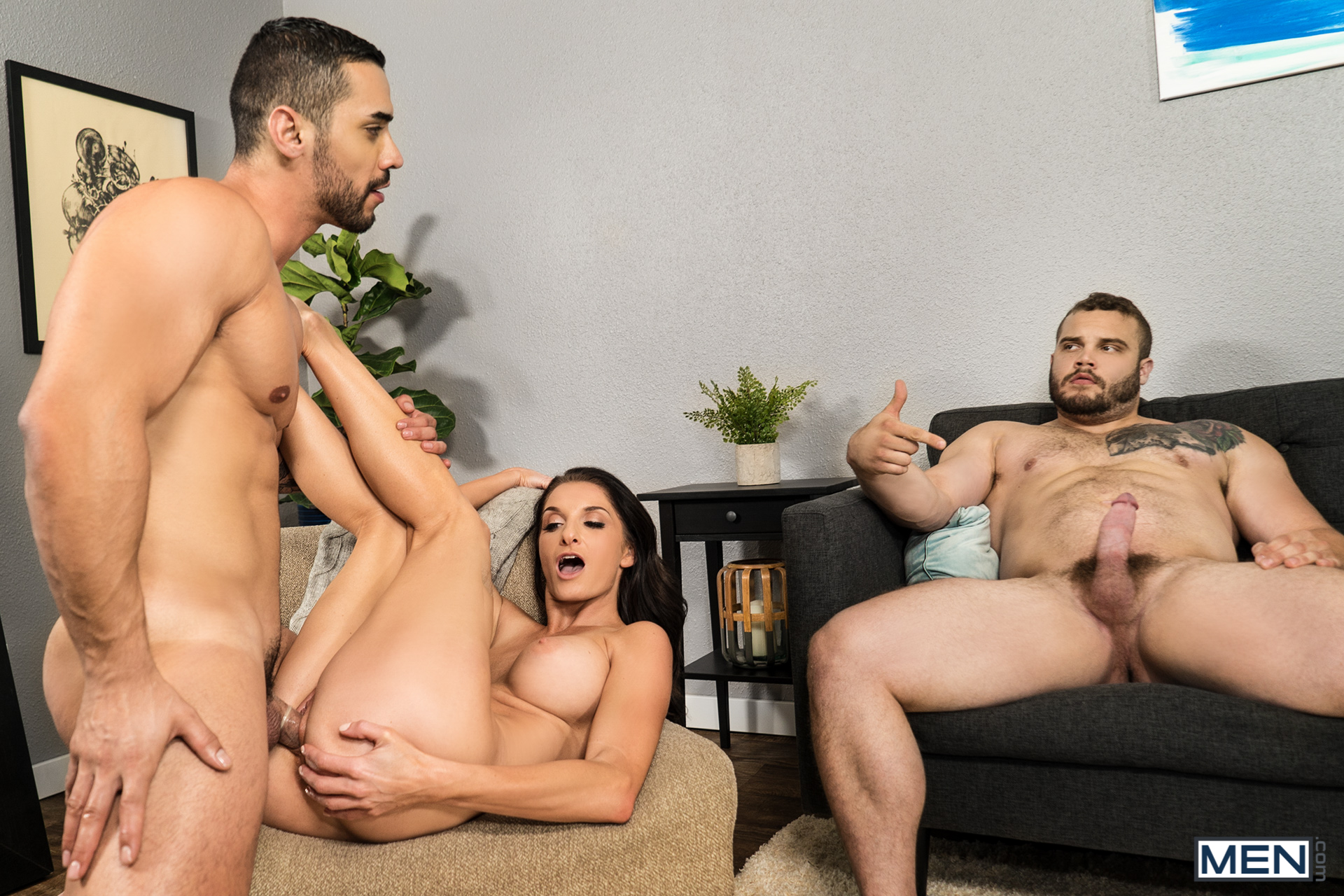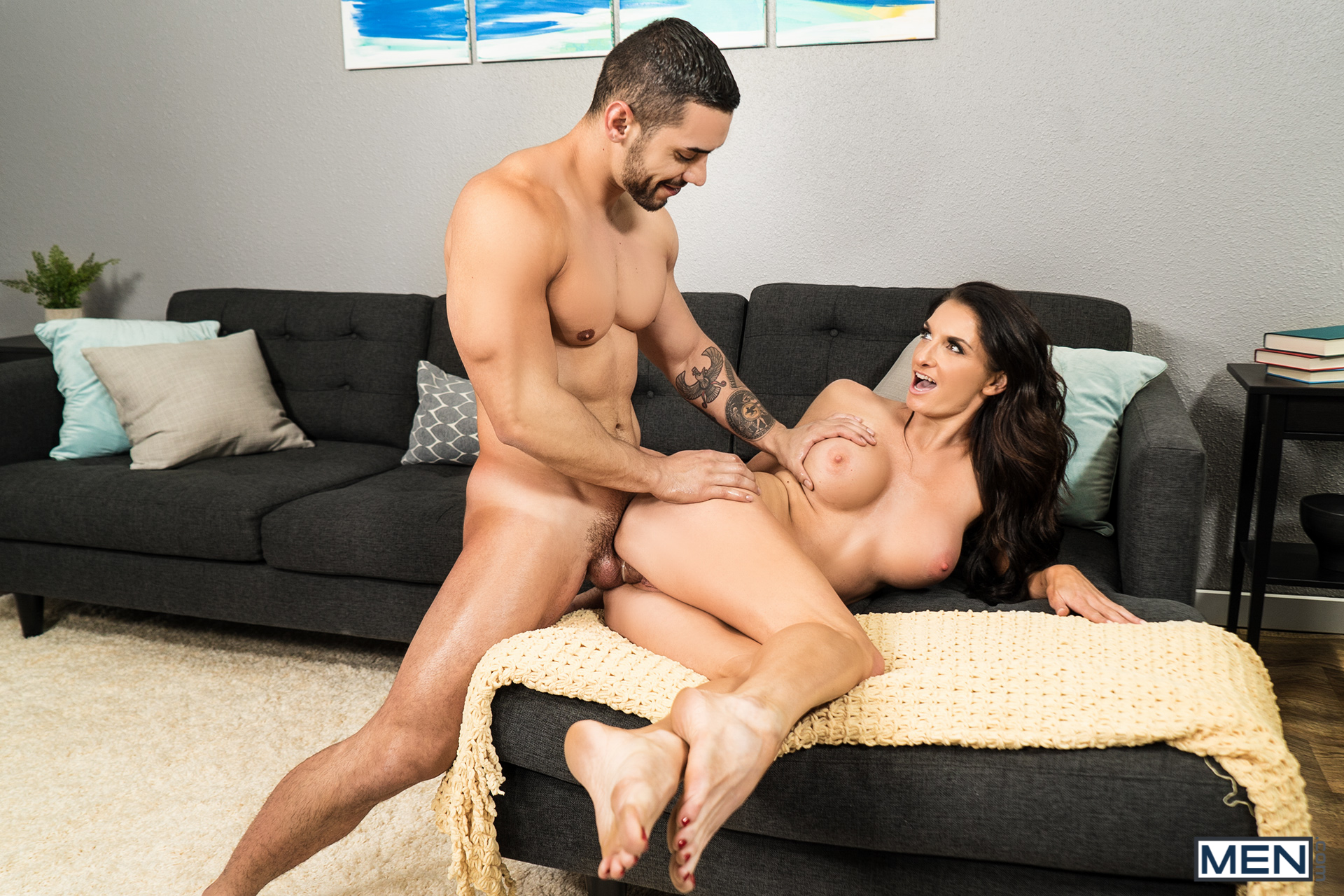 This scene isn't being released until tomorrow, but paying members of Men.com (the only people who can rate scenes by clicking the "like" or "dislike" button on the scene's page) have already given it a major thumbs down, with a rating of just 26%:
UPDATE:
Now that it's been released, the scene has received even more dislikes, and it's now dropped down to a rating of just 25%:
UPDATE 2:
Just how low can it go? Now it's even lower, at 24%: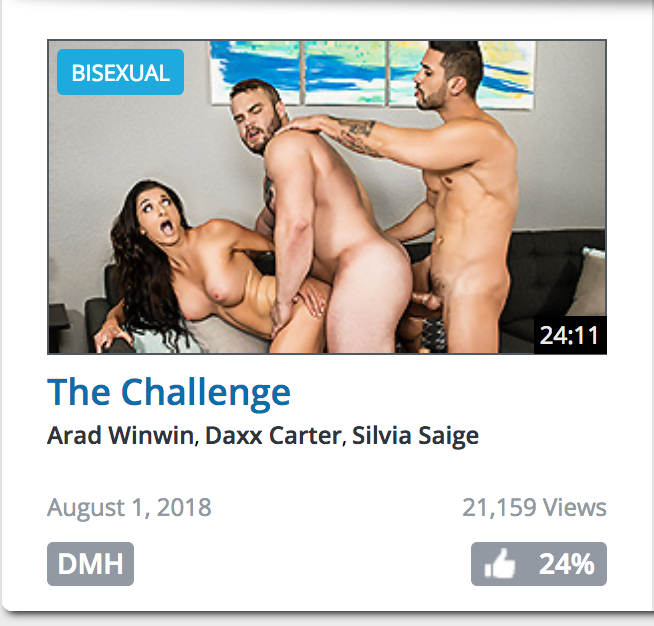 To put this in perspective, "The Challenge" is now the most disliked Men.com scene of all time. Yikes…
Most scenes (including upcoming scenes that haven't been released yet, like "The Challenge") have a rating of at least 70% (most are actually above 90%). Going back through the years and looking at old scenes, I couldn't find any with a rating less than 74%: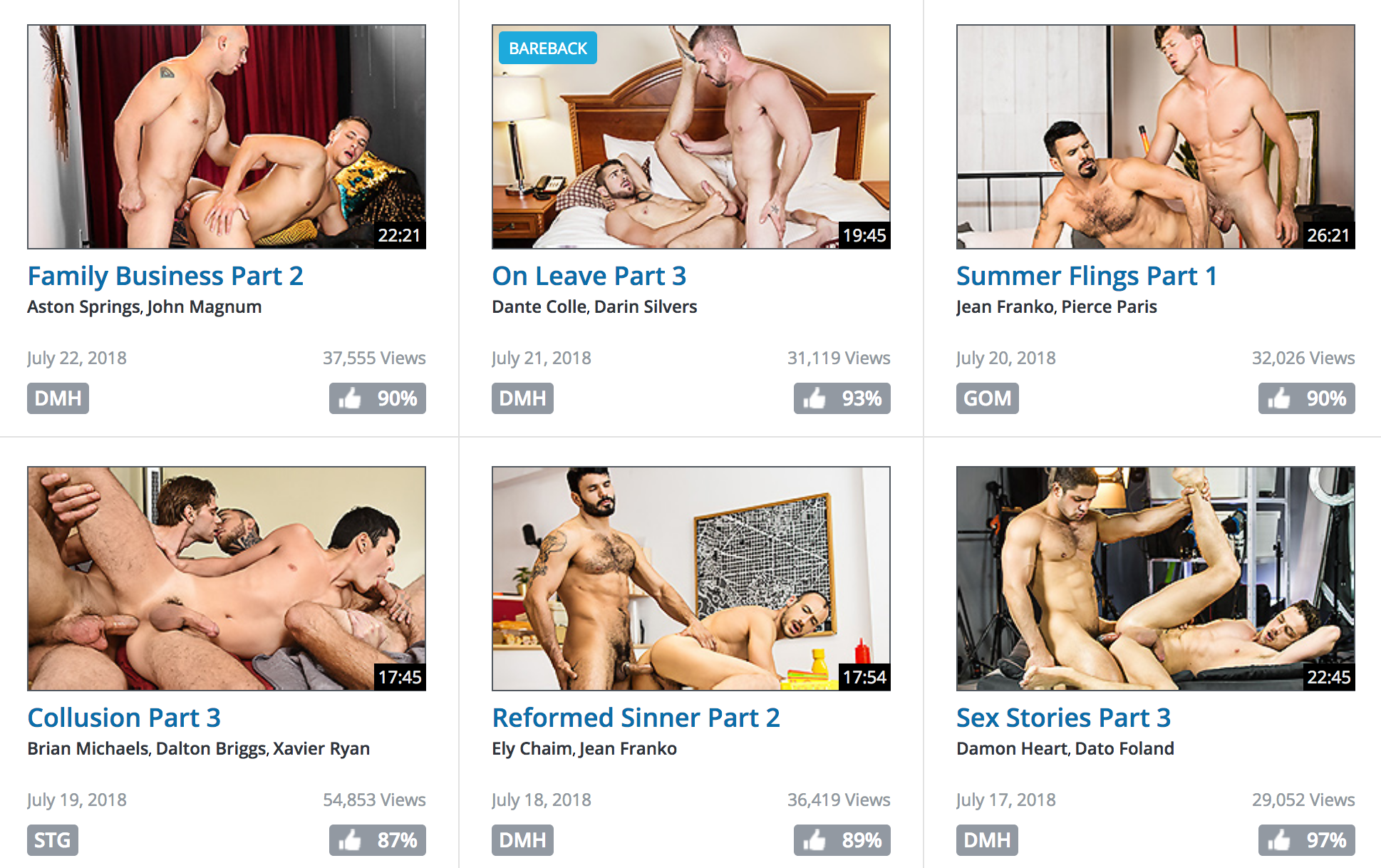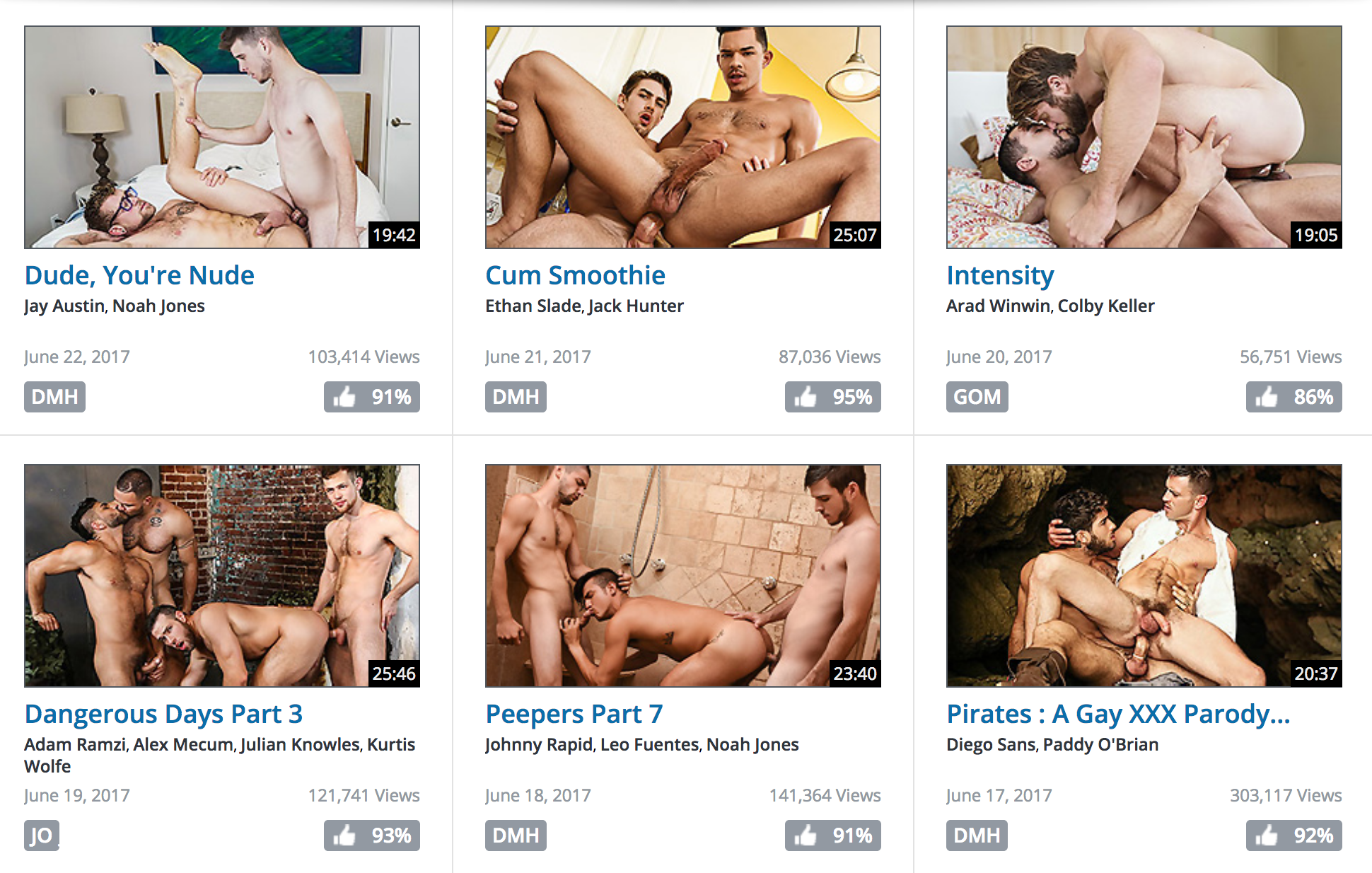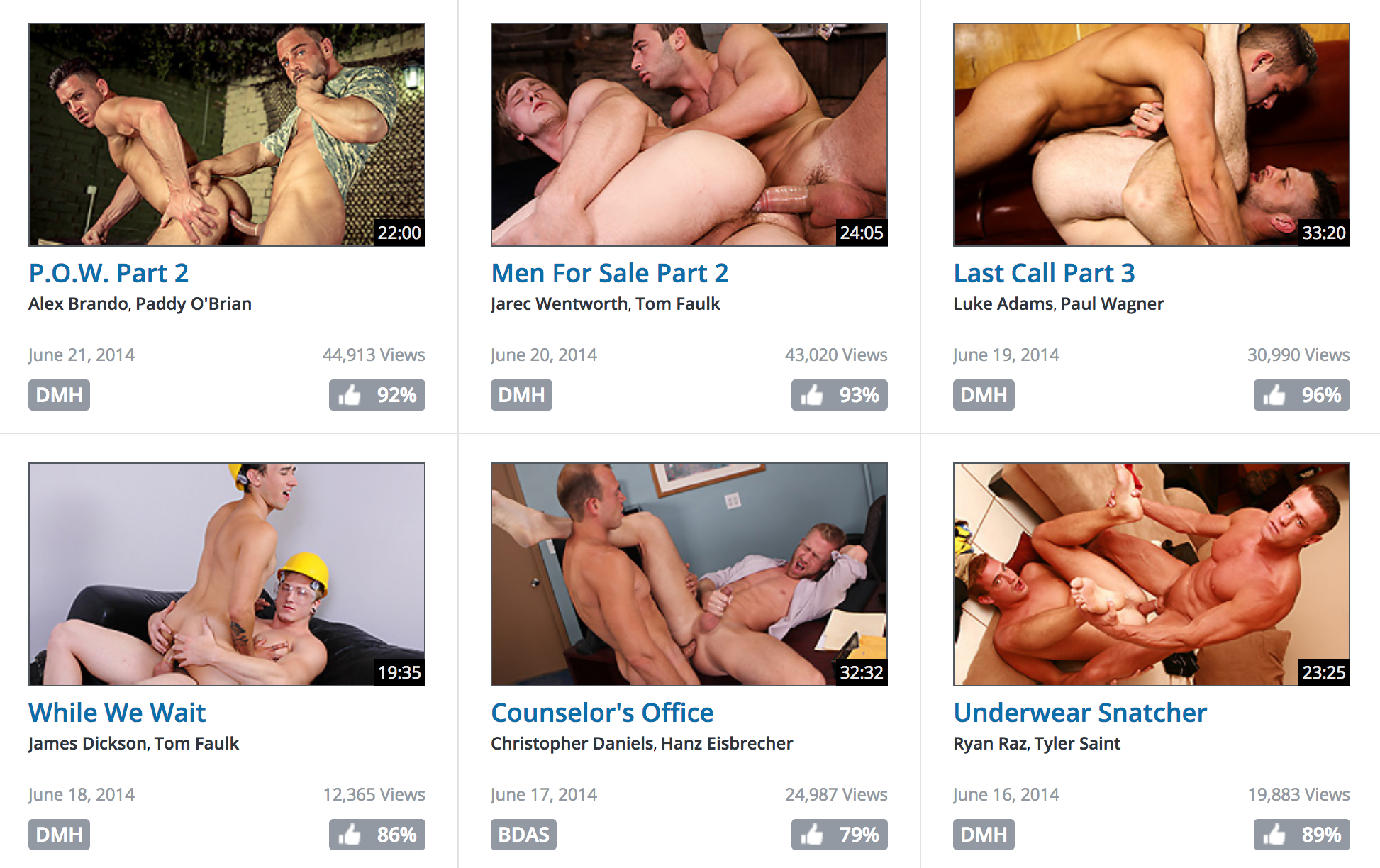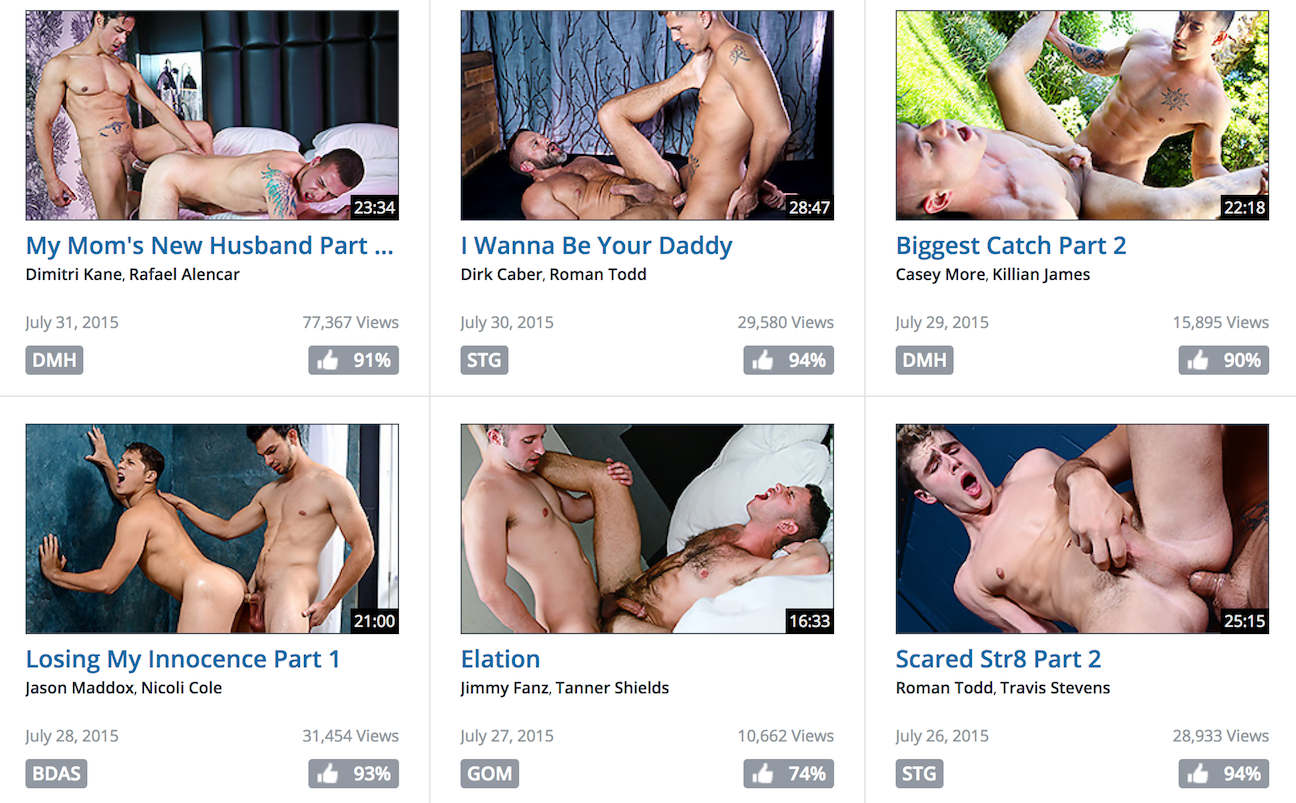 According to a press release from Men.com, they produced "The Challenge" because a "surprisingly large number" of their customers asked for a bisexual scene:
Hey everyone, after asking our users what they would like to see, a surprisingly large number asked for a fully bisexual scene. "The Challenge" releases tomorrow.
Really? Maybe Men.com considers 24% a "surprisingly large number" of their customers.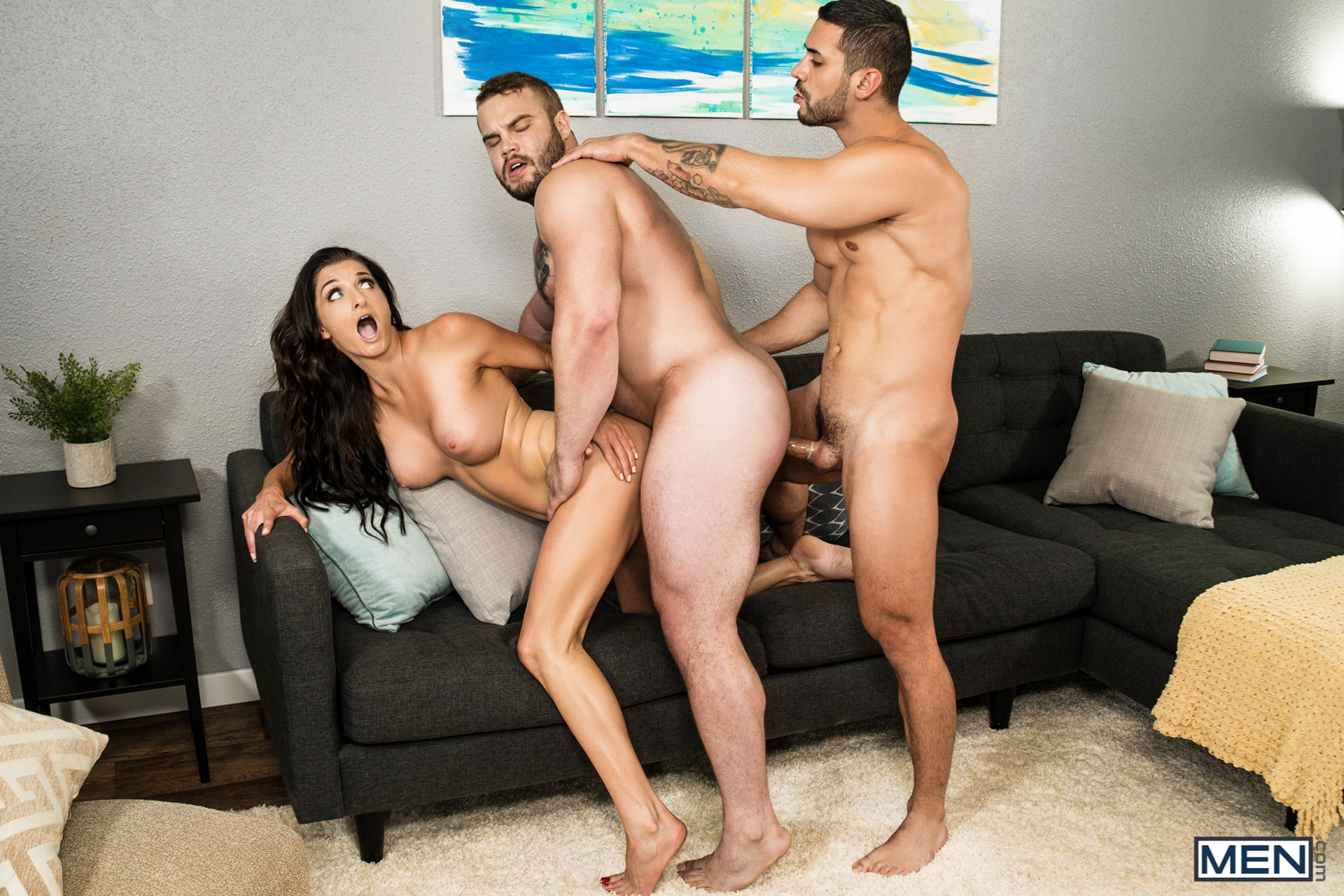 Obviously, "The Challenge" is a deliberate stunt from Men.com, and it has nothing to do with what their customers want. But, if all they wanted was negative attention, they have been successful in that regard (if you consider hundreds of angry, misogynistic, and biphobic blog comments a "success").
As noted above, bisexual scenes from gay porn studios aren't new, so this shouldn't be a big deal. But, if Men's customers want to criticize the studio for not giving them the product they're paying for (people join the site for gay porn scenes, not bi porn scenes), then that's fair. Using the scene to leave comments degrading women or bisexuals, however, is not fair, and people doing that are no better than the straight men who would insult gays if they saw gay sex in a scene on a straight site to which they subscribed (not that any straight studio would dare alienate its straight customers by showing them a bi scene with two men and one woman, like Men.com has done to its gay customers). Men is trolling us with this scene (they knew it would provoke angry responses), so the best thing to do is a) don't watch it, b) don't comment on it, or c) cancel your Men membership and join a gay porn studio that only releases gay porn scenes.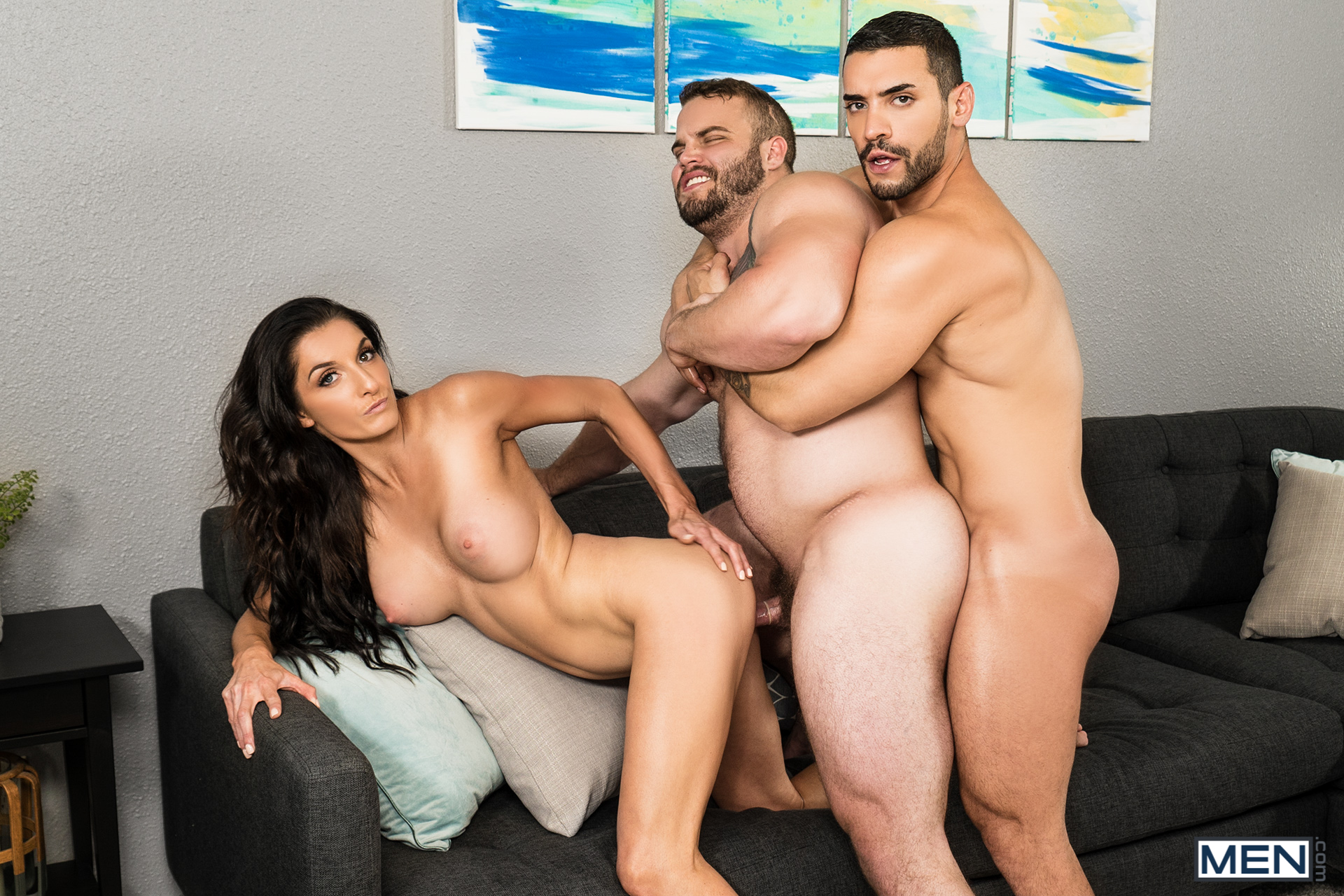 Is Men.com going to gain new customers because of this scene? I doubt it, but if anyone joins Men.com using any links on this page, I can track it and will report back any significant numbers. Here's the trailer for "The Challenge," and while I haven't seen the full scene yet, it's quite clear that the best performer in the scene is the female, Silvia Saige. If you're a gay porn studio and the only entertaining part about your new scene is the girl, you might have a problem…
[
Men.com: Arad Winwin, Daxx Carter, Silvia Saige
]