Men.com Issues Statement Regarding Johnny Rapid's Disappearance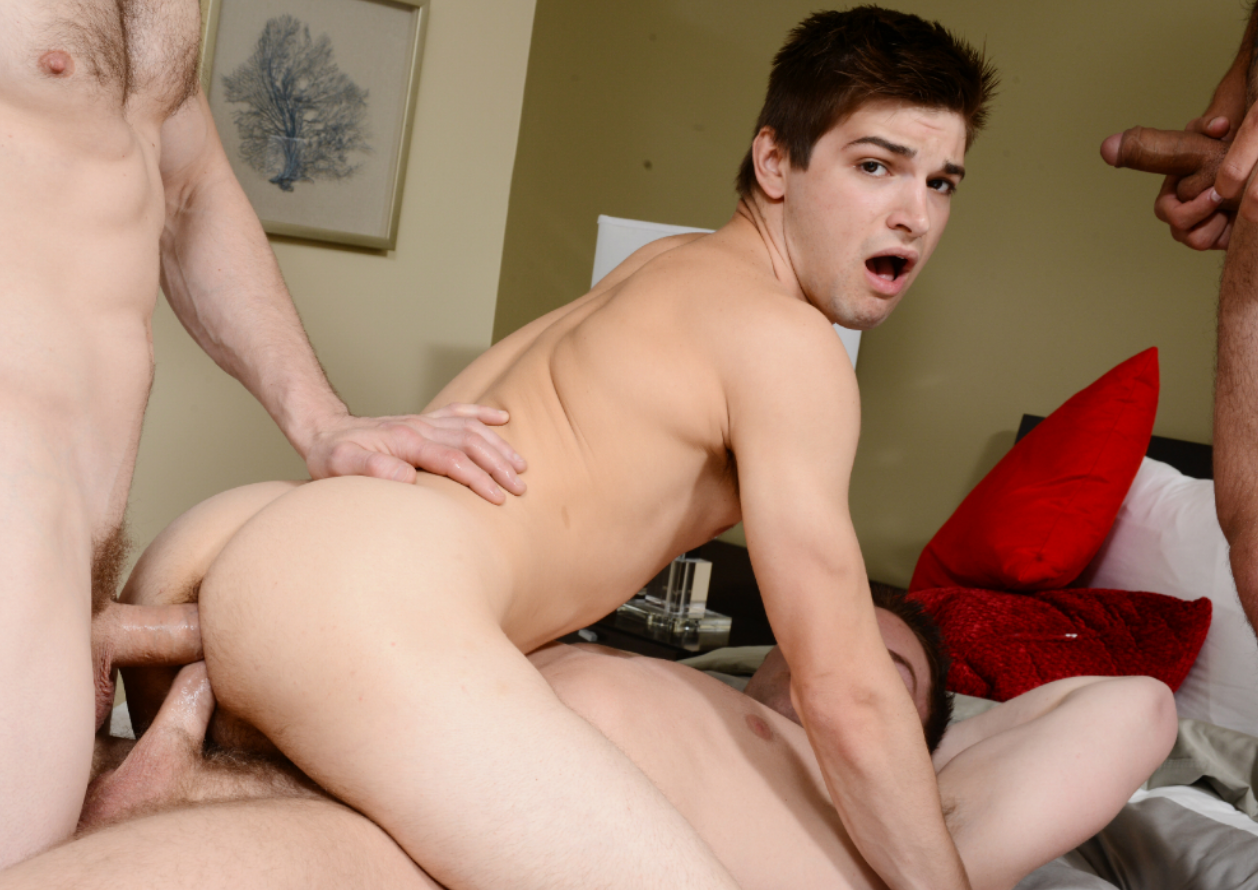 His last gay porn scene was released on October 29th, 2016, but despite a nearly five-month absence, Str8UpGayPorn can confirm that Johnny Rapid has not retired. Men.com's most popular performer—who is still inching his way down the "200 cocks" countdown list—is in fact still shooting new scenes, which could be released any time in the coming weeks and months.
Because so many of you have sent emails and left comments inquiring about Johnny Rapid's disappearance, I went to Men.com for clarification, and they provided the below response:
Johnny is still an exclusive with MEN. He's not retired, we just haven't released anything new with him as we had quite a string of scenes with him in previous months.

He's still filming. I'll let you know when he's back on the schedule.
Johnny Rapid is in Phoenix this weekend at the annual industry networking event "Phoenix Forum," and was seen riding go karts, as snapped by TLA's Erik Schut: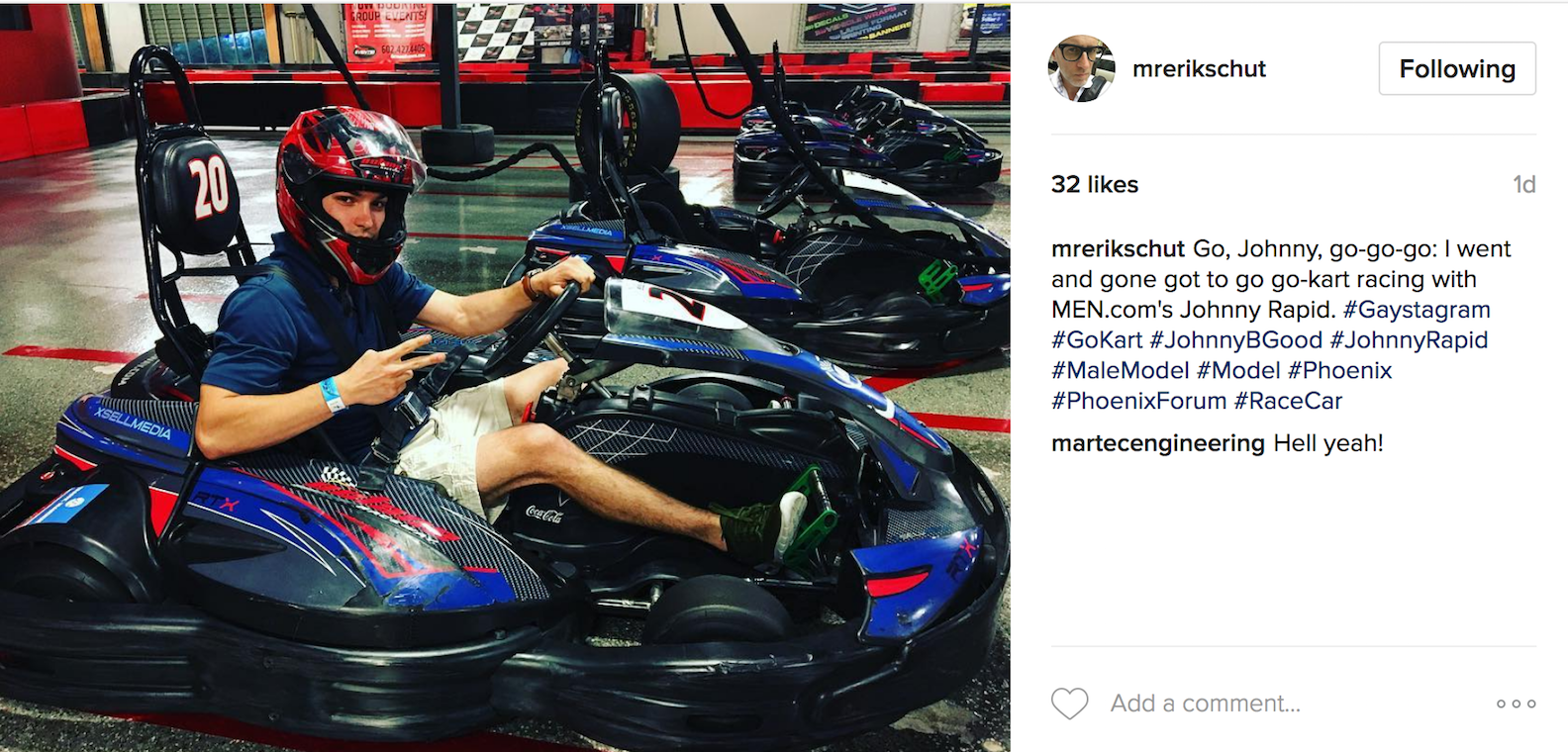 He also took to his official Twitter to let everyone know that he almost fell on a cactus: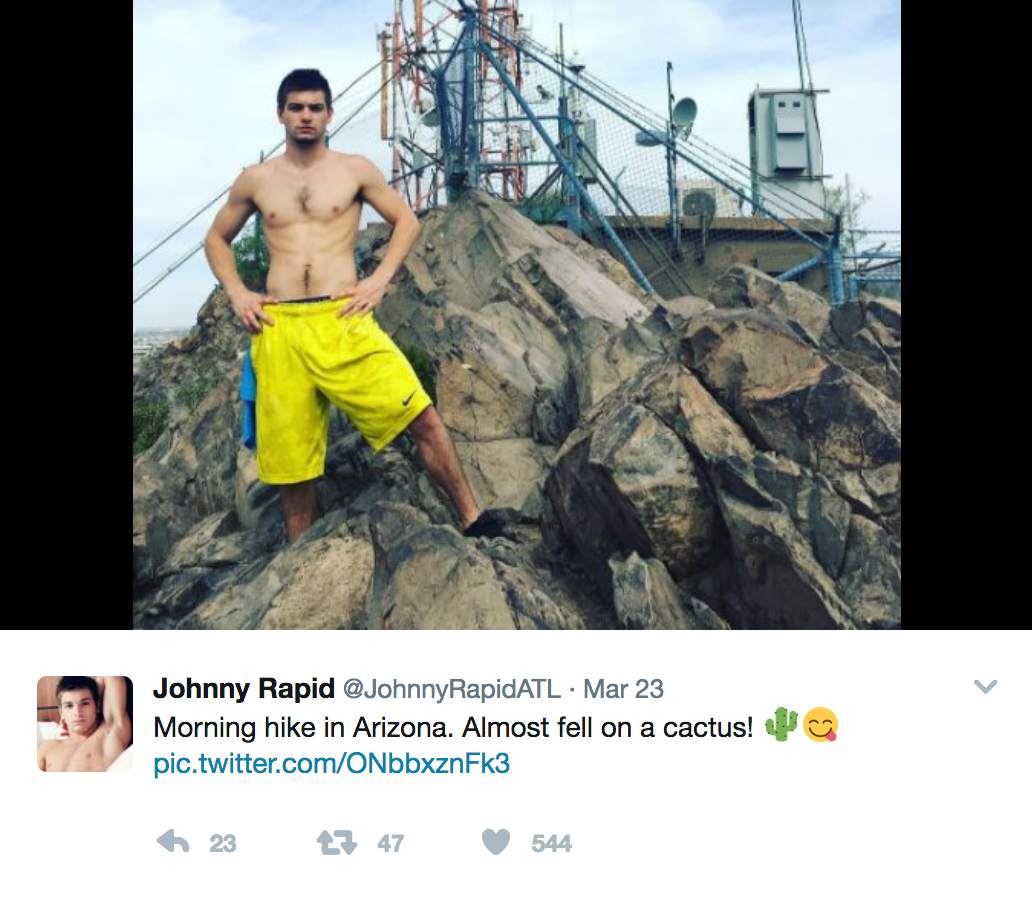 To tide fans over until his eventual next release, Johnny Rapid's most popular (and most absurd) scene from last year:
[
Men.com: Johnny Rapid
]