Michael Boston Spit-Roasted Raw By Dante Colle And Troye Dean In "Buttering His Popcorn" Finale
It's the end of an era (well, until they reboot the series next year) as the "Buttering His Popcorn" trilogy (ICYMI: part one and part two) concludes today on Men.com with three gay porn stars (and one crazy girlfriend, of course).
What happens after a trench coat-clad pervert (played by Dante Colle) starts jacking off in front of Michael Boston and his girlfriend inside of a darkened theater, and then begins sucking Michael's cock? The girlfriend is not pleased, obviously:
And then, you'll never believe what happens when Michael and Dante are discovered by a movie theater usher played by Troye Dean…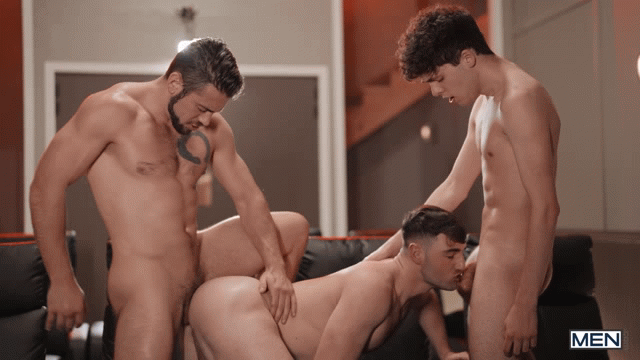 Also of note: Dante Colle is now the only performer to have starred in two different genres from the "Buttering His Popcorn" universe, having recently appeared in a bisexual version of the franchise.
This movie-theater fuckfest features both Michael and Troye bottoming, with Troye being tag-teamed between the seats near the end, and Michael and Dante shooting simultaneous loads all over his ass. More photos, and the trailer down below: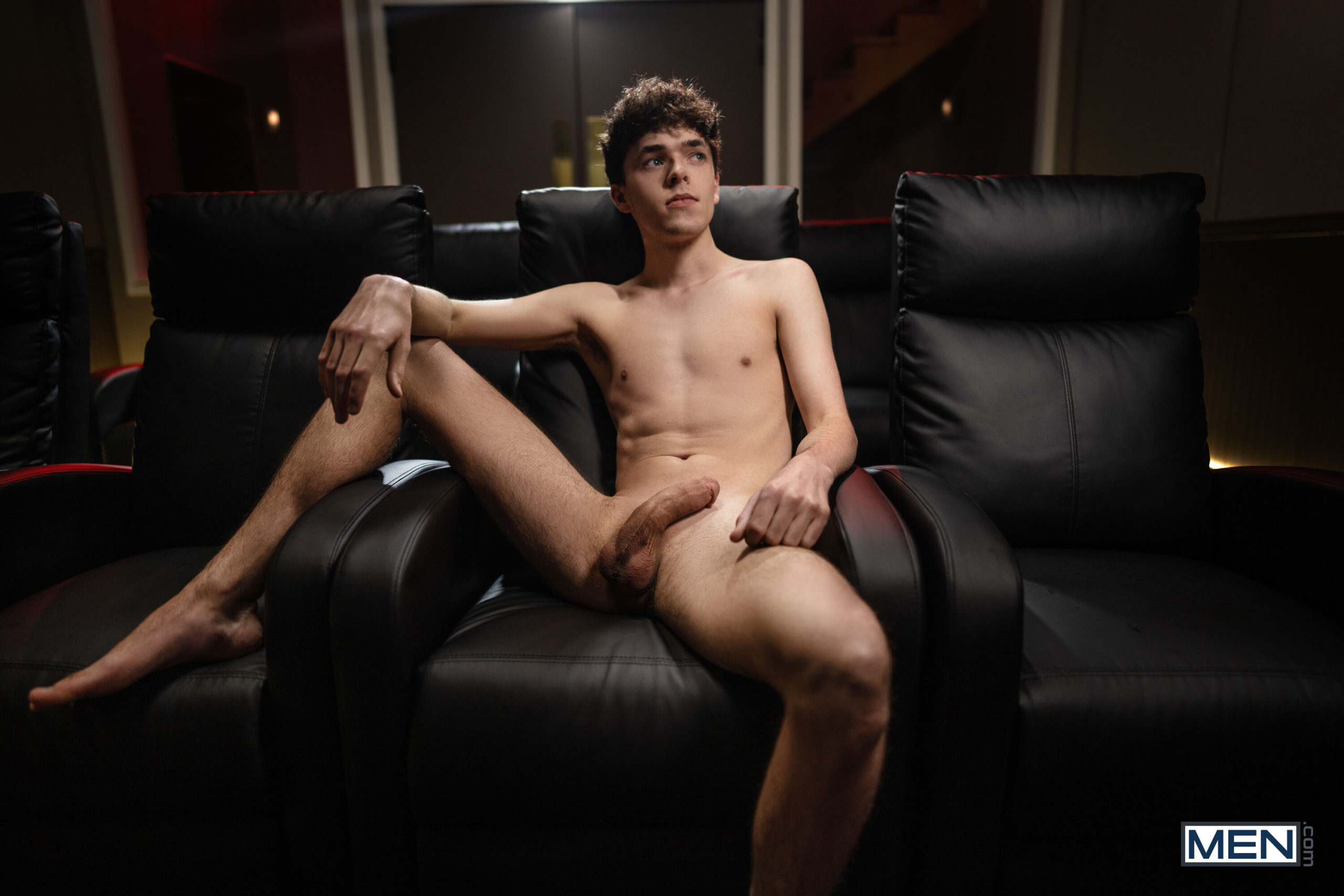 Trailer (watch full scene here):
[
Men.com: Michael Boston, Dante Colle, And Troye Dean Fuck Bareback
]