Exclusive: Gay Porn Star Michael Boston Opens Up About His Favorite Scenes, What It's Like Being A Tall Bottom, And Yes, His Butt
Gay porn star Michael Boston has had a wildly successful 2019, starring in some of the year's best and most memorable scenes at several different studios. In his first exclusive interview with Str8Up, the in-demand powerbottom (who also likes to top) reveals how he got started in porn, what it's really like to have an ass like his, whether or not guys cum too soon while fucking him, and so much more. Thanks again to Michael for taking the time to chat and sharing so much, and for all of his great work over the last year.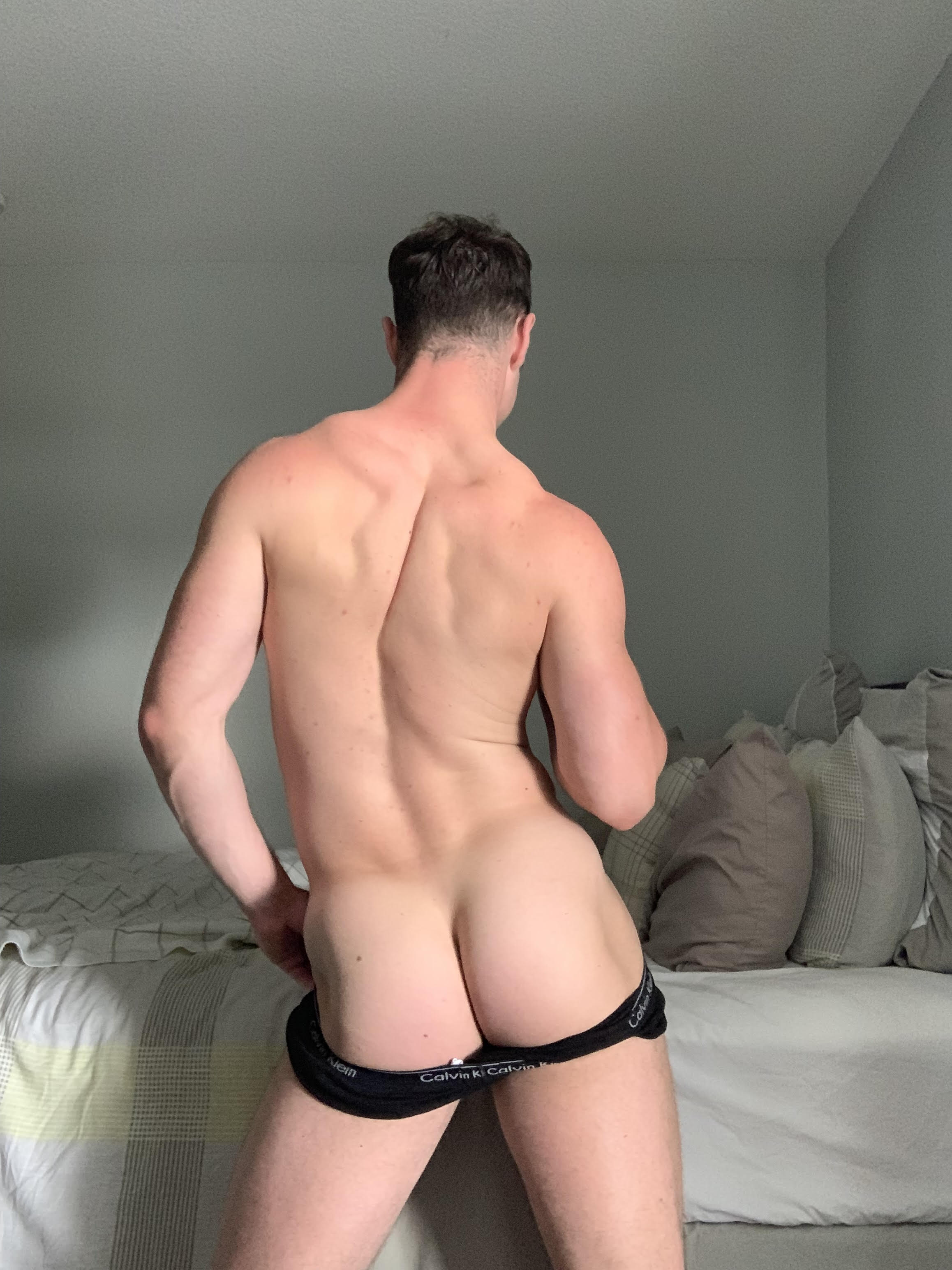 Str8UpGayPorn: Hello, Michael! To get started, tell us some basic info: How old are you, where are you originally from, and where are you based out of now?
Michael Boston: I turn 24 on September 22nd. I was born in Bury St Edmunds, England in Suffolk. I'm currently based out of Florida right now, but maybe one day I'll move to L.A.
Happy early birthday! Are you single, or are you dating someone now?
I'm not currently dating anyone. Most men who aren't in the porn industry tend to run away when I tell them what I do.
Well, that's definitely their loss. Tell us how you got into the business.
It was December, 2017 when I decided to be a performer. It was after I met a really hot porn star and had a three-way with him. I was also sick of my job in retail, and I wanted to do something different. So, I started applying to studios and no one got back to me.
That's crazy. But someone obviously replied, eventually?
One studio I applied for told me that [agent] Shane Frost could help me. So, in January of 2018, I became a Frost Model, and then my first gig was in February. Shortly after, I unfortunately had to take the year off due to some health issues, as my mom was diagnosed with stage three colon cancer.
I'm so sorry. Her treatment was successful?
Yes, she's in remission.
That's great news. And then you resumed filming this year?
Yes, and 2019 has been my best year so far. 2018 was a blessing in disguise, because I was able to take that year off and get my body in a better place. I work out for two hours a day now at least.
Wow. Before you took the time off, where was your first scene? Were you nervous?
The very first scene I did was with BrokeStraightBoys, and my scene partner was Benjamin Dover. It was pretty good, and it wasn't scary to me. Sex on film never really scared me for some odd reason. I felt like I was in my element.
[Benamin Dover and Michael Boston via BrokeStraightBoys]
I think that always shows in your work, which has been fantastic. What's been your favorite scene that you've filmed so far?
My first Hot House scene with Steven Lee is one of my favorites. It was my first Hot House scene, so I was super excited, and Steven and I had lots of chemistry on set. To have chemistry with your partner, at least for me, can be rare. So, that scene with him was super easy and fun to film. Trenton Ducati was the director. So much fun to work with. Good memories.
[Steven Lee and Michael Boston via Hot House]
Do you have other jobs, in addition to porn?
I was working in retail, then I was working in a restaurant. This year, I had to quit my restaurant job because I was getting a lot of shoots with different studios that were back to back. I had to quit so that they could replace me, rather than me being gone all the time.
Tell us about a typical day in the life of Michael Boston, from the moment you wake up to when you go to bed at night.
I wake up, eat breakfast, and then I'll go to the gym for two to three hours. Before I go to bed, I might listen to a comedian while falling asleep. I hang with friends on the weekends. I love to go to gay bars on the weekends. My regular life, when I'm not shooting or anything, is kind of boring, not going to lie. I'm not living in a mansion with pet swans, LOL.
Well, me neither! Were you ever concerned with how people might react to you becoming an adult performer?
I wasn't really scared about it. Since I was 14, I stopped caring about what most people think. My family is very supportive, as are my friends. My philosophy is, as long as you're paying your bills and taxes, who cares what you do? As long as you're not putting people or anything in harm's way, let your freak flag fly.
So what kind of porn did you watch prior to doing porn yourself?
I didn't watch much porn growing up because I grew up extremely Mormon. I got caught watching gay porn a few times and got in trouble. When I was 13, I would get so hard watching two hot guys kiss. That doesn't have the same effect now, because I'm not sexually repressed anymore. But, just the sound of gay guys kissing would make me hard so quick when I was younger.
Do you watch your own porn scenes now?
I have watched a few scenes of mine, and I'm very critical of myself. So, I don't watch them a lot, but the one thing I will give myself is that my ass is pretty good on camera.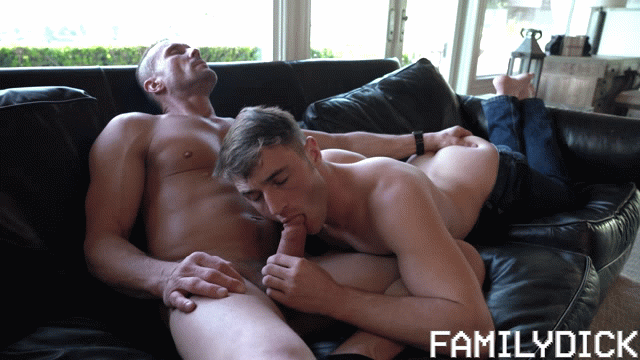 I would have to definitely agree with you on that.
I try not to get a big head about anything though, because there will always be someone that might have a better ass or a better body. I just try to stay grounded and not be full of myself. I don't think I've completely arrived yet, either, so diva behavior wouldn't really be justifiable.
Like I said earlier though, you work has been so great, and I think it speaks for itself. What do you like to do while performing that you know will make the scene turn out great?
I typically like to try to have some kind of connection with my scene partner. I try to find some common ground to see if we can have some kind of chemistry, so that it doesn't look fake. I'm the type of person where everything I'm feeling is written on my face, so if me and my partner can have some kind of chemistry, I know it'll look great on camera.
What do you like to see in gay porn scenes? And is there anything you don't like to do in a scene?
When I watch porn, I really like a good penetration POV shot. That's hot. I also love watching a good bottom ride a top. There's not really anything in a scene that I have a problem with. Everyone likes different things. I'm not going to be the one to say something in a gay porn film is wrong or right, especially when I haven't been doing this for that long. I haven't even been in the game for two years yet.
I have so many questions I want to ask about your butt, but I don't want to bombard you with too many. Do you ever get tired of people talking about it and admiring it? Or, are you OK with having it be a topic of discussion?
In the porn environment, I don't get tired of people talking about and admiring my ass. My ass pays my bills, so I love it when people love it. In a bar setting or non-porn situation, it will eventually get a tad annoying. But, you'll never see me getting confrontational with someone if they tell me I have a nice ass. I just keep that small annoyance to myself, and try to be nice to everyone.
When did you first realize how impressive it was? Was it ever small or not as amazing as it is now?
My butt is mostly genetic. My mom always tells me to credit her, because she's the Italian-American that gave it to me. I started noticing it more when I was training as a ballet, jazz, and ballroom dancer. My ballroom coach would comment on it and say I needed to stop sticking it out. He actually once put a broom down my pants so that I would stop arching my lower back, and he would also spank me with the broom every time I stuck it out. Good times.
Sounds like a hot premise for your next scene. Do you do anything in terms of exercise to keep it looking the way it does?
I do legs two to three times a week; I usually do an hour of legs. For cardio, I do an hour on the stairmaster at level 12 every other day. Arad Winwin helped me figure out what to do for cardio. Ultimately, my butt is mostly genetic, so leg day is easy for me. It's my upper body that's been hard for me to develop.
Does having an ass like yours make guys cum too easily?
Crazy enough, not too many guys cum too easily. Most guys that I've been with can take anywhere from 20 minutes to an hour fucking me. Cumming too soon has happened to a few guys though.
Outside of porn, are you more of a top or a bottom? Which do you prefer?
I'm pretty versatile, and love topping as well as bottoming. Just doing only one or the other can be boring. There are times when I want to get topped so hard my brains might come out, and there are other times when I want to top someone till their brains come out. I'm not typically the submissive type though. Bottoming or topping, I like to have some kind of control.
[Michael Boston and Adrian Hart via Men.com]
Your FamilyDick scenes have been really memorable over the last couple months. What was it like performing in all those scenes with Myles Landon and Wesley Woods?
It's been amazing. I love working with Wesley Woods and Myles Landon. They're two of my favorite models to work with. They're both sexy, and both very cool guys.
[Myles Landon, Wesley Woods, and Michael Boston via Family Dick]
Do you prefer filming scenes with scripts, or scenes that are just 100% sex, with no script?
If I had the choice, I'd rather have more sex than dialogue. I like doing studio work, and most of the time light to heavy storyline is involved, so, I do what I have to do to make the scene as successful as possible. I like to think I'm a team player. I'll do things that I might not like doing if it means success for the group.
You're 5'11", which is fairly tall for a bottom. Being a tall bottom in your scenes, what's it like being fucked by tops who are often shorter than you?
Being as tall as I am, certain positions don't always work if you're a top who's a little shorter than me. For example, positions with me standing in front of the top or bending over in front of the top won't typically work as well. Positions where they hold me and fuck me won't work either, which sucks, because that position is such a fantasy for me. I would love a top that's tall enough and strong enough to hold me and fuck me.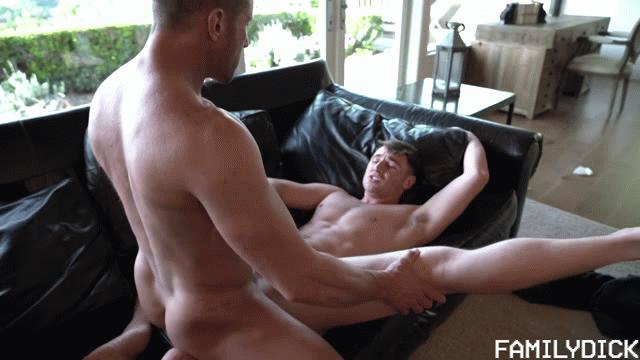 So, what positions work best if your top is shorter than you?
More missionary type positions work, or me riding him always works. Sometimes we'll get creative and I'll do some kind of splits on him. If there's a height difference, there are definitely ways around it to make it not too big of a deal.
[Johnny Rapid and Michael Boston via Men.com]
It's been so great talking to you and getting to know you. Before I let you go, do you have other shoots planned in the coming months? And, what are you looking forward to most as we head into 2020?
So far, I'm planning on some shoots in Canada, and some in San Diego soon. Otherwise, I'm not sure just yet. I'm booked through the second week of October, so we'll see what happens next. One thing I'm super excited for is to go to the Str8UpGayPorn Awards and check that out. I've bought some really nice suits for that.
Nice! We'll see you there, and we'll be waiting for all your new upcoming scenes. Thanks again, Michael!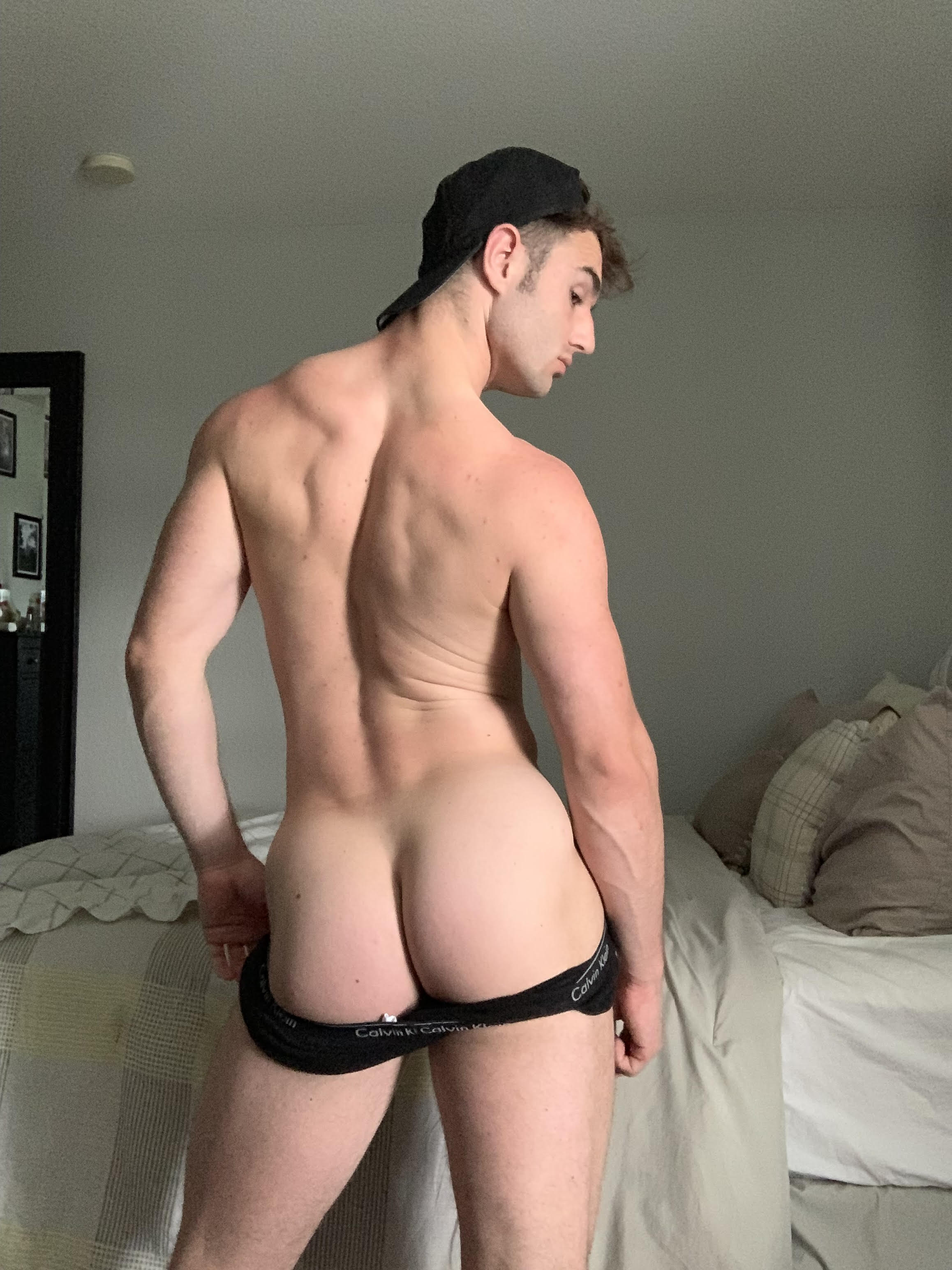 ICYMI, here's a clip from Michael Boston's DP scene with Wesley Woods and Myles Landon (watch full scene here):
[
FamilyDick: Myles Landon And Wesley Woods Double-Penetrate Michael Boston Bareback
]