#TurnBackTuesday: Mick Lovell's First Gay Porn Scene Ever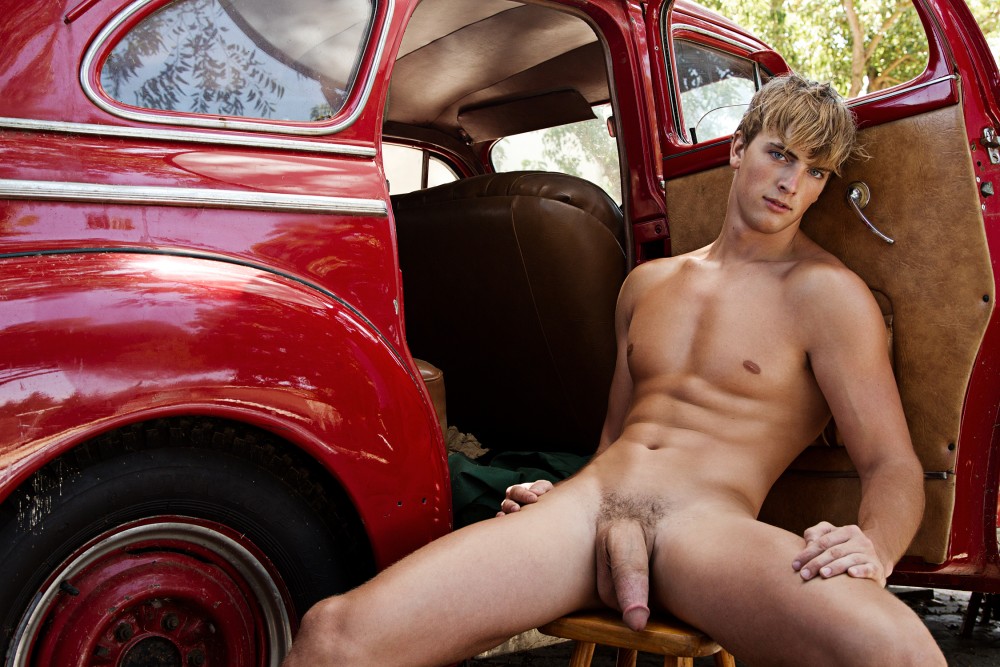 Way, way, wayyyy back in the fall of 2011, an unknown young man standing over six feet tall with crystal blue eyes, sandy blond hair, a perfect swimmer's build, and an even more perfect monster cock made his debut on BelAmiOnline. His name, of course, was Mick Lovell.
His reign as arguably the most visually appealing person in gay porn barely lasted two years—Mick Lovell retired in early 2013—but his legacy lives on. Which was his best scene ever? It's impossible to say. He's barebacked, he's used condoms, he's bottomed, he's topped, he's posed with Kris Evans and Dolph Lambert, he's guzzled cum, he's gotten creampied, he's done it all. But what did Mick Lovell do first?
Here is the first Mick Lovell scene ever released (co-starring Alex Waters). It's a sort of "introduction" scene, and while it doesn't feature any actual gay sex, the casual side-by-side jerk off session is still one of the top five hottest things Mick Lovell has ever done, IMHO.
Clip (watch full video here):
[
BelAmi: Mick Lovell & Alex Waters
]
BelAmi has released several "new" Mick Lovell scenes filmed prior to his retirement; one as recently as last April. And, there are at least four or five more unreleased Mick Lovell scenes still coming…