Cum Facial Of The Year? Carter Collins Erupts All Over Mickey Knox
What is the deal with all these massive cum facials lately?! Something to do with summer? Does the excess heat make you bust more? Do the warmer temps make cum thicker? As Britney Spears once opined, maybe global warming is a good thing.
There have been at least two contenders for best cum facial of the year released over the last week, and we have yet another one today. This time, it's Carter Collins shooting the biggest load I've ever seen him shoot, and it's Mickey Knox on the receiving end as his face is coated with creamy white cum:
Other than that third rope of cum that's so explosive, it flies clear over Mickey's head, this is literally a perfect cum facial. The way the load is hanging from Mickey's eyelashes(!), splattered across his cheek, and dripping from his lips, ear, tongue, and chin, it's like a painting. A work of art: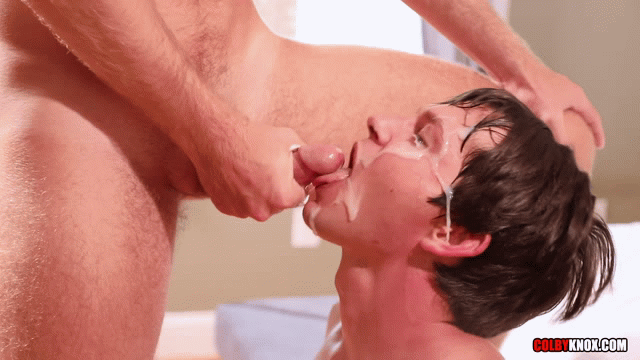 Cum-loving Mickey of course goes in for clean-up duty once Carter is done busting.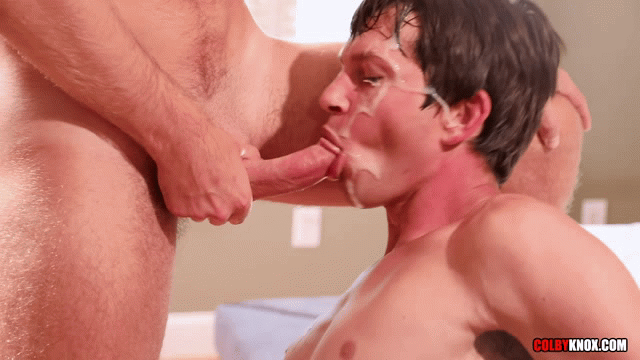 Watching Carter paint Mickey's face with cum today, I couldn't help but wonder, is this the best facial that Mickey's ever received? Perhaps, but he's taken so many iconic cum facials, it's a tough call. Here's a look at five more of Mickey's most memorable facials: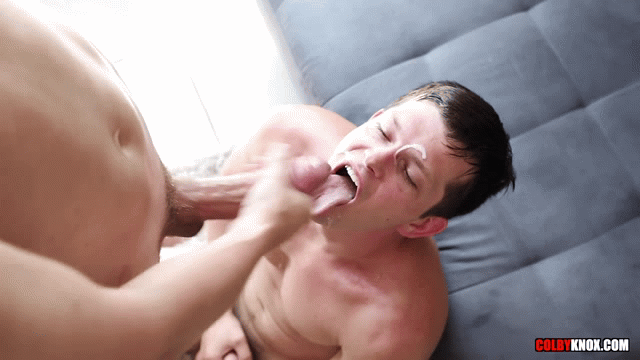 [ColbyKnox: JJ Jakobs and Mickey Knox]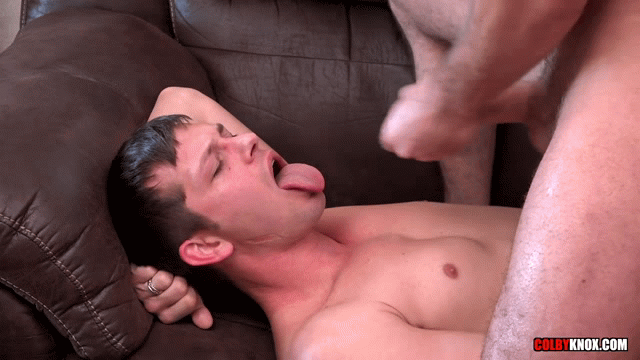 [ColbyKnox: Calvin Banks and Mickey Knox]
[ColbyKnox: Joseph Castlian and Mickey Knox]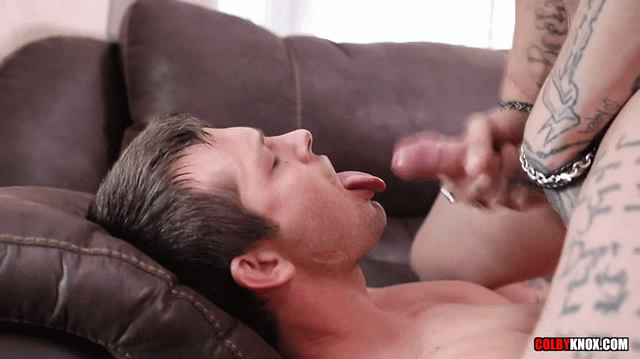 [ColbyKnox: Mickey Taylor and Mickey Knox]
[
ColbyKnox: Jack Hunter And Mickey Knox
]
The Mickey Taylor facial was obviously the most explosive, but the one from Jack Hunter in the video above is probably the best, partly because of the angle from which it was filmed, but also because of how Jack pumps all his cum directly into Mickey's mouth.
You can decide for yourself after watching all the videos, but first, here's more from today's fuckfest starring Carter Collins and Mickey Knox on ColbyKnox:
Trailer (watch full scene here):
[
ColbyKnox: Carter Collins Fucks Mickey Knox Bareback
]