Mike Dozer Sentenced To 18 Years In Prison For Raping 14-Year-Old Boy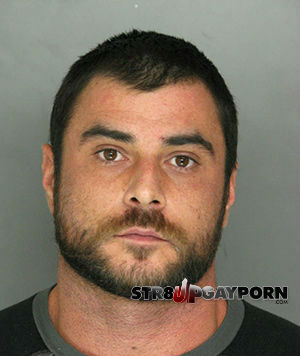 The court where former gay porn star Mike Dozer/Christopher Steele was sentenced yesterday has not yet updated their records with that sentencing document, so I've been waiting to see what the admitted child rapist's sentence would be.
Now, a tweet from Dozer's Twitter account seems to indicate what the sentence was, although it's not clear if this account is being run by a "fan" or Dozer himself: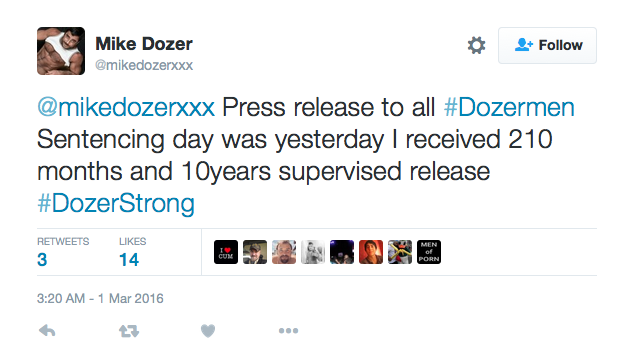 That's 17 years and 6 months in prison, which is on the low end, as he was facing life in prison. And remember: This is only his federal sentence. Dozer/Steele still faces sentencing at the state level, where he was convicted of rape last month. For that, he faces an additional 11-22 years.
As previously reported exclusively by Str8UpGayPorn, Steele was arrested in Delaware in 2013 after raping a 14-year-old boy in Montgomery County, Pennsylvania, which resulted in both state and federal charges. In October of 2014, a federal jury found Steele guilty of three felonies (use of interstate commerce to entice a minor to engage in sexual conduct; interstate travel with intent to engage in illicit sexual conduct with a minor; receipt of child pornography).
Steele's state sentencing is set for April 21st, and it's not yet known if his two separate prison sentences will be served concurrently or consecutively.
In case you weren't already thoroughly disgusted, here are some of convicted child rapist Mike Dozer's fans replying to his tweet.