Bareback Gay Porn Star Mike Dozer Arrested On Charges Of Sexually Assaulting 14-Year-Old Boy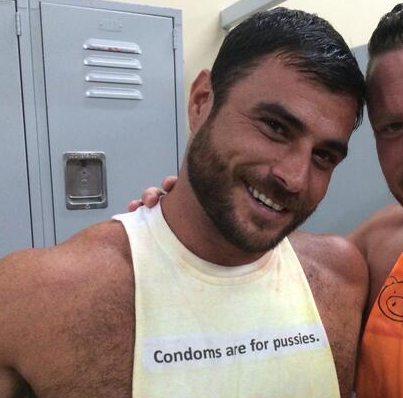 Str8UpGayPorn has learned that bareback gay porn performer Mike Dozer was arrested in Delaware late last year on charges of statutory rape, involuntary deviate sexual intercourse, aggravated indecent assault, and recklessly endangering another person. The multiple felony charges stem from Dozer's (real name Christopher Steele) alleged sexual relations last summer with a 14-year-old boy in Montgomery County, Pennsylvania. Because Dozer, 33, is HIV-positive, the Montgomery County DA's office added the reckless endangerment charge. Bail was set at $1,000,000, and Dozer is currently in custody in a Montgomery County prison.

According to police, Dozer met the 14-year-old boy via the gay hook-up app Jack'D, drove to the victim's home in Montgomery County, PA, forced him to do poppers, and proceeded to have sex with him. Police allege that Dozer knew the victim was underage, but didn't care. Police also say that Dozer and the 14-year-old boy exchanged nude pictures of each other before meeting. It's unclear whether the 14-year-old boy came forward on his own after the alleged assault, or if police were already monitoring Dozer.
Dozer's attorney, Kevin Wray, says that his client did not know the victim was underage. Wray spoke to Philadelphia Gay News:
"At some point, he came to the realization that this person wasn't 18 and took off," Wray said. "This kid kept pursuing him and apparently had done so with others." Wray said Jack'D requires users to verify that they are over age 18. Steele has been HIV-positive for six years. Wray said he believes his status was disclosed during intake after his arrest.
Just prior to his arrest, Mike Dozer made news in the adult industry for glorifying bareback sex and shaming condom use via his "condoms are for pussies" t-shirt and bareback sex scene for CocksureMen. He also performed in condom scenes for Raging Stallion/Falcon Studios. His arraignment is set for February 26th.
UPDATE: Here's the complete list of nine felony charges filed against Mike Dozer.