GayHoopla Model Says He Was In "High Class" 30-Person Orgy, Has Way Too Much Shit In His Bathroom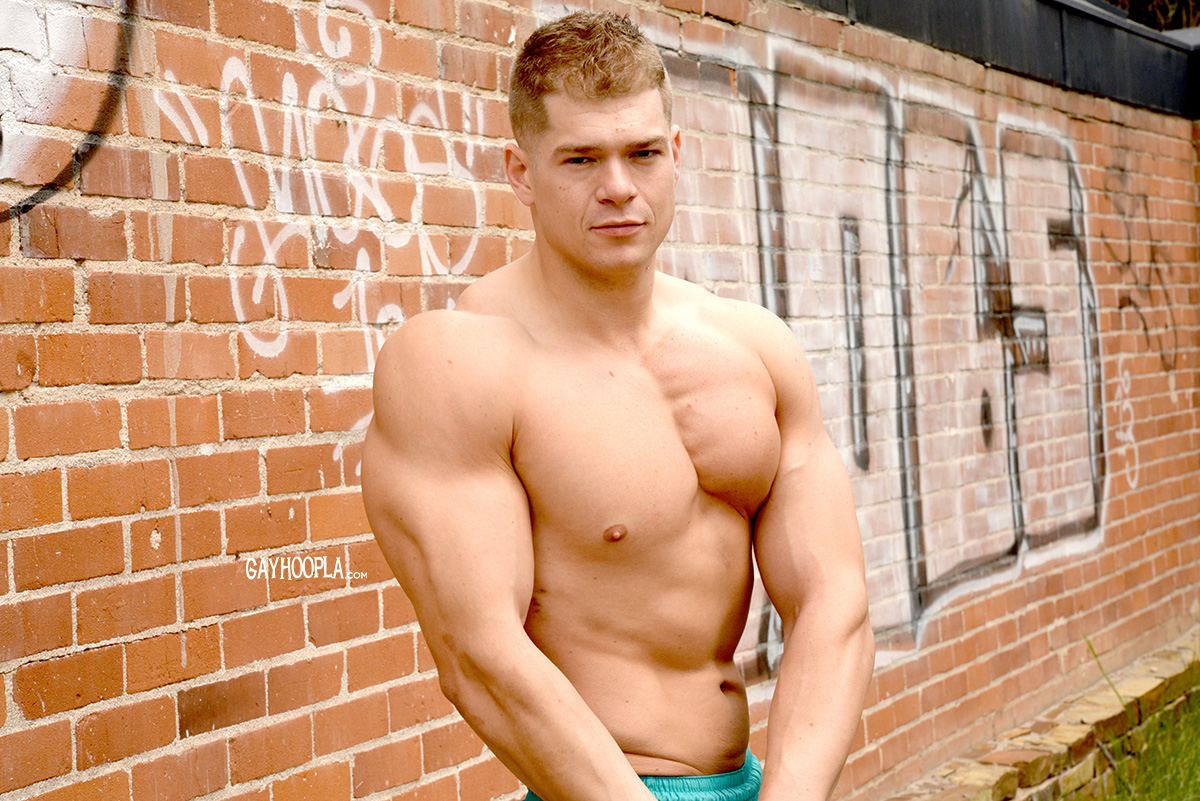 GayHoopla's latest straight guy, Miles Houston, is a beefy and cornfed muscle jock with tree trunk legs, a huge bubble butt, and thick dick-sucking lips (stay tuned to see if they ever get used for actual dick sucking). Also? He's got way too much shit going on in his bathroom.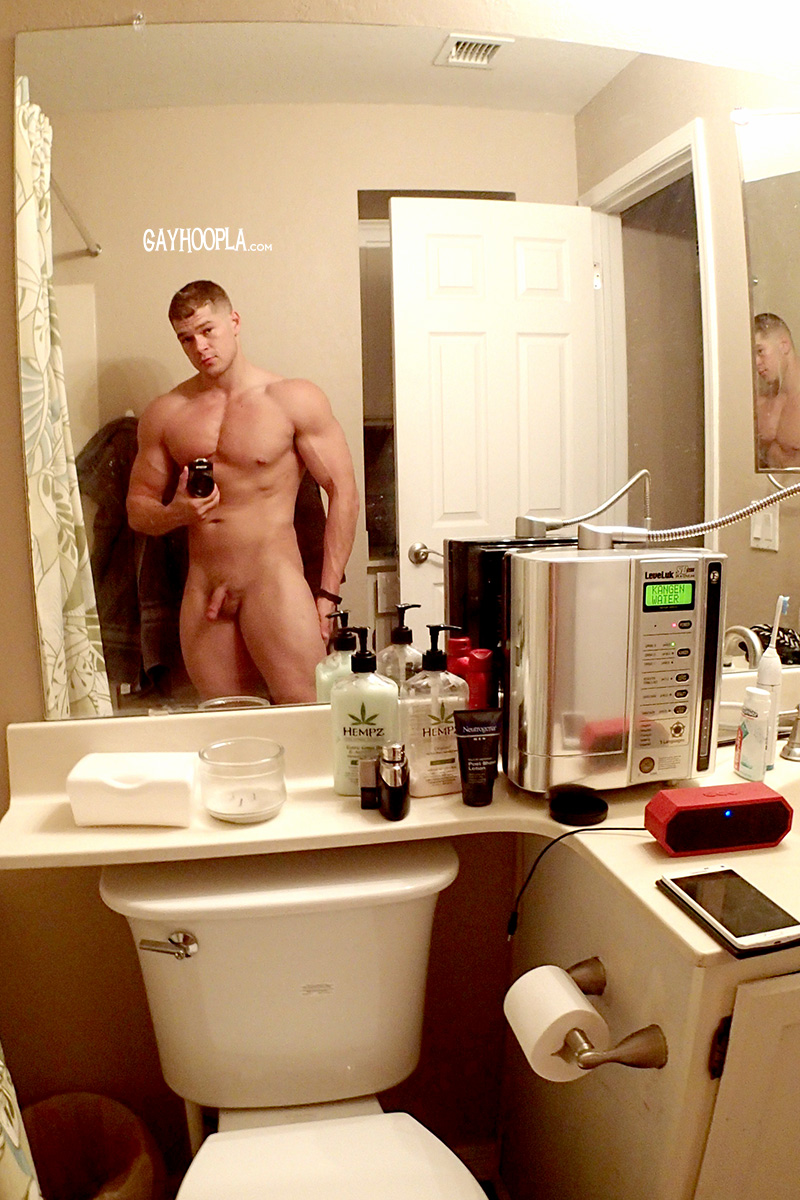 I'm having an anxiety attack just looking at this photo. An alarm clock, an electric toothbrush, an iPad, a coffee maker(??) and/or water purifier(?), all those hair products, perfume, baby wipes, a huge ass candle, etc. Maybe GayHoopla should launch a sub-site, "GayHoarders."
Miles Houston is much easier to look at when he's not in his bathroom, thank God.
In this awkward interview clip (which cuts off at the end without warning, sorry), Miles says he once participated in a 30-person "masquerade" orgy, which was "some high class shit" (aren't they all?), but I find this hard to believe. He seems too straight-laced to do anything like that, but sometimes it's the quiet ones who are the kinkiest, so you never know?
Trailer (watch full video here):
[
GayHoopla: Miles Houston
]