Surprise: ChaosMen's Calhoun Returns To Gay Porn For A Blowjob And A Haircut On Military Classified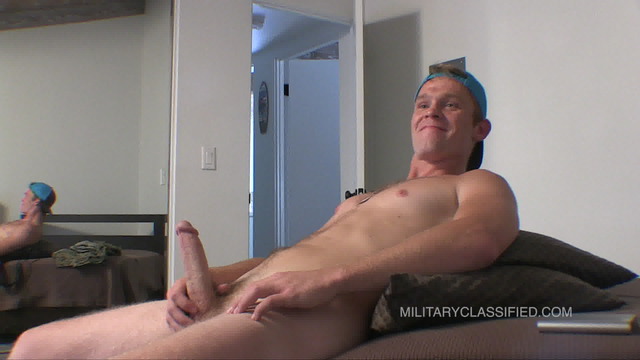 Miss him? We haven't see ChaosMen's Calhoun/CF's Sawyer in any gay porn for over six months, but he's back today on a new studio with a new name. "Introducing" MilitaryClassified's Cash: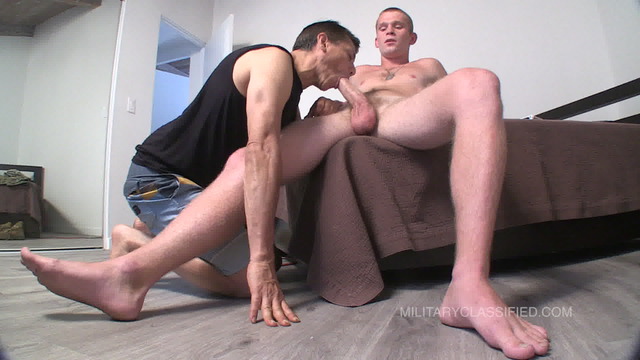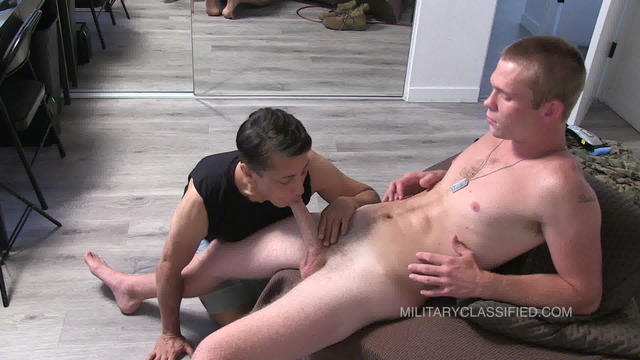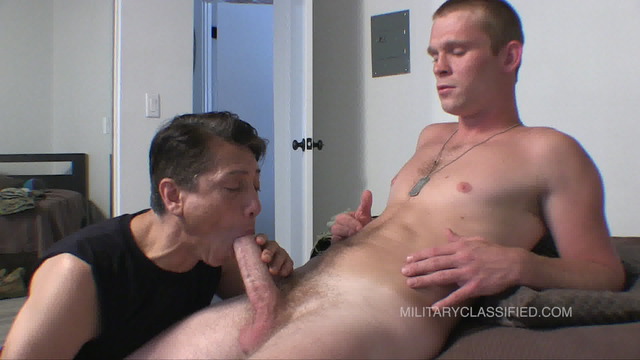 Even though this is an oral only scene (the MC owner is sucking cock once again, for like the gazillionth time) it's great to see Calhoun/"Cash" back in action. In addition to the fat cock, he's really cute: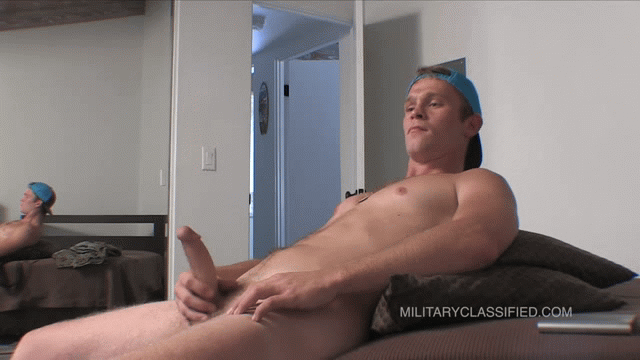 Before the oral, this scene also features a haircut, with the owner buzzing off all of Cash's hair while he strokes his cock:
Not all guys look good with short hair like this, but it works for Cash, and he looks even hotter.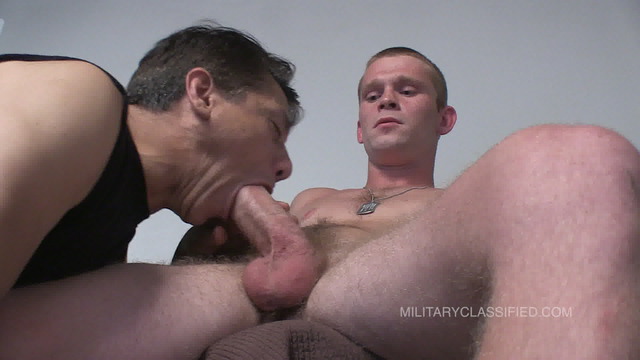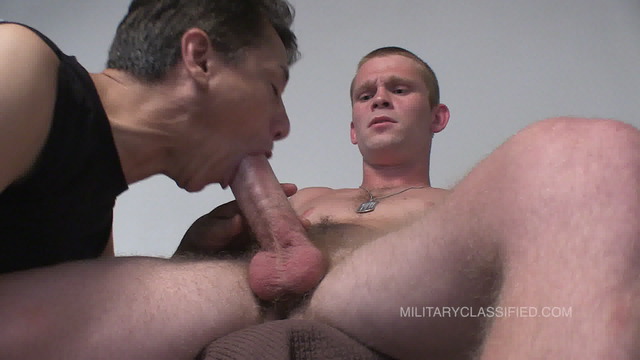 I've missed this big dick so much.
MilitaryClassified doesn't normally feature marines fucking each other (they usually just fuck the owner), but here's hoping that Cash is back for gay anal sex soon. For now, here's the blowjob trailer (watch full scene here):
[
MilitaryClassified: Cash
]
ICYMI, Calhoun's greatest scene at ChaosMen was definitely his bareback flip-fuck with Alonso.
Trailer (watch full scene here):
[
ChaosMen: Calhoun And Alonso Flip-Fuck Bareback
]