18-Year-Old Straight Guy Drake Cums In Another Man's Ass For The First Time In His Life: What Is He Thinking?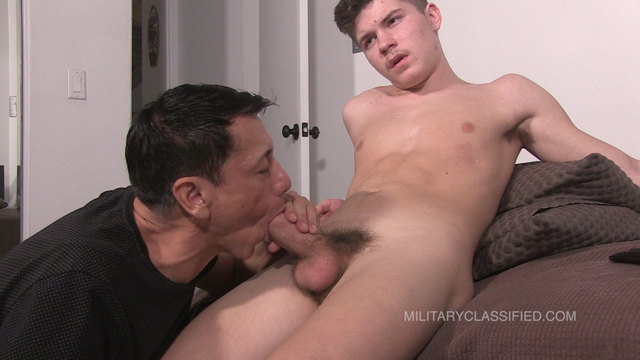 Welcome to What Is He Thinking?, the recurring feature on Str8UpGayPorn that asks you: What Is He Thinking?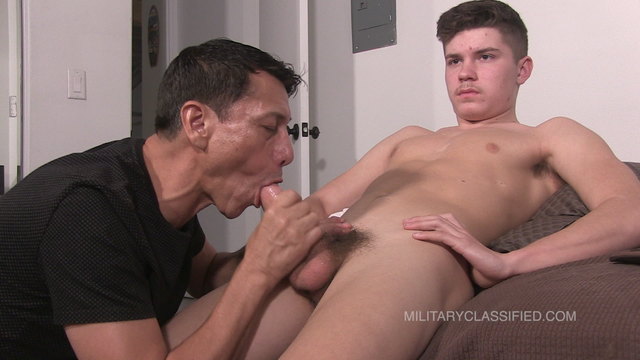 In today's installment of What Is He Thinking?, an openly heterosexual 18-year-old named Drake is back on MilitaryClassified (he made his debut last month getting his cock sucked), and for the first time in his life, he is experiencing gay anal sex with another man.
The man who is indoctrinating Drake to the zany world of bareback gay anal sex is none other than MilitaryClassified owner Rob Navarro, and while the fucking seemed to be going OK at first, things take a wild and unexpected turn when it's time for Drake to ejaculate.
What Is He Thinking?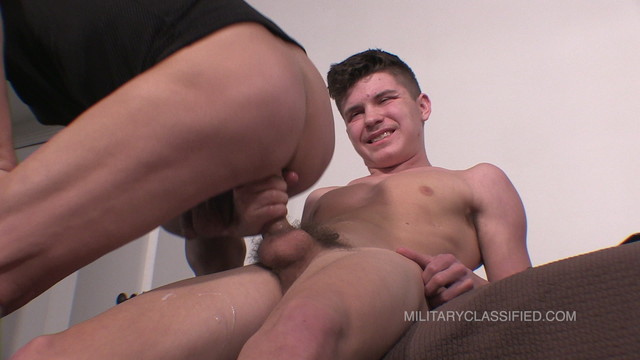 This is, clearly, the first time that Drake has been inside of a man while cumming, so the feeling must've been somewhat overwhelming. What in the world could he have been thinking at this very moment?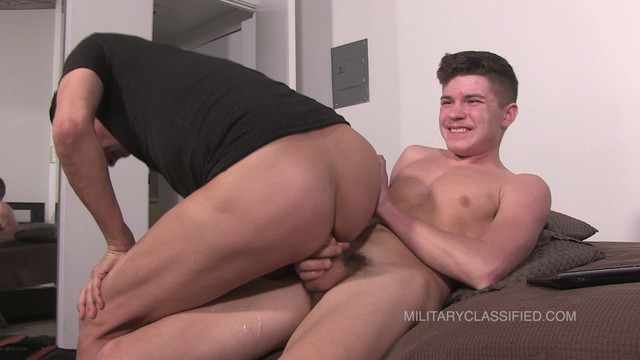 What Is He Thinking?
Once it was all over, Drake kind of looks like he can't believe what just happened? I'd be surprised, too! Cumming inside of another man is quite a life-changing event—especially when it's a man with the kind of experience that studio owner Rob has!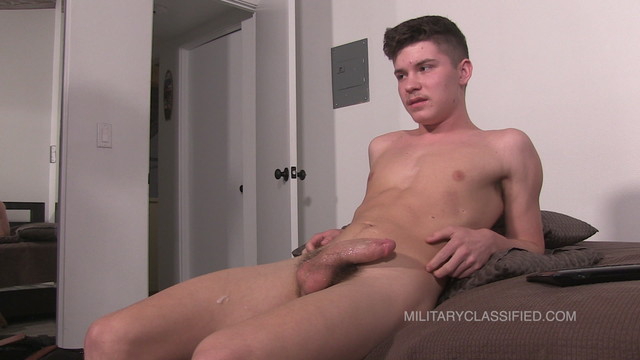 What Is He Thinking?
Trailer (watch full scene here):
[
MilitaryClassified: Drake Fucks Rob Bareback
]