Introducing The Best Gay Porn Newcomer Of 2016: Neal Peterson
It's the first major release day of 2016, and we already have the best gay porn newcomer of the year (so far): Neal Peterson. This also happens to be the best gay porn scene of 2016 (so far), and it comes to us via GayHoopla.
Neal Peterson and Jerry Cabrera are at the top of their games here, and this is easily one of the best GayHoopla scenes I've seen in a while.
It's hard to believe that this is Neal Peterson's first gay porn scene. Check out how comfortable, how natural, and how in heaven he is while he's deep-throating and being slam-fucked—and then look at how pleased he is after being blasted with a cum facial and swallowing a huge load. This guy is a dream.
With a fat cock, perfect face, great bubble butt, and excellent performing skills, Neal Peterson is exactly what gay porn needs in 2016. Please, bring him back for more ASAP, GayHoopla.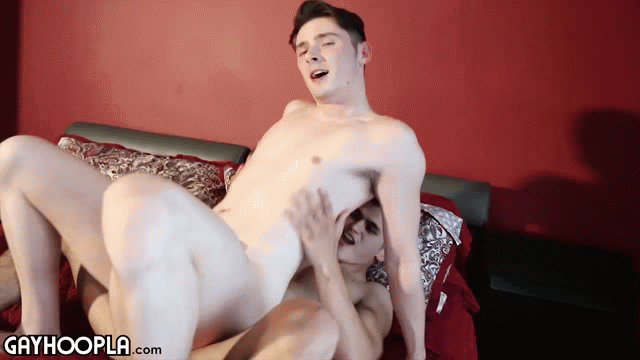 Trailer (watch full scene here):
[
GayHoopla: Jerry Cabrera Fucks Neal Peterson
]