Nick Sterling Returns, And Liam Riley Does Drag(?) In Latest One Erection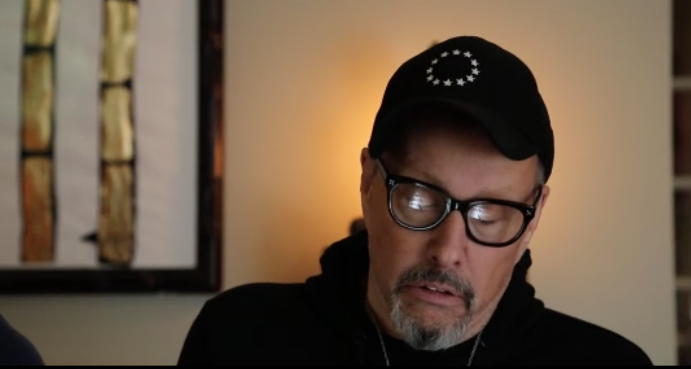 CockyBoys' third installment of their boy band mockumentary One Erection is live today, and this one features even more cameos from the expansive cast and crew, including Chi Chi LaRue (above), who falls asleep during yoga.
There is also an epic catfight between Liam Riley and Allen King (with Tayte Hanson and Levi Karter playing along). Whatever, bitch:
And, in perhaps the most shocking cameo of all, Liam Riley plays a "sex-crazed nymphomaniac" named Bambi, as revealed in a video on Allen King's phone:
It's not clear whether Bambi will be her own character, or if it's just Liam's boy band character doing drag on the side. The way the trailer ends (watch below), it's clear there's more to come.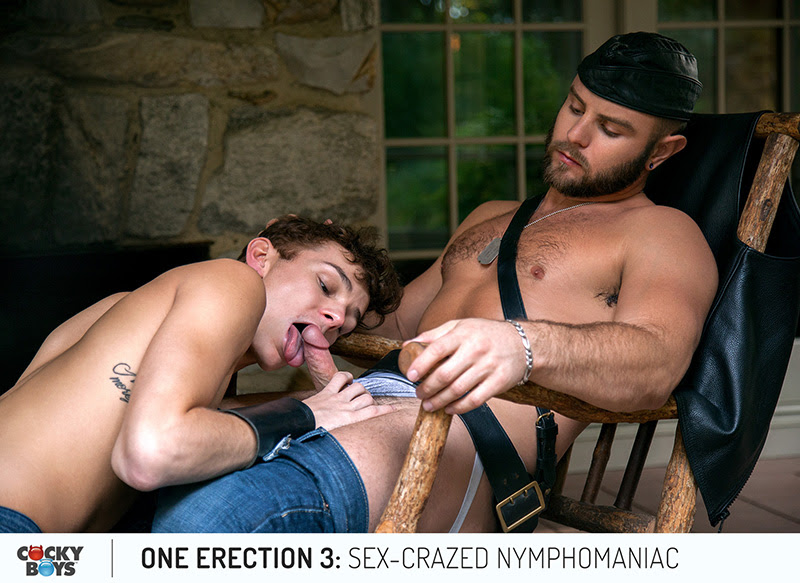 And, oh yeah, there is also a sex scene!
Beefy Nick Sterling plays a leather daddy, and his bottom is Kody Stewart—who I think stopped doing gay porn IRL? Either way, they look nice together.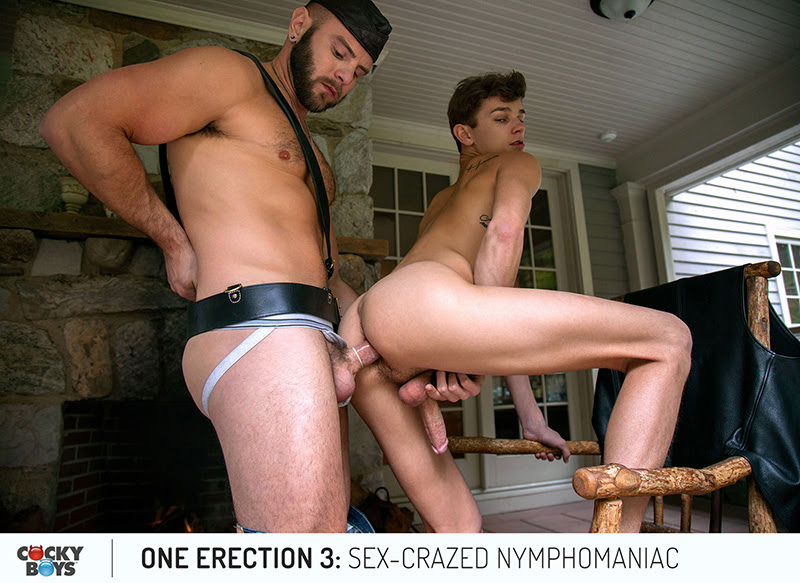 Trailer with sex scene only (watch full scene here):
Extended feature trailer (watch full scene here):
[
CockyBoys: Nick Sterling Fucks Kody Stewart
]