Nik Fros Tag-Teamed By Monster-Cocked And Tattooed Gay Porn Stars Axl Black Organic And Axxl Mart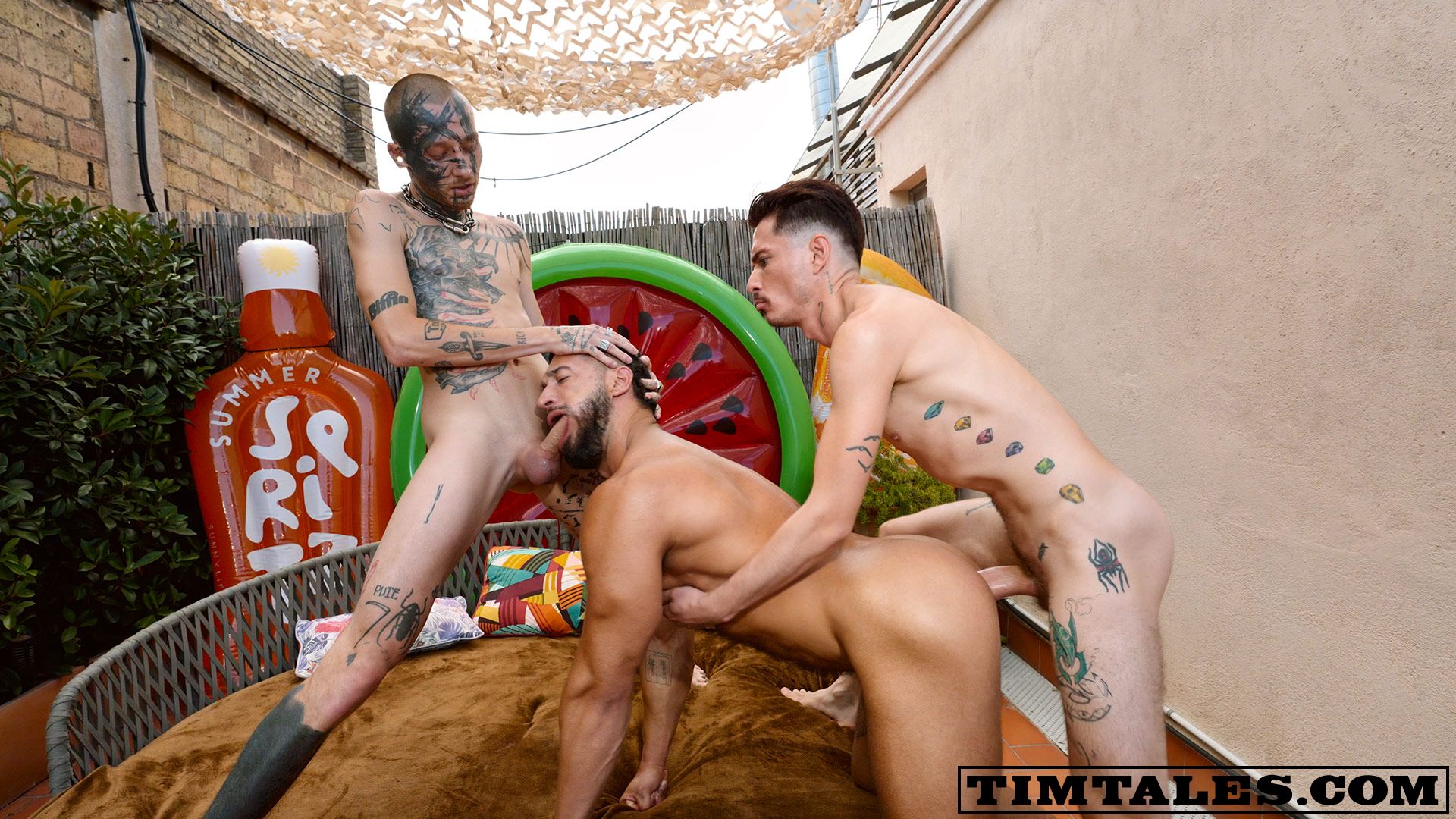 It's a great day for fans of heavily tattooed gay porn stars (and I mean, like, heavily tattooed) named Axl, because heavily tattooed gay porn stars Axxl Mart and Axl Black Organic are topping the hell out of powerbottom Nik Fros.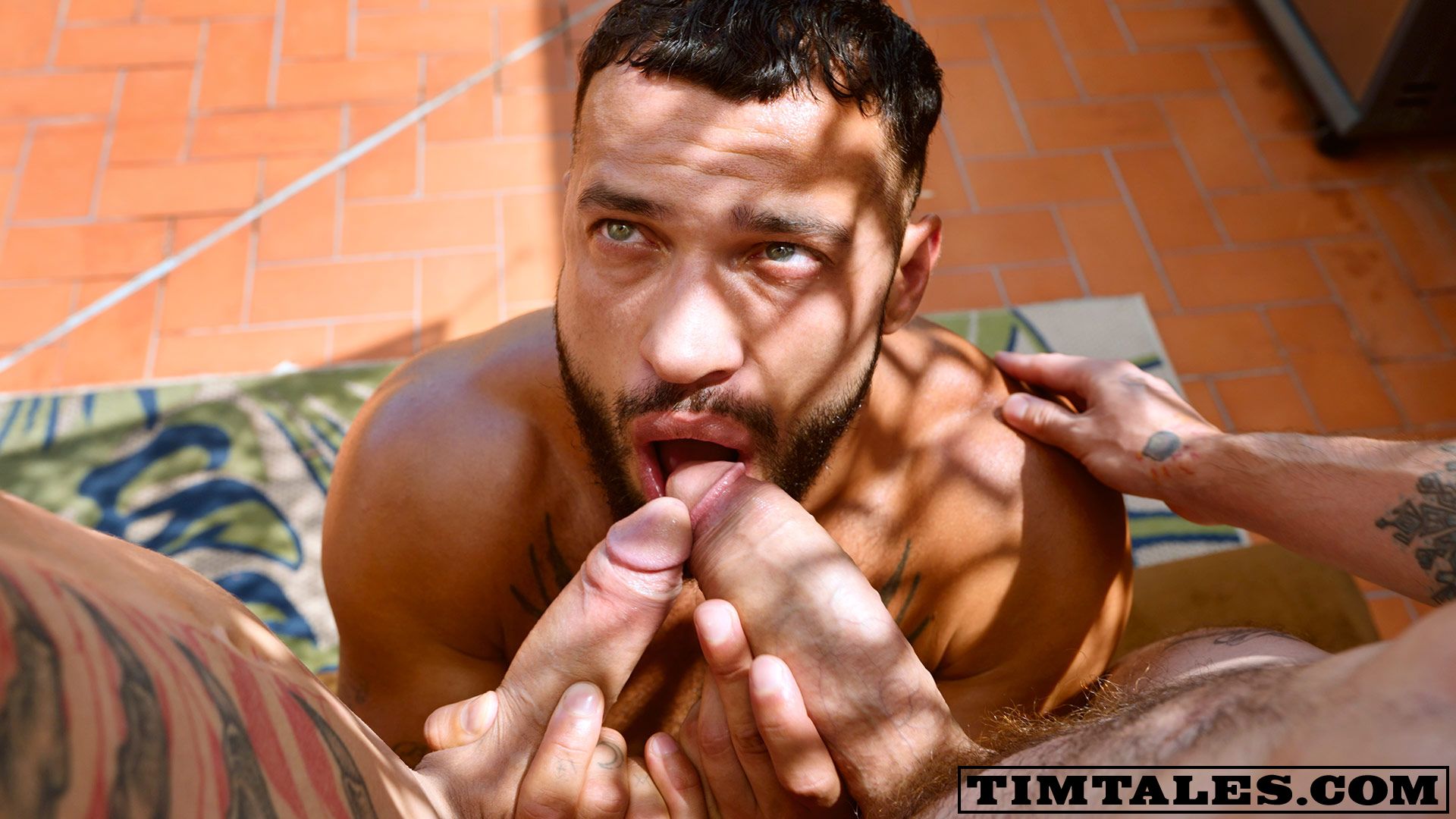 If you're not a fan of tattoos, just focus on Nik's beautiful face, OK? Or, focus on the monster cocks belonging to Axl/Axxl, because these big ass dicks are also beautiful, and they're not covered in any ink. With two giant penises and Nik's gorgeous face, what more do you need?
Mexican top Axxl Mart is the one without all the face tattoos, if you're not familiar.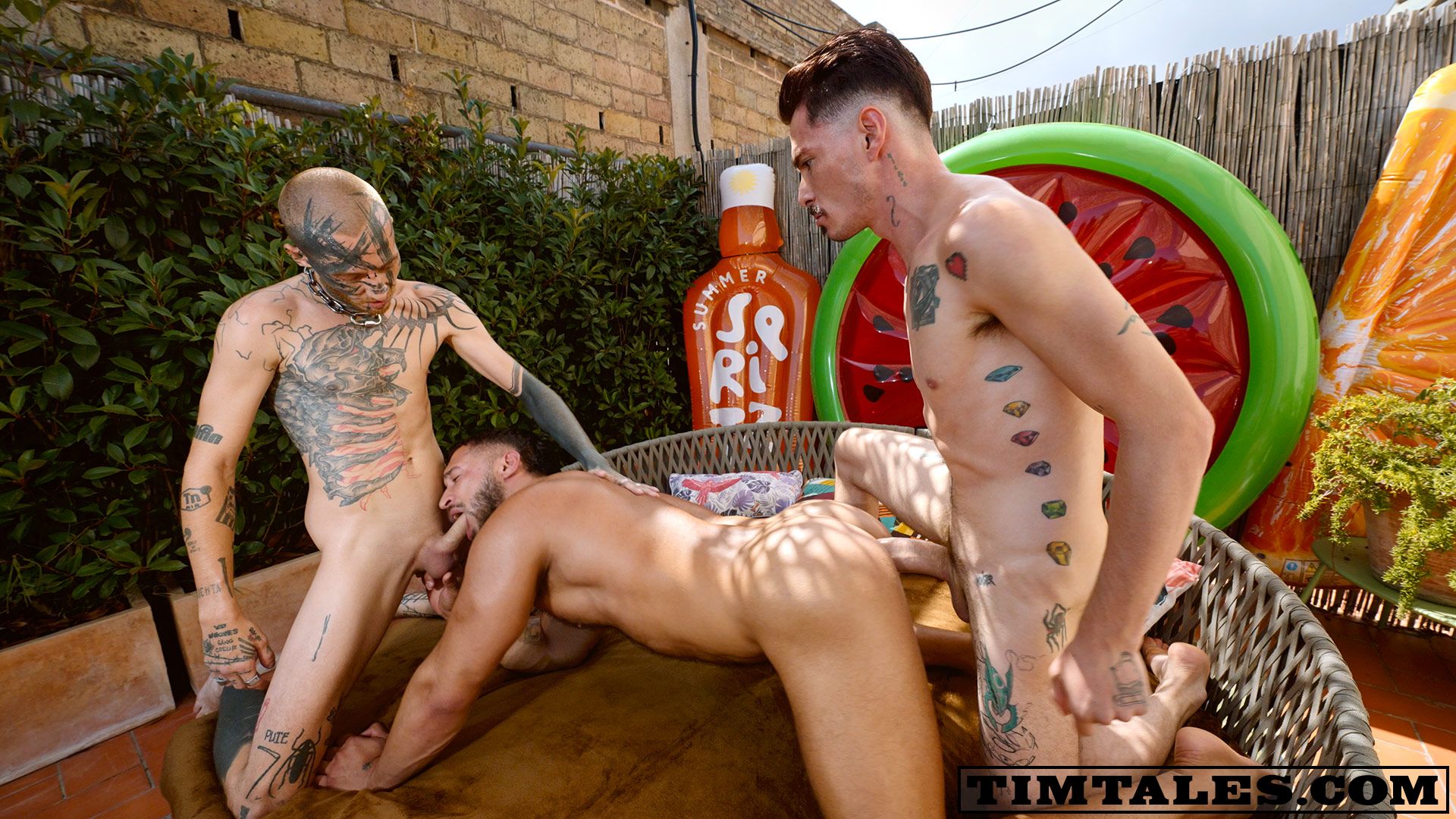 French top Axl Black Organic (is he also non-GMO? I would hope so) has pretty much every inch of his body covered, except for his 9-inch cock, thankfully.
The TT scene description:
Not one but two Ax(x)ls! That's a whole lot of big dicks for Nik Fros. Our sexy muscle bottom gets Axxl'd on our sunny Barcelona terrace. Mexican top Axxl Mart and dominant French top Axl get both their ways with that bottomless hole. Don't miss the full Ax(x)l treatment! Enjoy 😉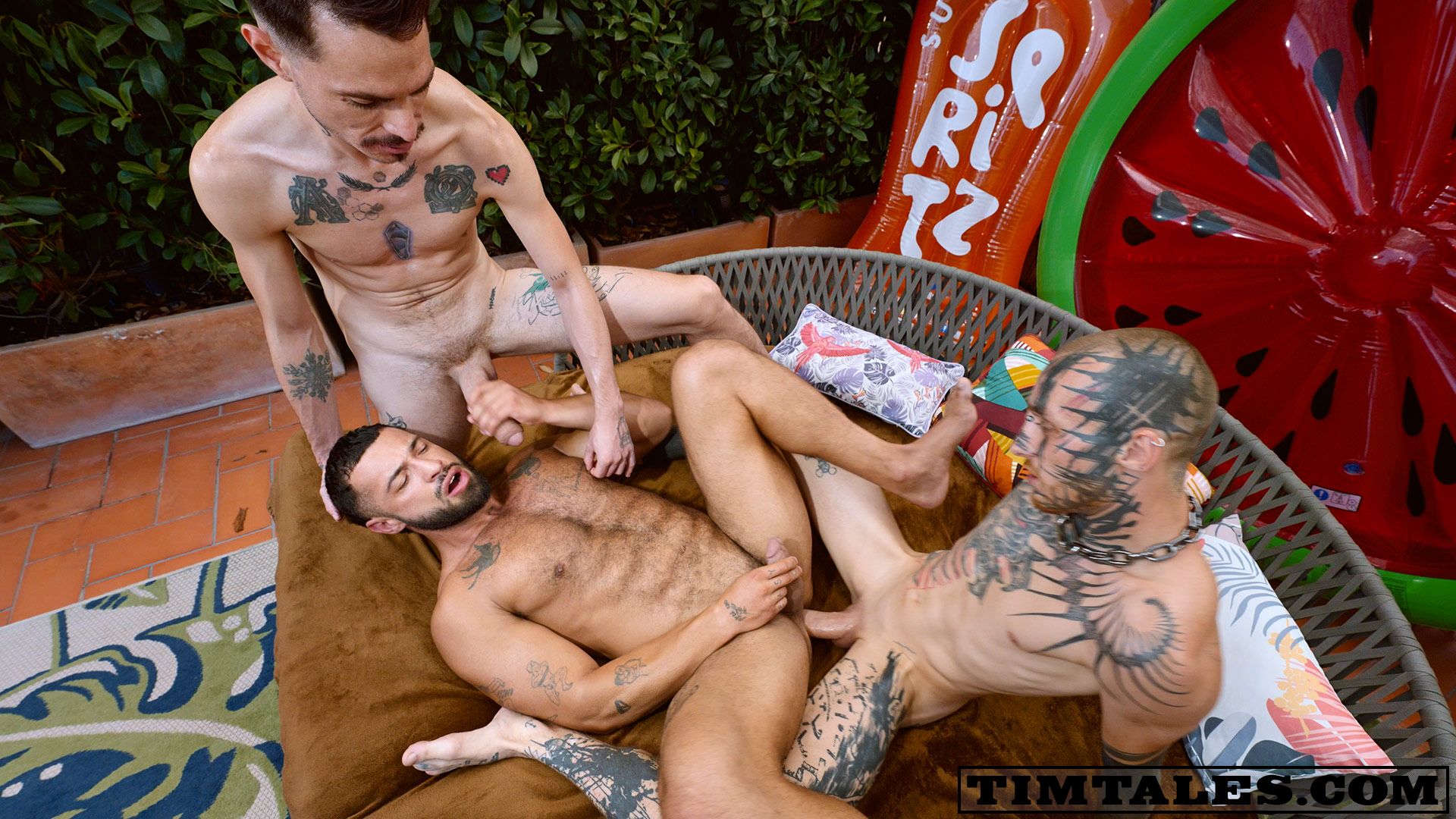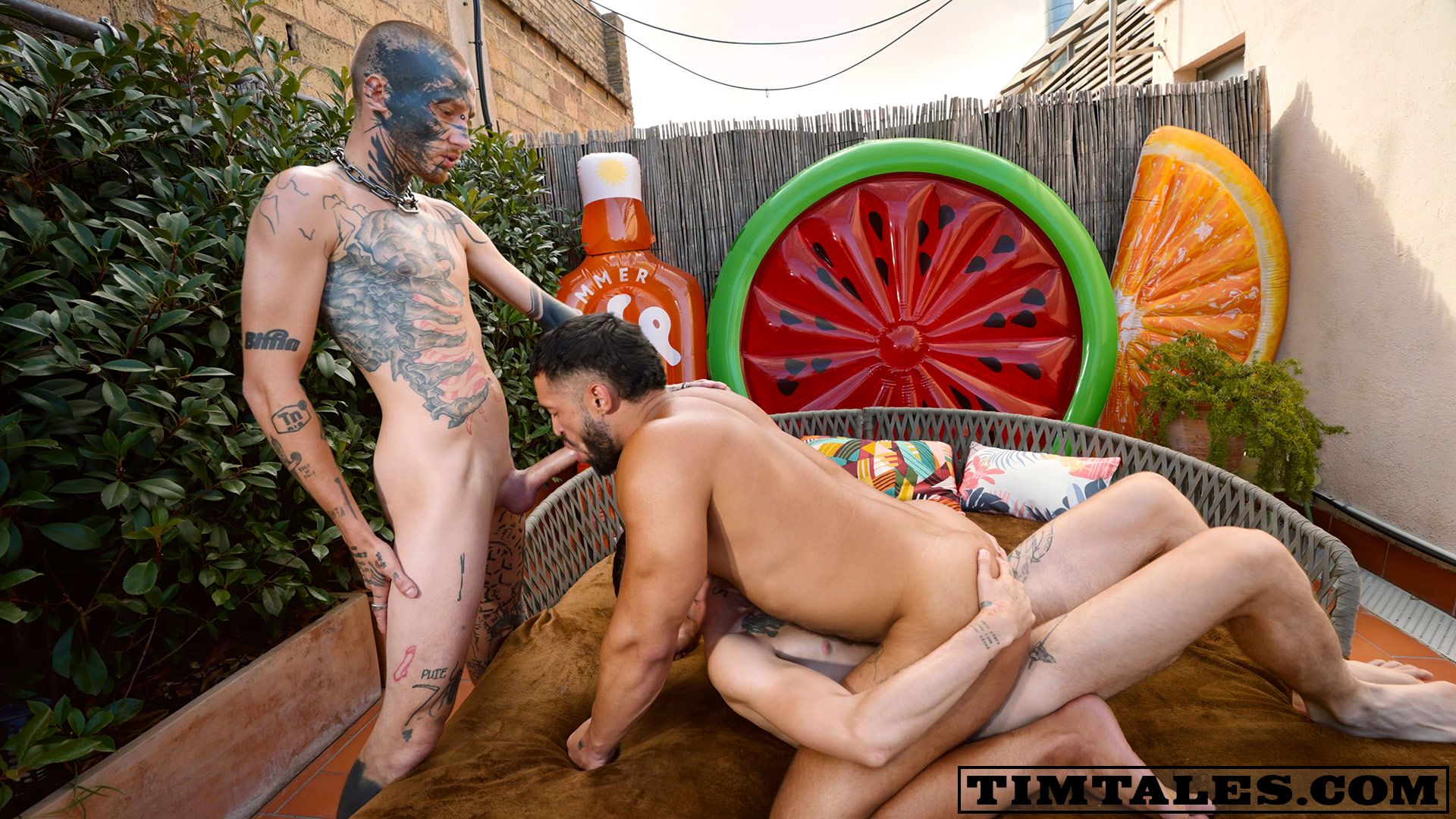 Trailer (watch full scene here):
[
TimTales: Axxl Mart And Axl Black Organic Fuck Nik Fros Bareback
]