[Updated] Now Vadim Black Would Like You To Give Him $11,000
Just yesterday, Vadim Black was fending off an impostor on Twitter.
Today?
Vadim Black would like you to give him $11,000 so he can "launch the next big thing!"
This is the first gay porn star GoFundMe of 2016, and in case you were wondering what your $11,000 is going to pay for, Vadim Black has revealed that he's starting his own gay porn studio. And a clothing line. And a new "private chat for client/model," which any gay porn star can do for free on Flirt4Free or Chaturbate. In short, it's a "huge project."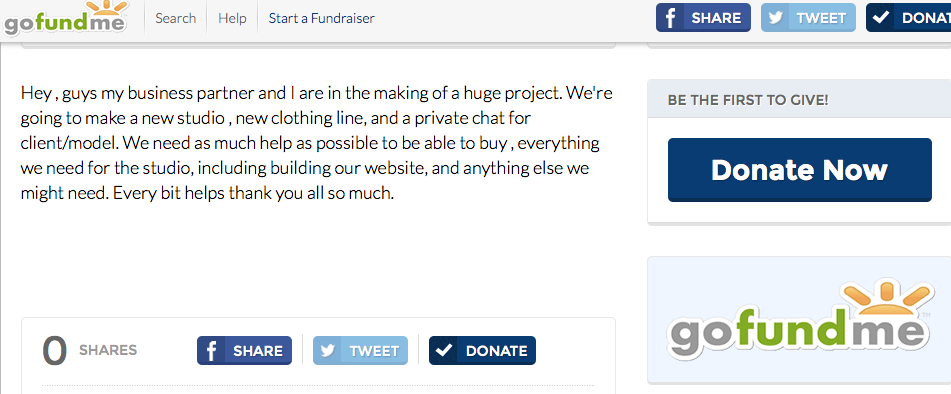 Other than the description above, Vadim Black isn't giving away any specifics. (Last time I checked, most good cameras cost at least $5,000, so it's not clear what kind of studio Vadim Black is planning on launching with just $11,000.)
But, he's serious, and he's looking for serious "enquiries" only. Seriously.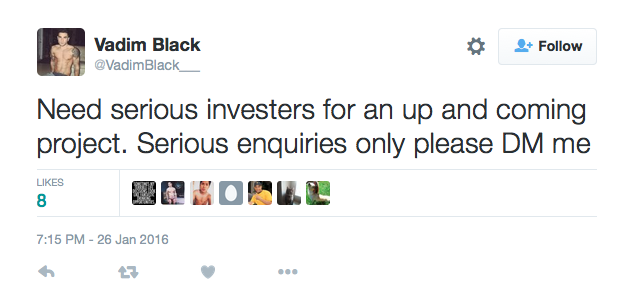 Just trust him. It's going to be…huge.
UPDATE 1/29/16:
Not surprisingly, Vadim Black has pulled down the GoFundMe. In its place, he's launched a Facebook fan page entitled "The Vadim Black Project." Also, he's tweeting that he's selling wallets and cups with his image on them. Act now while supplies last…