***NSFL***: Here's The Video Of Gay Porn Star Chip Tanner Eating His Own Feces
***WARNING: Stop reading right now and do not scroll down any further if you do not want to see former Randy Blue gay porn star Chip Tanner in a video eating his own poop.
***AGAIN: You have been warned.***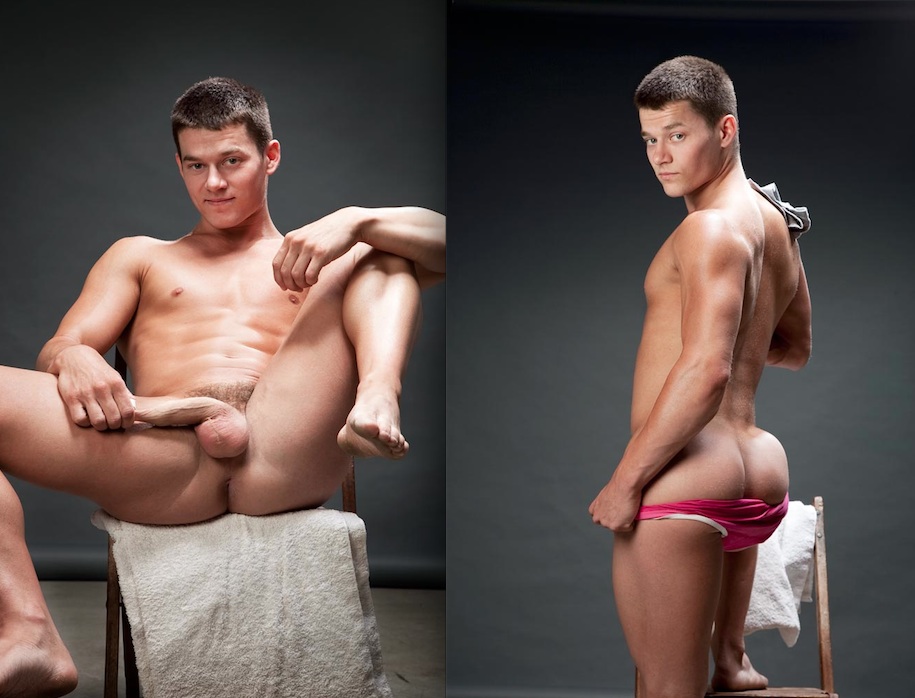 Chip Tanner made a name for himself as a gay porn star thanks to his stunning gymnast physique and expert bottoming skills at Randy Blue, but before he was "Chip," he was underground web sensation Jamie Stroud, whose fabled personal site GloryHood.com was previously only visible to a select few. Yesterday, everything changed as Chip/Jamie unlocked his site, making it accessible to the entire world for the first time. With dozens of essays, comics, and videos exploring topics as varied as religion, gender discrimination, and sexual abuse, there's sure to be something for everyone!
There is, however, one video that up until now was something of an urban legend: The video in which Chip Tanner/Jamie Stroud eats his own poop. It's entitled "Poopies," and for the third time, I must warn you not to scroll down and not to click play on the below video unless you want to see exactly what I've said you will see: Chip Tanner/Jamie Stroud eating a giant log of his own poop.
Really?
Enjoy: