Oliver Marks Shoots An Endless Load While Being Barebacked By Colby Chambers
Oliver Marks' extreme and incomparable beauty is obviously unique, but I've always felt like he slightly resembled a mainstream Hollywood celebrity. Today, I finally figured it out. At 6 feet tall and 185 pounds, Oliver Marks is the love child of early 2000's Leonardo DiCaprio and present day Ansel Elgort, and yet, Oliver is still 10000000 times hotter than both of them combined. See: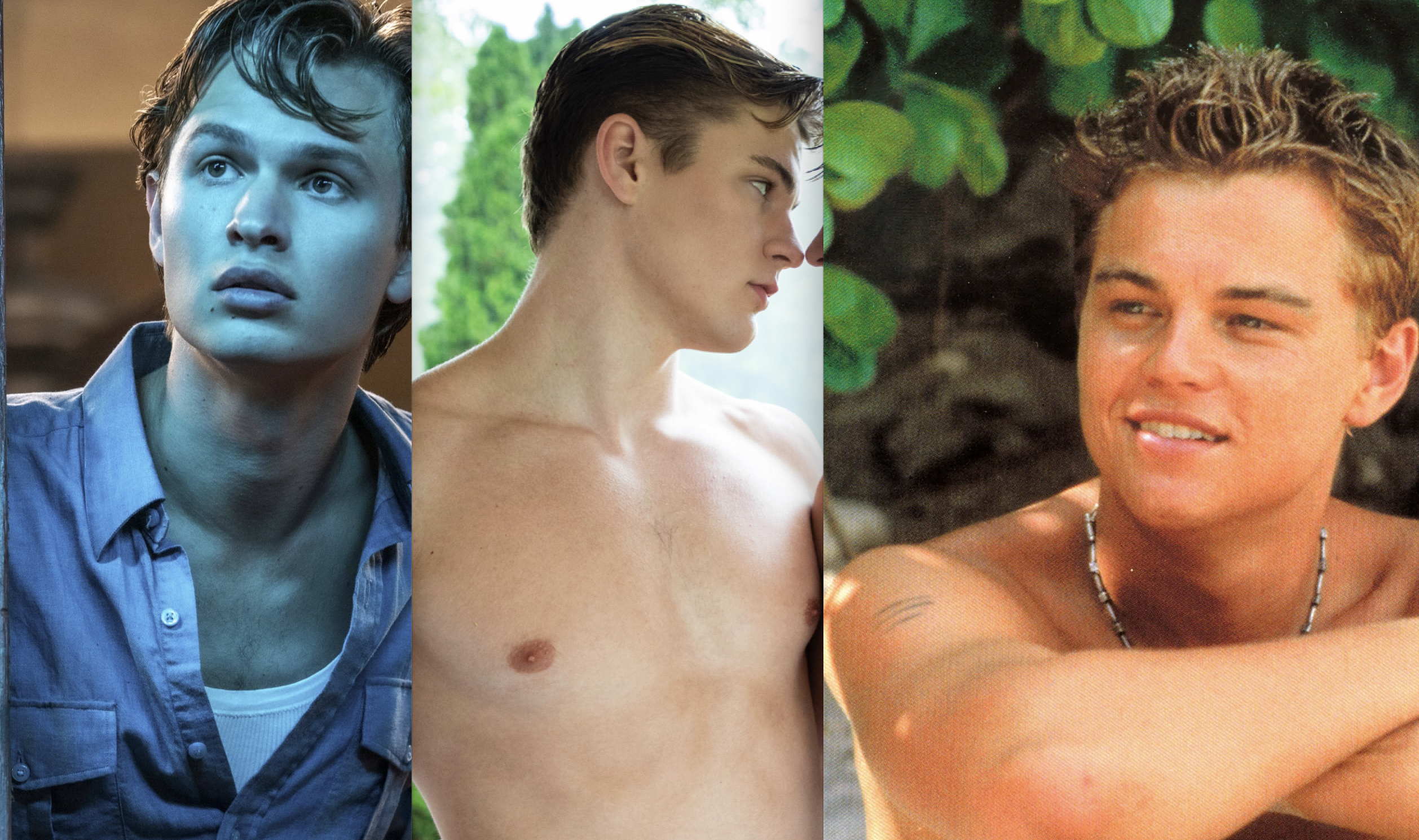 That would be a three-way I'd like to see, but it probably won't be happening anytime soon. Instead, we get to watch something that's almost as good today. It's Oliver's debut on ColbyKnox, and he's being creampied in the rain by Colby Chambers.
The outdoor fuckfest begins with perhaps the simplest yet hottest gay porn visual of the year, as Oliver is staring out into the rain while he's getting his ass eaten. Breathtaking: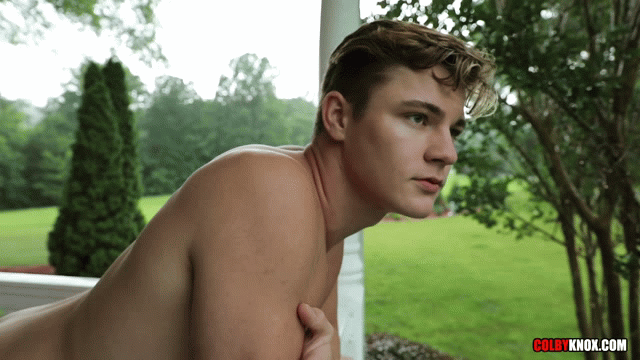 I had a feeling this scene might destroy me when I saw the preview last week, and it turns out, I was right! Check out Oliver's riding session as he bounces and twerks on Colby's cock:
And note the look on Oliver's face when he's on his back and Colby is pounding him balls-deep: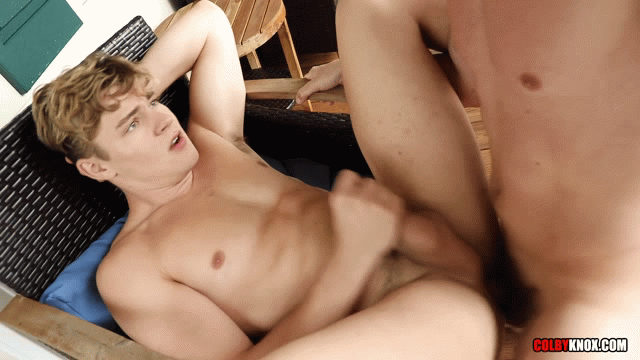 And then, try not to drool when Oliver shoots an endless, incredibly thick load of creamy cum, which was wisely filmed from two angles:
The kiss seals the deal (and Colby creampies Oliver a few seconds later):
There were a ton of beautiful photos from this scene, plus several solo images of Oliver, so here are a bunch of them:
Well, I tried to control myself (just kidding, I absolutely did not), but my obsession with Oliver has only grown exponentially after this video, and I truly have no idea how I'm going to deal with it. I may need help, because he's so hot, he almost feels unreal?! I'm losing it…
Trailer (watch full scene here):
[
ColbyKnox: Colby Chambers Fucks Oliver Marks Bareback
]