WATCH: BelAmi's Dylan Maguire Eats Peter Annaud's Cum Out Of Jeroen Mondrian's Ass
I always knew Dylan Maguire was a voracious, raunchy, and cum-hungry bottom, but I don't think I've ever seen him do this before. In the latest three-way from BelAmi, Peter Annaud fucks Jeroen Mondrian bareback and cums all over his hole, while Dylan Maguire (who, moments earlier, had a massive load fucked out of him by Peter, as seen above) watches and cheers the duo on, slurping up some of the load straight from the tap: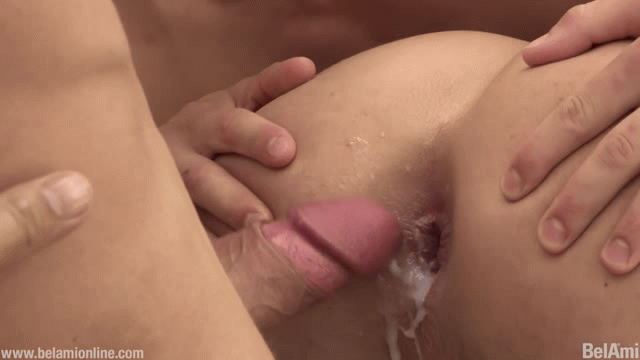 Never content as a mere bystander, Dylan then proceeds to eat up all the cum that Peter shot onto Jeroen's hole. Bon appétit!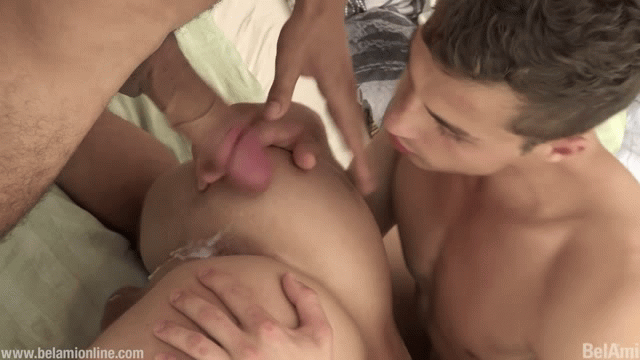 It's one thing to eat your own cum out of someone's hole, but what about eating someone else's cum…out of someone else's hole? Honestly, do we even deserve Dylan Maguire?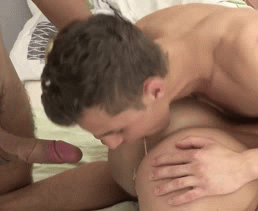 Photos of Peter, Dylan, and Jeroen's fuckfest, with the trailer down below: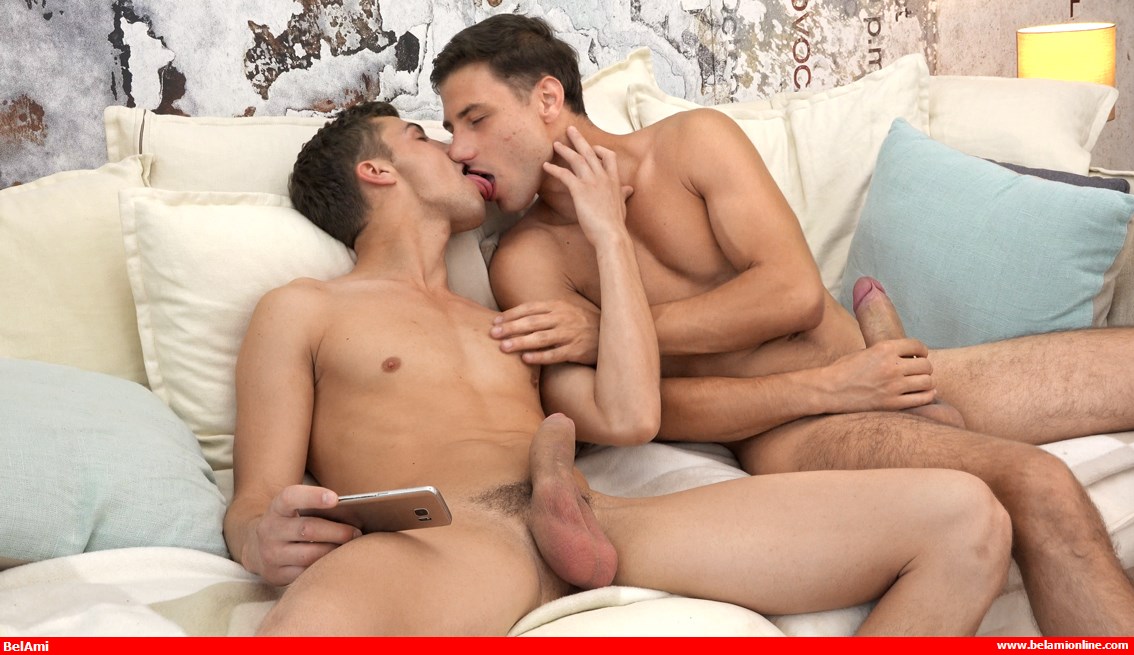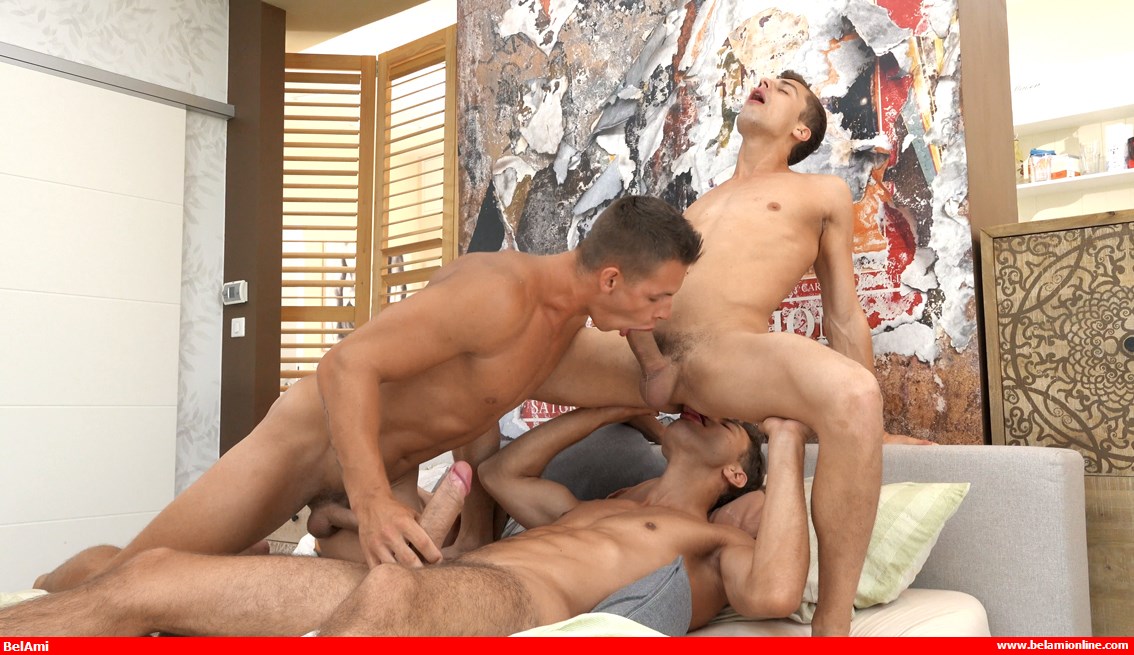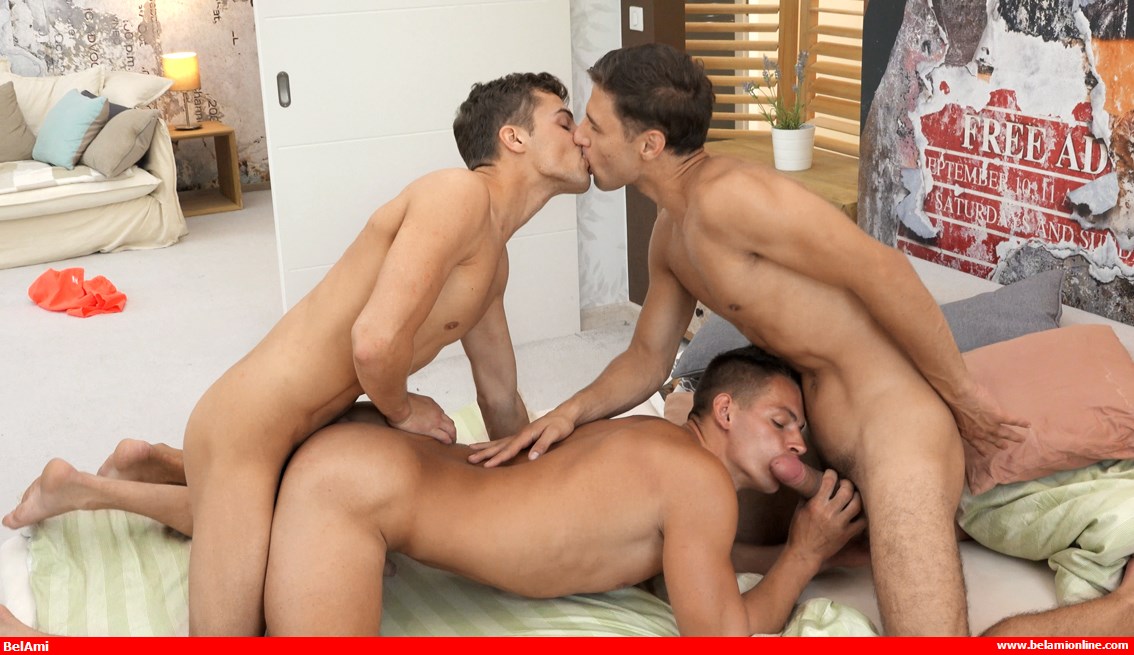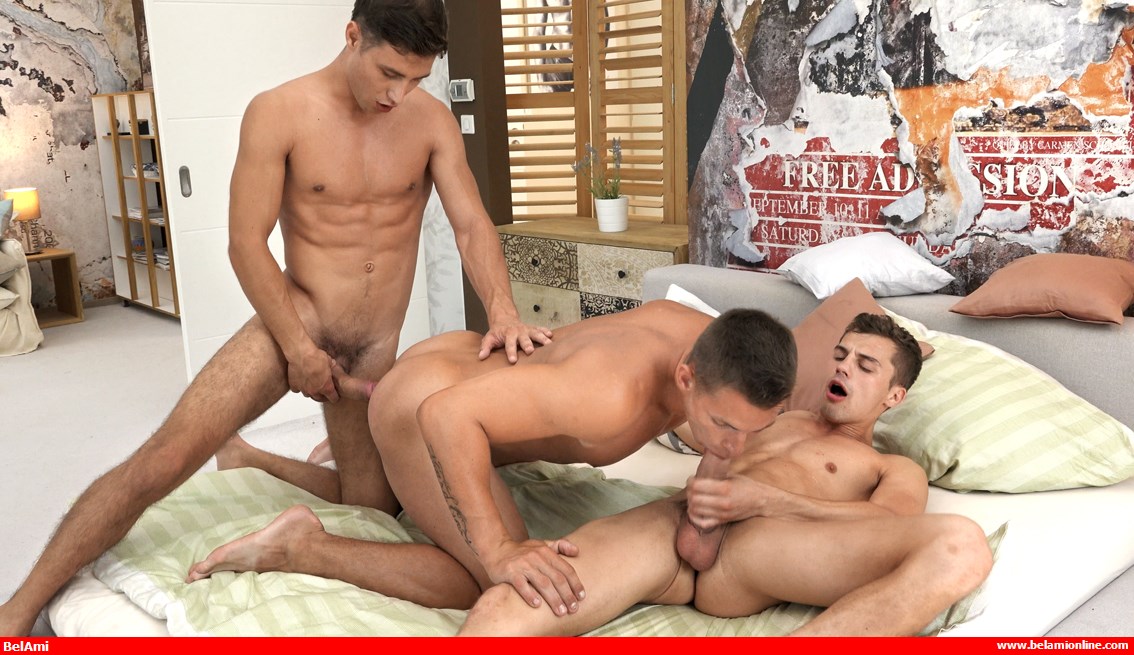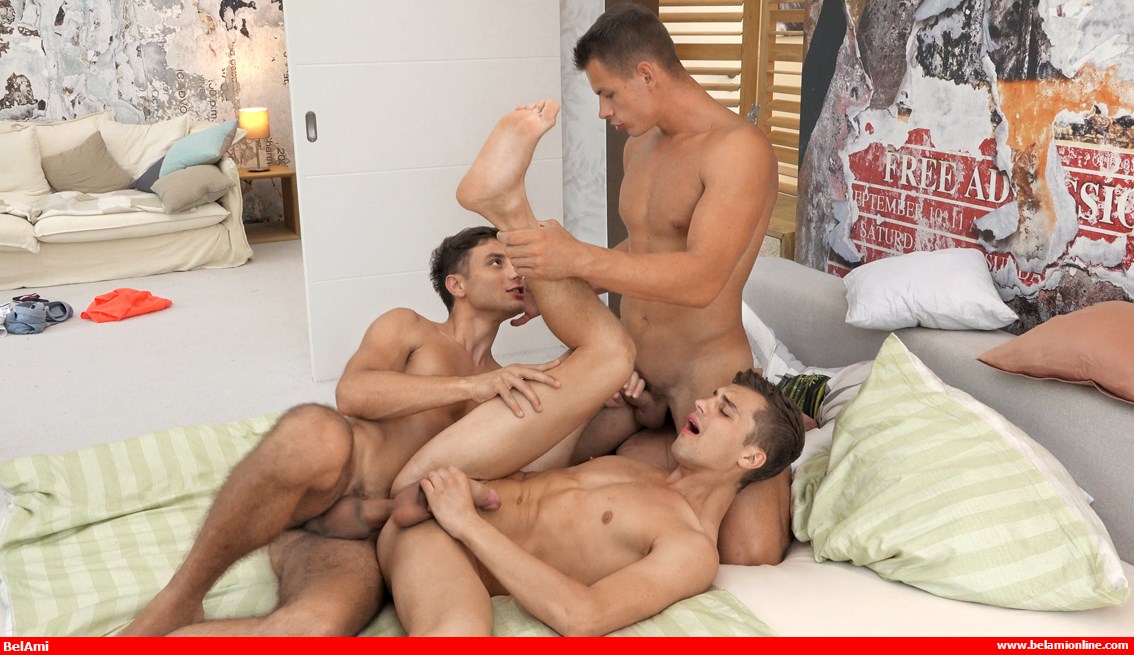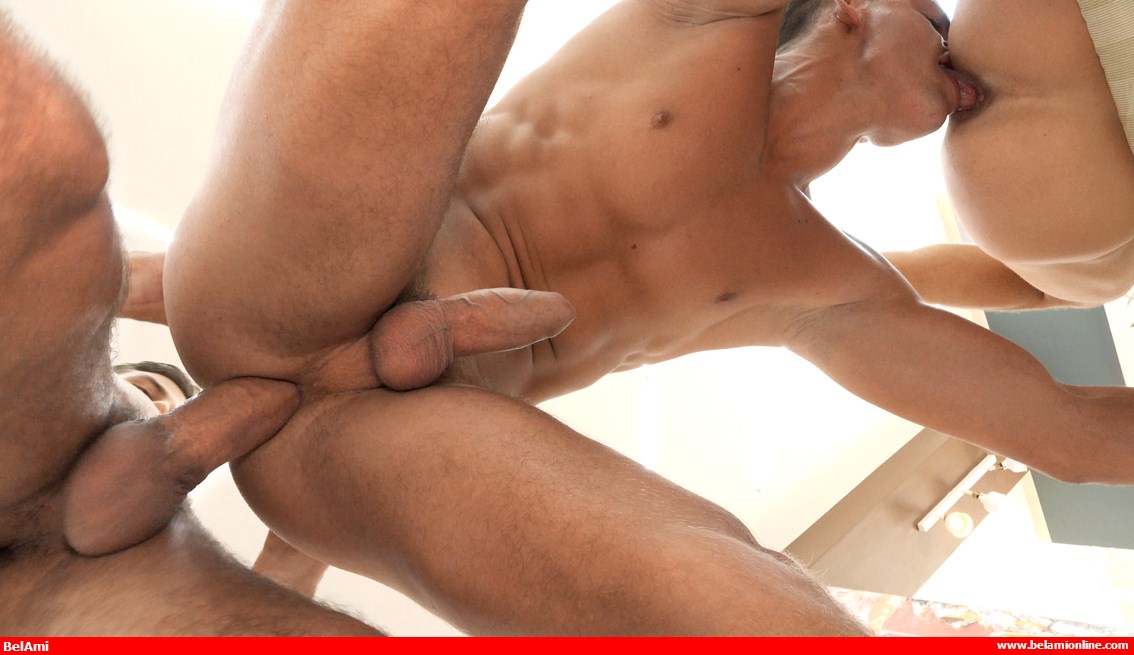 Trailer (watch full scene here):
[
BelAmi: Peter Annaud, Dylan Maguire, And Jeroen Mondrian's Bareback Threesome
]