WATCH: Pierce Paris Puts His Own Balls Inside His Ass While Being Fucked Bareback By Damien Stone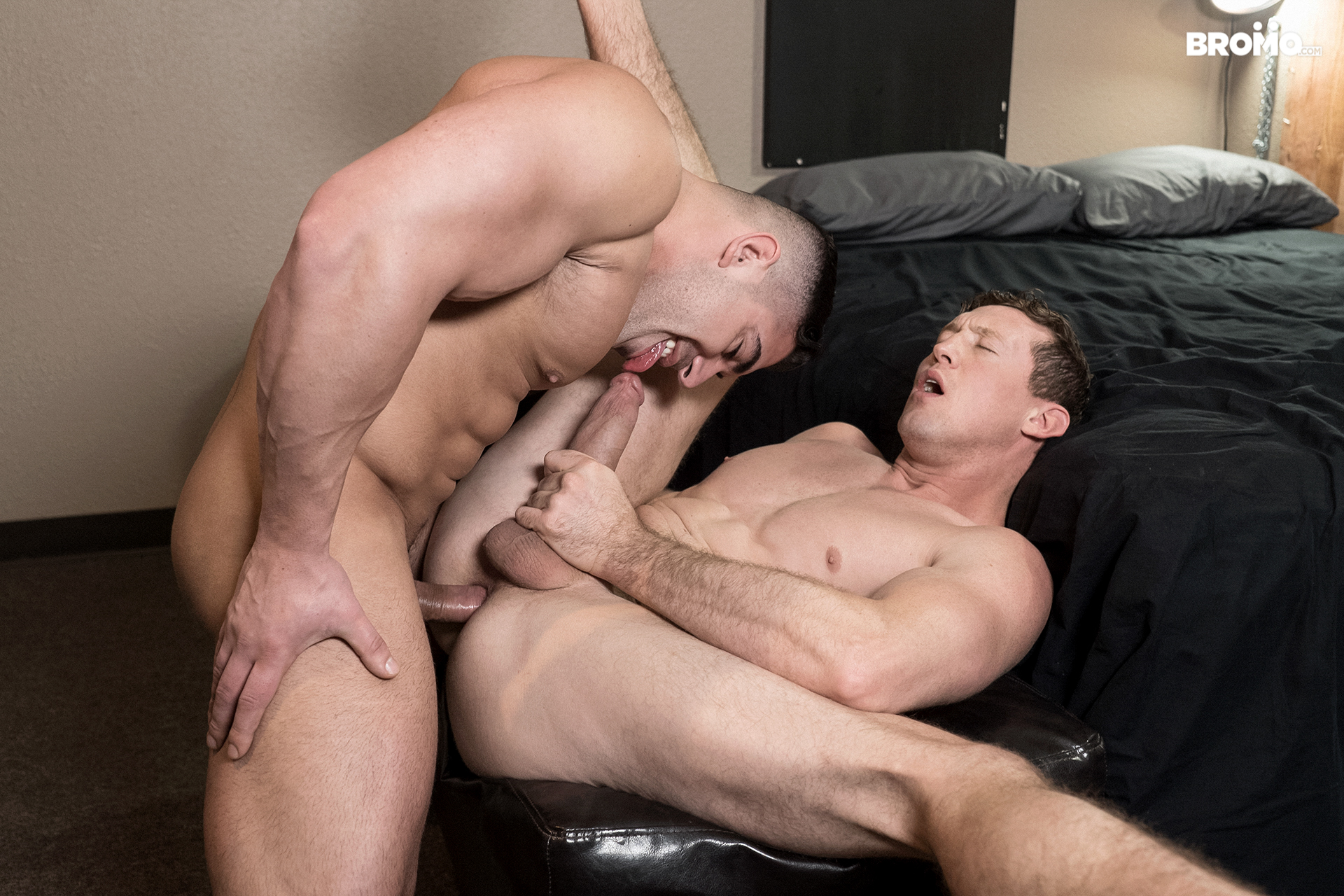 Even if you're not a fan of kink/fetish porn, Bromo's "Electric Sex" series has been surprisingly great, with Rikk York, Jay Austin, and Damien Stone turning in nice work in the first couple episodes. Today, bareback muscle top Damien Stone is back again, and this time he gets to fuck hunky vers star Pierce Paris.
There's not much in terms of electric sex toys in this scene, but there is something shocking that happens towards the end of the fuckfest, and it's a clear reminder that Pierce Paris is one of the very best performers working today.
After already riding Damien's cock and being fucked in multiple positions, Pierce decides to spice things up…by inserting both of his own balls into his own ass! What the…
Is this what drag queens have to do?
As if this couldn't get any more insane, once Pierce's balls are securely placed inside of his own ass, Damien proceeds to put his dick inside of Pierce's ass, too, and he starts thrusting away! Damien goes balls-deep (in more ways than one?!) into Pierce, and this might be the hottest thing I have ever seen in my life?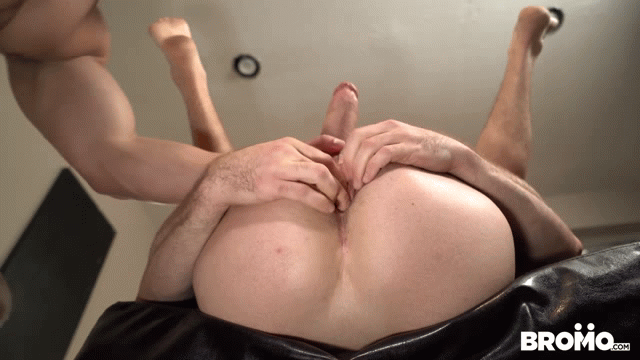 Note that this is not just a stunt they try and do for a few seconds, as Damien fucks Pierce's balls even deeper into Pierce's ass for several minutes, and you can even see Pierce's balls pop out once Damien finally slides his cock out. One big dick, two big balls…the more the merrier!
Wait…could this be considered a DP? Or, maybe a TP? Clip:
Even after Damien's cock and Pierce's balls pop out the first time, Pierce puts them back inside and Damien goes on to fuck him so more, and I think it must've felt really good for both of them? Here's the trailer for what is obviously this weekend's must-watch scene (watch full scene here):
[
Bromo: Damien Stone Fucks Pierce Paris Bareback
]