Pierre Cezanne And Eluan Jeunet Take Turns Being Spit-Roasted Raw With Male Model Hoyt Kogan In Two-Part Cum-Drenched Three-Way
As we get closer to the end of the year, gay porn studios will be releasing their best scenes of 2023, and that's certainly the case this weekend at BelAmi, who've just released a two-part bareback three-way starring their hottest models: Eluan Jeunet, Hoyt Kogan, and Pierre Cezanne.
In part one, lucky Pierre Cezanne is tag-teamed and spit-roasted raw by big-dicked Eluan Jeunet and male model Hoyt Kogan, who shoot cum in Pierre's mouth and ass, respectively:
And in part two, it's Eluan Jeunet's turn to be tag-teamed, with Pierre and Hoyt taking turns on his ass: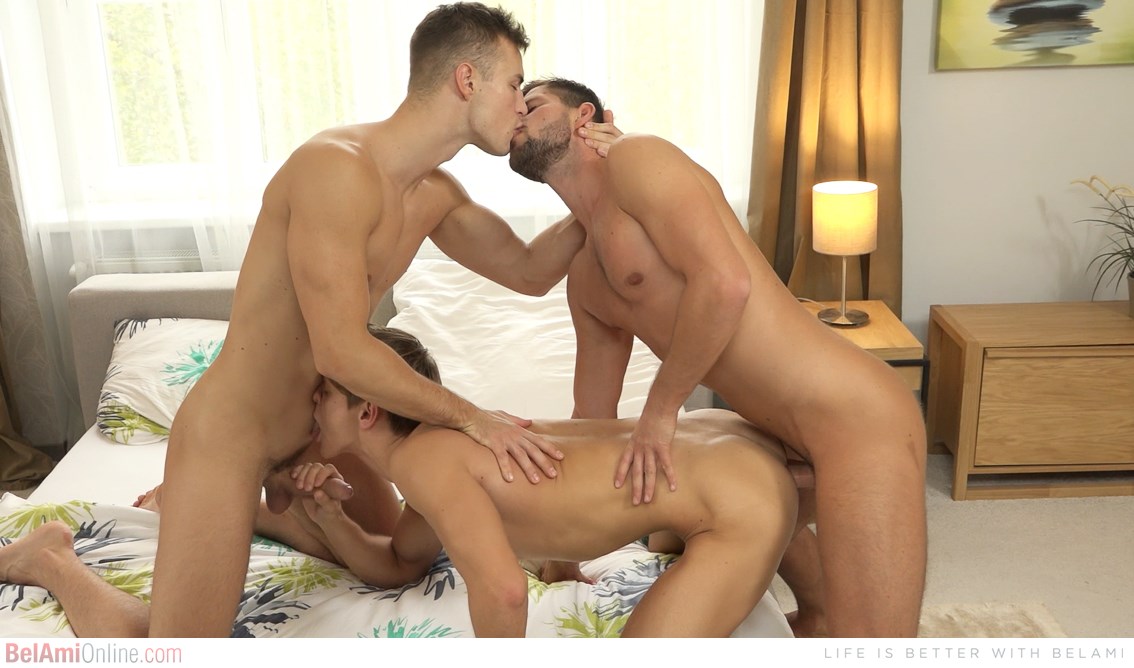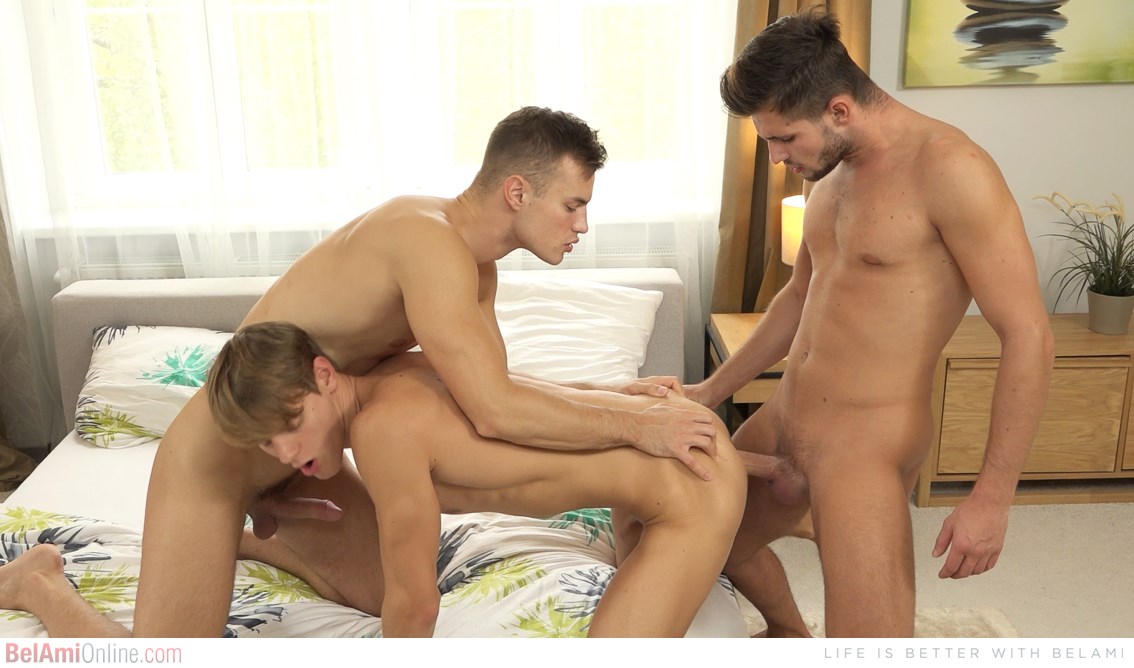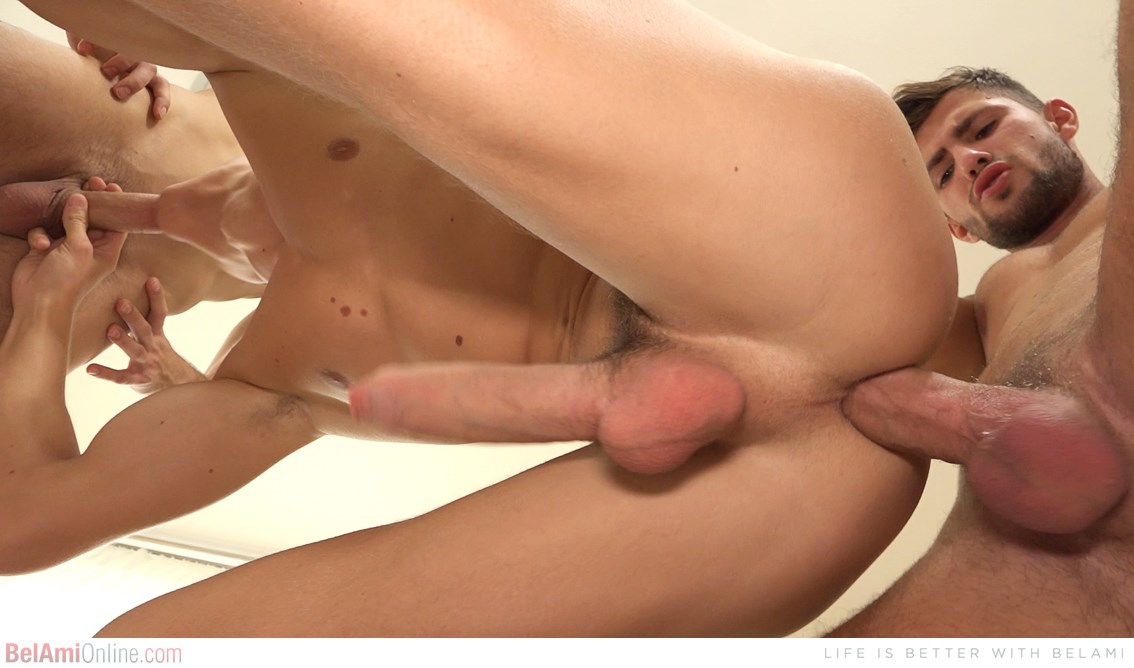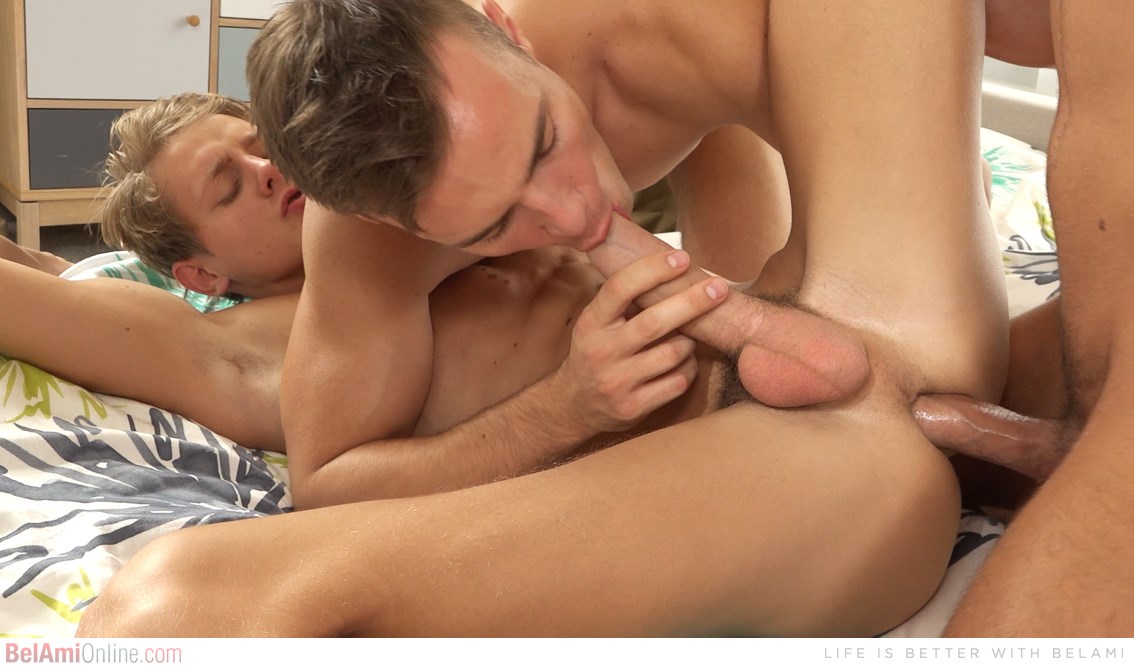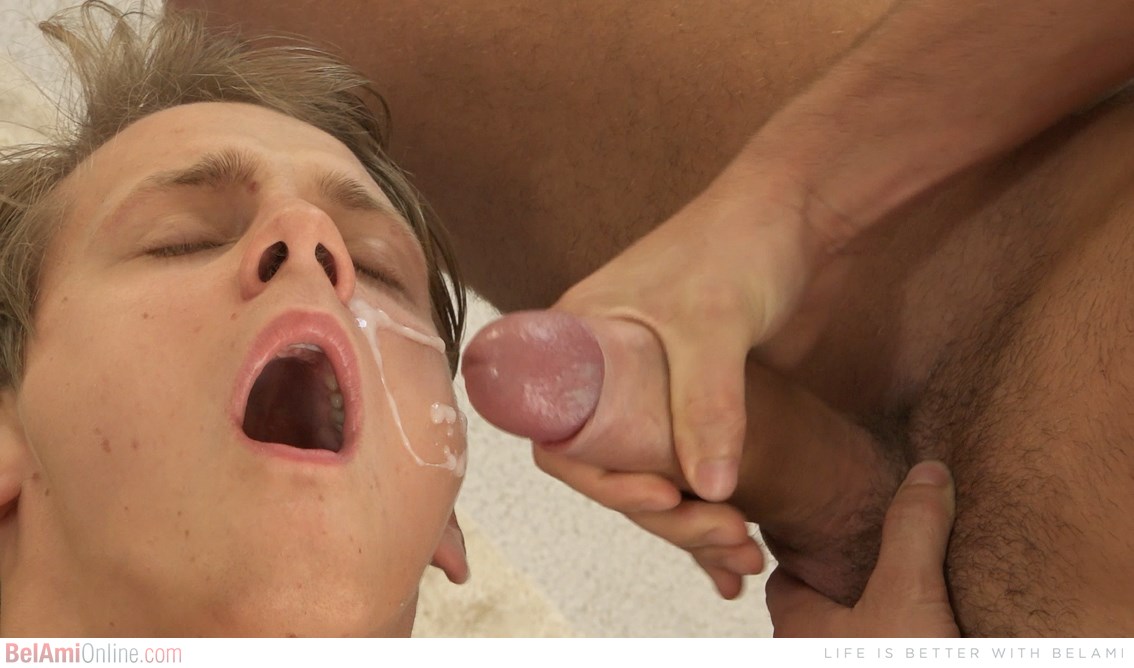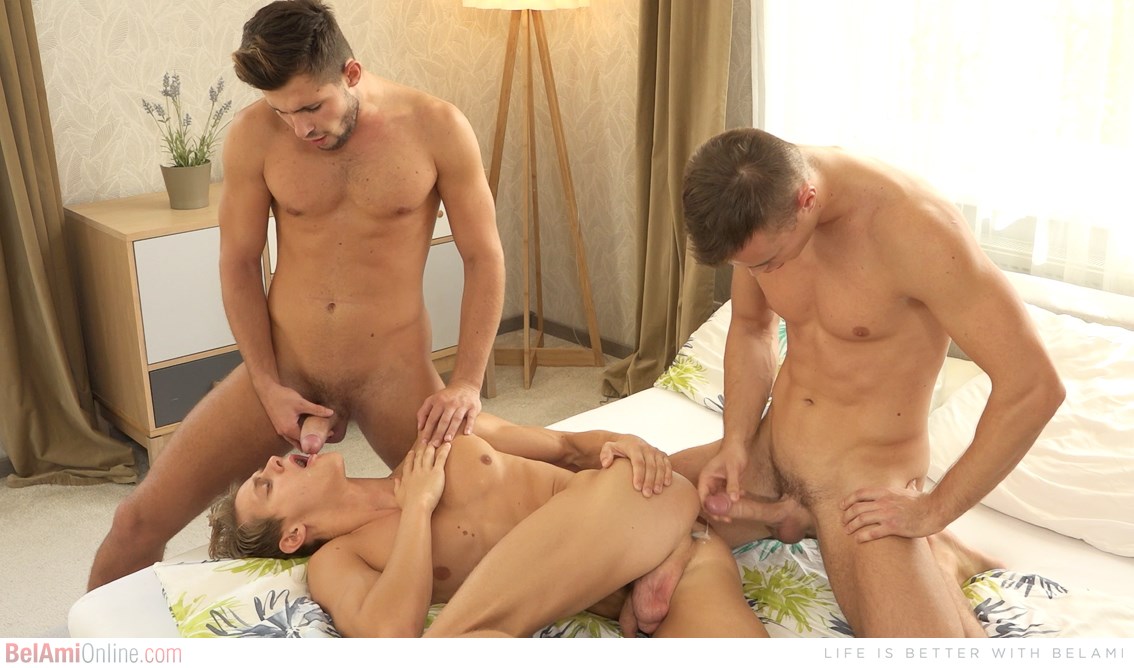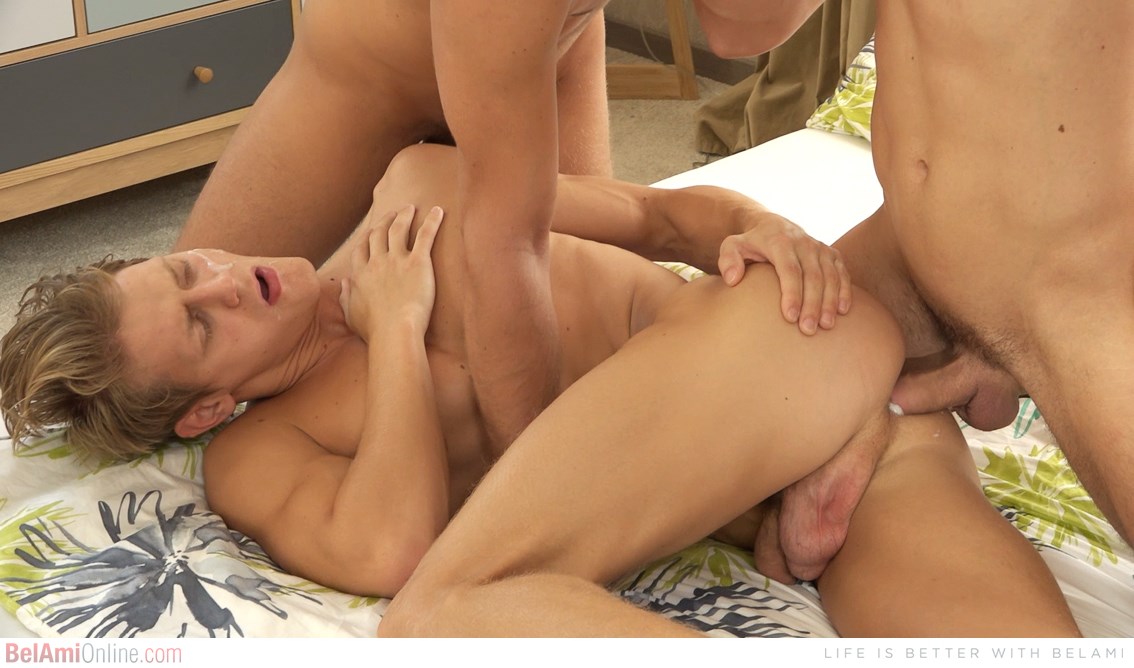 I think I prefer the fucking in part two, as it's hot to see the rock-hard and hung Eluan being pounded, and I love gorgeous Pierre as a top. And while all the cum shots are great, the cum shots in part one are a little bit better, with Hoyt blasting his load into Pierre's ass and Eluan giving Pierre a facial. Maybe I'm just more obsessed with Pierre and like seeing him drenched in cum on both ends:
A reminder that BelAmi's Black Friday/holiday sale has begun, and memberships are 72% off when you use any of links in this article.
Trailer for part one (watch full scene here):
[
BelAmi: Eluan Jeunet And Hoyt Kogan Fuck Pierre Cezanne Bareback
]
Trailer for part two (watch full scene here):
[
BelAmi: Pierre Cezanne And Hoyt Kogan Fuck Eluan Jeunet Bareback
]