WATCH: Pip Caulfield Takes A Creampie And A Facial Simultaneously
Pip Caulfield has always loved cum, so today is a good day for the European powerbottom, as he's enjoying one load up his ass and one load in his mouth. Pip's tops are cumming almost simultaneously, with Kieran Benning busting in Pip's butt and Jason Bacall shooting all over Pip's sweet face a couple seconds later.
After Kieran and Jason are done unloading, Pip is drenched in cum.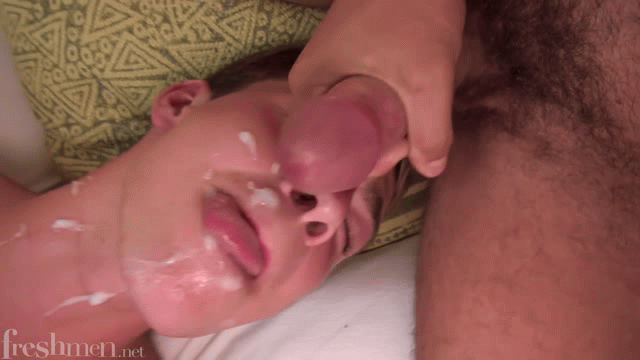 Note that some of that cum is Pip's, so he's covered in three loads total.
More from today's new Freshmen threesome:
Trailer (watch full scene here):
[
Freshmen: Jason Bacall And Kieran Benning Fuck Pip Caulfield Bareback
]