Quick Poll: Does Gay Porn Star Andrea Suarez Have Butt Implants?
Screencaps from Sebastian Kross and Andrea Suarez's Falcon scene released today, as sent in by tipster "Alex":
Move over Rafael Alencar!
Is this what Andrea Suarez's natural butt cheeks look like, or does he have butt cheek implants? Don't forget to vote in the poll below.
Real or fake? You decide.
Note than in the Photoshopped studio stills, Andrea Suarez's ass looks like this:
But in the un-Photoshopped screencaps from the video, Andrea Suarez's ass looks like this:
Studio still:
Video screencap:
Video screencap (on the left) vs. studio still (on the right):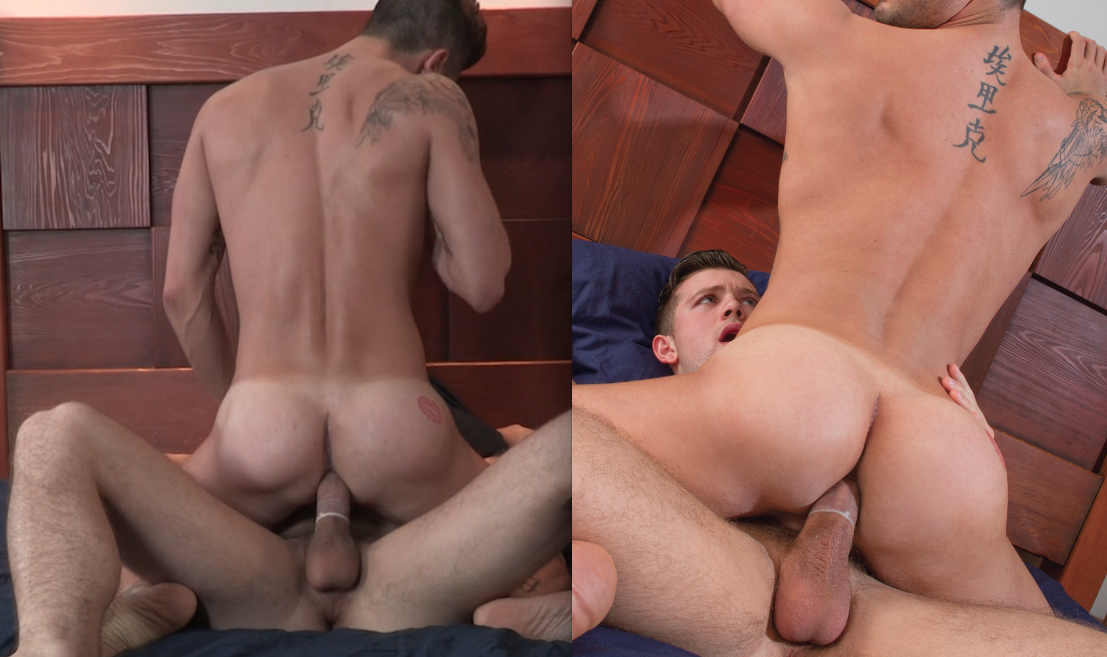 The Falcon photo editor is literally the most hardworking photo editor in the history of photography.
Trailer (watch full scene here):
[
Falcon: Sebastian Kross Fucks Andrea Suarez
]