Quick Reminder: You Aren't Allowed To Leave Comments About Gay Porn Stars' Private Lives On This Website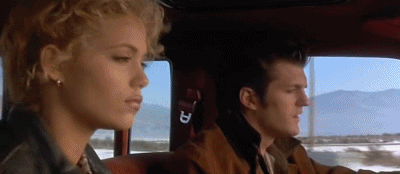 I left the below comment in response to other comments being posted on the Curtis post from earlier today, and I'm re-posting it (slightly edited) here so it can be easily referenced in the future. If you have any questions as to why you're not allowed to discuss gay porn stars' private/personal lives on this website, this should clear up any confusion.
***
I get that some of you get a kick out of mentioning Curtis' alleged personal Facebook page (because some creeper was able to figure out his real name) every time he's in a new scene, but at what point does it get old to keep bringing it up and saying the same things? Yes, the page features conservative memes and far right-wing opinions, and yes, it appears that he's married to a woman (as are dozens of gay porn stars). But, this is all stuff on a personal FB page that–I'm presuming–he doesn't know is being viewed by his "fans" (if that's what they're even called). Furthermore, Curtis' alleged views are being speculated about in the comments sections of blogs because someone figured out his name and found what appears to be his personal Facebook page, but no one can be certain of who has access to that page and who is posting/sharing to it. For all anyone knows, it might not even be his page. Until or unless Curtis decides to promote himself and his opinions publicly (like, for example, Paul Canon or JD Phoenix), nothing he says is of interest here.