Sean Cody's Donny Measures His Dick, Then Cums In Curtis' Butt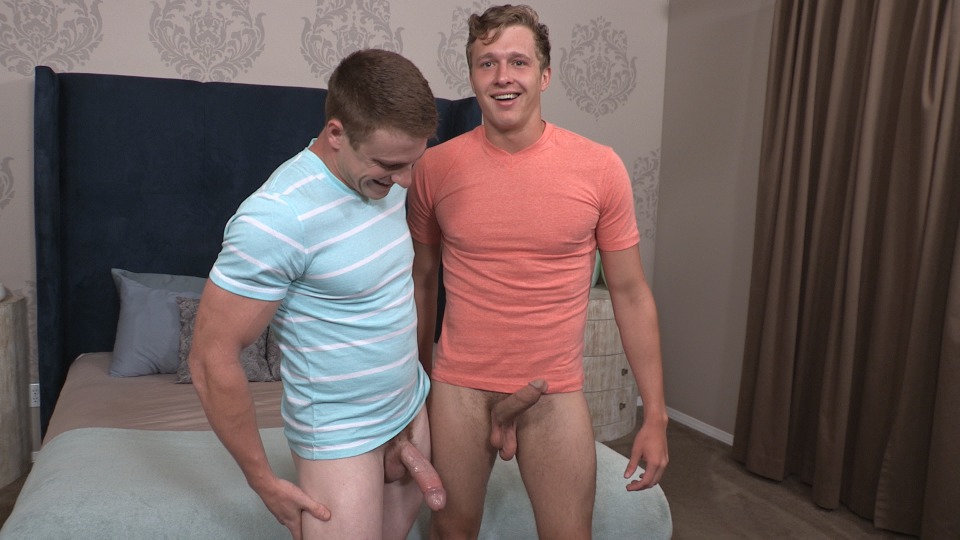 After his surprising debut, I was hoping we'd see more of big-dicked Donny, and less than two weeks later, he's back. The powerbottom who gets to do the honors and take Donny's long cock this time around? Curtis, of course.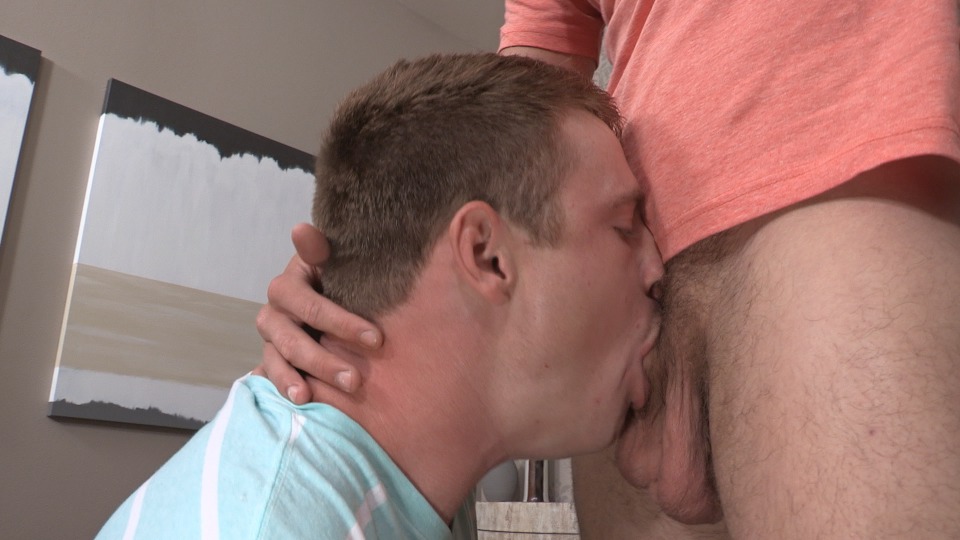 This is Curtis' 31st scene (extending his lead over Jarek even more), cementing his status as the most prolific Sean Cody model of all time.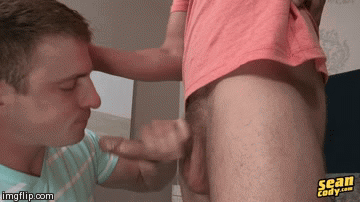 And it wouldn't be a Curtis scene without one of his legendary blowjobs. As usual, his deep-throating skills have to be seen to be believed.
Donny fucks two separate loads out of Curtis, and Donny cums inside Curtis' butt twice.
My only complaint about this scene is how quiet Donny is. He barely makes a peep while he's fucking, and he only sort of lightly grunts both times he creampies Curtis. Also, there was this nervous glance at the cameraman. Relax, Donny!
Luckily, big Donny really loosens up in the BTS portion of this scene. Donny happily measures his penis for the crew, and he gets really cocky (pun definitely intended) when it's revealed that he's packing almost 8.5 inches of cock.
Jesus fucking Christ:
Trailer (watch full scene here):
[
Sean Cody: Donny Fucks Curtis Bareback
]