What The Hell Is Going On With Rafael Alencar's Butt?
The greatest mystery in gay porn is whether or not Rafael Alencar has butt implants. In every interview where he's been asked the question, Rafael Alencar has always denied having butt implants. Do you believe him?
After seeing his latest work in Men.com's "Godfather" series, I don't know what to believe.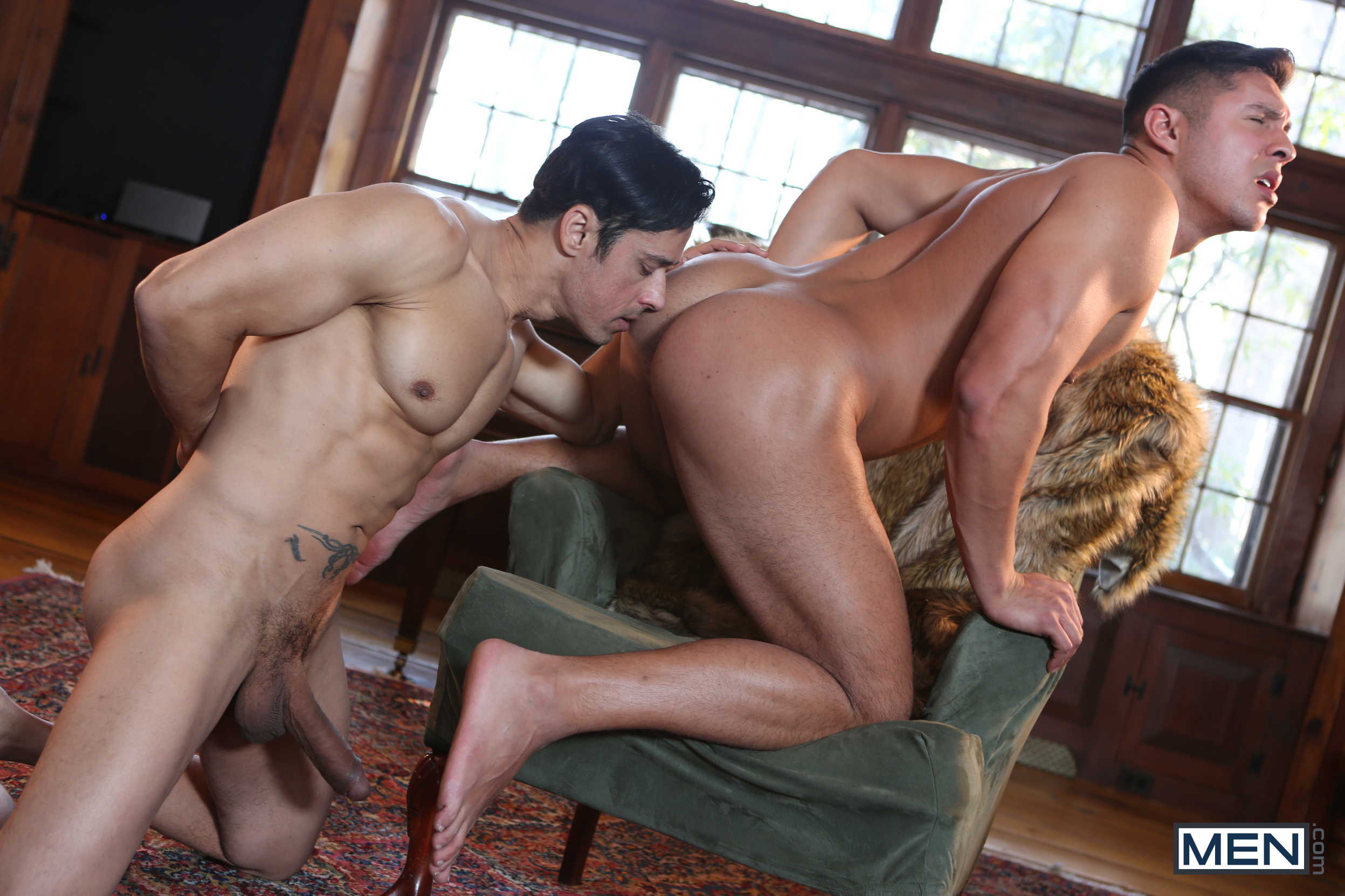 Perhaps not coincidentally, there isn't a single photo featuring a full, rear view of Rafael Alencar's butt in the photo set from this scene, as every photo of his butt is taken from the side.
Were they afraid that by showing Rafael's behind from behind, it would make his (potentially sagging?) butt implants appear too obvious?
The same thing happened during Rafael's last two scenes with CockyBoys: Not a single photograph featuring a rear view of Rafael's rear.
Only side views!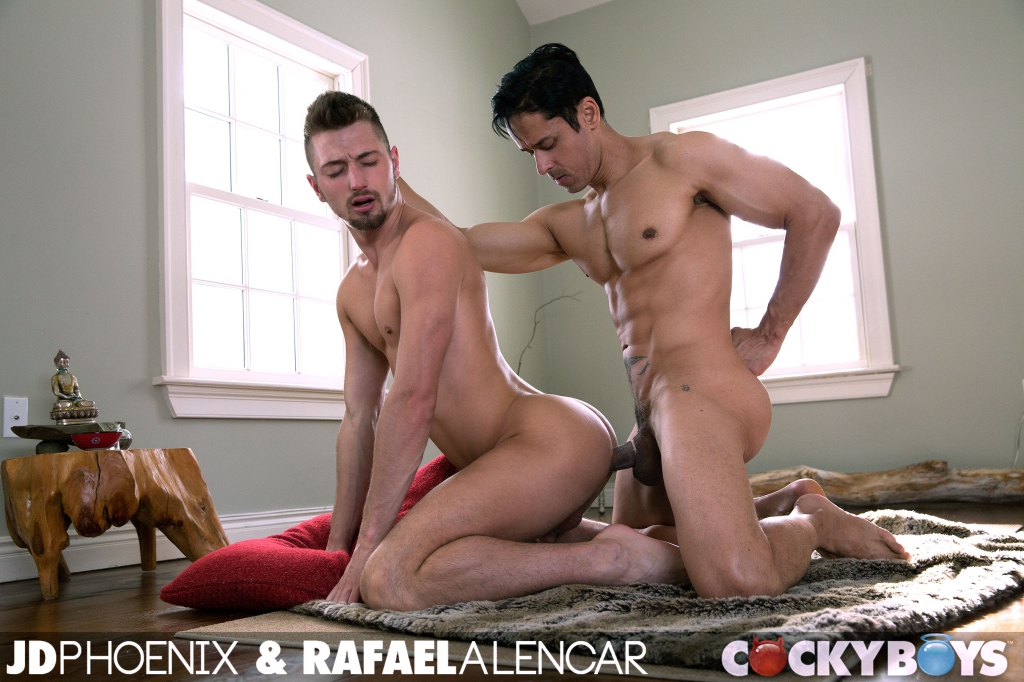 If Rafael Alencar has butt implants, have they become too obvious to photograph? The last time I saw a clear, full picture of Rafael Alencar's butt was almost one year ago, in NakedSword's The Pack.
In case you're wondering if Rafael Alencar's butt shows up in the actual video from today's scene with Seth Santoro, it doesn't. I just watched the full clip, and despite their fucking in multiple positions, Rafael is never once filmed from behind (which would have provided a great rear view of his butt as his humongous cock slid in and out of Santoro).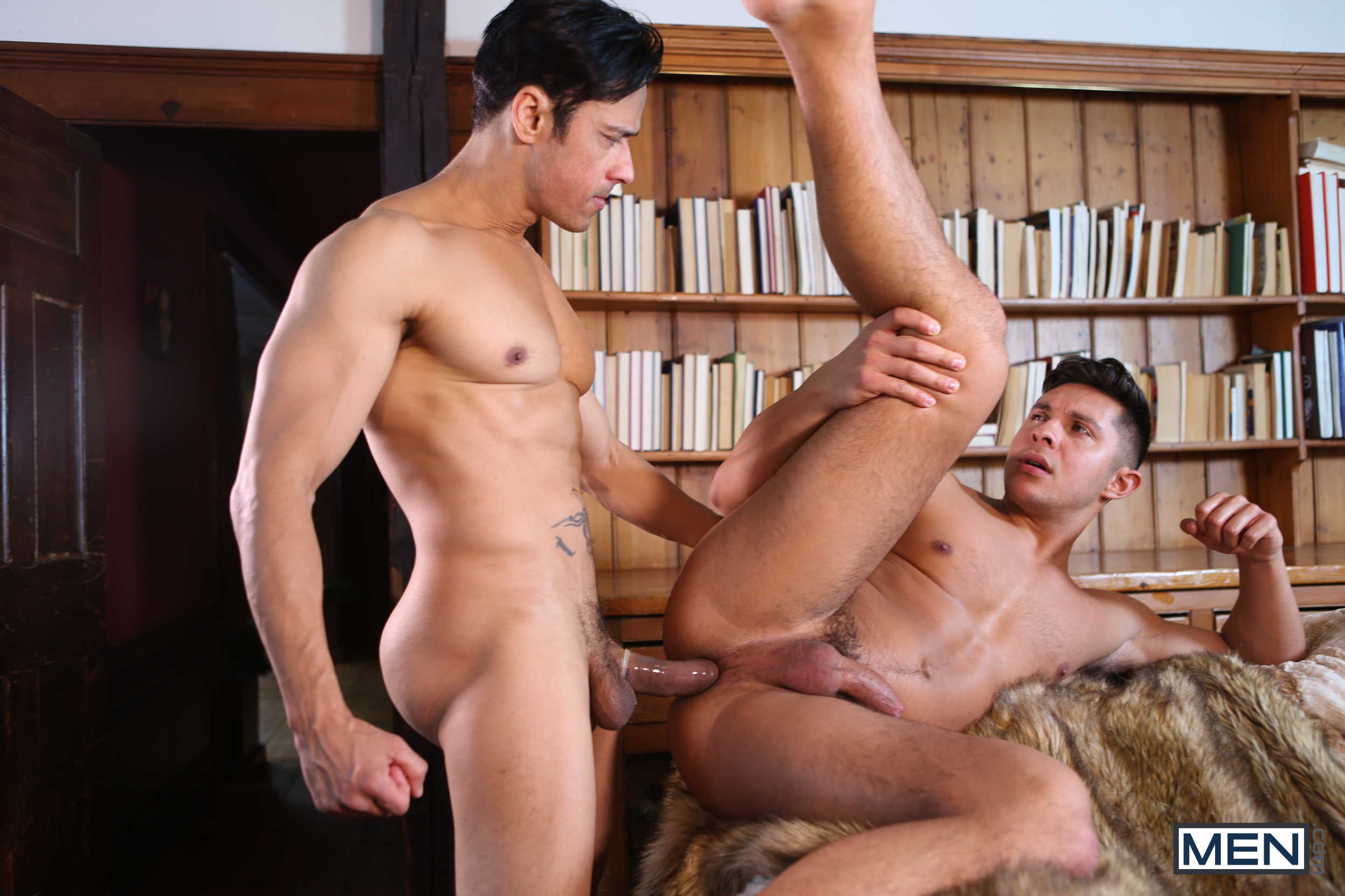 Does Rafael Alencar have butt implants, and if so, do they need to be replaced?
Is Rafael Alencar's butt simply too big to photograph and/or record?
What the hell is going on with Rafael Alencar's butt?
Trailer in which you do not see Rafael Alencar's butt (watch full scene here):
[
Men.com: Rafael Alencar Fucks Seth Santoro
]
AND:
If you do watch this video, be sure to watch till the end when Rafael Alencar delivers one of 2015's very best cum shots all over Seth Santoro's face and into his mouth:
[Men.com: Rafael Alencar Fucks Seth Santoro]