Sneak Peek: Here Are 6 Scenes From Raging Stallion's "Hot, Raw, And Ready," Starring Ricky Larkin, Zario Travezz, Pierce Paris, Logan Stevens, And More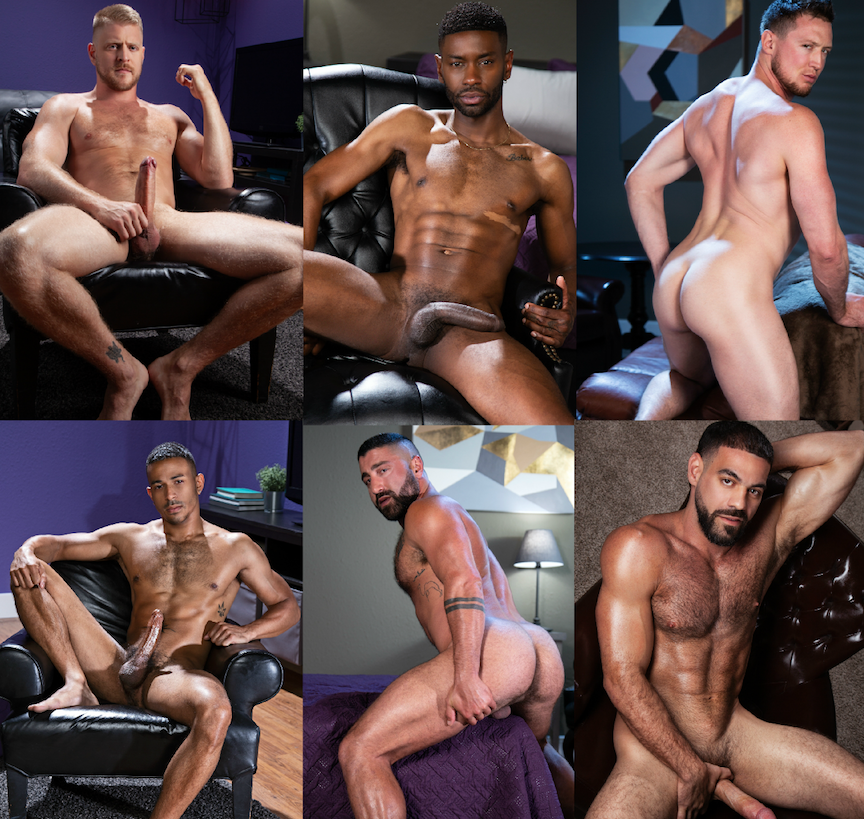 Raging Stallion's latest all-bareback series, "Hot, Raw, And Ready," will be released throughout the month of July, and the studio has just sent out previews for all six of its scenes. I normally wouldn't post all six, but this appears to be their best series of the year thus far, so it's worth checking each of these clips out.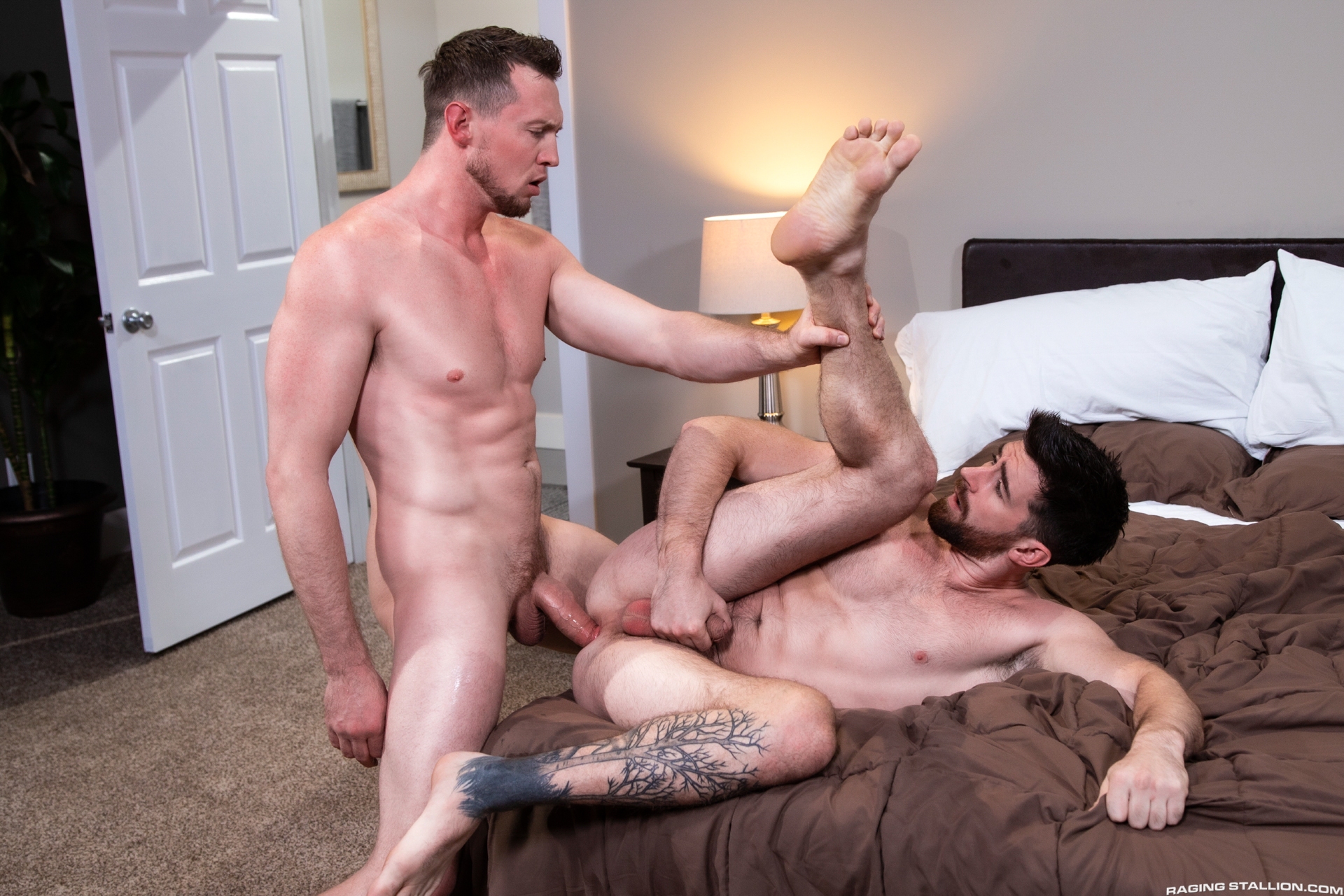 The first scene from "Hot, Raw, And Ready" was released last week, and it stars Pierce Paris fucking retired gay porn star Woody Fox bareback. Pierce Paris is in at least one new gay porn scene every single day, but if you're going to watch any of them, I recommend that this be the one. Trailer (watch full scene here):
[
Raging Stallion: Pierce Paris Fucks Woody Fox Bareback
]
The second scene (released in a few hours here) has Marco Napoli fucking his cum inside smoldering hot bottom Sharok. Trailer (watch full scene here):
[
Raging Stallion: Marco Napoli Fucks Sharok Bareback
]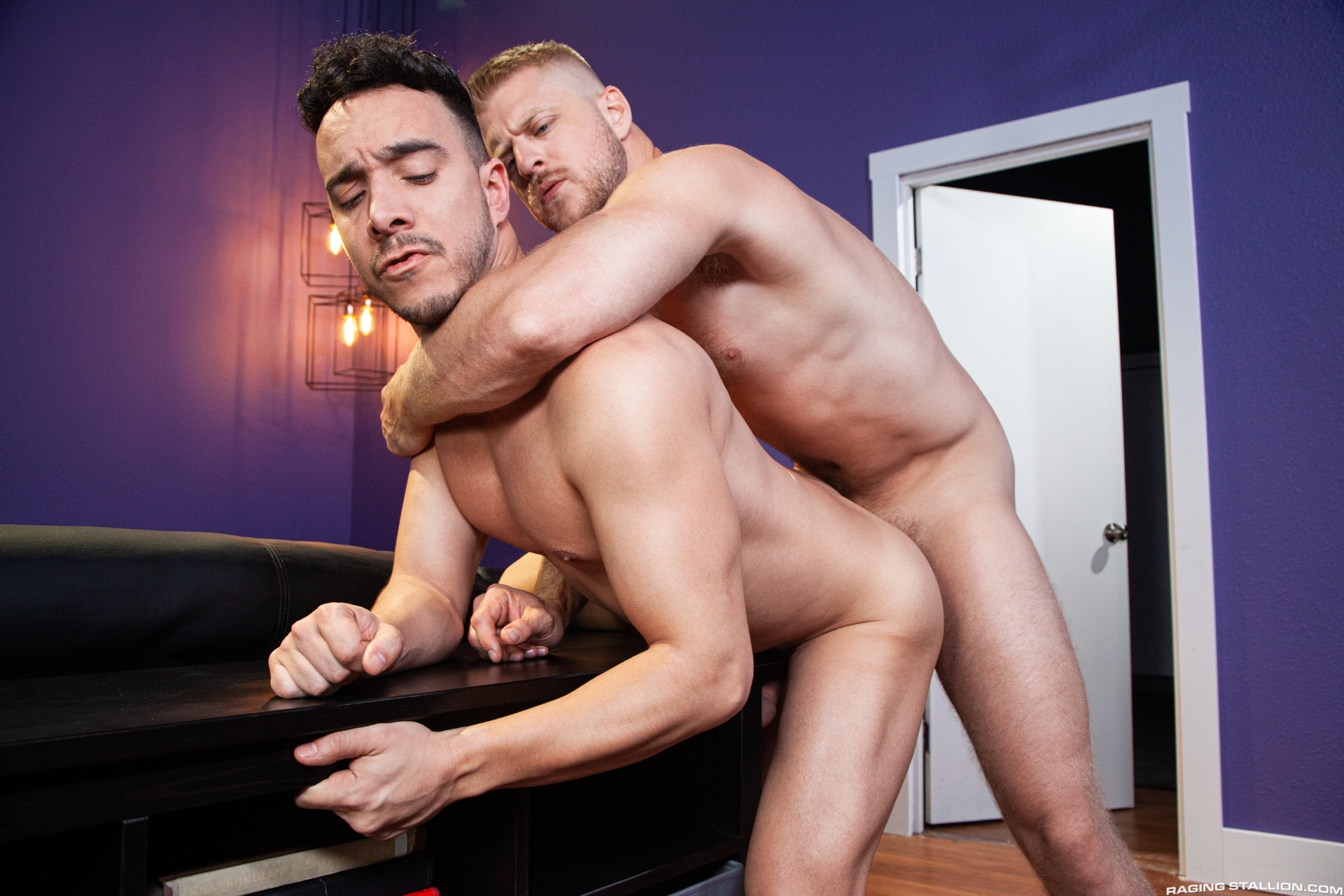 The third scene is out next week (live here on July 19th), and for me, this looks like the best one. It stars big-dicked blond hunk Logan Stevens (who happens to be the real-life boyfriend of Sharok, who was in scene two above) and gorgeous newcomer Alessio Vega, who speaks Spanish to Logan while he's being fucked, which might be the hottest thing I've heard/seen in 2019. Trailer (watch full scene here):
[
Raging Stallion: Logan Stevens Fucks Alessio Vega Bareback
]
If you can't get enough of Logan Stevens, you're in luck. He's in scene #4 with another hot as fuck co-star with a fat cock: Zario Travezz. This is an oral-only scene, but we'll get to see Zario fucking in another scene down below.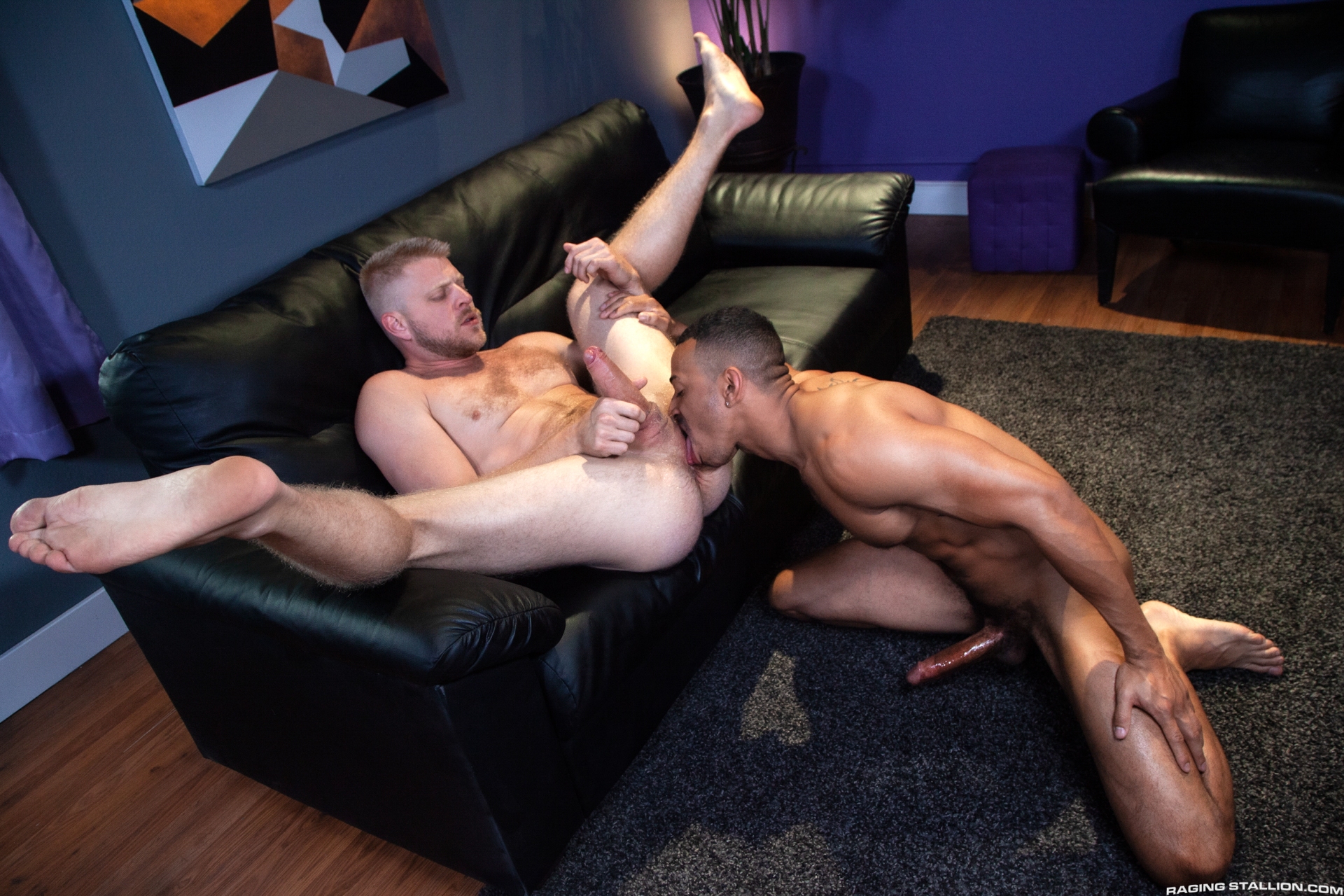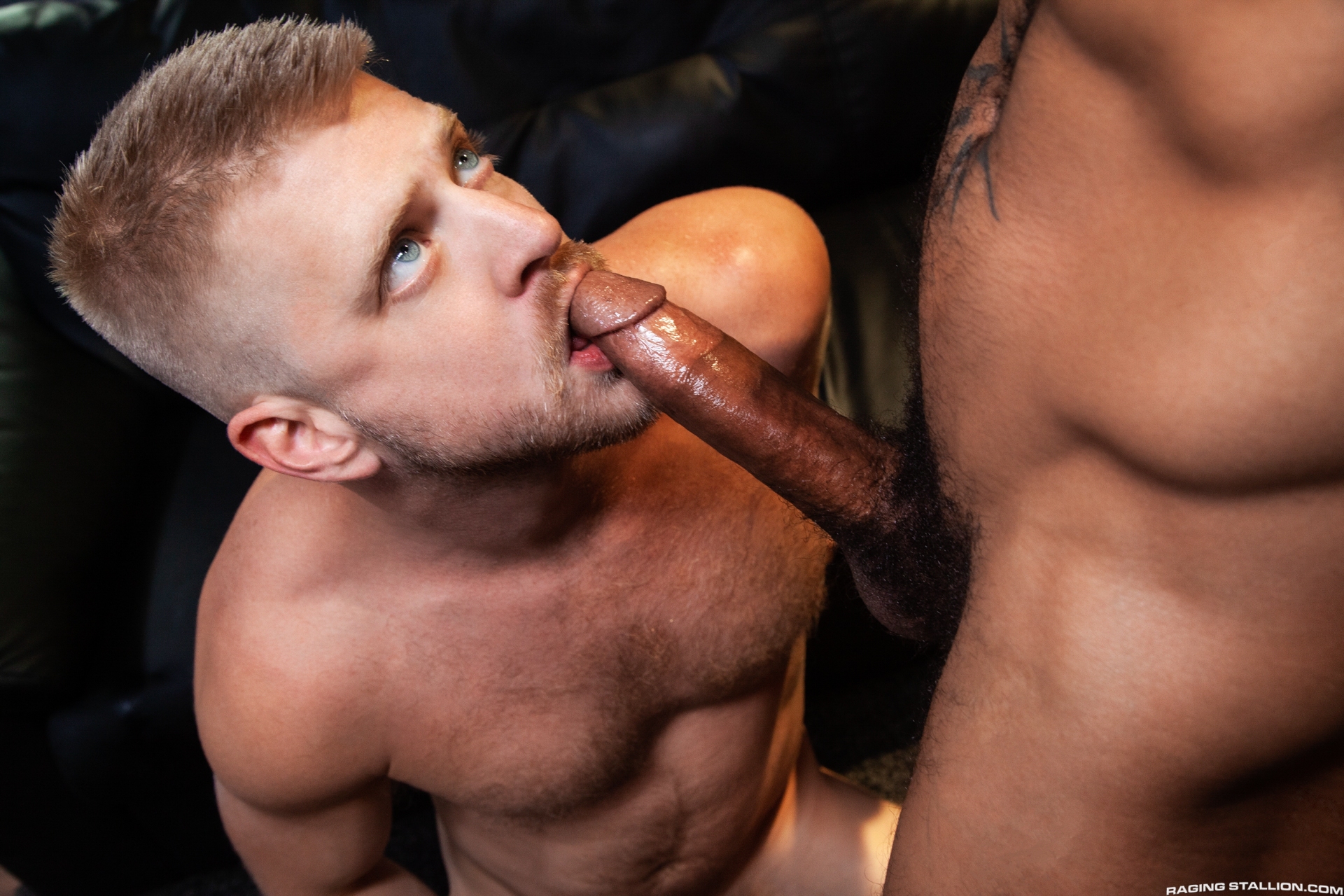 Trailer (watch full scene here):
[
Raging Stallion: Logan Stevens And Zario Travezz
]
The fifth scene on July 26th is allegedly historic, as it's being marketed as Ricky Larkin's bareback bottoming debut. His top is Colby Jansen, so it's too bad this isn't a flip-fuck:
Trailer (watch full scene here):
[
Raging Stallion: Colby Jansen Fucks Ricky Larkin Bareback
]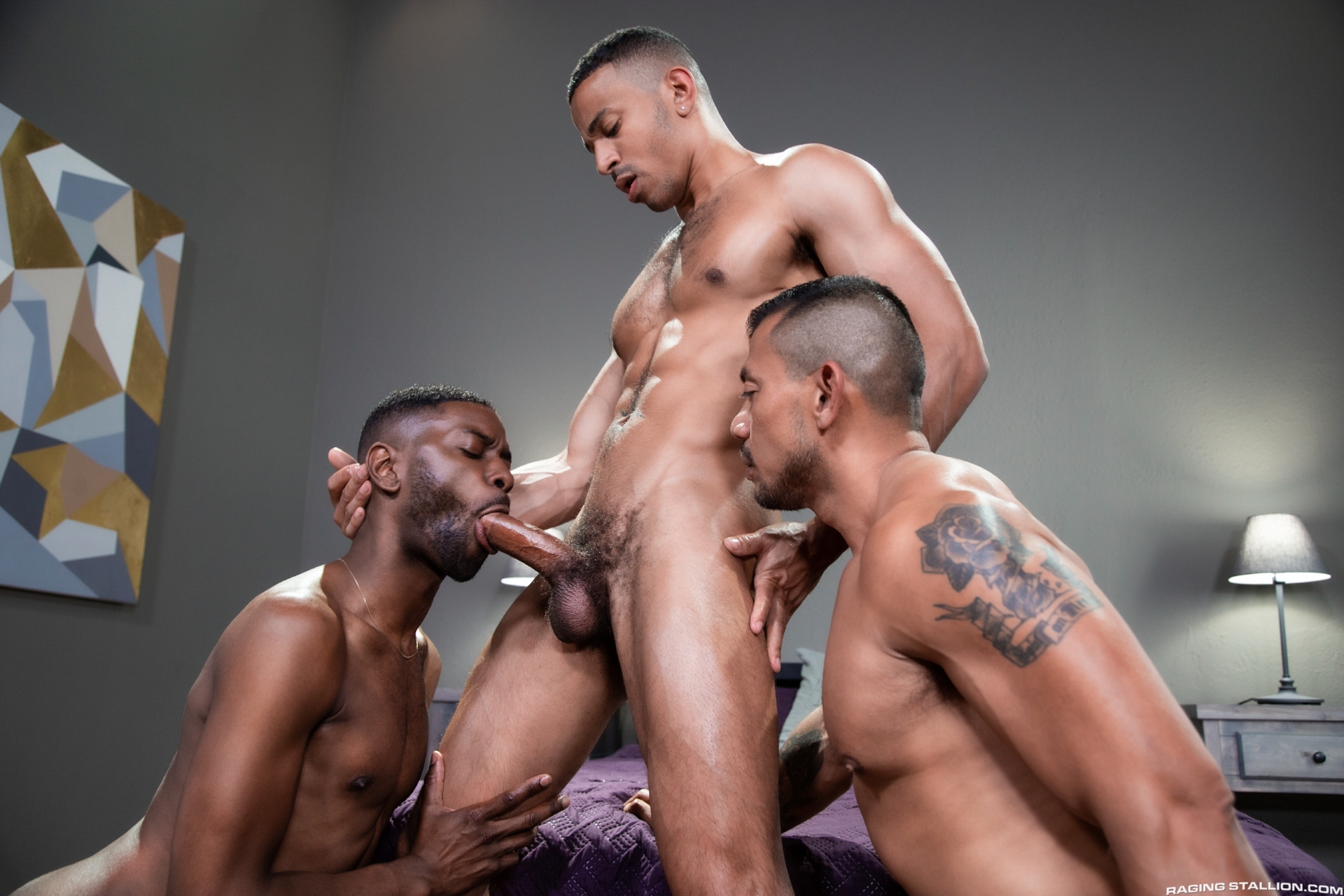 The sixth and final scene features Nico Santino and Taye Scott, and they're joined by a returning Zario Travezz for one of the best looking three-ways of the year. (Note that this one will be released here on July 31st.)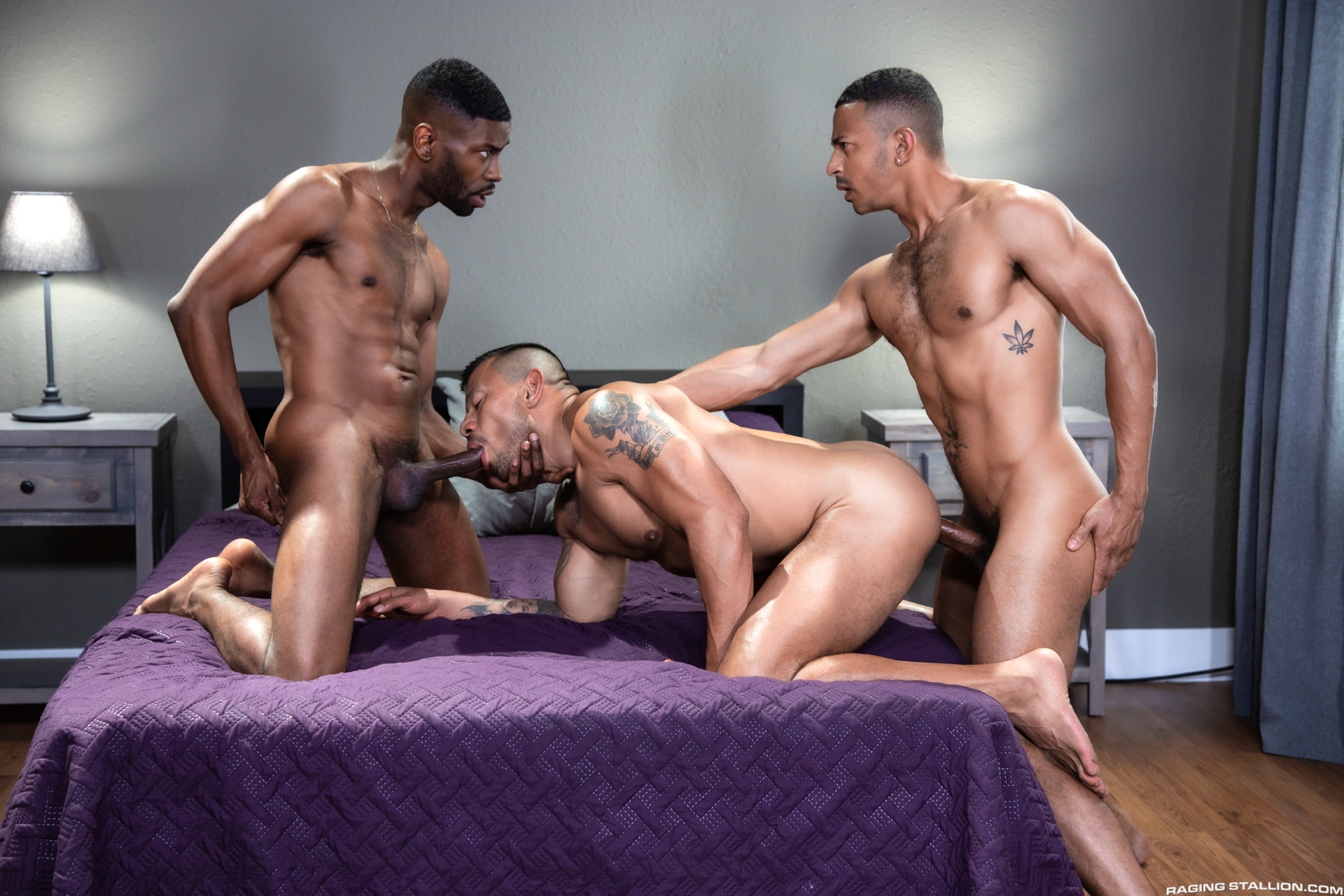 Trailer (watch full scene here):
[
Raging Stallion: Taye Scott, Zario Travezz, And Nico Santino Fuck Bareback
]
Preview all the photos and trailers from the full bareback series here: "Hot Raw, And Ready."