Raging Stallion Made A Gay Porn Parody About Fast Food Restaurant Carl's Jr.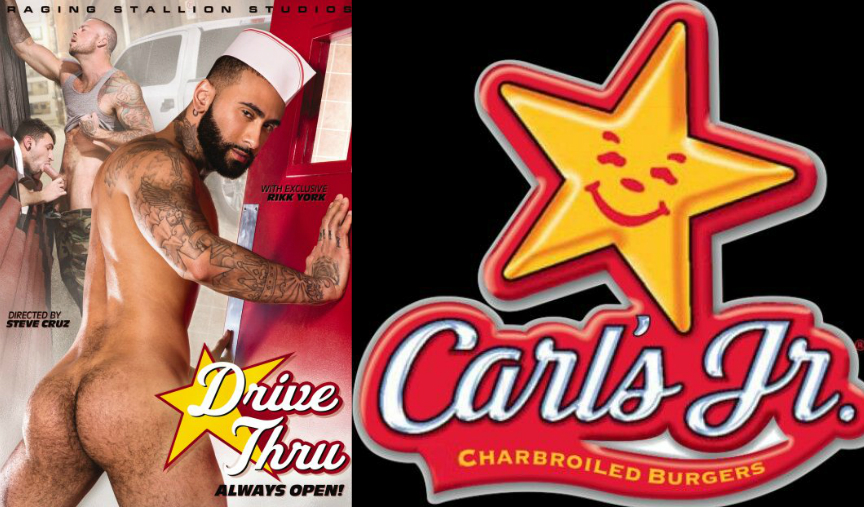 "Drive Thru," the Carl's Jr. gay porn parody you never knew you needed(?), is coming next week from Raging Stallion, and hopefully their "Drive Thru" logo/star/font/colors being identical to the Carl's Jr. version won't result in any copyright lawsuits!
Luckily, this is just a gay porn parody and not a competing burger chain using the logo, and Raging didn't put a happy face on their star, so it's not completely identical. Still, it's pretty close!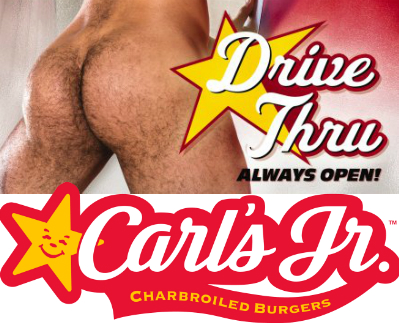 It's not entirely clear what (if any) plot will be explored here (other than gay men eating fast food and fucking), but the opening scene features a very meaty Rikk York/Michael Roman fuckfest. And as you can see, Rikk York is serving:
Hungry?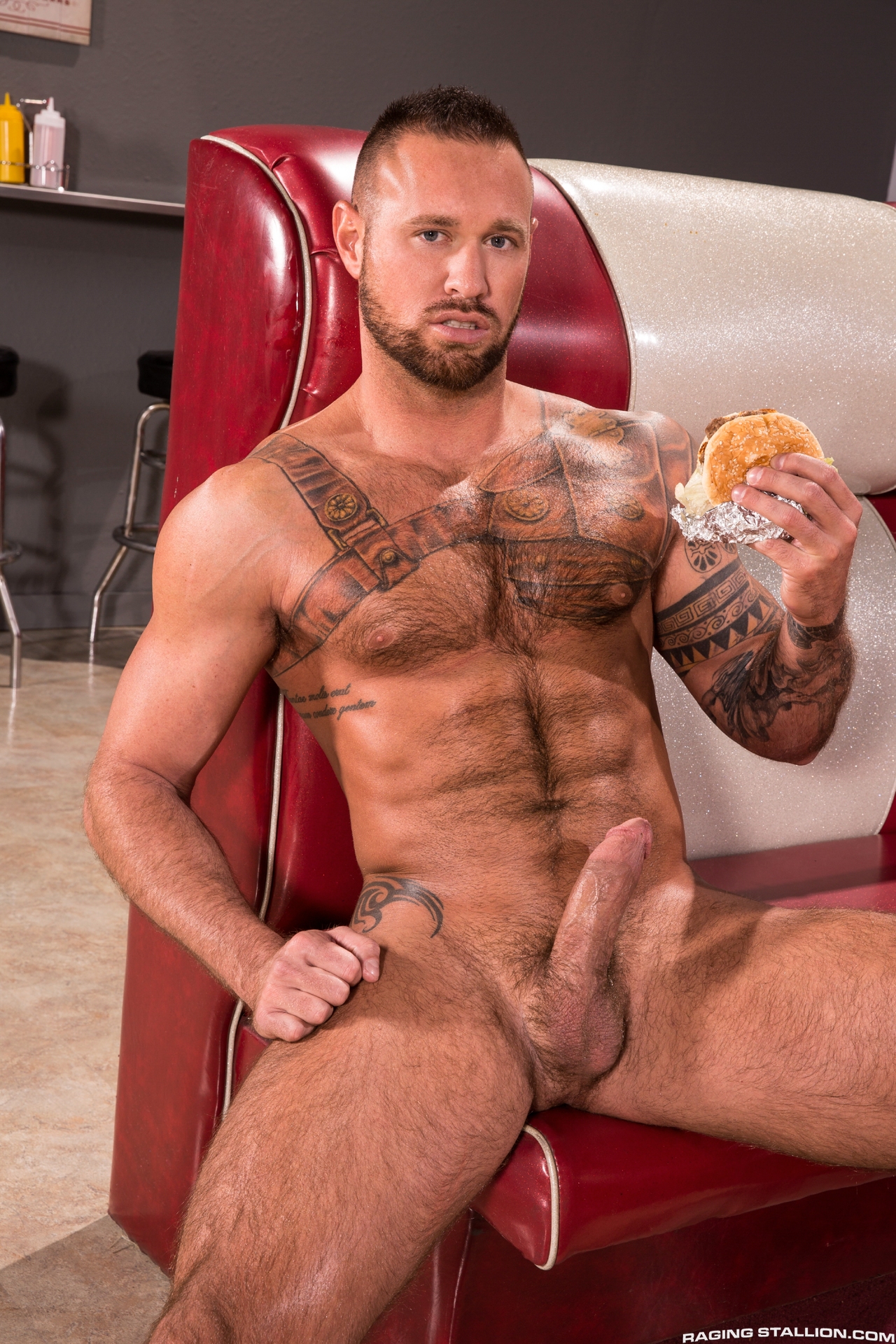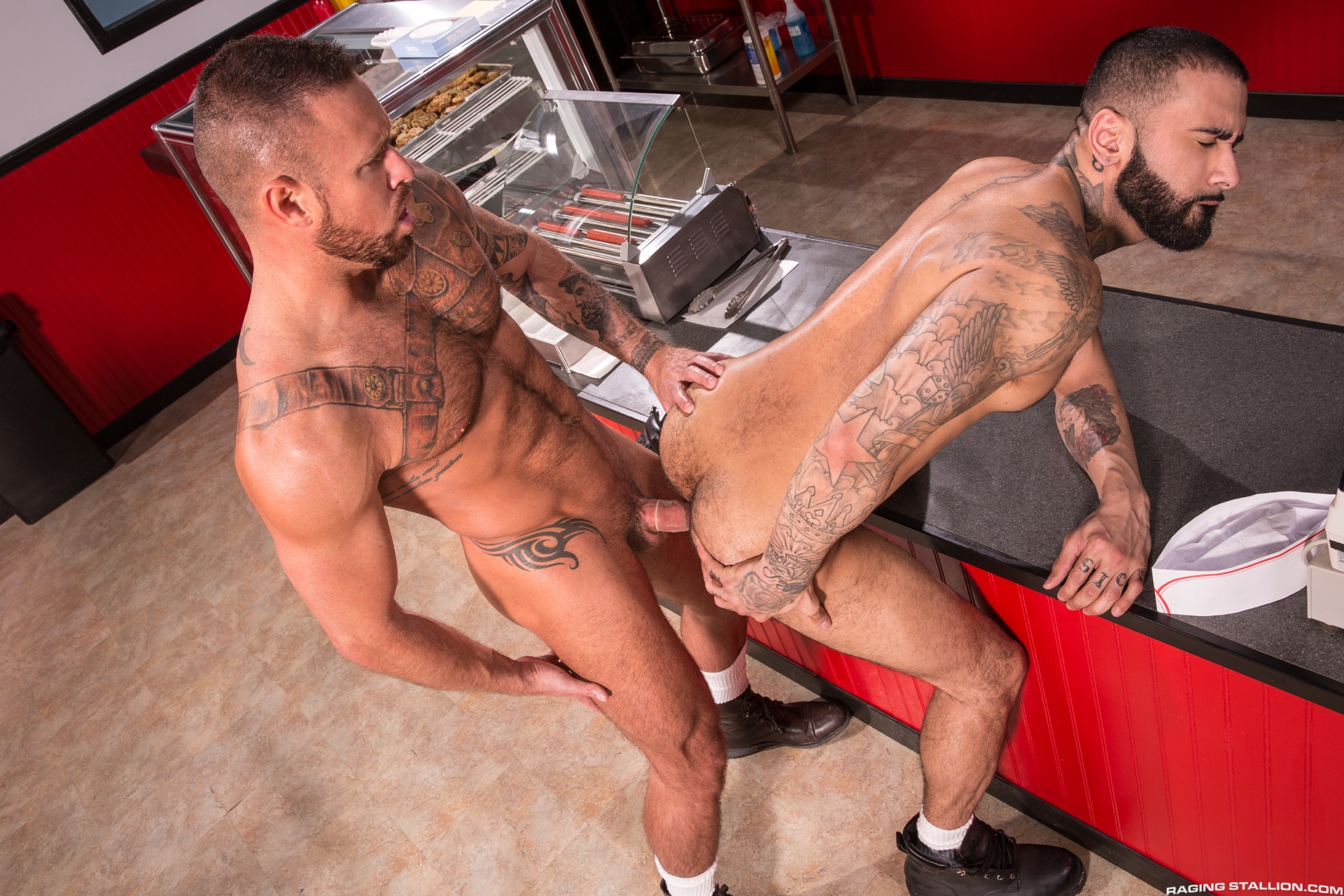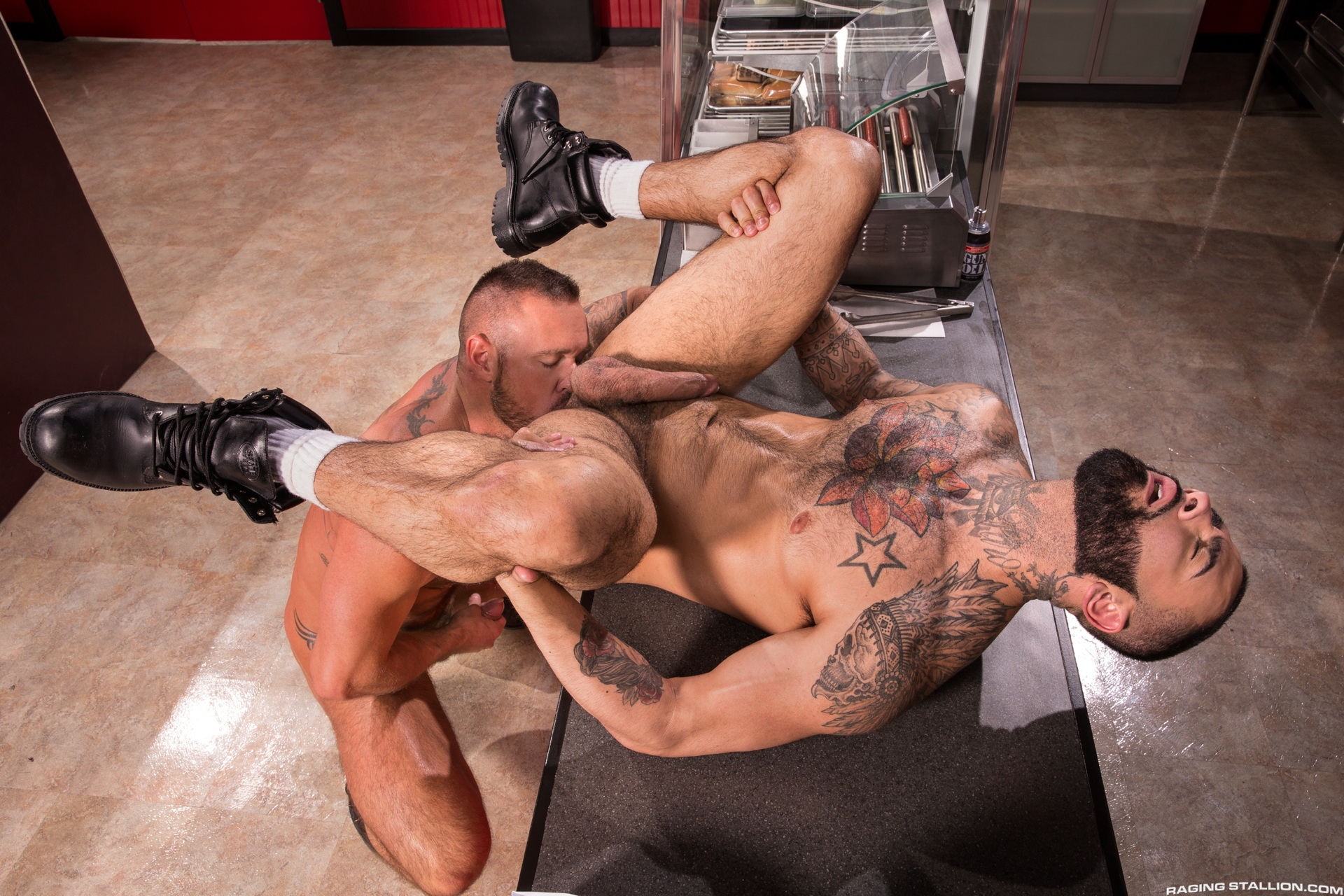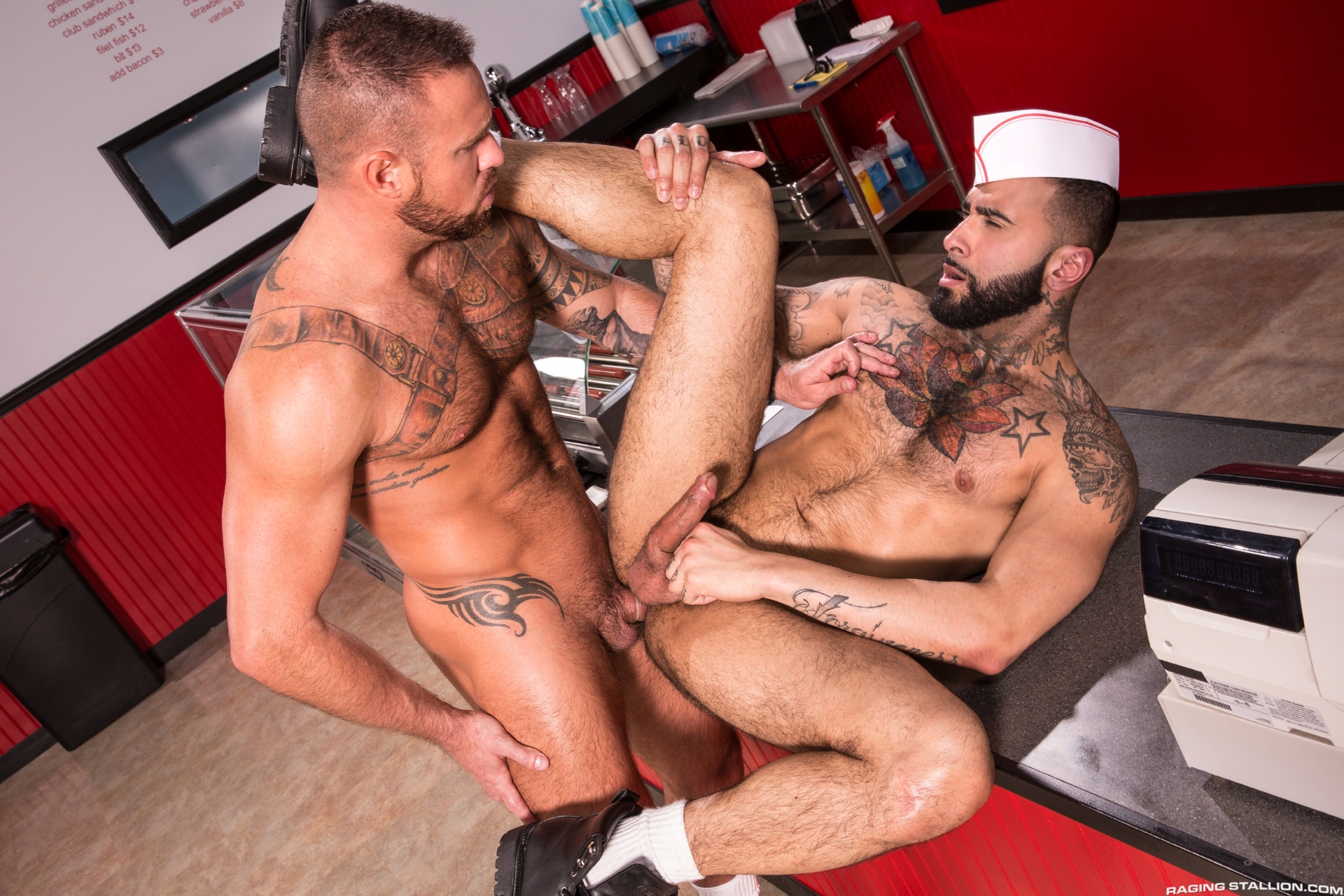 As you'll see in the trailer below, this is possibly the most overpriced fast food restaurant of all time, as sodas are $4, an order of fries is $5, a milkshake is $8, and a hamburger is $12! I'll need to start a GoFundMe to eat at this restaurant.
Trailer (watch full scene here):
[
Raging Stallion: Michael Roman Fucks Rikk York
]