Rhyheim Shabazz And Kaell Fernandes Take Turns Fucking Each Other: The 8 Must-See (And Must-Listen) Moments
Rhyheim Shabazz has the best taste in Brazilian hunks (and these Brazilian hunks who keep showing up at Rhyheim's house in Rio have the best taste in Americans), and we get to meet another one today. His huge cock is perfection, his muscular body is thick and ripped, and his name is Kaell Fernandes. Kaell has joined Rhyheim for a flip-fuck session, and also some making out: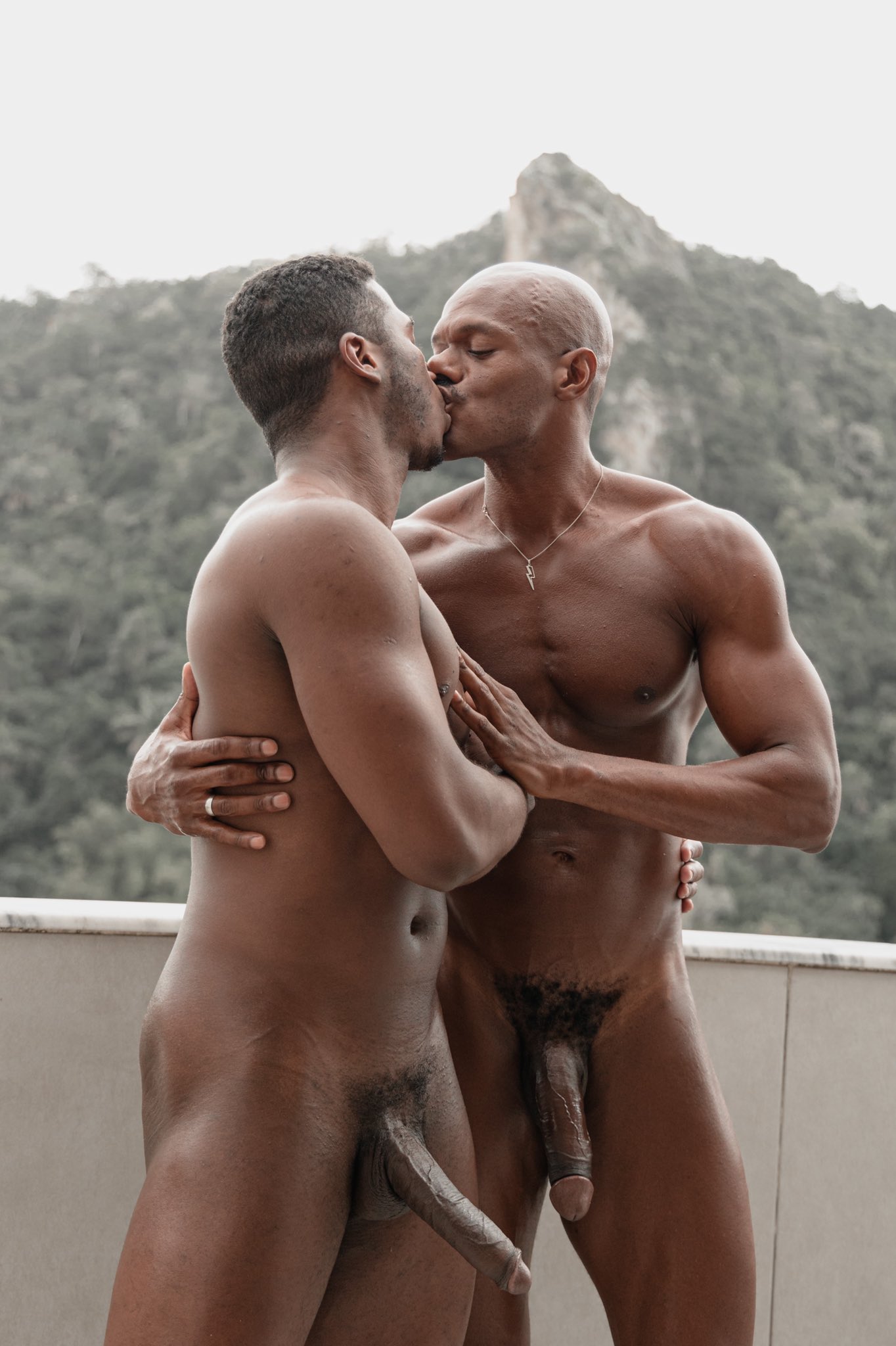 Rhyheim gets to sucking right when the video starts, and he has a lot of fun with Kaell's king-sized cock, as you can see above.
Another reminder that in Rhyheim's videos, sometimes the hottest moments can be when the guys are just standing there kissing.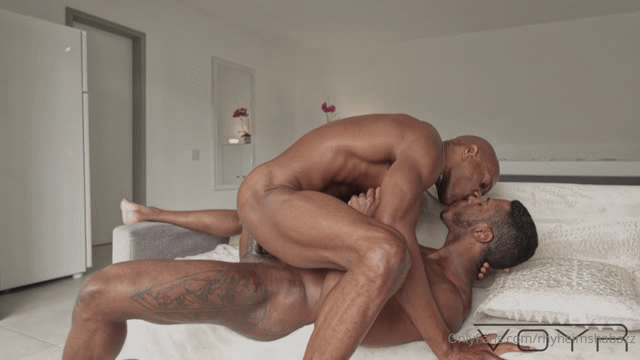 Kissing is great, although, so is watching Kaell's cock pump in and out of Rhyheim's muscle ass.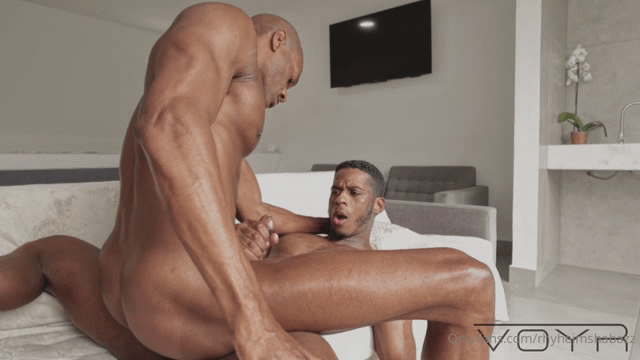 The dick must've been too good for Rhyheim, because after a few minutes of riding, Rhyheim starts cumming uncontrollably.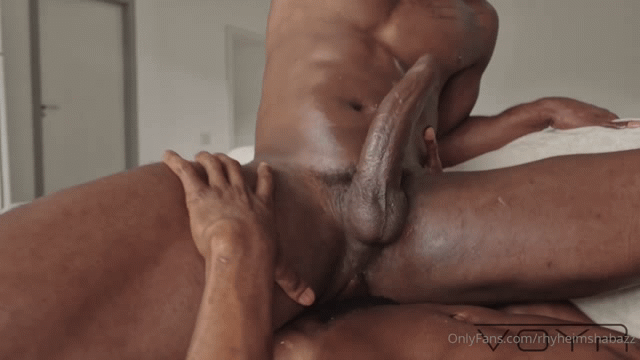 Even after busting, Rhyheim is still rock hard, and it's Kaell's turn to bounce up and down.
[
OnlyFans: Kaell Fernandes Rides Rhyheim Shabazz Raw
]
Listen (and watch, obviously) in the above clip, as the sound of Kaell's fat cock slaps against both his and Rhyheim's abs, with pre-cum flying all over the place. It's the hottest thing I've ever seen/heard?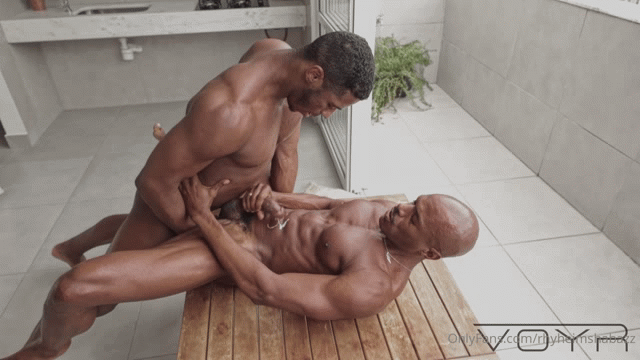 Oh, and don't worry, because of course Rhyheim comes again while he's being fucked near the end of the scene.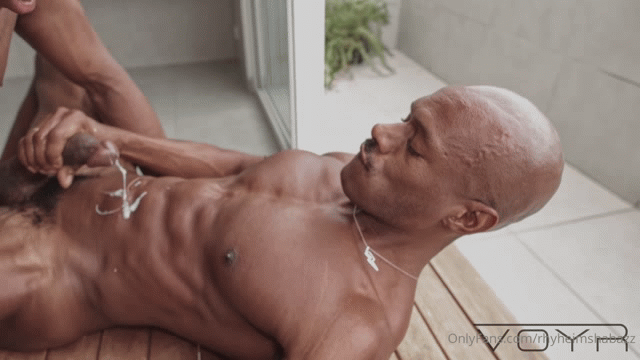 And, of course, Kaell licks up every drop.
There have been well over a dozen Brazilian videos released in the last month from Rhyheim, and this one is in the top five for me. Trailer (watch full scene here):
[
OnlyFans: Rhyheim Shabazz And Kaell Fernandes Flip-Fuck Bareback
]