Rhyheim Shabazz, Elijah Zayne, Alex Rosso And Juninho Are Fucking In The Craziest Sex Position You've Ever Seen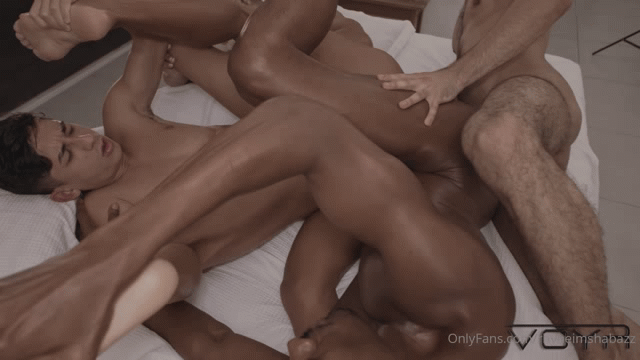 Anyone have a name for this sex position? Backwards Train Fuck? Pretzel-Shaped Poundtown? It's perhaps the most indescribable sex position I've ever seen, but here's a breakdown of what's happening, in case you can't tell: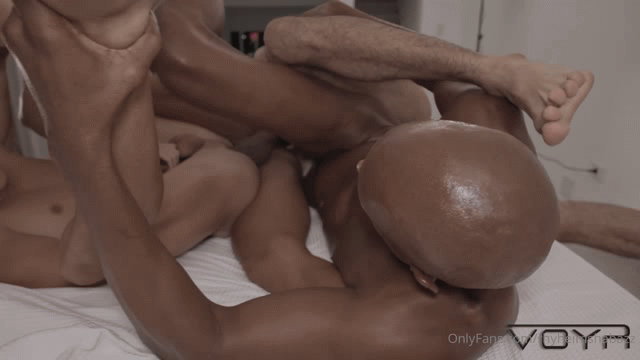 Alex Rosso is fucking Rhyheim Shabazz, while Rhyheim Shabazz is fucking Elijah Zayne, while Elijah Zayne is fucking newcomer Juninho. It looks complicated, but they pull it off nicely, and it looks like it feels pretty great for everyone.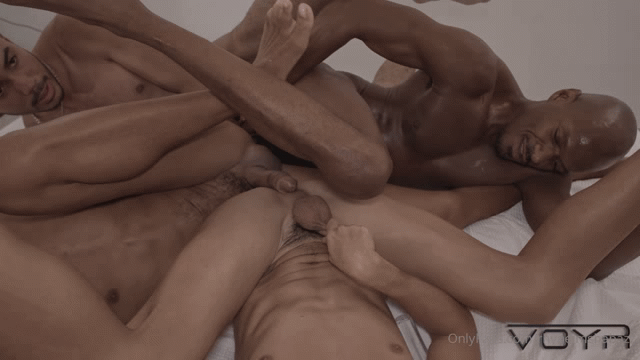 It's the latest group sex masterpiece from Rhyheim shot down in Brazil, and here's a clip of the Cirque du Sofuckfest:
[
OnlyFans: Rhyheim Shabazz, Elijah Zayne, Alex Rosso, And Juninho
]
The gangbang fourgy is actually full of eye-popping (and nut-busting) moments from beginning to end, including Juninho being DP'd in multiple positions by all the tops. Here are just a few more of the highlights: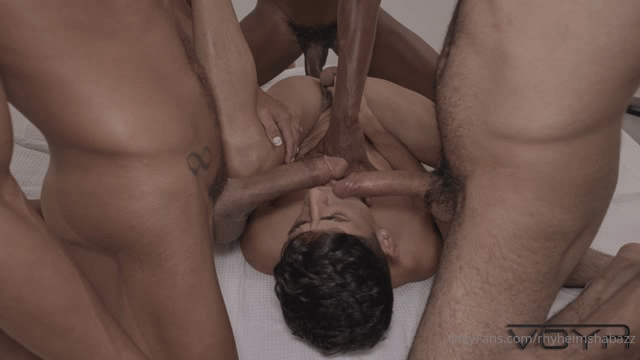 Juninho, living the dream.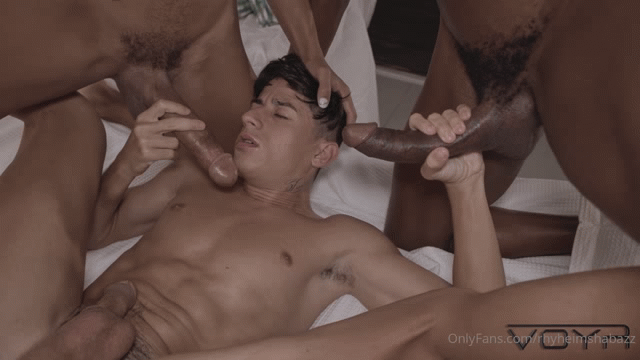 Best guesstimate? Juninho gets to enjoy 28 inches of cock in this video.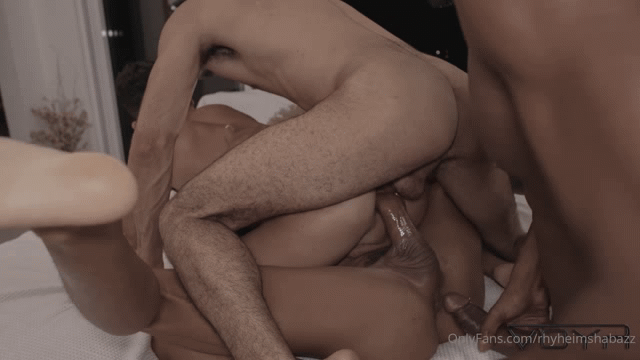 Ever DP'd someone while you were simultaneously being fucked by your boyfriend? For most of us, the answer is probably no, but it's happening today for Elijah Zayne.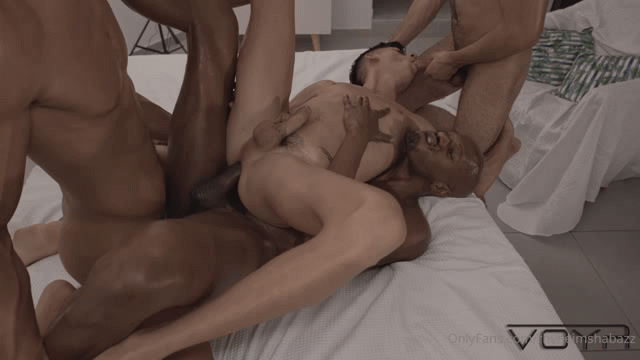 Maybe the hottest and most iconic moment: Rhyheim Shabazz jackhammering Juninho, who's sucking on Alex Rosso, while Elijah Zayne is pumping Rhyheim.
One more clip (watch full scene here):
[
OnlyFans: Rhyheim Shabazz, Elijah Zayne, Alex Rosso, And Juninho
]