Battle Of The Rhyheim Shabazz Orgies: The Pool Vs. The Bed
In case you needed more proof that Rhyheim Shabazz is the busiest and hardest (pun definitely intended) working man in gay porn, he had not one but two massive orgy scenes released this week (and his bottoming debut drops tomorrow on his page, in case you've been living under a rock).
If you had the great fortune to join one of these fuckfests, which one would you most like to participate in? The one out by the pool, where Rhyheim Shabazz and co-stars Beau Butler, Eli, Roxas Caelum, Shadow, Elijah Zayne, and Sean Xavier suck and fuck in a variety of duos and trios, which concludes with a cum fountain party?
Or, would you prefer a more intimate (five guys instead of seven) and tag team-themed bareback orgy, where Rhyheim Shabazz, Roxas Caelum, Reign, and Elijah Zayne take turns fucking Post Cole On Main?
If you're a gangbang powerbottom, I think you might be living the dream at the bedroom orgy.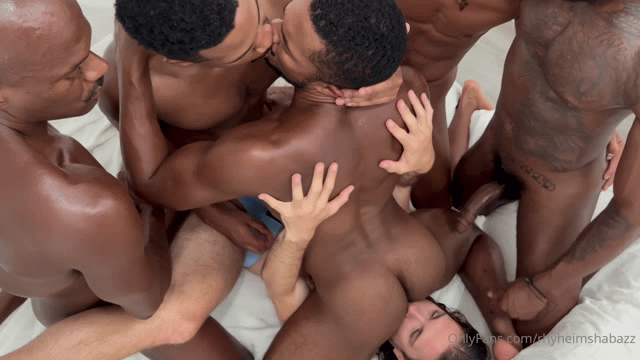 If you like to be outdoors and you're versatile, you might have more options at the poolside orgy.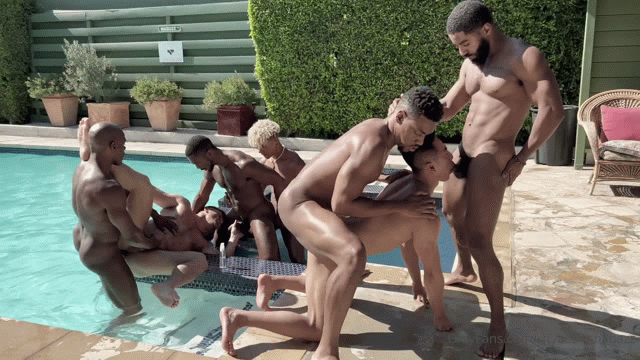 Either orgy you choose, you can't really lose!
Preference in fuckfests?
Trailer for the pool orgy (watch full scene here):
[
OnlyFans: Rhyheim Shabazz, Beau Butler, Eli, Roxas Caelum, Shadow, Elijah Zayne, And Sean Xavier Fuck Bareback
]
Trailer for the bedroom orgy (watch full scene here):
[
OnlyFans: Rhyheim Shabazz, Roxas Caelum, Reign, And Elijah Zayne Fuck Cole Bareback
]