Rhyheim Shabazz Shares How He Got Started In Porn, Gives Away More Prizes, And Teases Upcoming Reunion Scene With Sean Zevran
Goodnight pic.twitter.com/FceaHMJ3tk

— Rhyheim (@RhyheimX) April 19, 2022
Earlier this month, Rhyheim Shabazz (as seen showering, above) announced he'd be giving away two Nintendo Switches to followers who subscribed to his newsletter, and while those prizes have since been awarded, it's already time for yet another high value giveaway: The Oculus Quest 2 VR headset.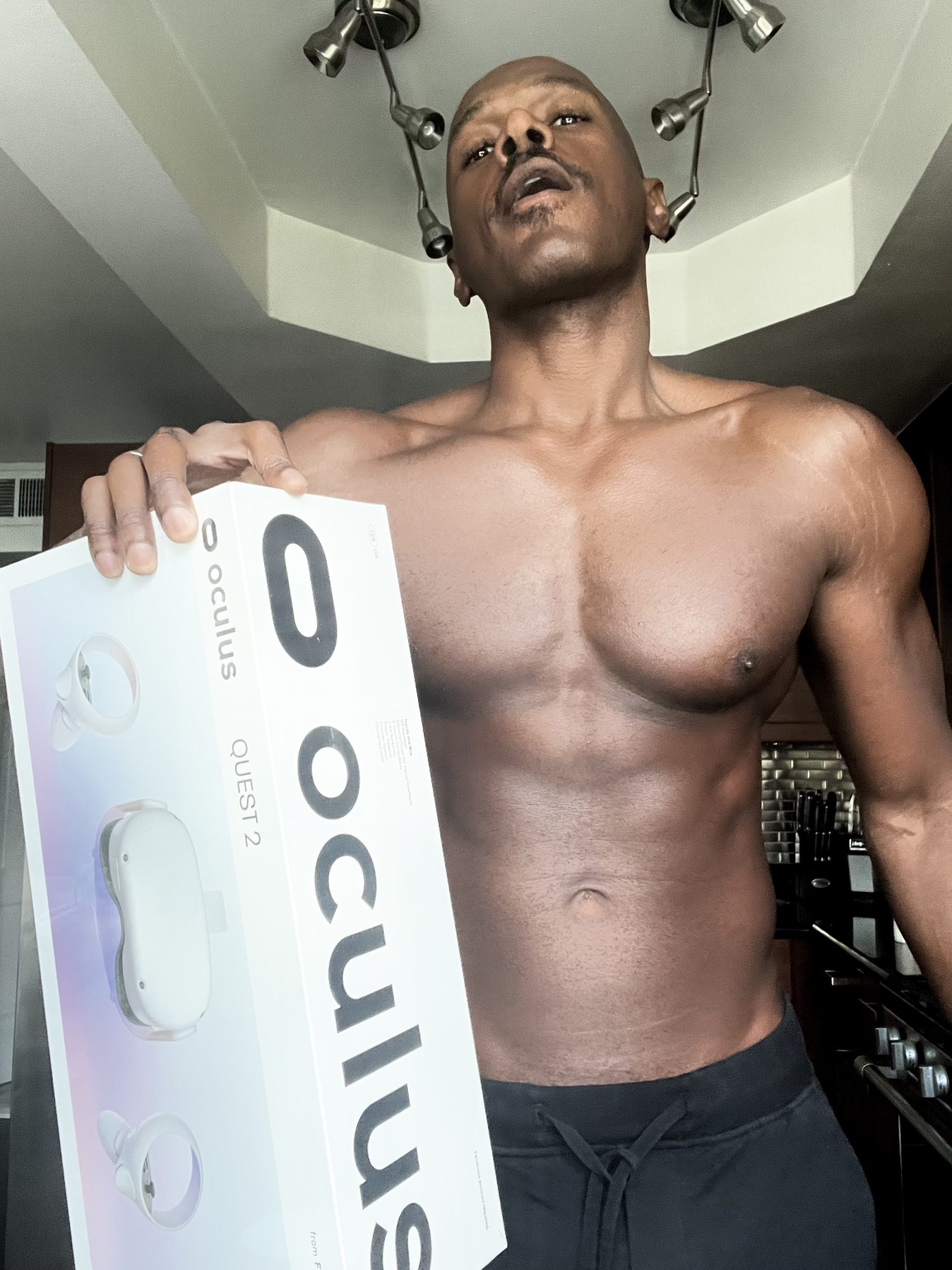 Subscribe to Rhyheim's newsletter here to be automatically entered in the upcoming drawing. And in that newsletter, you'll read rare insights and personal stories from Rhyheim about his time in porn, including this revealing account of how he got started in studio porn at TimTales back in 2018, and what happened after when he met Sean Zevran:
Somehow, while I'm Spain chaperoning Leon for his Tim Tales scene with Tim, Tim and his business partner Grobes convinced me to make my onscreen debut (with a mask, because at the time anonymity was a must. I had zero interest in being a porn star. I had zero interest in even being on social media. I'm laughing right now thinking about the various masks that we tried and the black, leather wrestling-looking mask that they ended up settling on) I was known then simply as Big Bro. 

 

Soon after returning from Spain, Leon and I decided to part ways. The knucklehead was stubborn as hell already. Having been to Spain, filming those studios scenes, being amongst European actors like Andy, Viktor Rom, and others, it only got worse. That didn't work too well with a person as controlling as myself. Yes, I am a bit of a control freak. Ok, maybe a little more than a bit. 

 

So, I decided to start my own fan page and Twitter (sure that no one would be interested, given that at 38 I had no social media and no real history in anything) But things kind of took off much faster than I could have ever expected when one night while on Grindr I saw a porn star that I could NEVER get the attention of (and trust me I'd tried for months) was just a few hundred feet away. 

 

Of course, I sent him a message. "Are you really Sean Zevran?" He said he was.
Read the full story here.
And speaking of Sean Zevran, Rhyheim must've been thinking about him a lot after writing about him in the newsletter, as the two were texting earlier about a possible reunion scene (perhaps on Rhyheim's upcoming new studio?), and here were those texts, as shared by Rhyheim: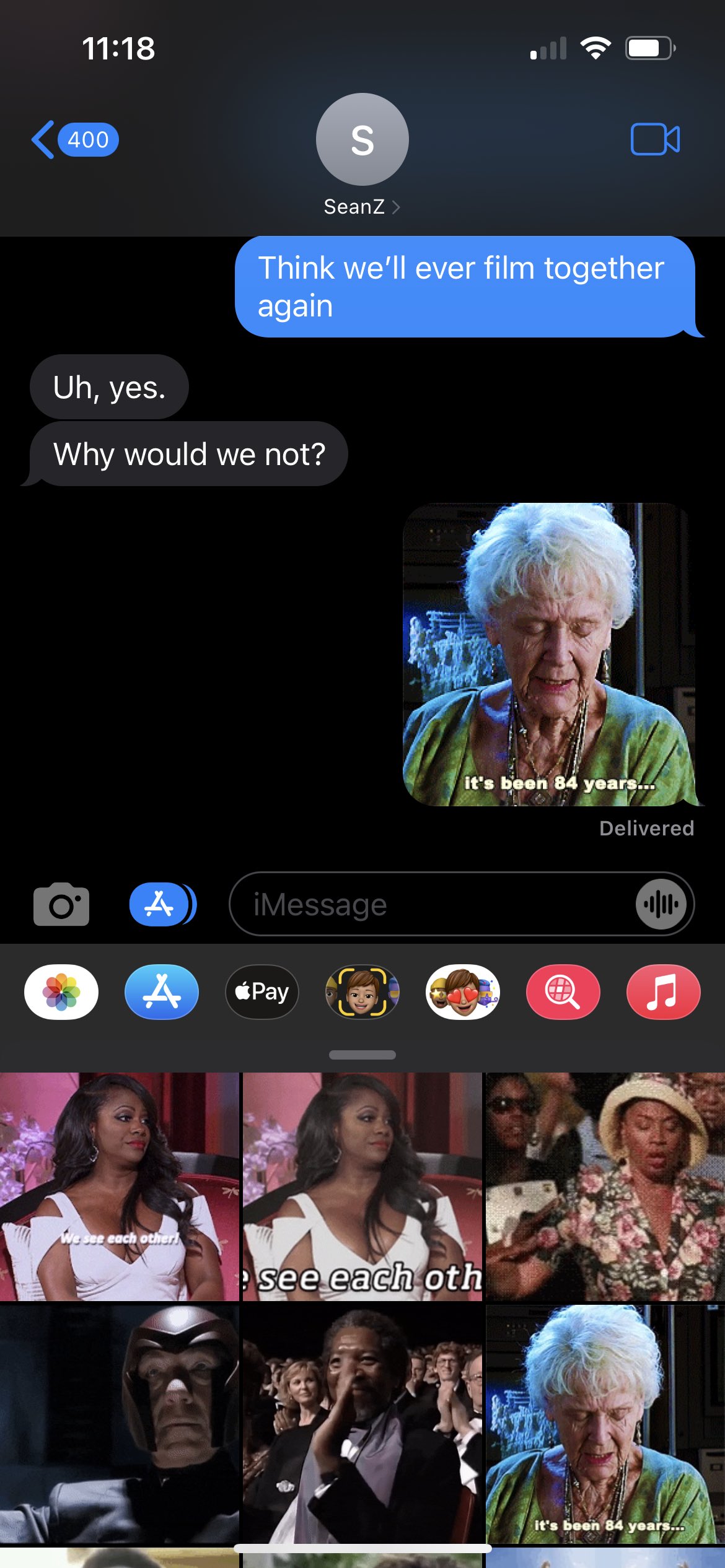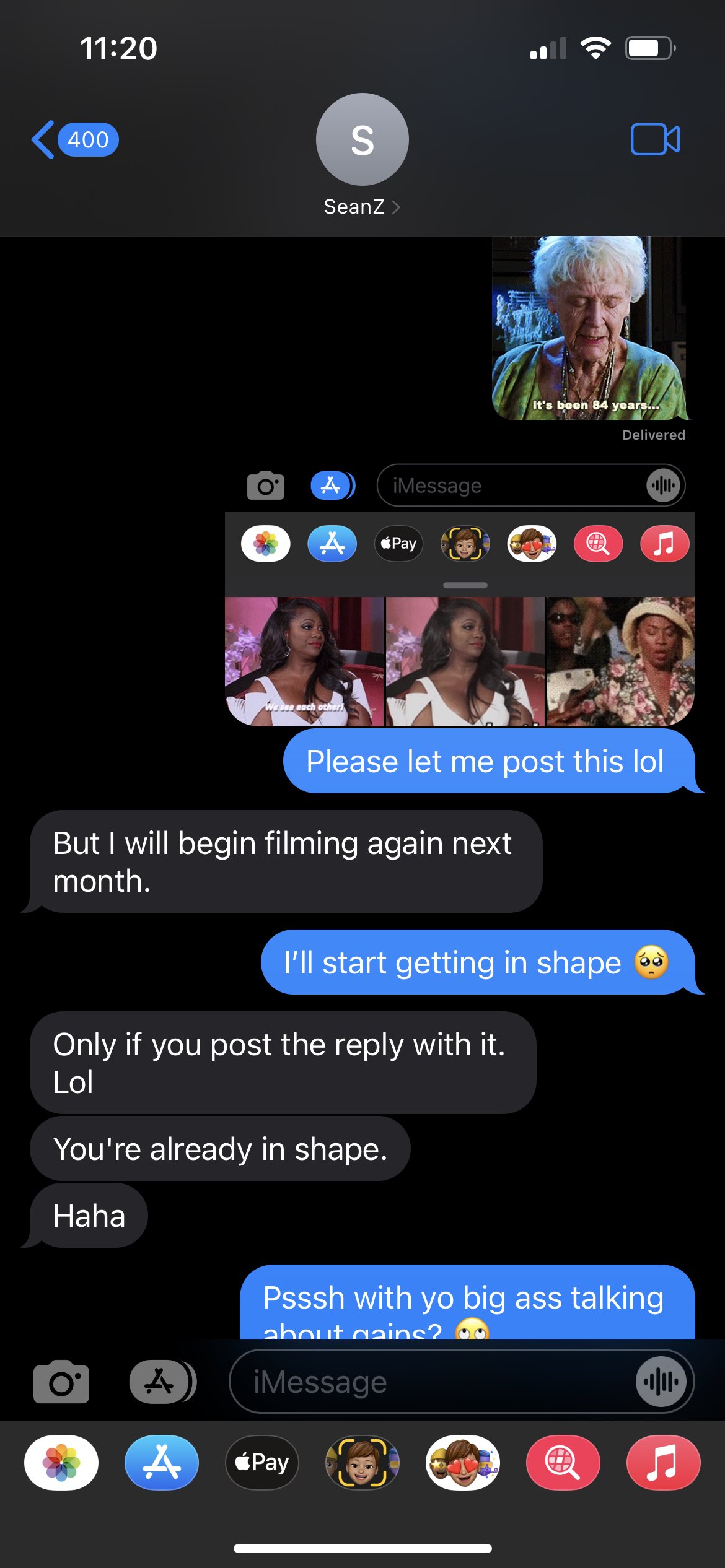 And finally, as you'll recall, Sean Zevran and Rhyheim Shabazz's first scene together, a literal masterpiece, was the focus of one of the first articles ever published on Rhyheim here, back in 2019: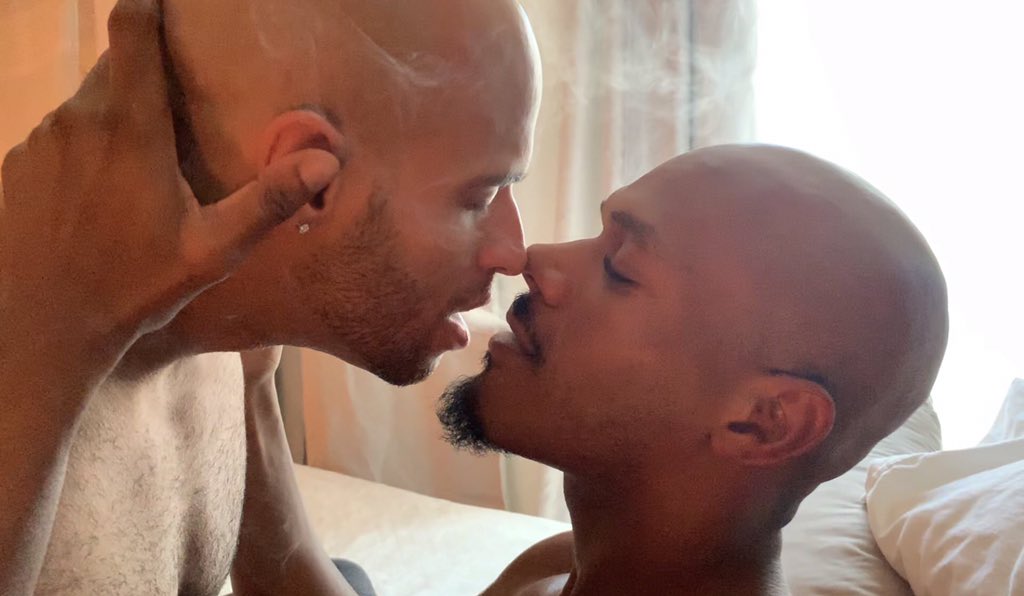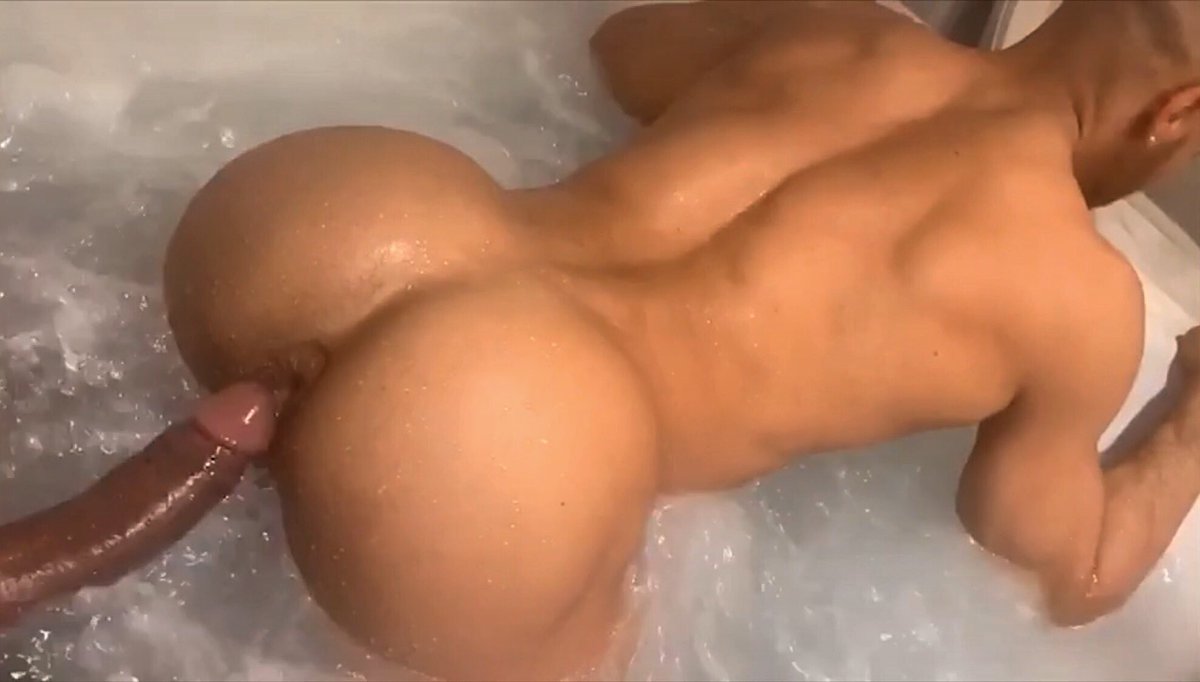 How could anyone ever forget the iconic jacuzzi tub fuckfest:
[
OnlyFans: Rhyheim Shabazz Fucks Sean Zevran
]