By Which Big-Dicked Top Would You Rather Be Fucked: Rhyheim Or Raf?
Remember those "Pepsi Challenge" commercials back in the 80's, when consumers did blind taste tests of two beverages (Pepsi and Coke) to determine which tasted better? If only we could throw on a blindfold and do a "Big-Dicked Top Challenge" with Rhyheim Shabazz and Raf Koons to determine who topped better. Unless you're a gay porn performer able to travel the world and get yourself fucked by both Rhyheim and Raf, we'll have to rely on visuals from their new scenes in order to form an opinion. So, based on what you see today, by which big-dicked top would you prefer to be fucked?
Gay porn's most lusted-after top Rhyheim Shabazz is fucking beautiful newcomer Andres Anteliz in a romantic nighttime scene filmed up on the TimTales roof: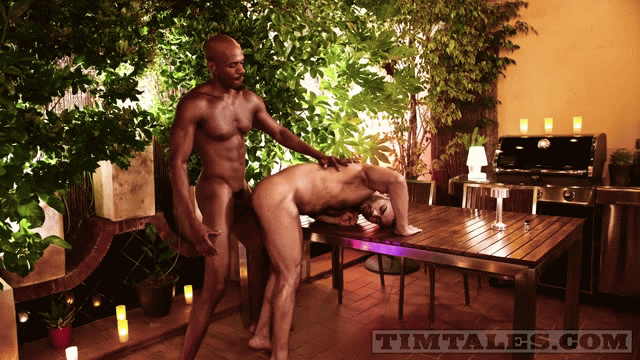 Or, hunky Raf Koons barebacks gorgeous Claude Sorel before cumming in his mouth at Freshmen:
Who do you think would fuck you the best?
Trailer for Rhyheim's scene (watch full scene here):
[
TimTales: Rhyheim Shabazz Fucks Andres Anteliz Bareback
]
Trailer for Raf's scene (watch full scene here):
[
Freshmen: Raf Koons Fucks Claude Sorel Bareback
]