Rhyheim Does Rio: Rhyheim Shabazz's Cock Drips With Precum While Gael Kriok Fucks Him By The Sea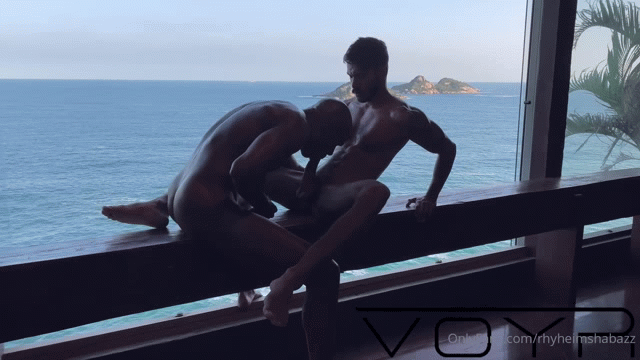 Unless you've been living under a rock, you know that 2022's Performer Of The Year Rhyheim Shabazz recently traveled to Rio de Janeiro, and he'll be there all month filming movies with multiple Brazilian (and a few American) gay porn stars. Even though he's been there less than a week, Rhyheim's first video from Rio has already been released, and it is, as you can see, absolutely stunning.
Rhyheim raises the bar yet again on production quality and performances, outdoing everyone (including himself) with this picturesque seaside flip-fuck co-starring Gael Kriok. Have you ever done 69 with a Brazilian while overlooking the ocean?
From the oral over the ocean and back to the bed, Gael and Rhyheim are inseparable throughout the video as they take turns fucking each other over and over again (I counted at least 11 flips), and often sucking each other's cocks while they're fucking each other.
They move back to the ledge for more flipping, where you'll see Rhyheim's rock hard, humongous cock dripping with precum as he rides Gael.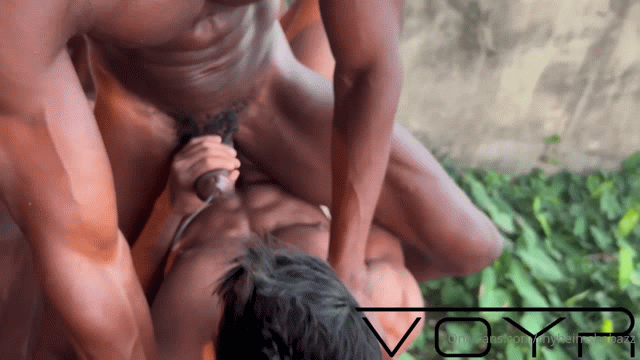 Breathtaking for so many reasons, this is easily the most beautifully filmed video of the year. The trailer is below, but here are a few more gifs.
While this is live now on OnlyFans, you can see the watermark on the video for Voyr, which is the name of Rhyheim's upcoming studio. You'll also hear music and notice a dim filter in some of the trailer, but the music is gone and the lighting is normal (as seen in the gifs above) in the full video, so you can clearly see and hear everything that's going on. Trailer (watch full scene here):
[
OnlyFans: Rhyheim Shabazz And Gael Kriok Flip-Fuck Bareback
]