If You Were Rhyheim Shabazz, With Whom Would You Rather Flip-Fuck: Grande Simões Or Yury Santana?
Rhyheim Shabazz's trip to Brazil has already given us some of the most visually breathtaking (not to mention nut-busting) videos of 2022, and over the last week, he gave us two more. The reigning Performer Of The Year went from being a top-only star to a prolific versatile powerhouse this summer, and in both of these new duos, Rhyheim is flip-fucking. If you were Rhyheim, with whom would you rather top and bottom?
First, as seen above, Rhyheim Shabazz flip-fucked with gorgeous Brazilian gay porn star Yury Santana.
Next, Rhyheim Shabazz took turns topping and bottoming with god-like muscle king Grande Simões:
I'm having extreme difficulty deciding…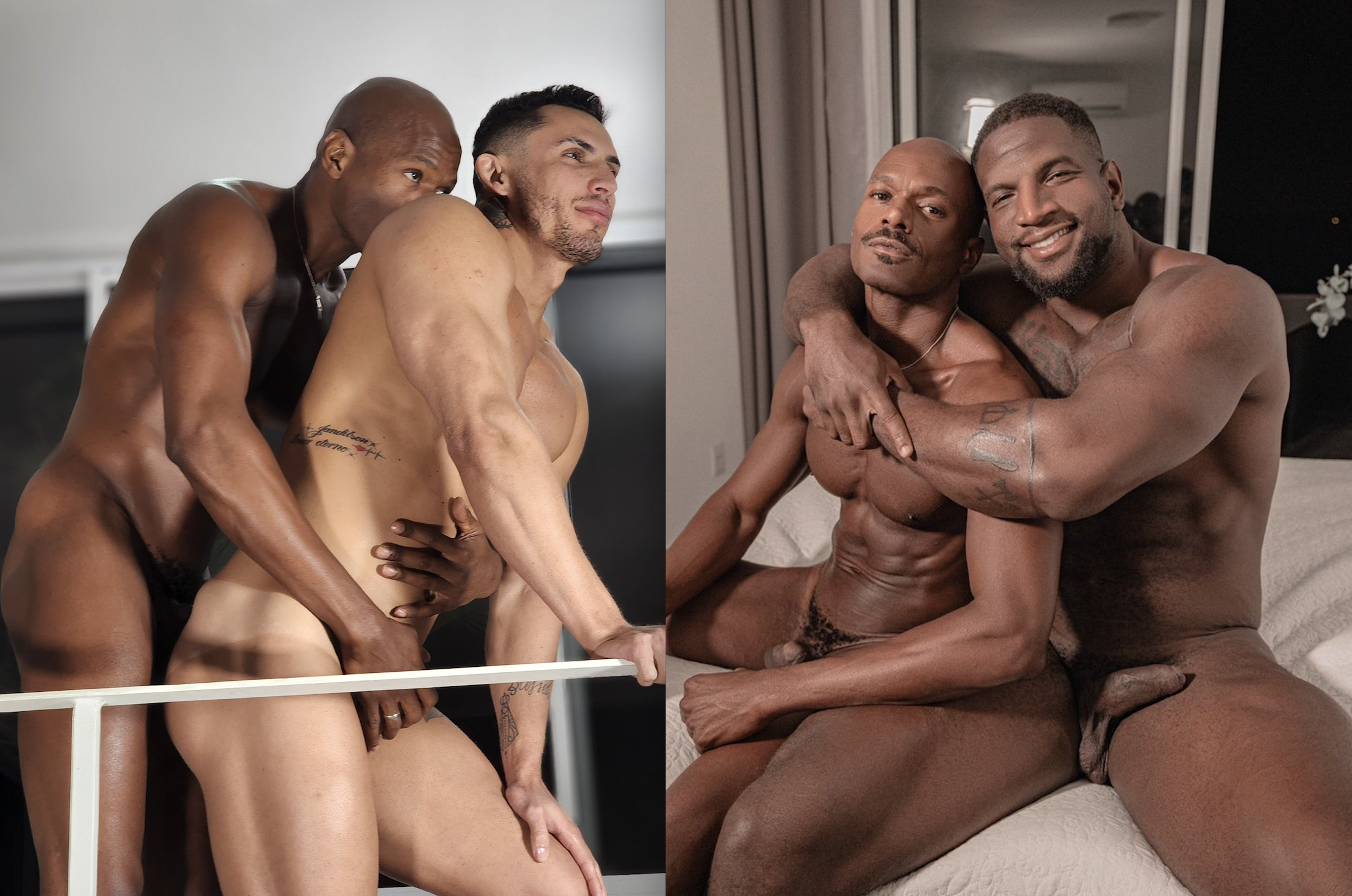 Yury or Simões?
Trailer for Rhyheim and Yury (watch full scene here):
[
OnlyFans: Rhyheim Shabazz And Yury Santana Flip-Fuck Bareback
]
The logo for Rhyheim Shabazz's upcoming studio, VOYR, can be seen on these videos, but please note that the videos are only on his OnlyFans, for now. I'm guessing that VOYR will launch before the end of the year, once there are enough videos uploaded for members to watch.
The trailer for Grande Simões and Rhyheim (watch full scene here):
[
OnlyFans: Rhyheim Shabazz And Grande Simões Flip-Fuck Bareback
]