Raging Stallion Brought Back Their MAGA Hat In The Latest "Cake Shop" Fuckfest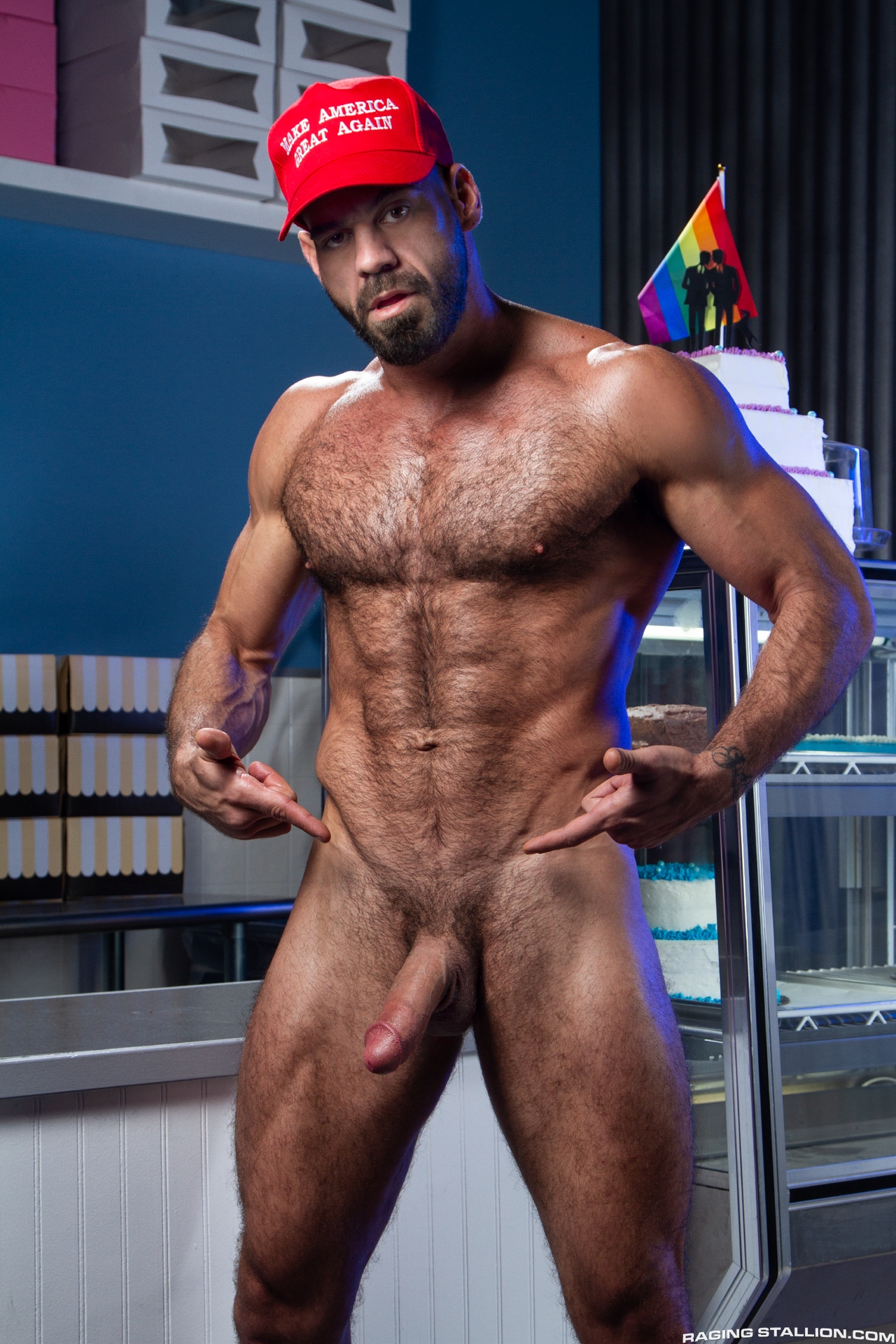 Raging Stallion had gay porn stars playing right wing lunatics who wore MAGA hats back in 2017's Trump and NRA-themed shitshow "Gun Show," but if you missed the MAGA hats, they brought one back for Ricky Larkin to wear in their new gay porn parody, "Cake Shop."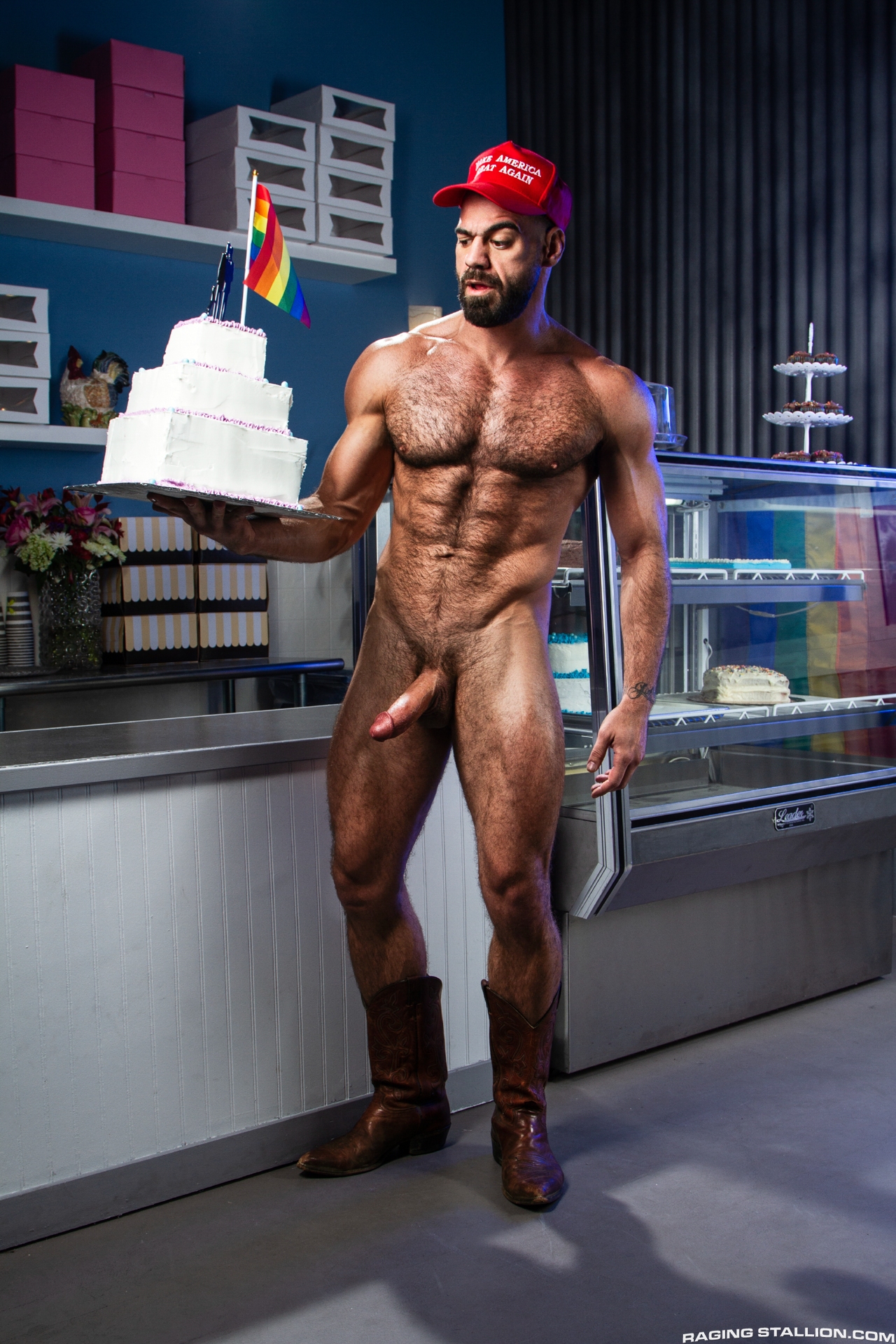 Now that it looks like completely incoherent ghoul Joe Biden will be the Democratic nominee who's all but guaranteed to lose to Trump in November, I guess we better get used to seeing MAGA hats for another four (or, who knows, maybe eight or twelve?) years, both in real life and in gay porn parodies.
Ricky is joined by his born again Christian girlfriend (played by mr. Pam in a fun cameo) in the cake shop, playing anti-gay bigots who need a cake for their wedding. And Draven Navarro is the cake shop clerk who ends up being butt fucked bareback by Ricky.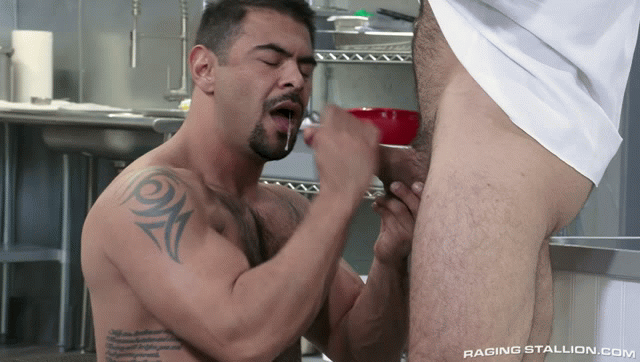 This scene puts a clever twist on all the gay wedding cake court cases we've seen play out over the last few years: Instead of gays needing a wedding cake from bigoted bakers, it's bigoted straights needing a wedding cake from gay bakers. And as far as what leads to the sex, the gay bakers give the MAGA groom a fucked up cake, which obviously leads to a fuckfest in the bakery.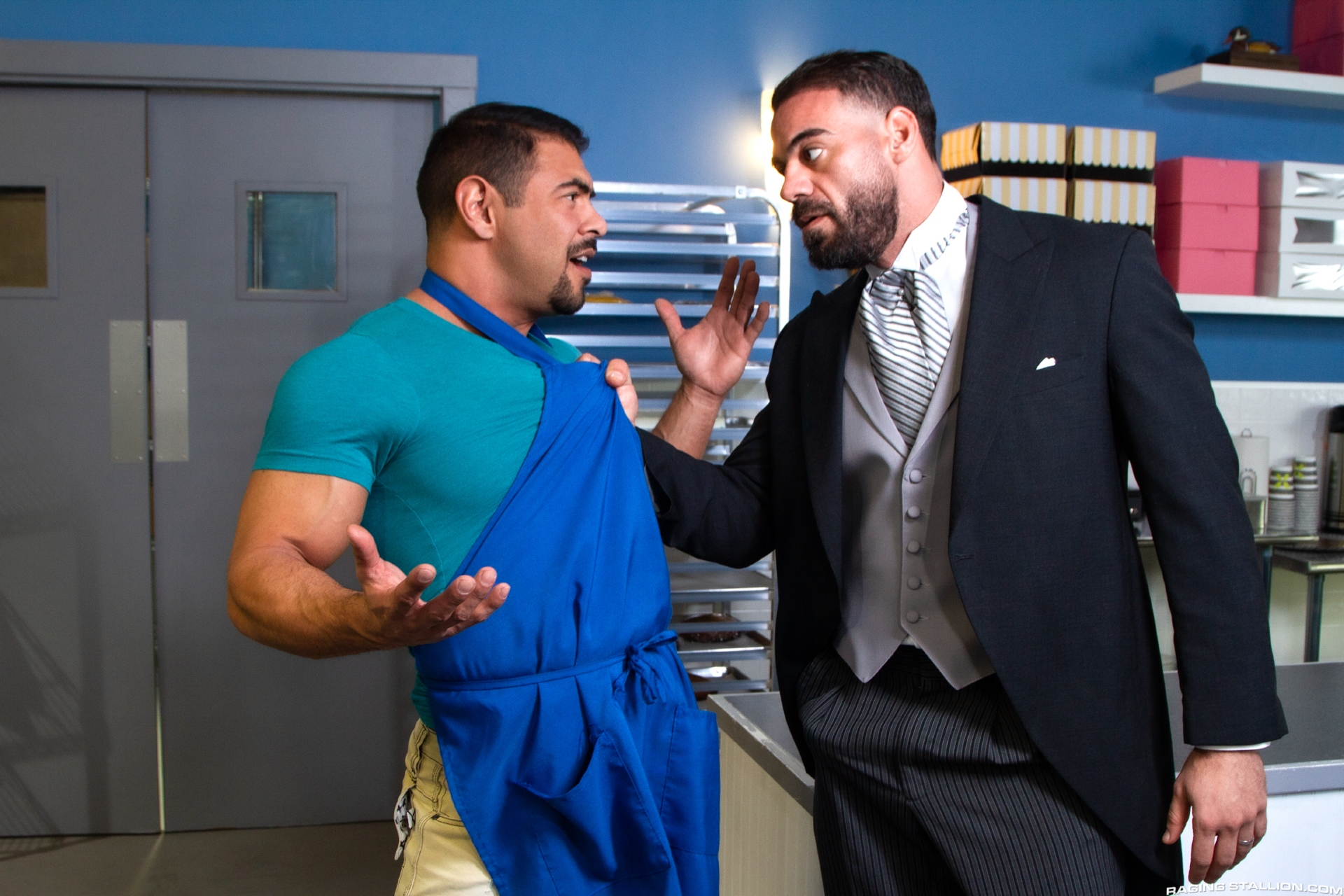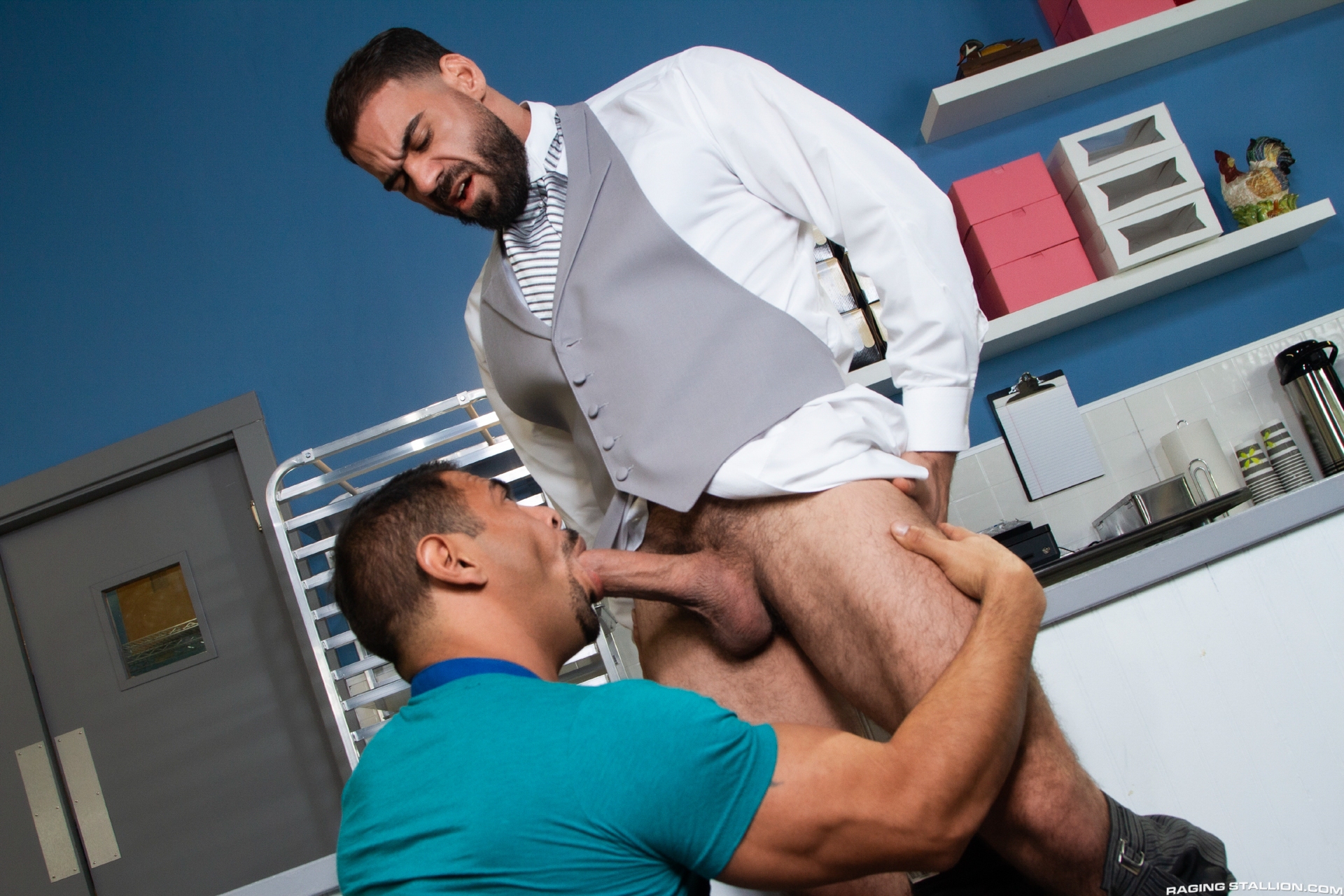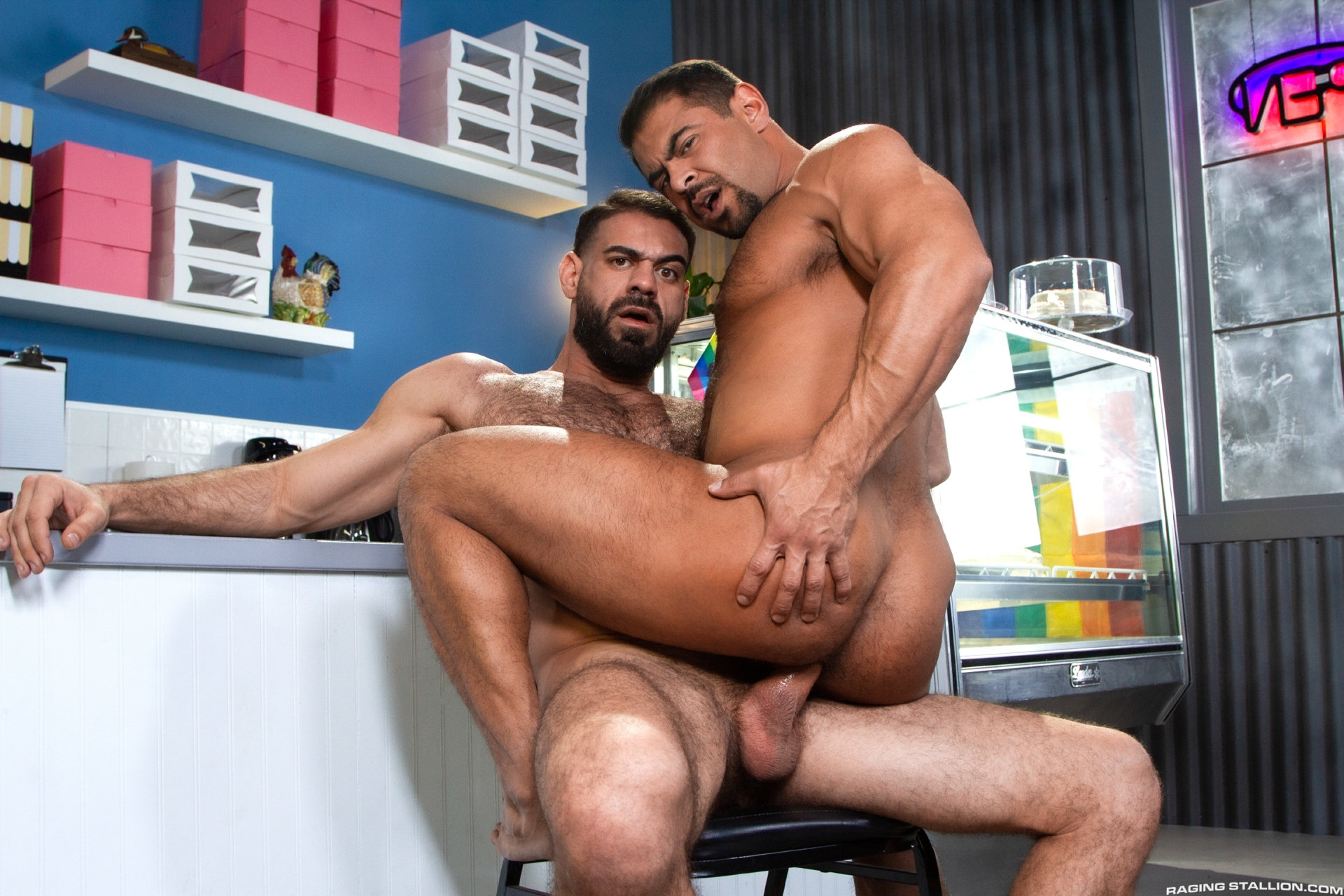 Trailer (watch full scene here):
[
Raging Stallion: Ricky Larkin Fucks Draven Navarro Bareback
]