Exclusive: Right In Front Of My Salad's Nikki V. Reveals How She Became This Summer's Biggest Gay Porn Star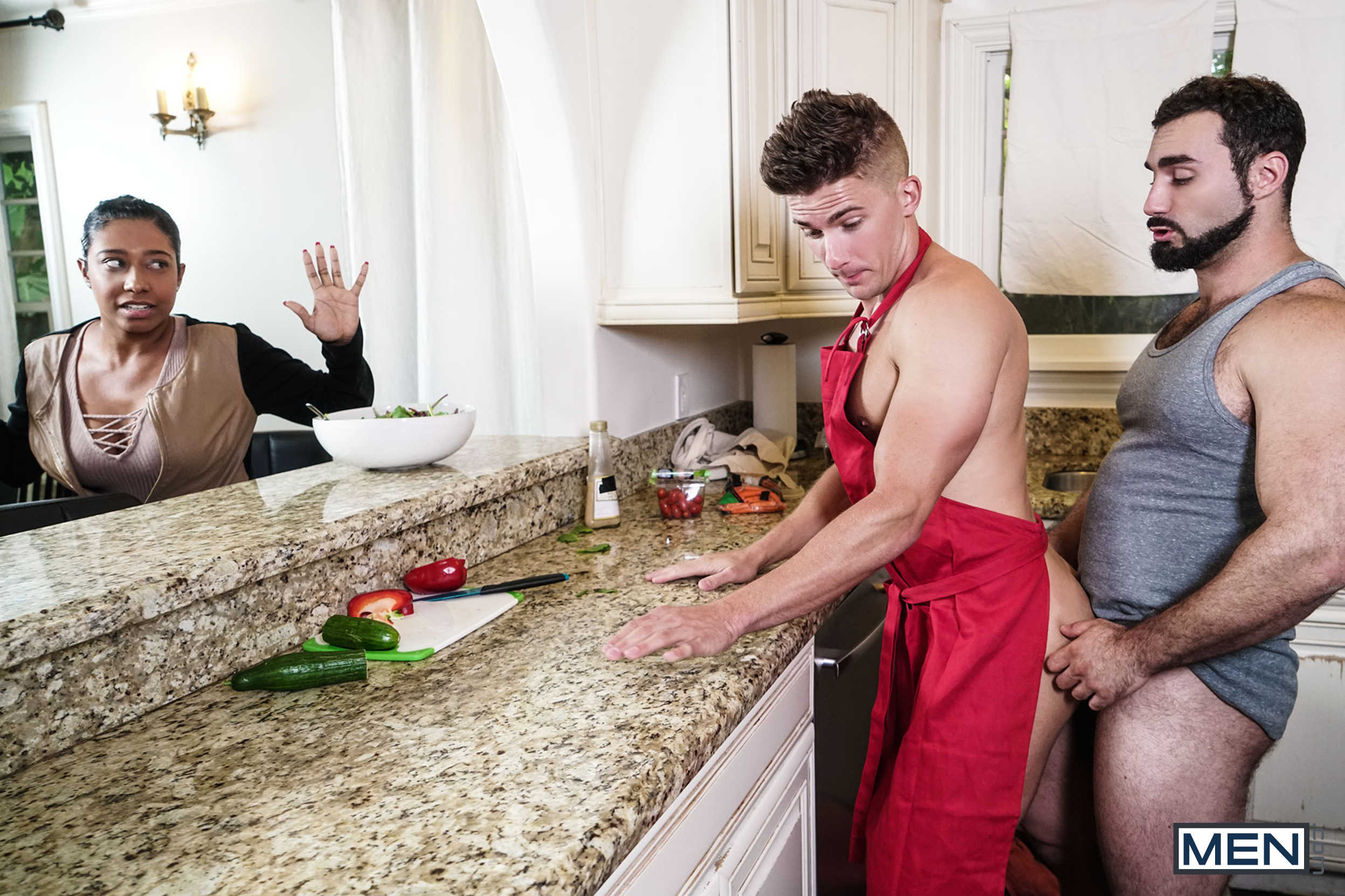 Last weekend, arguably the most popular meme to ever originate from a gay porn scene was born when the entire internet fell in love with actress Nikki V.'s performance in a gay porn scene from Men.com. Specifically, it was her ad-libbed dialogue upon realizing that her husband was having sex right in front of her, as she exclaimed: "Right in front of my salad?"
calling it now…2018 Str8UpGayPorn Awards—Best Supporting Actress pic.twitter.com/PVe5bWK49V

— Str8UpGayPorn (@Str8UpGayPorn) August 1, 2017
Nikki's role as someone who's seemingly more concerned with the dignity of her salad than the fact that her husband is cheating on her became an instant meme, both for the absurd humor and her pitch-perfect performance. Now, in her first-ever interview, actress Nikki V. tells Str8UpGayPorn what it was like to film the scene, what it's like to go viral, where the line "right in front of my salad" came from, and more!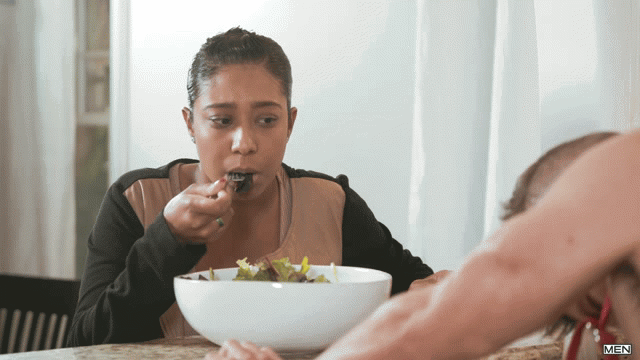 Str8UpGayPorn: Hi Nikki! What was the casting process like for this scene?
Nikki V.: There actually wasn't a casting call for the project. I found the gig on Craigslist and then submitted for it.
So, no audition?
No, I did not have to audition for it. I applied, and I guess they liked what they saw.
Were you familiar with Men.com or the actors in the scene, or any gay porn at all?
I wasn't familiar with them, no. And, I had never watched or knew anything about gay adult films before this.
The type of scene you were in, where a wife discovers her husband having gay sex, has become extremely popular. What do you think of that theme?
Honestly, my first thought was 'this is going to be so cool.' And, then it became hilarious. I had a very hard time trying not to laugh too much. I was seriously into my character.
A lot of people keep their adult work private, but have you told friends or family about how popular you've become?
I do keep some things to myself, but most the time I don't care who knows what. I'm pretty much an open book, and I don't live my life based off what others have to say or what they think, for that matter. I have shared it with my peers and family, and they think it's totally hilarious.
How long did filming take on the scene?
My filming on the scene didn't take long at all. Maybe, like, five to ten minutes.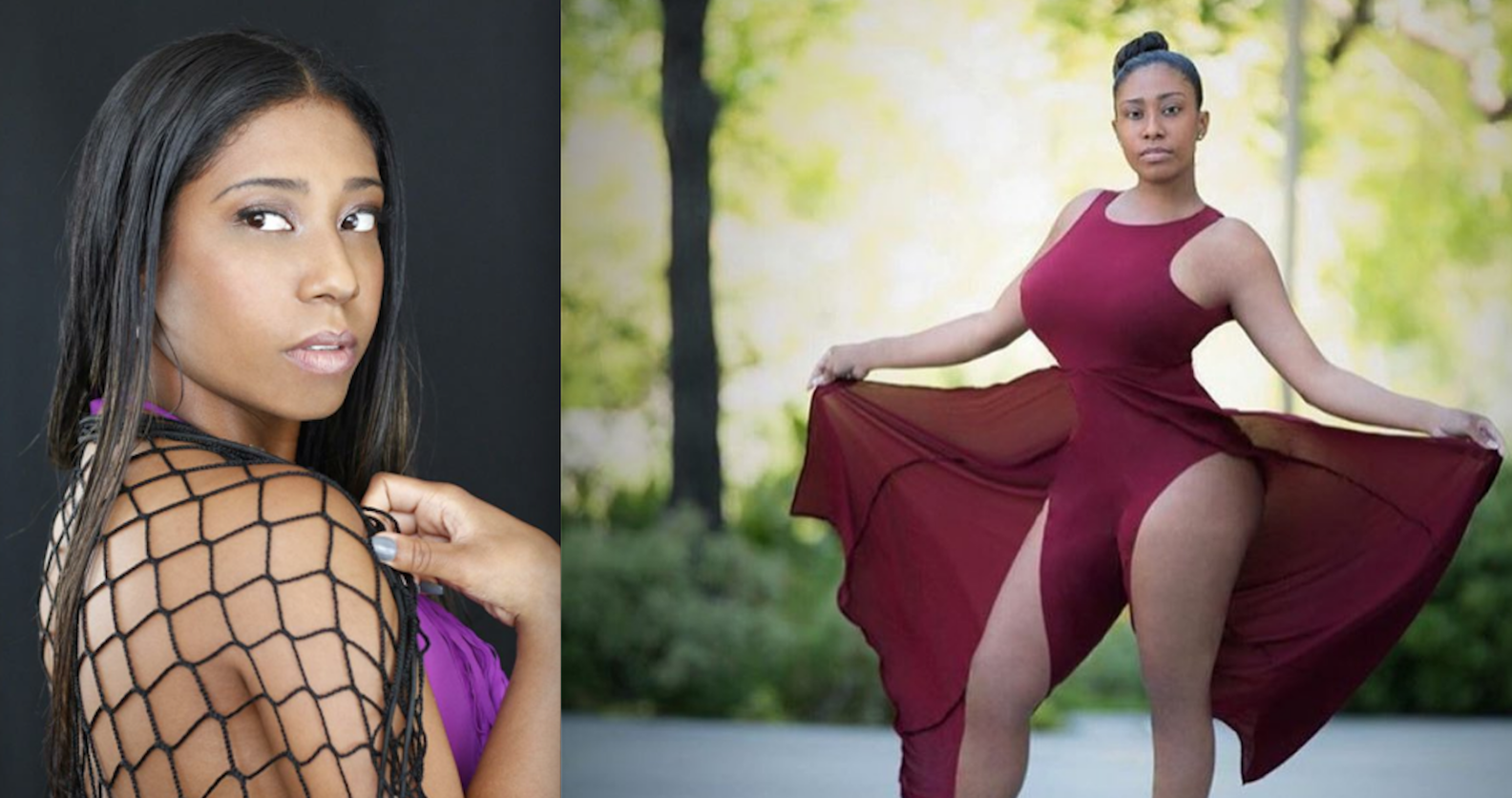 Wow! Have you acted in a role like this before? Was it at all awkward for you, given the sexual nature of the scene?
I have never acted in a role like this one before. It wasn't awkward at all, and I felt very comfortable. Everything was so natural.
Was there a script for the scene?
There was a script, but I was only an extra, so I only had a few lines. For most of it, I added my own lines.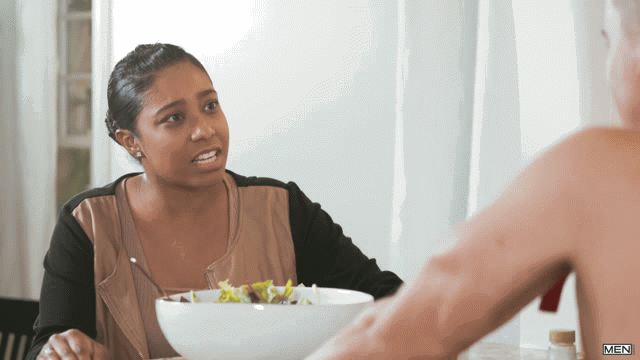 So, "right in front of my salad?" was just you ad-libbing?
Yeah, it was something that I just said, and it all just flew out of my mouth, right along with "you guys are fucking gross!" I was supposed to scream and just storm out, but it was all in the moment, and that's why I think people feel the rawness of it. They know it's real.
The timing and delivery was perfect. How many takes did you do, and did anyone on set have any idea that what you were doing would go viral?
I did two or three takes. We knew it was funny and we were all laughing, but we had absolutely no idea it would turn into this!
Have you been trained in comedy or other types of acting?
No, never had any training. But, I have had other minor roles. I'd definitely like to keep exploring and see where this goes. I like to make others laugh, so we will see.
Would you do another gay adult scene, if the right offer came along?
Yes, absolutely. I already got a call back to do another! I am very, very excited.
What has it been like these past few days for you personally, becoming a meme?
It's been so cool to see how many people actually liked my scene, and people are sending me very encouraging messages and comments. I'm totally in love with the little fame I do have now, and I'm truly grateful for all the shares, likes, and comments.
Finally, that salad you're eating in the scene was supposed to have been made by a professional chef. So, was the salad any good?
Yes! That salad was the bomb! I actually wanted to take it with me after my scene was over.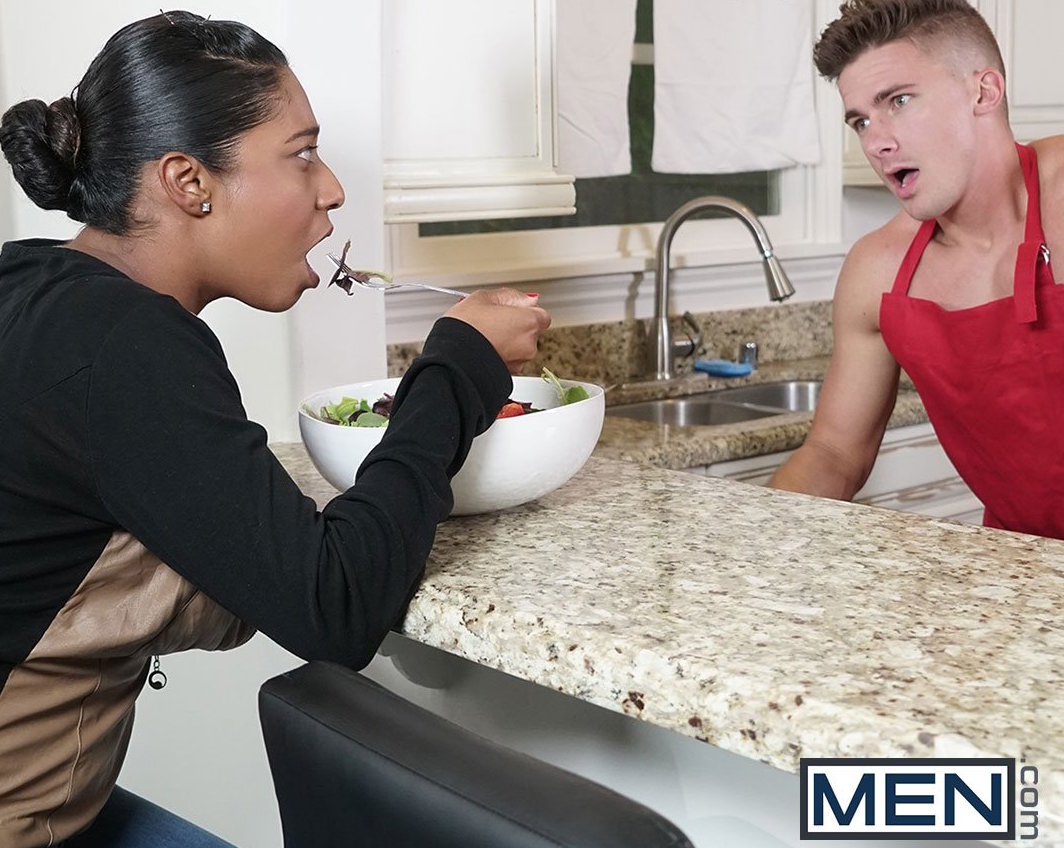 Follow Nikki V. on Instagram and Twitter, and ICYMI, here's her full performance from "Right In Front Of My Salad?"
[
Men.com: Right In Front Of My Salad?
]