Eli Lewis On Rocco Steele's Raw Cock: "It's Pure Fucking Ecstasy!"
Gaysian Prince of gay porn Eli Lewis made his bareback debut last week on BarebackThatHole.com, but this wasn't just any bareback debut. For his first time getting fucked raw, Eli chose to bottom bareback for a man with arguably the biggest cock in all of gay porn right now, Rocco Steele. What did it feel like, would he ever do it again, and why did he switch from condoms to bareback porn? I chatted with Eli Lewis briefly to find out.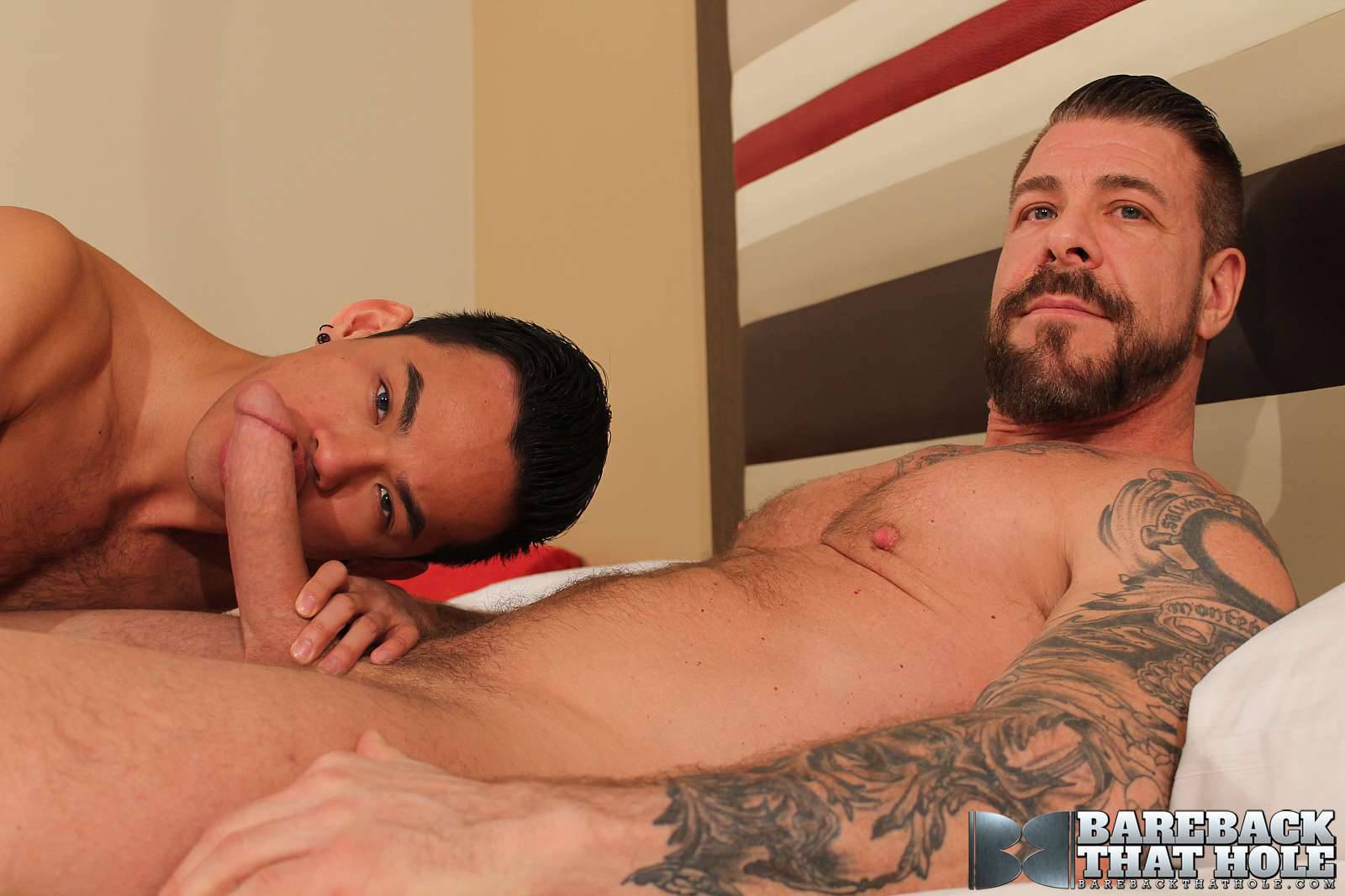 Str8UpGayPorn: Eli! Good lord, what was it like sitting on Rocco Steele's cock for the first time?
Eli Lewis: Taking Rocco for the first time brought me back to my teenage years when I was first discovering what it was like to be a bottom. You see it online and you think it's huge, but it's way bigger and more daunting in person.
Did it hurt, did it feel good, or was it a mix of both?
The head teasing your hole is exciting, but once he starts to slide inside, you panic and don't think you can take him. He's amazing though, and knows how to ease you into it. The experience is exhilarating and painfully delicious. It's pure fucking ecstasy!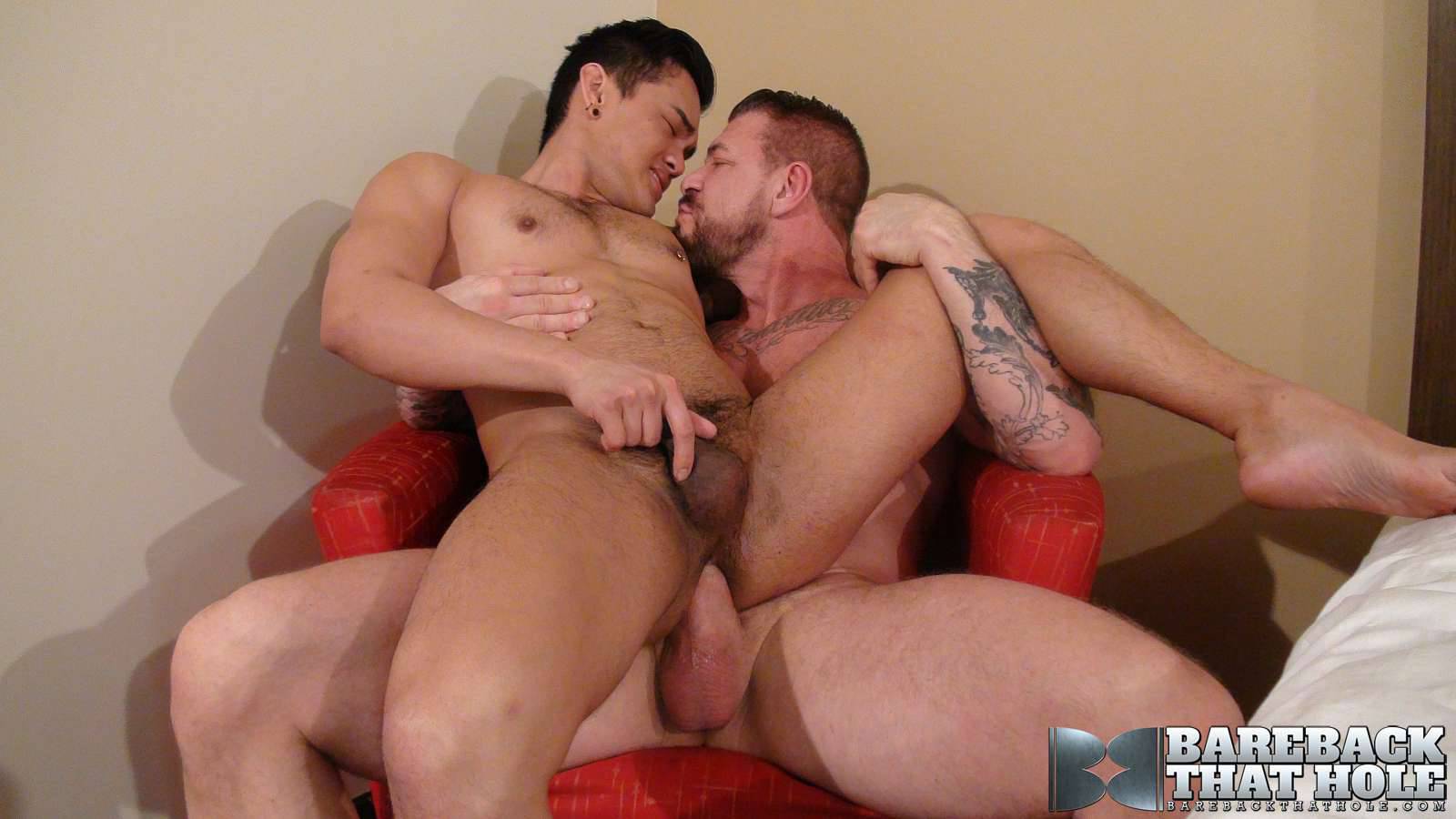 For those who haven't seen it yet, were you able to take every inch of his cock, all the way down?
I could sit here and boast being able to take Daddy Rocco's cock to the base like a champ, but you'll have to watch the scene for yourself to really find out…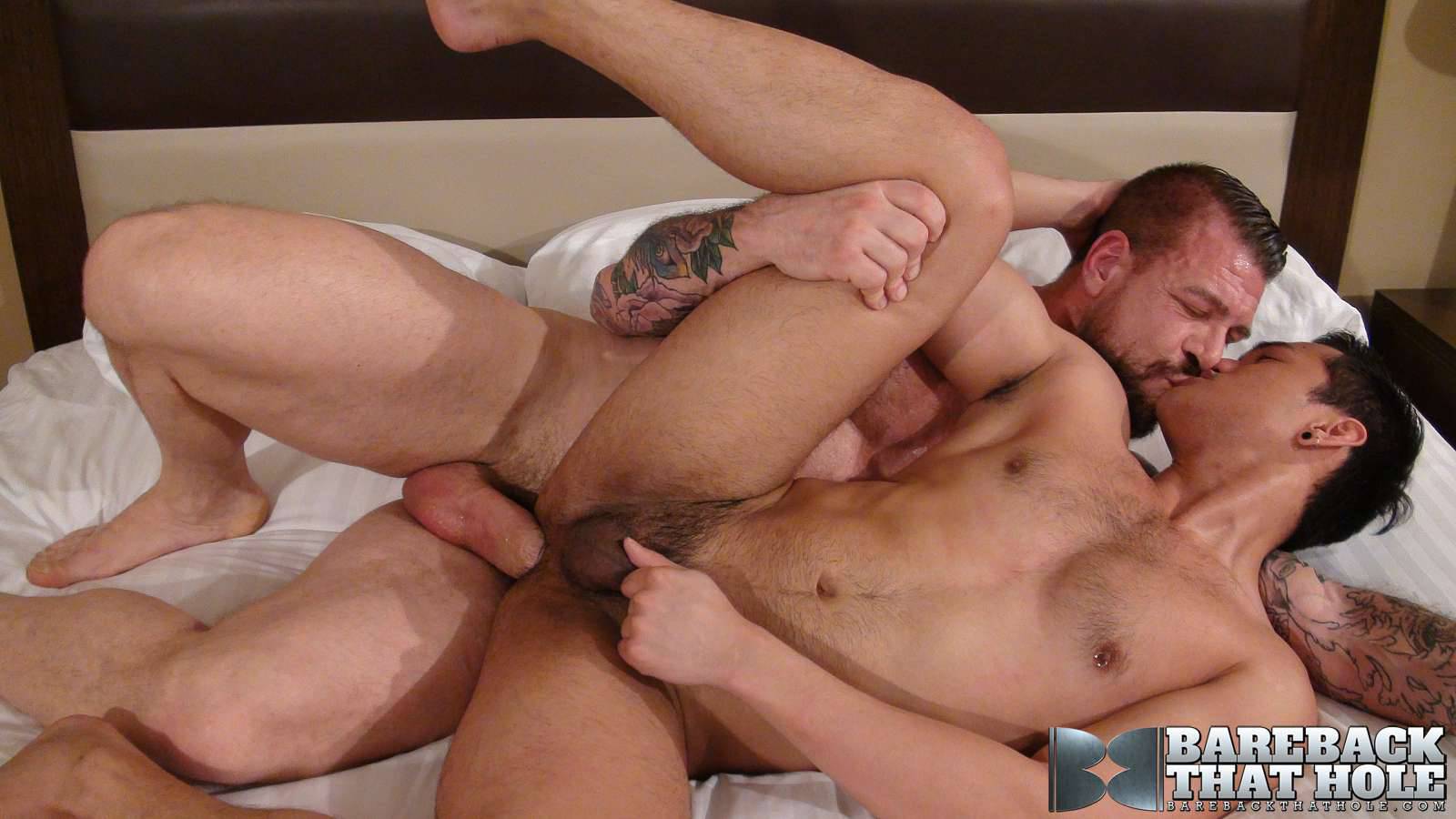 Was this the biggest cock you've ever taken?
Rocco Steele's cock is by far the largest, thickest, and most amazing cock I've ever had the pleasure of taking.
Would you do it again?
Yes! I can't wait to have him ravage me over and over again!
Did you have any reservations about switching over to bareback porn?
I had been discussing the option of making the crossover to working in both condom and bareback porn with a lot of my close friends and fellow performers for awhile before finally deciding to do it with Rocco. My reservations were mostly about how this would affect my public image as a performer as well as translate into my personal life. What it really comes down to is personal responsibility, and how I present myself as someone who is knowledgeable of the risk factors. I act based on the facts and the discussions I have with my partners.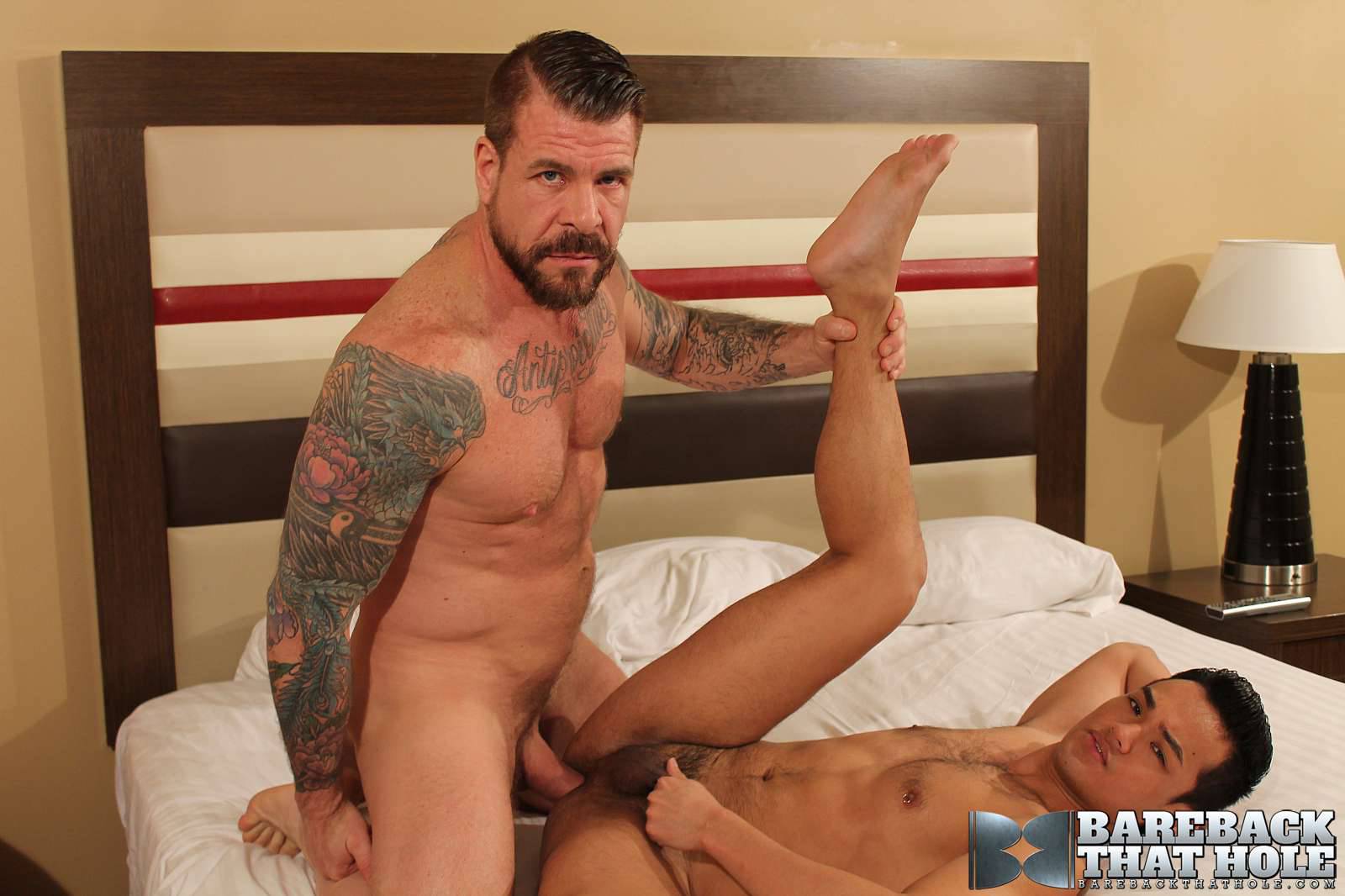 Making the switch to bareback porn definitely isn't as shocking as it used to be.
Bareback porn is out there, it is fetishized, and I think we as porn performers are in a position where we're generally more knowledgeable of sexual health because it's part of our job description. I sometimes bareback in my personal life, and I've now begun to accept offers to work for bareback studios, but that doesn't change my views on safer sex practices. I educate myself, I ask questions, and I have conversations with my partners about our HIV statuses and STI screenings. From there, we can make informed choices as consenting adults.
Trailer for Rocco Steele barebacking Eli Lewis (watch full video here):
[
BarebackThatHole.com: Rocco Steele Fucks Eli Lewis Raw
]