Monday Madness: Guard Patrol Orgy Edition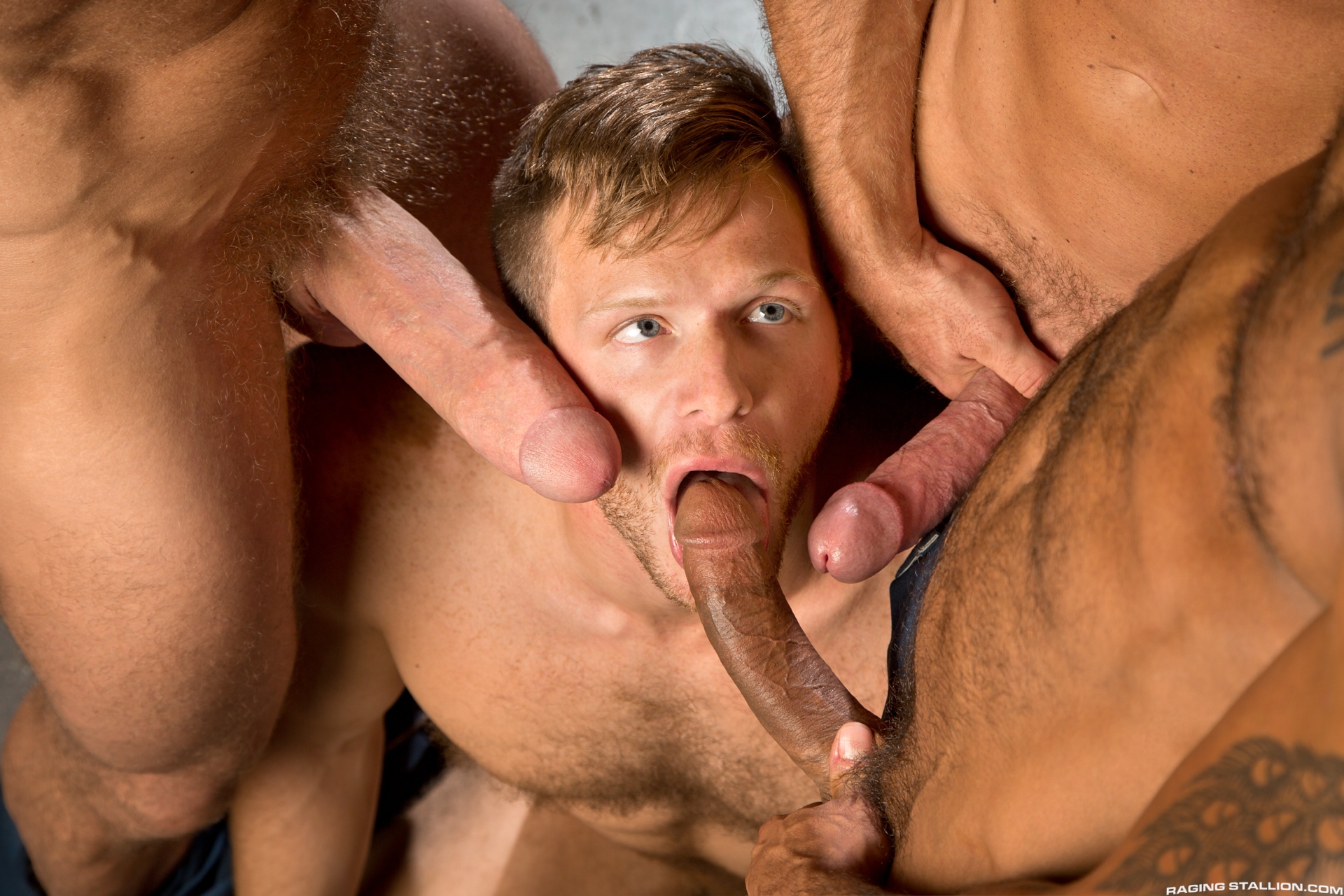 Normally, Monday Madness covers multiple gay porn scenes on the busiest gay porn release day of the week (Monday), but today's edition is devoted solely to one gay porn scene, mostly because this is one of the busiest/craziest gay porn scenes of 2014, and it deserves your undivided attention.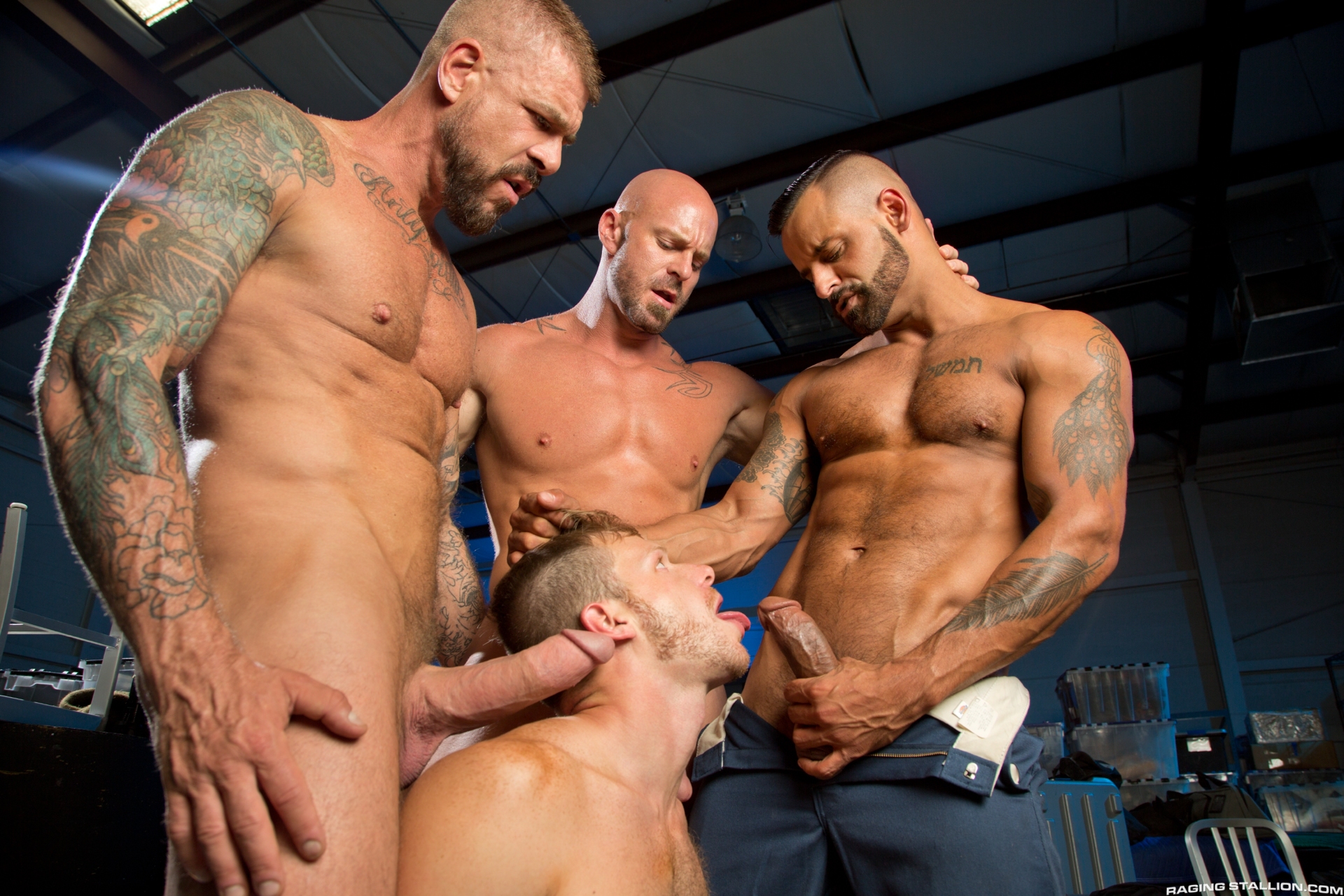 You saw the preview for Raging Stallion's Guard Patrol last month, and now the epic orgy scene is out, featuring David Benjamin, Mitch Vaughn, Brian Bonds, and the absurdly hung Rocco Steele in a four-way fuckfest.
Raging Stallion is splitting this fourgy (or five-gy, if you want to count Rocco Steele's monster cock as its own entity) into two parts, which they kind of had to do. There's so much going on with so much fucking dick and ass, you have to watch it in separate installments. Today is part one, and it's easily the most intense, balls-to-the-wall, hardcore gay porn scene you'll watch this week.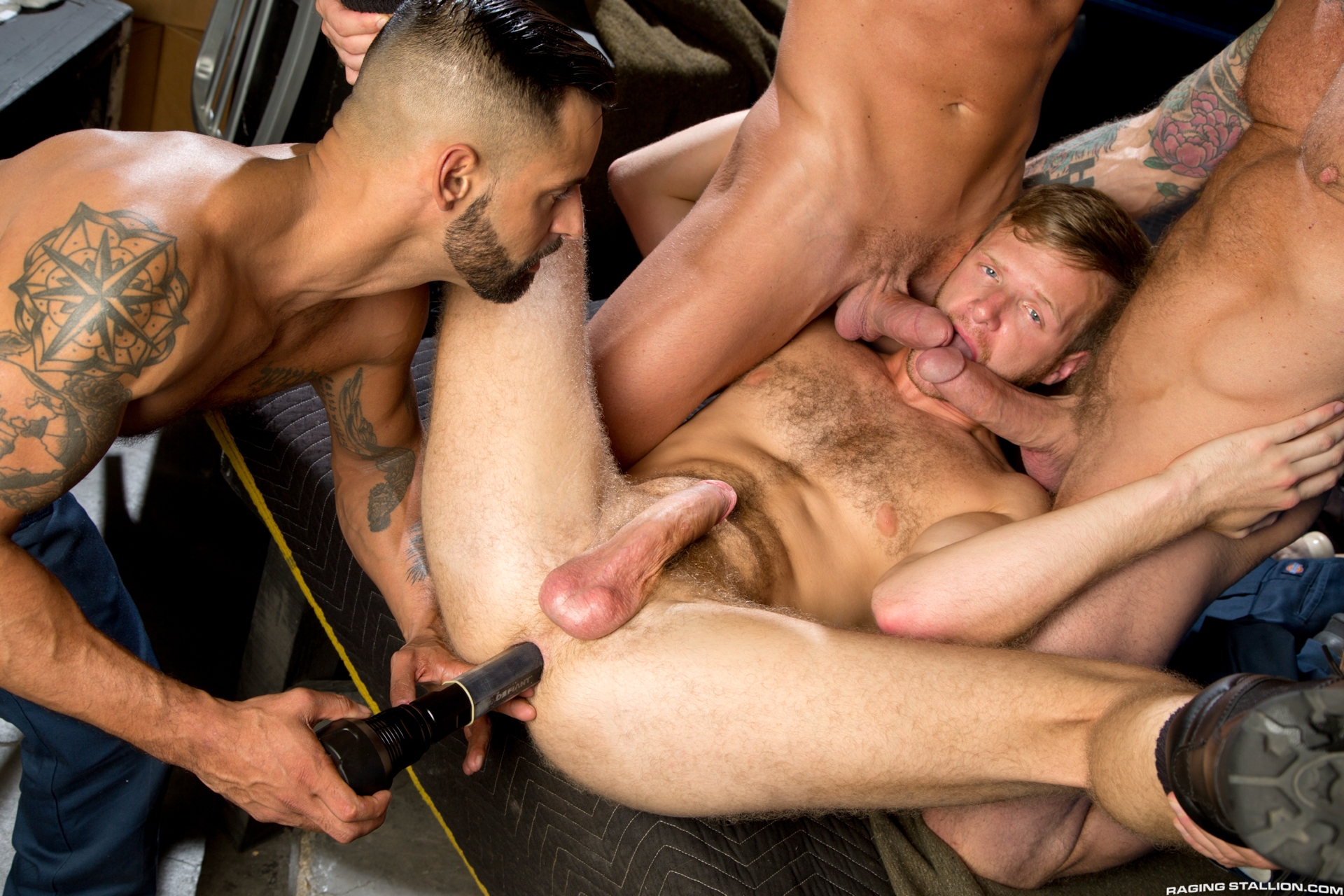 The second part of the Guard Patrol fourgy is coming out in a few days (featuring a Brian Bonds DP), but for now, here's the oral portion. As you can see, Brian Bonds also gets fucked with a huge flashlight, which I think is actually smaller than Rocco Steele's cock?
Trailer (watch full scene here—don't forget, Raging Stallion is still offering $1.00 passes for new members):
[
Raging Stallion: Rocco Steele, David Benjamin, Brian Bonds, Mitch Vaughn Fourgy Part One
]