WATCH: Roman Todd Barebacks His Trans Plumber In "Unclog My Pipes"
We've all seen plenty of gay porn stars playing plumbers over the years, but I think this is the first time I've seen a trans porn star playing a plumber? Miran is serving drain goddess realness:
The plumbers in gay porn usually show their butt cracks or "accidentally" get their shirts wet before any of the sex begins, but this is a fun new twist on an old classic, so Miran cuts to the chase and takes off her clothes while trying to unclog the shower drain, which clearly arouses Roman Todd.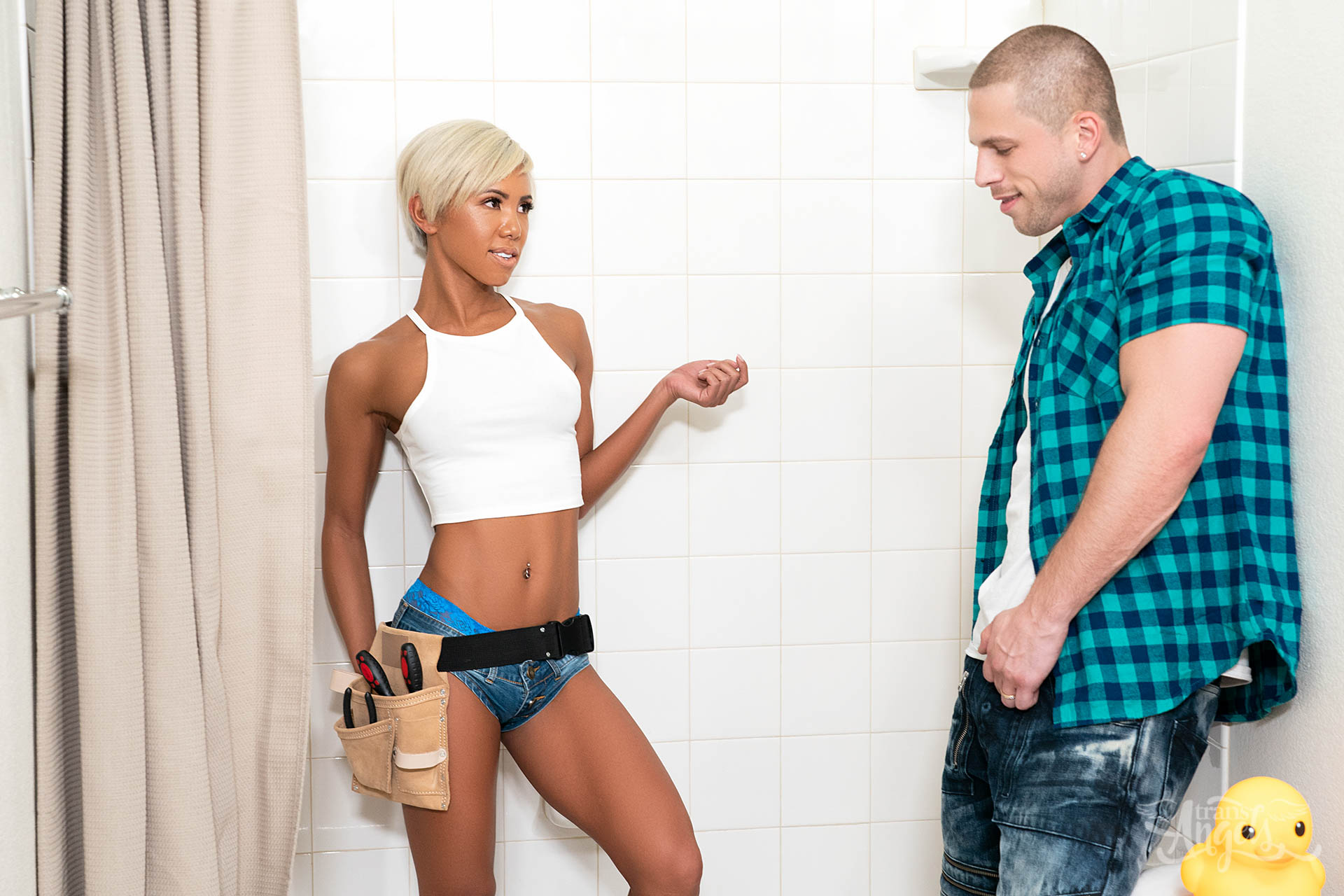 Roman Todd has always been hot, but in this scene, I don't think he's ever looked hotter (the shaved head looks so good on him).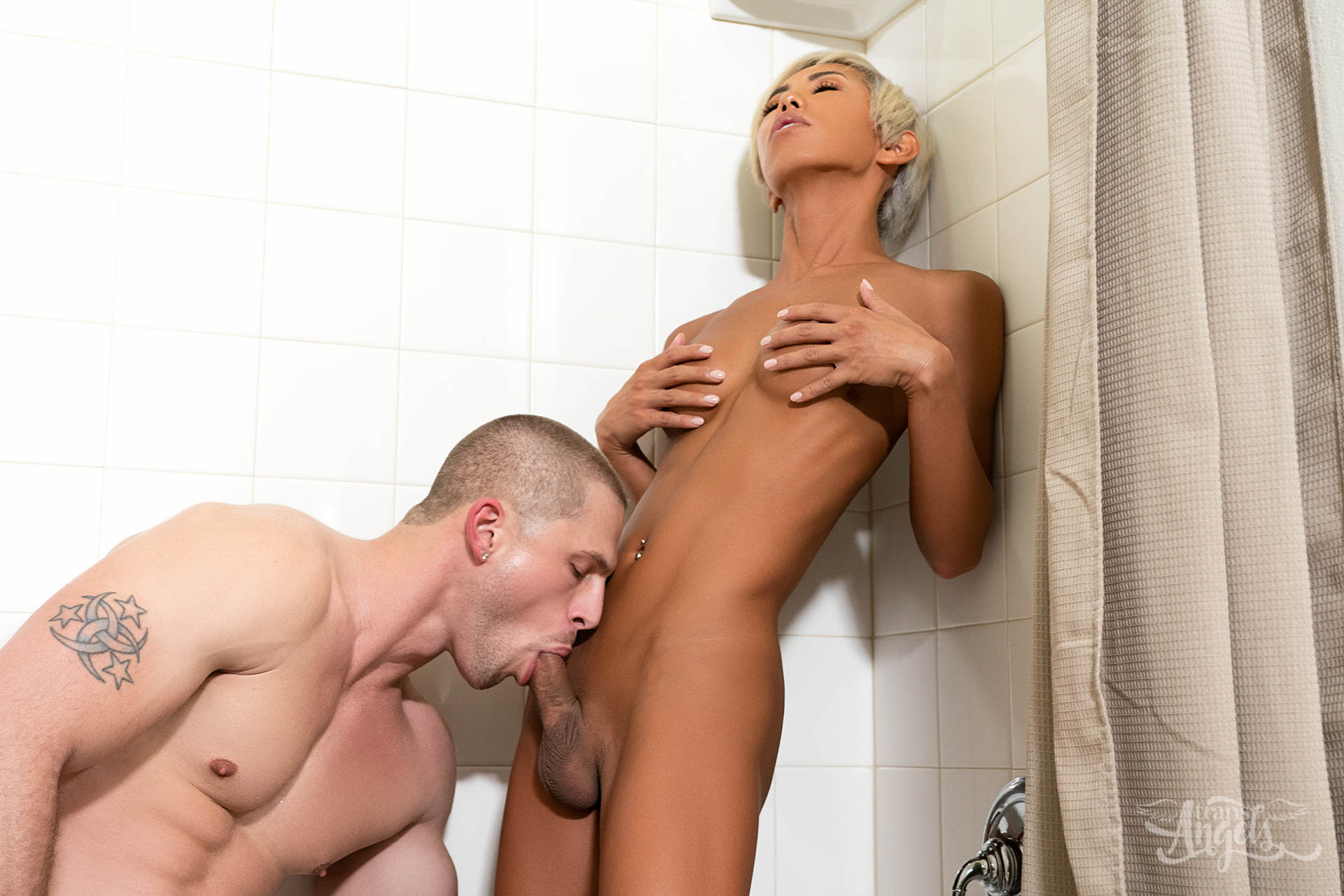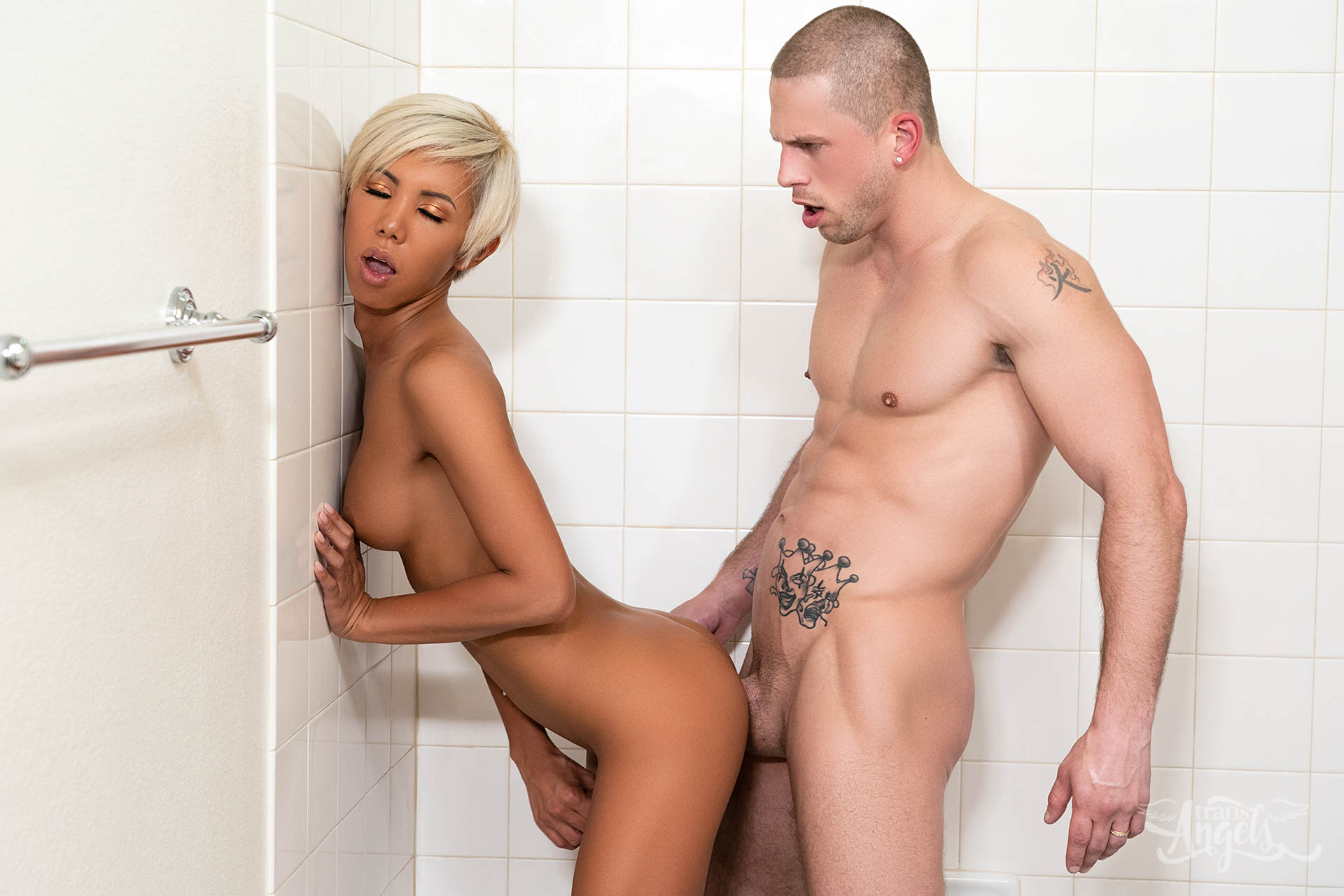 Because this is TransAngels—the sister studio of Men/SeanCody/Bromo/RealityDudes and owned by the same parent company—there is, of course, a wife in this scene, and she discovers Roman barebacking the plumber. This company is obsessed with men cheating on their girlfriends/wives!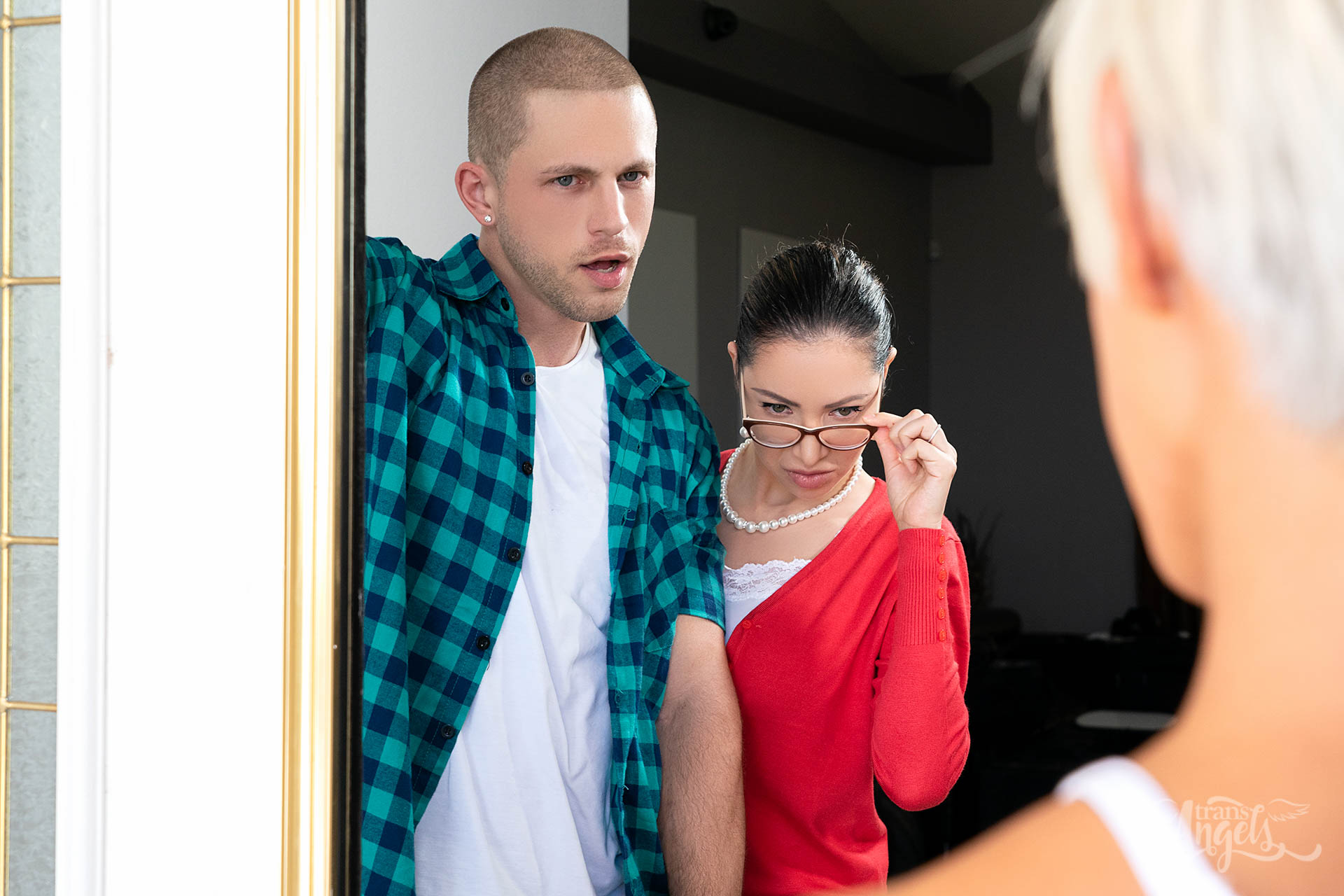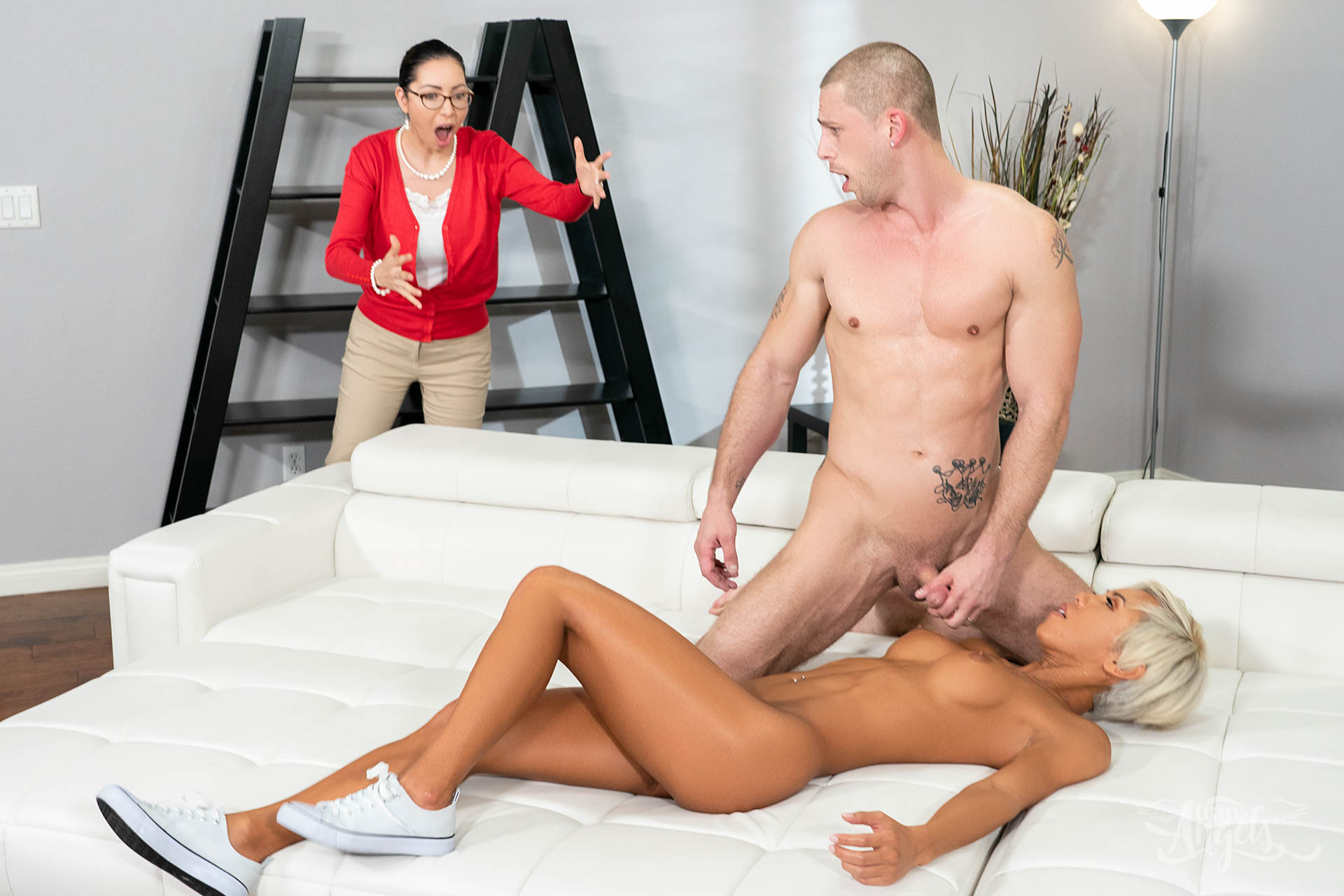 Trailer (watch full scene here):
[
TransAngels: Roman Todd Fucks Miran Bareback
]