Romance Novel Cover Model And Bodybuilder Pleads Guilty To Attacking Capitol On Jan. 6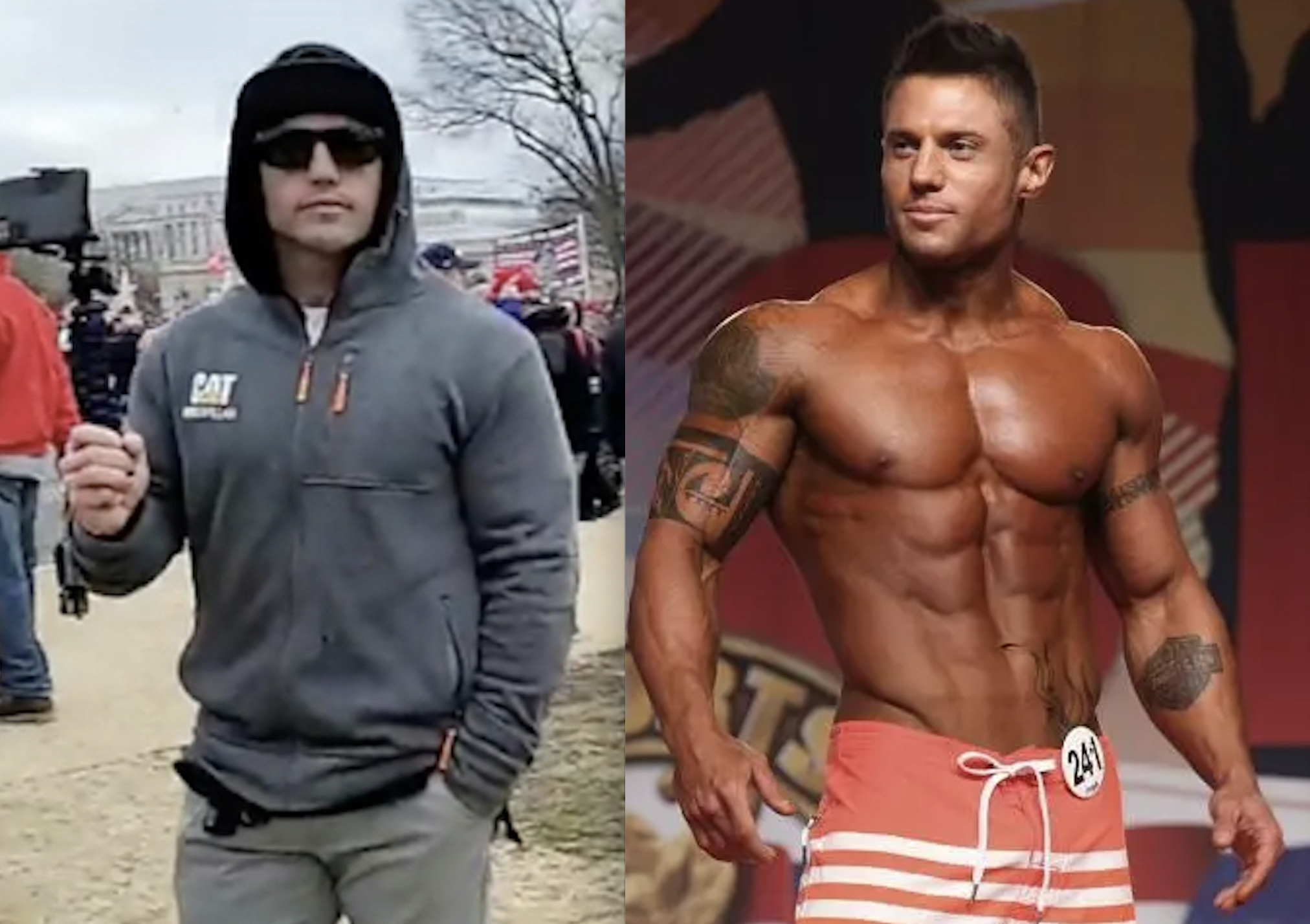 Sergeant Snowflake wishes he were this hot.
A bodybuilder and romance novel cover model turned insurrectionist who attacked the Capitol on January 6th has pleaded guilty to assaulting, resisting, or impeding officers using a dangerous weapon, and he now faces up to 20 years in prison. Gay-for-pay porn star Sergeant Steven Miles faces a similar felony charge for attacking the Capitol (as well as a dozen other charges), and he's still taking his case to trial, so his sentence will likely be even longer. The MAGA bodybuilder's name is Logan James Barnhart (that tracks), and his sentencing will be next March. Via CBS:
Logan James Barnhart, a bodybuilder and model who has appeared on romance novel covers, pleaded guilty Wednesday to assaulting officers with a dangerous weapon at the attack on the U.S. Capitol on Jan. 6, 2021.

Barnhart's statement of offense filed in federal court in Washington, D.C., said Barnhart and other co-defendants were gathered at the Capitol's western terrace and engaged with police officers. Specifically, Barnhart grabbed the neck of an officer's ballistic vest, and Barnhart and another co-defendant dragged the officer into the crowd, according to the court filing. There, other rioters beat the officer with weapons, including a flagpole and a baton, prosecutors said.

Barnhart pleaded guilty to assaulting, resisting, or impeding certain officers using a dangerous weapon, and he is scheduled to be sentenced in March 2023. He faces a statutory maximum of 20 years in prison, according to prosecutors.
[CBS]
In his off time from being a domestic terrorist, Barnhart competed in bodybuilder shows and appeared on multiple romance novel covers, including one that may or may not have been adapted into an Icon Male gay porn, "Stepbrother Unsealed: A Bad Boy Military Romance."