Gay Porn Superstar Weekend: Ryan Rose, Wesley Woods, Alex Mecum, Skyy Knox, Cory Kane, Arad Winwin, And More!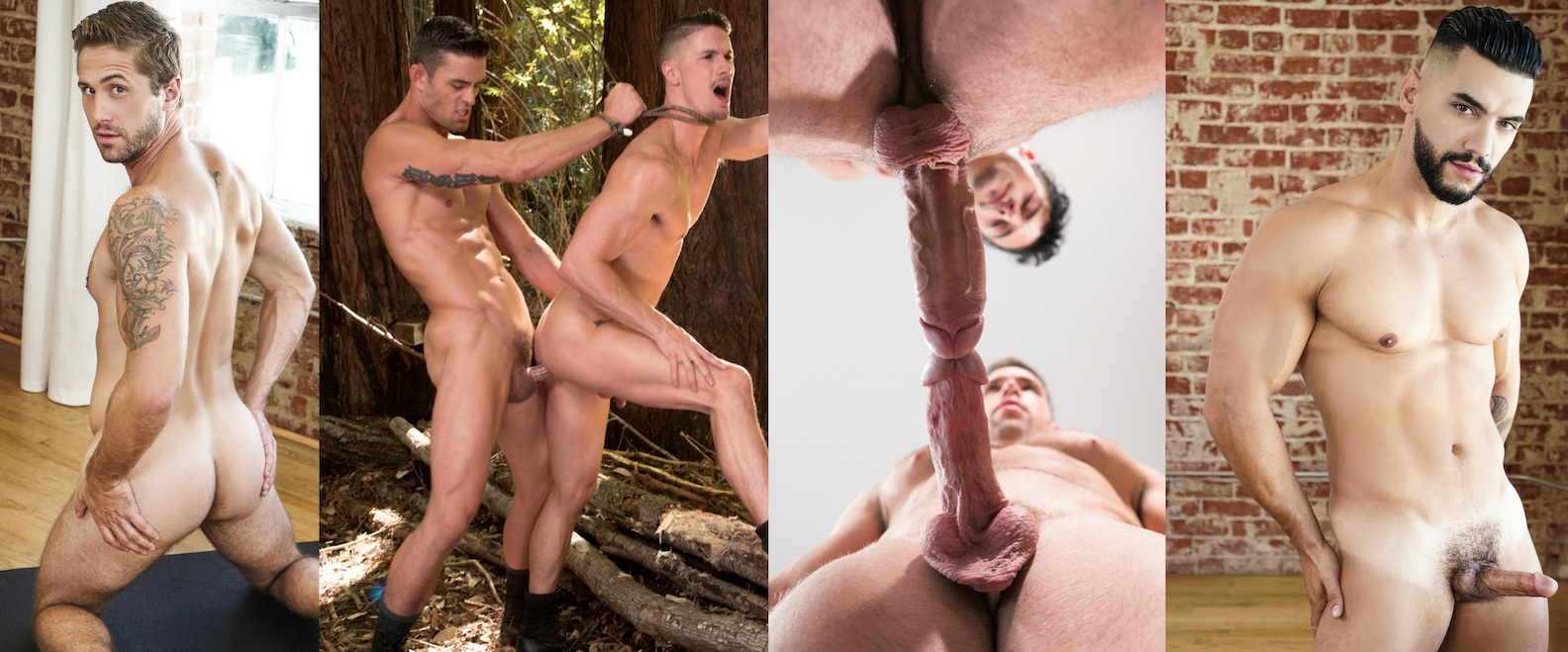 Three major gay porn releases this weekend starring nearly a dozen popular gay porn stars. Note that all these scenes feature condoms, as no notable bareback scenes were released today (Corbin Fisher and Helix might have some coming tomorrow though).
First, the scene with the best bodies of the weekend features Ryan Rose and Skyy Knox. It's from Falcon, with Ryan slamming the hell out of Skyy in the woods.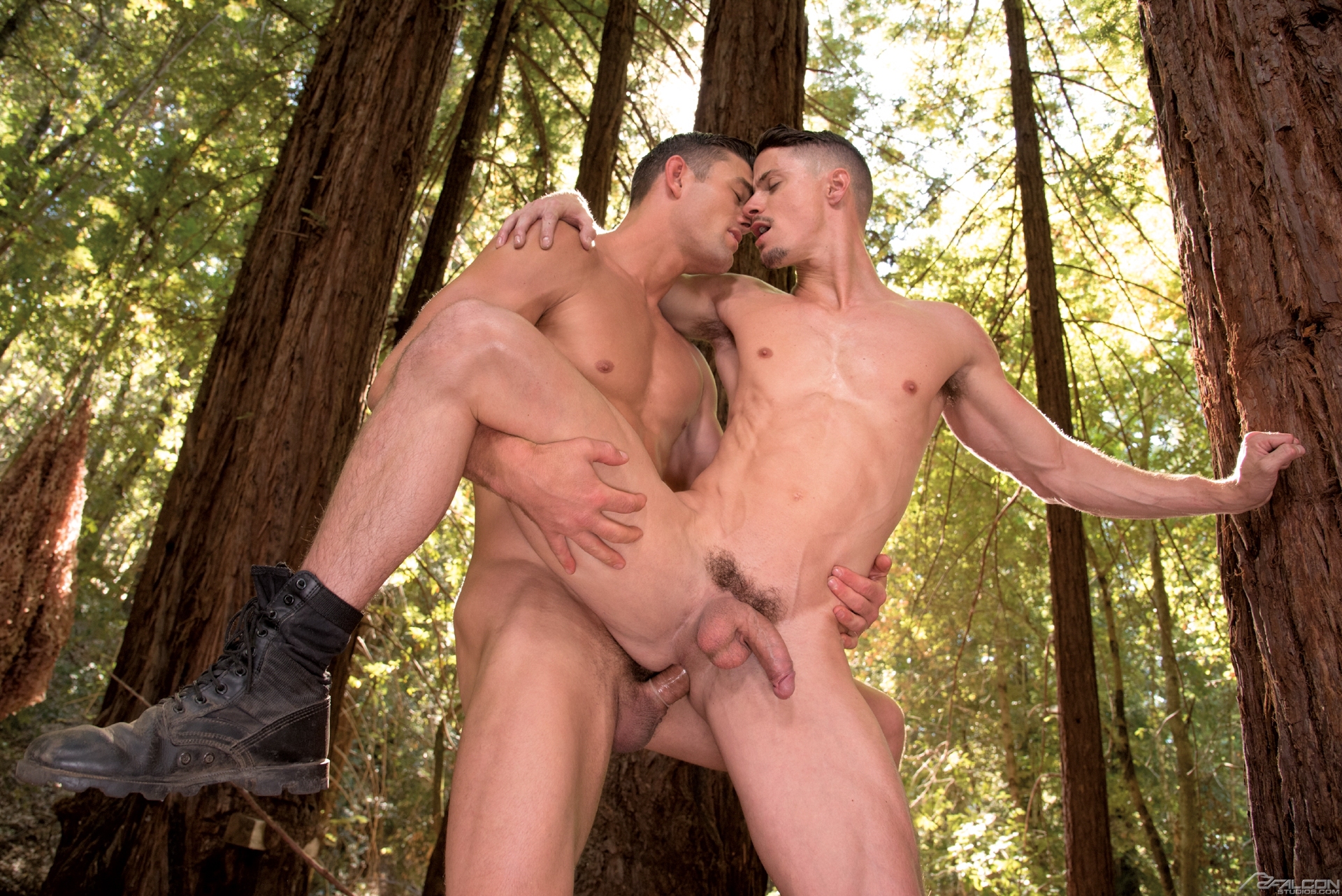 This scene ends with Ryan shooting a gigantic load of cum directly into Skyy's mouth, and then Skyy snowballs it back into Ryan's mouth!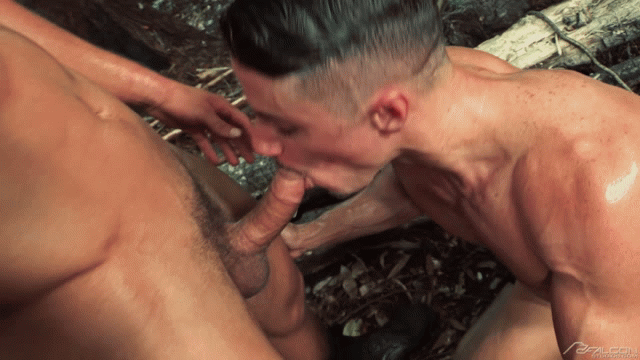 Trailer (watch full scene here):
[
Falcon: Ryan Rose Fucks Skyy Knox
]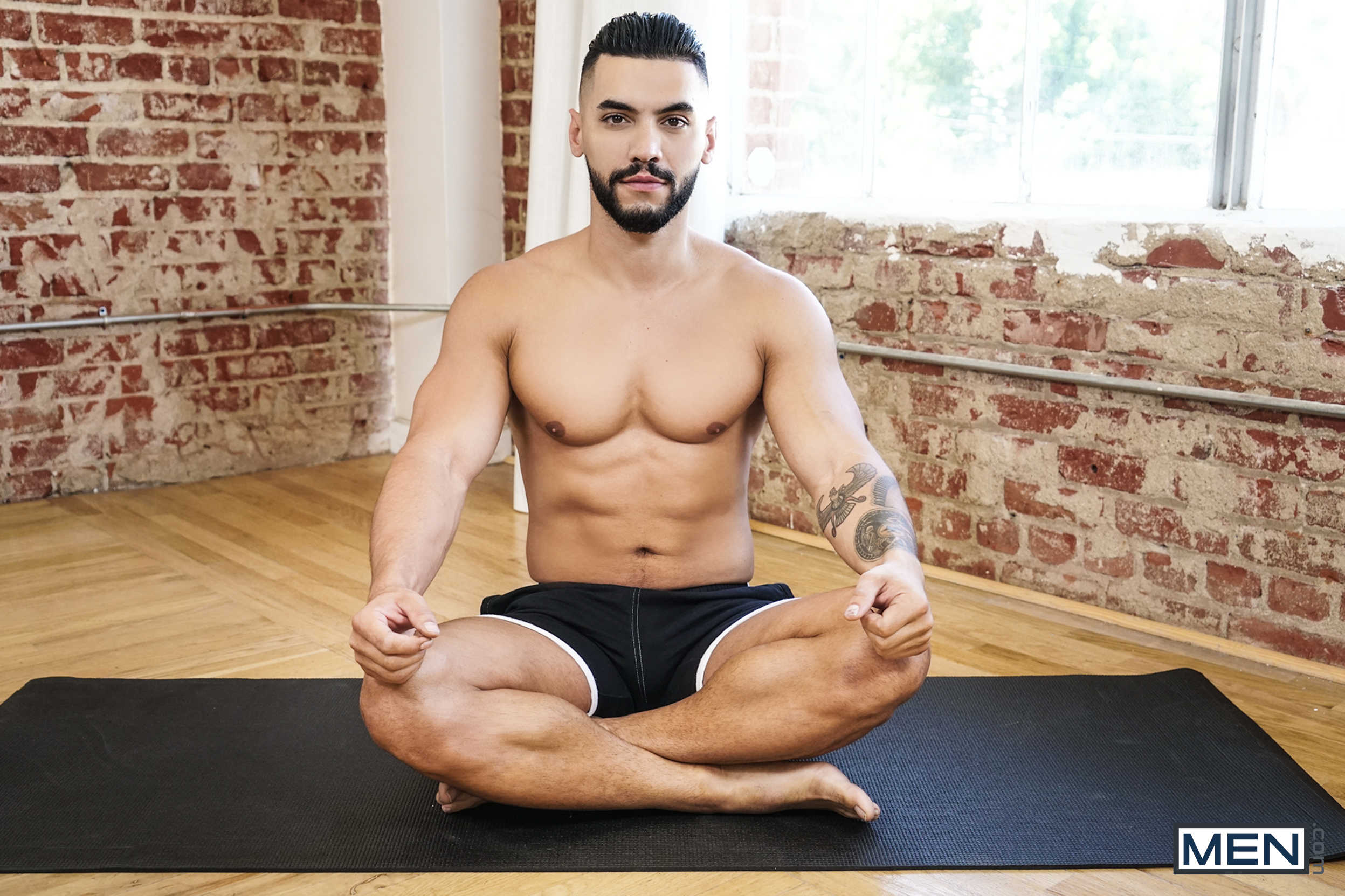 Next, it's a rare gay porn six-way from Men.com featuring six of the best looking models performing today. The sextuple fuckfest stars Arad Winwin (above) as a slutty yoga teacher who seduces five of his horny students, played by (left to right, below) Leon Lewis, Wesley Woods, Jacob Peterson, Leo Luckett, and Casey Jacks:
For such a large group, there are some missed opportunities here (there's no DP, there's no trainfucking, and no one is gangbanged), as the six-way splits up and basically just turns into three two-ways and then two three-ways. But, it's filmed well, the guys look good, and it's kind of like watching two or three different scenes at once, I guess?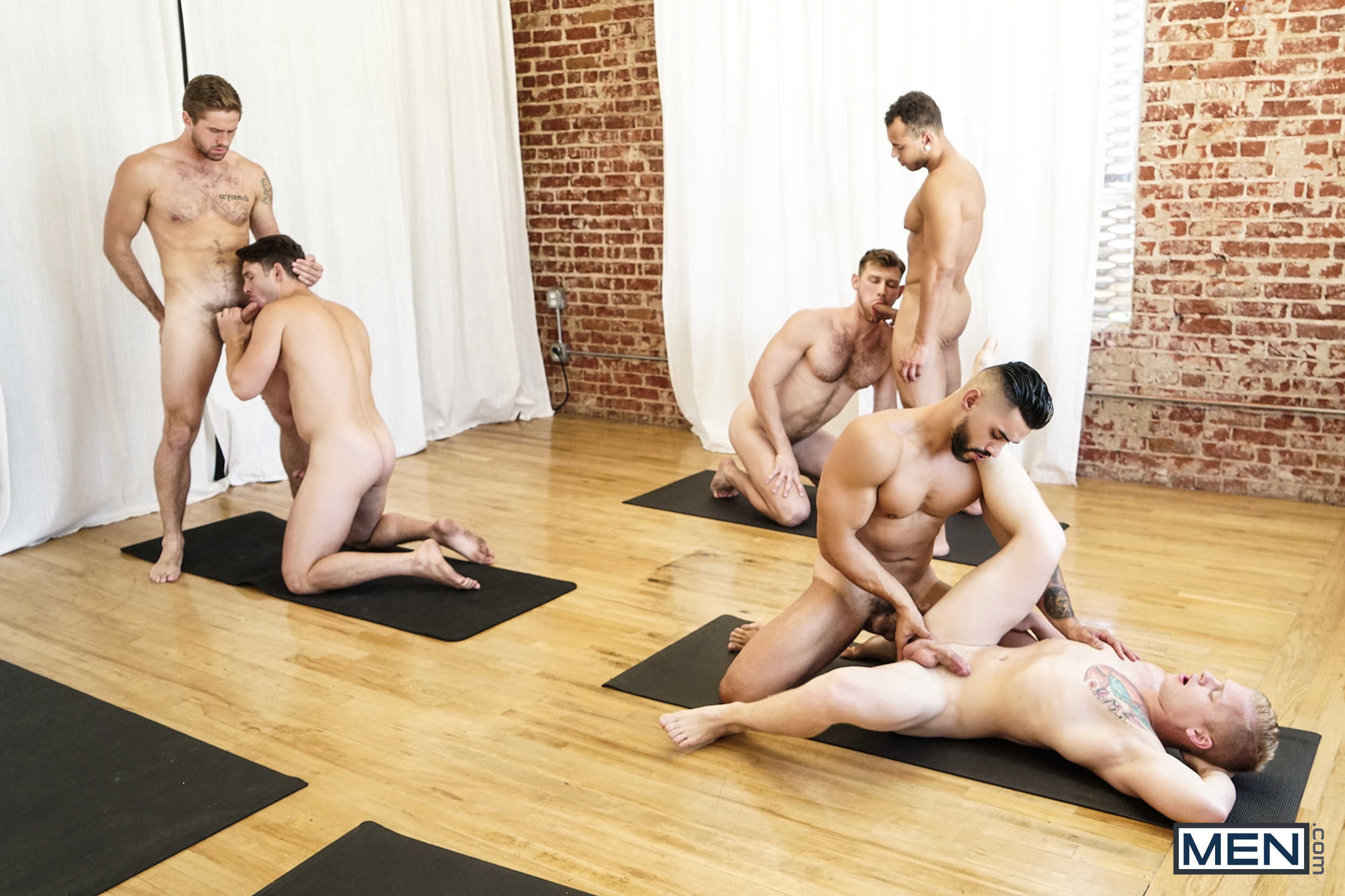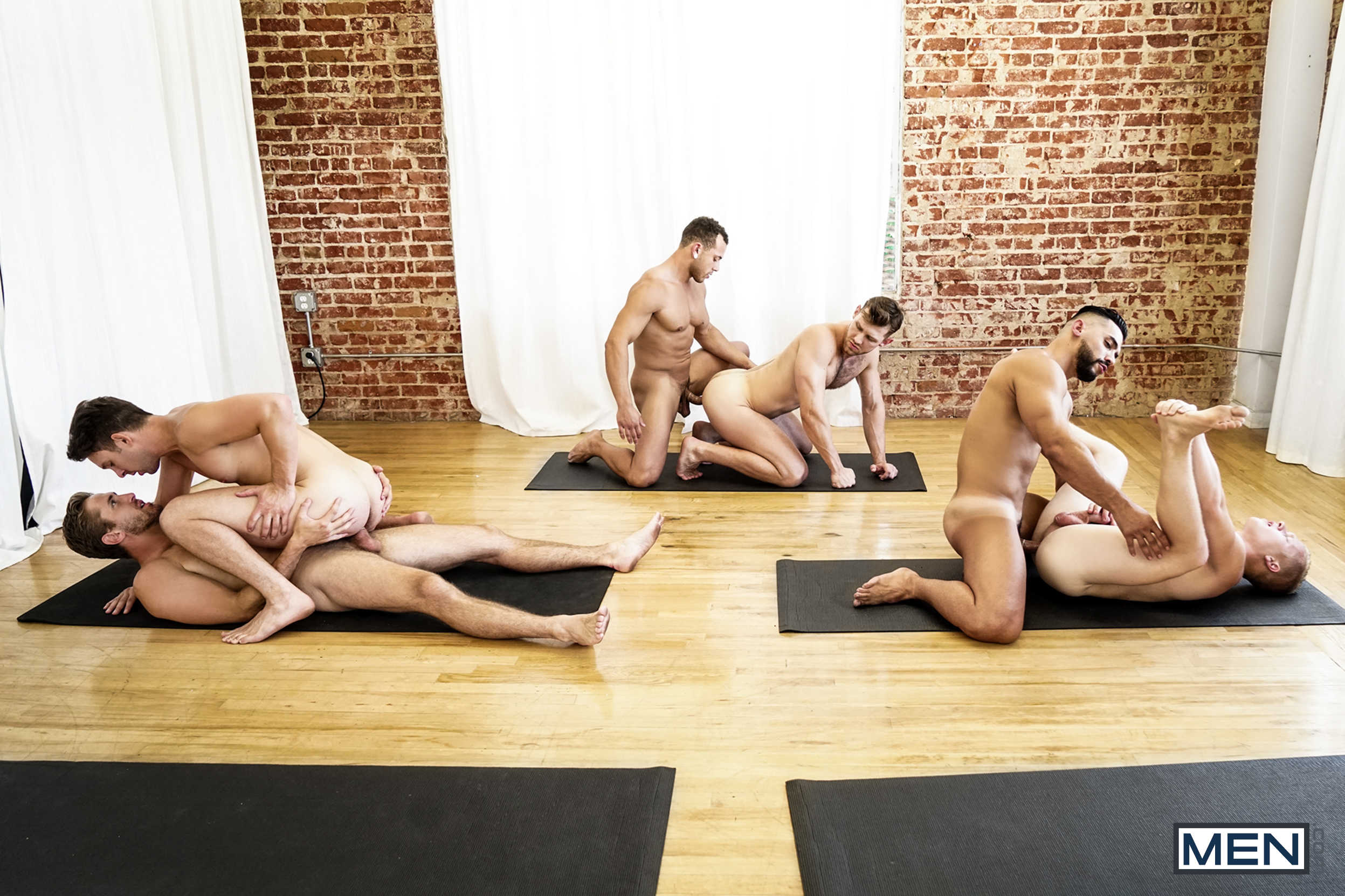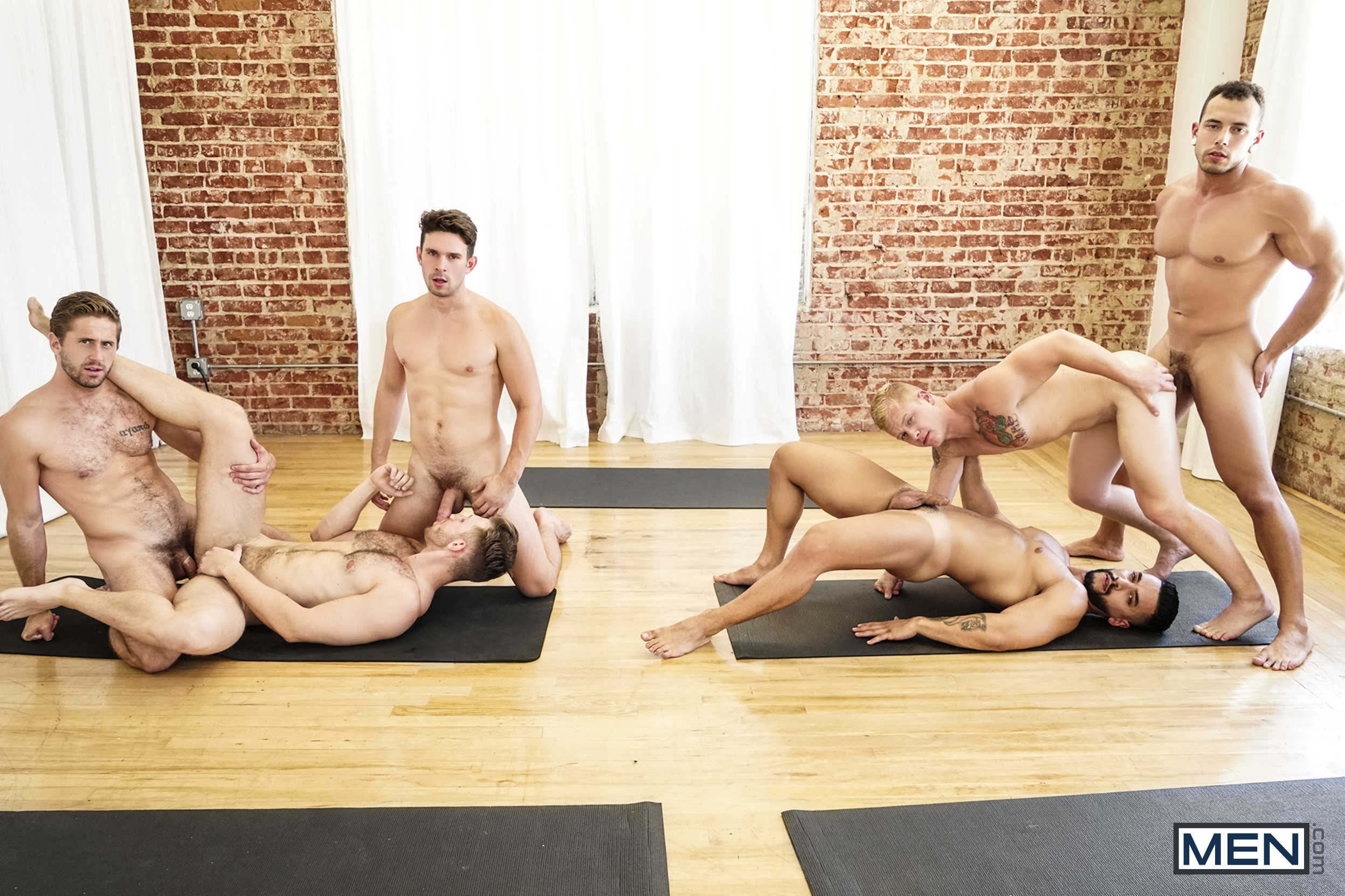 Trailer (watch full scene here):
[
Men.com: Arad Winwin, Wesley Woods, Casey Jacks, Jacob Peterson, Leo Luckett, Leon Lewis
]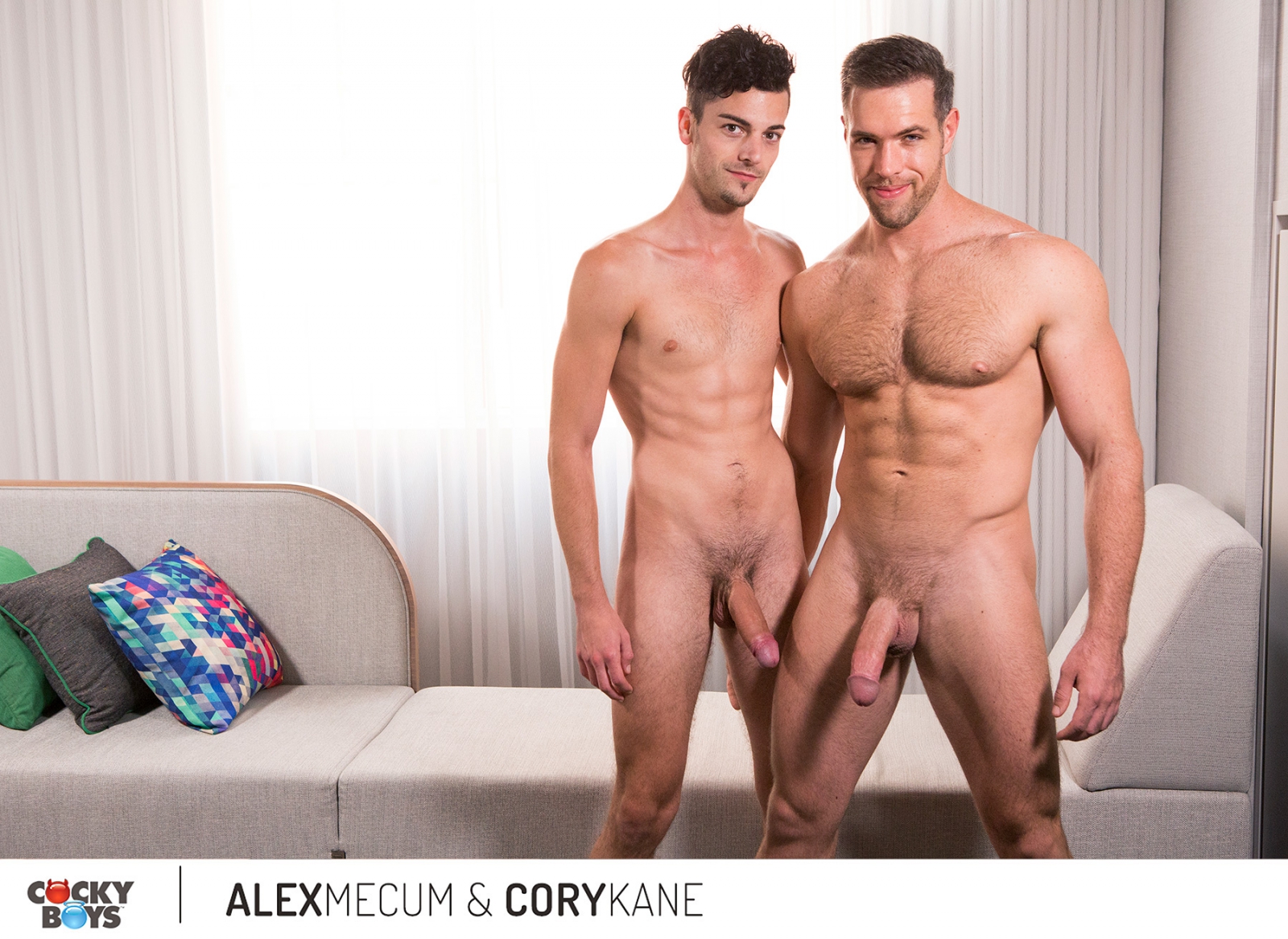 Finally, the largest cocks of the weekend clearly belong to Cory Kane and Alex Mecum for CockyBoys, and this scene was filmed on location in Montreal.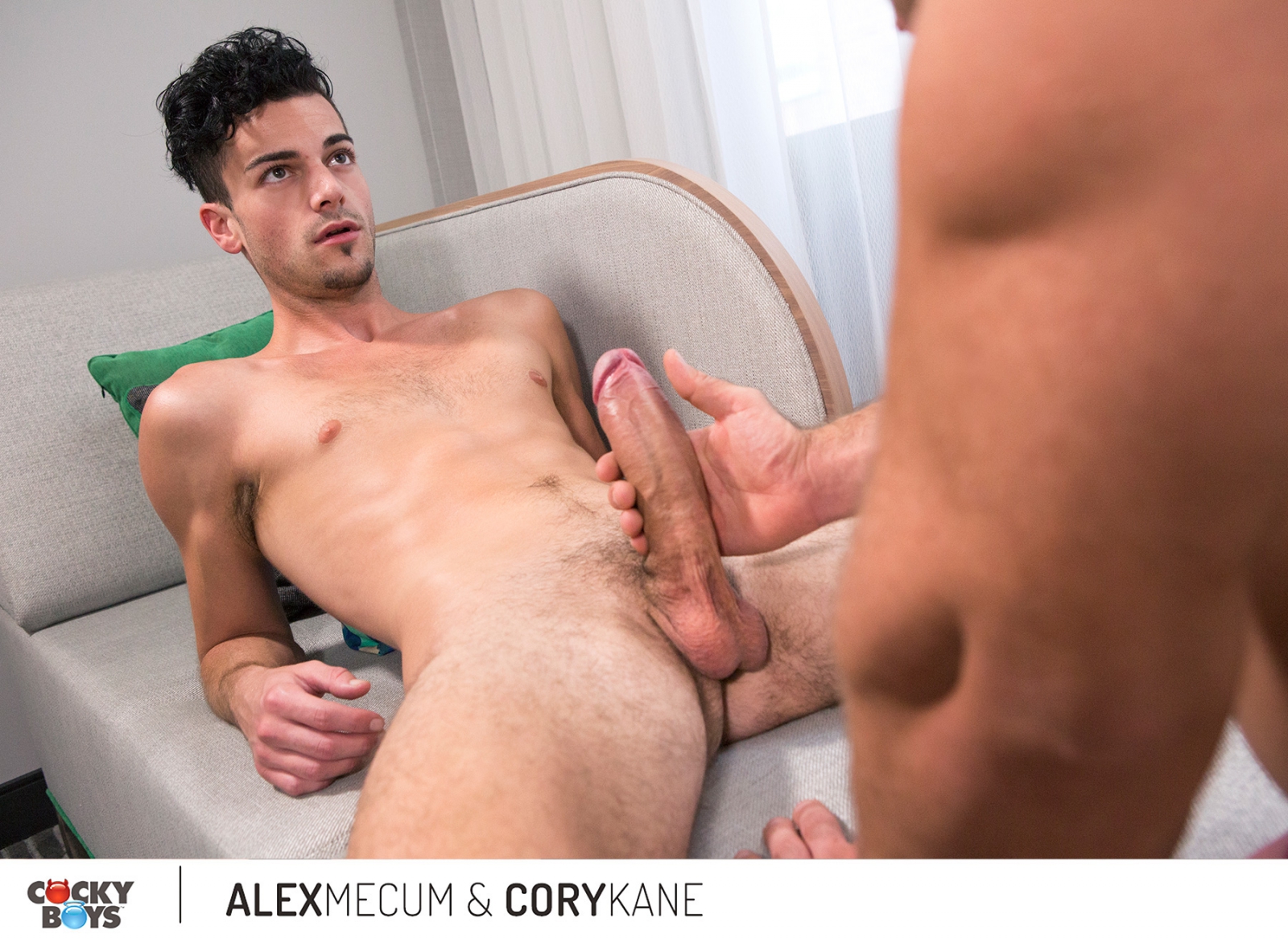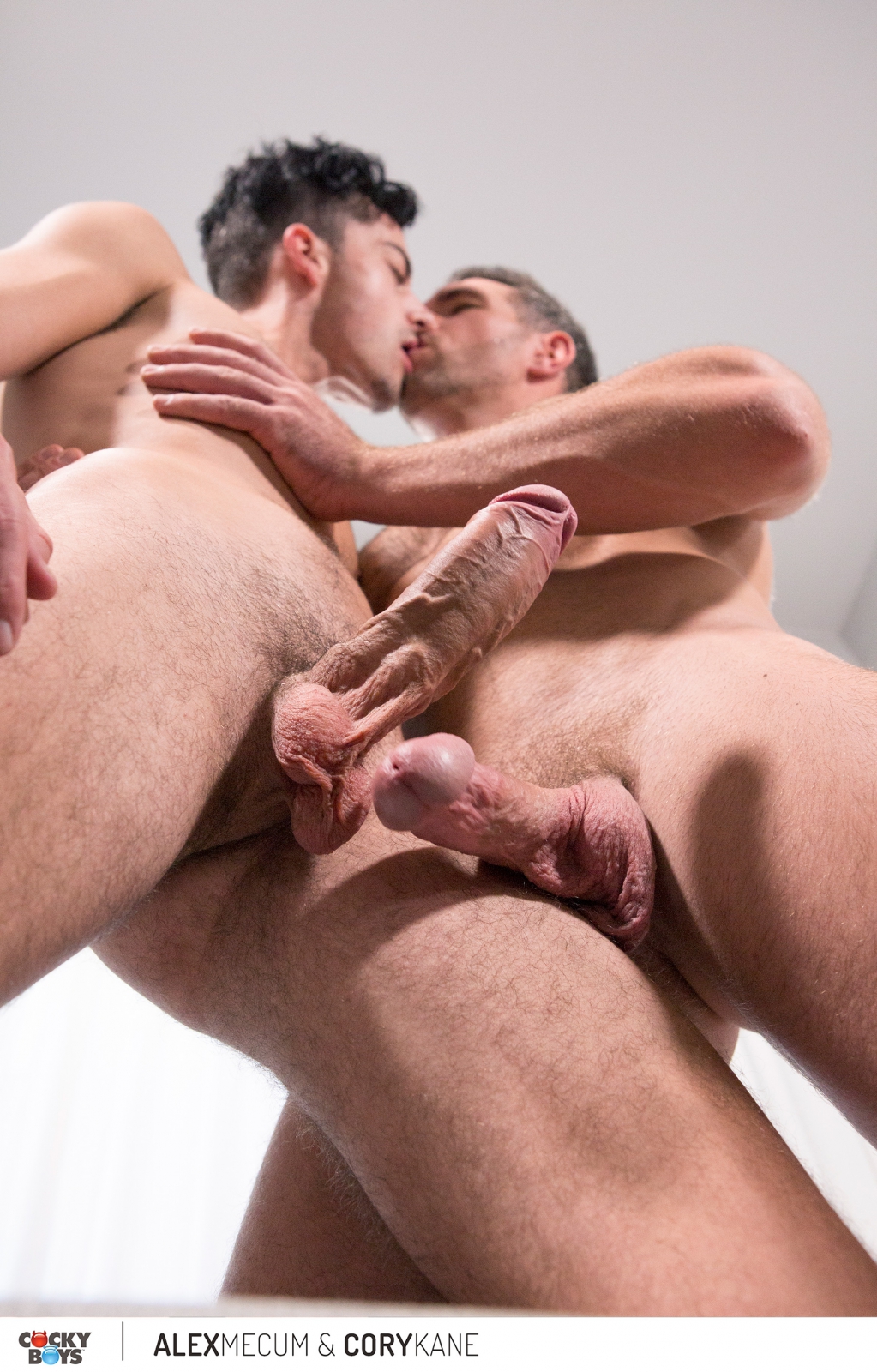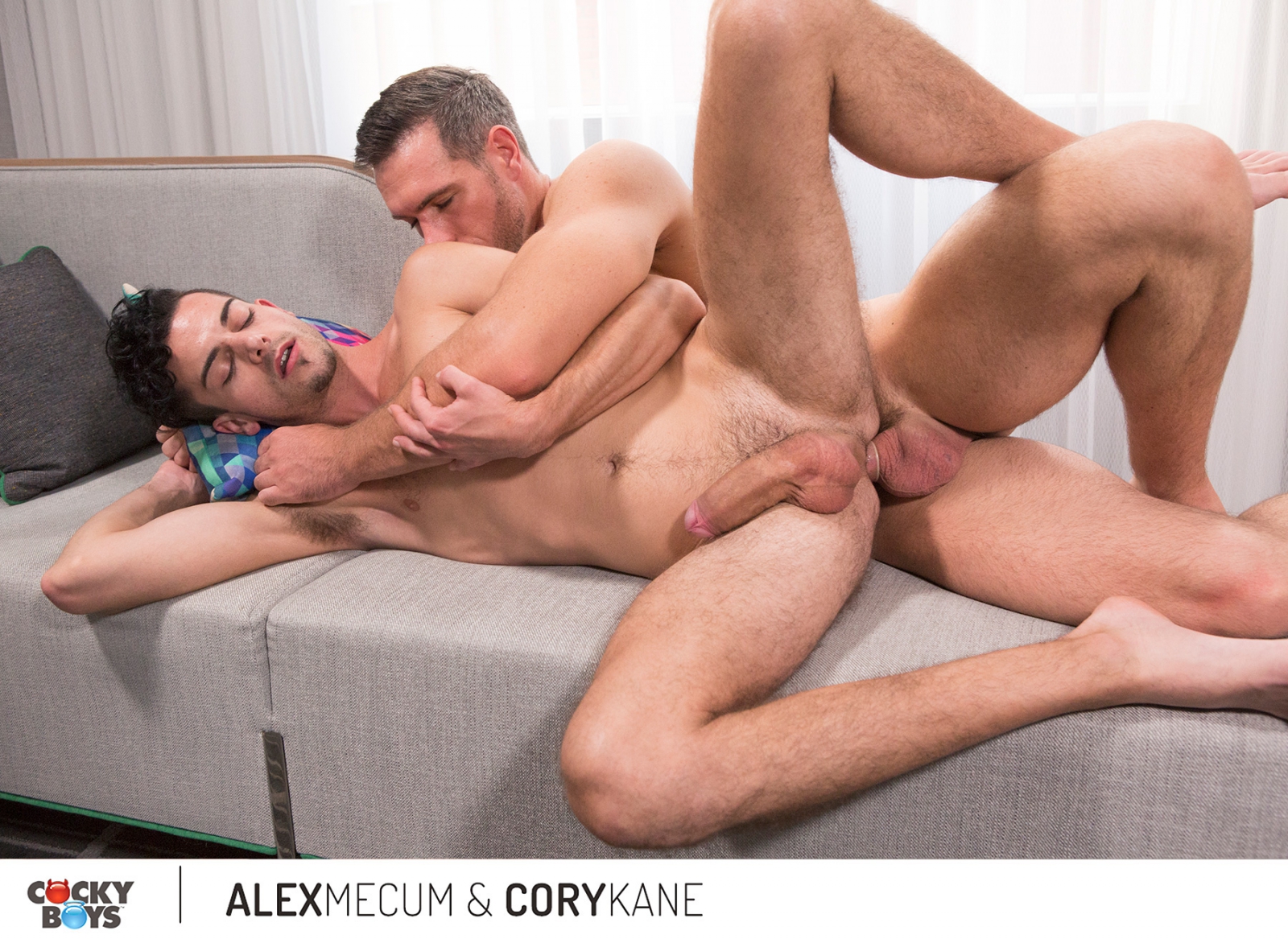 This starts off sweet (there's an opening interview where Alex and Cory flirt and admire each other), but it eventually turns into a wild fuckfest, with Alex Mecum fucking Cory Kane in a variety of positions, including one in which Corey Kane is upside down.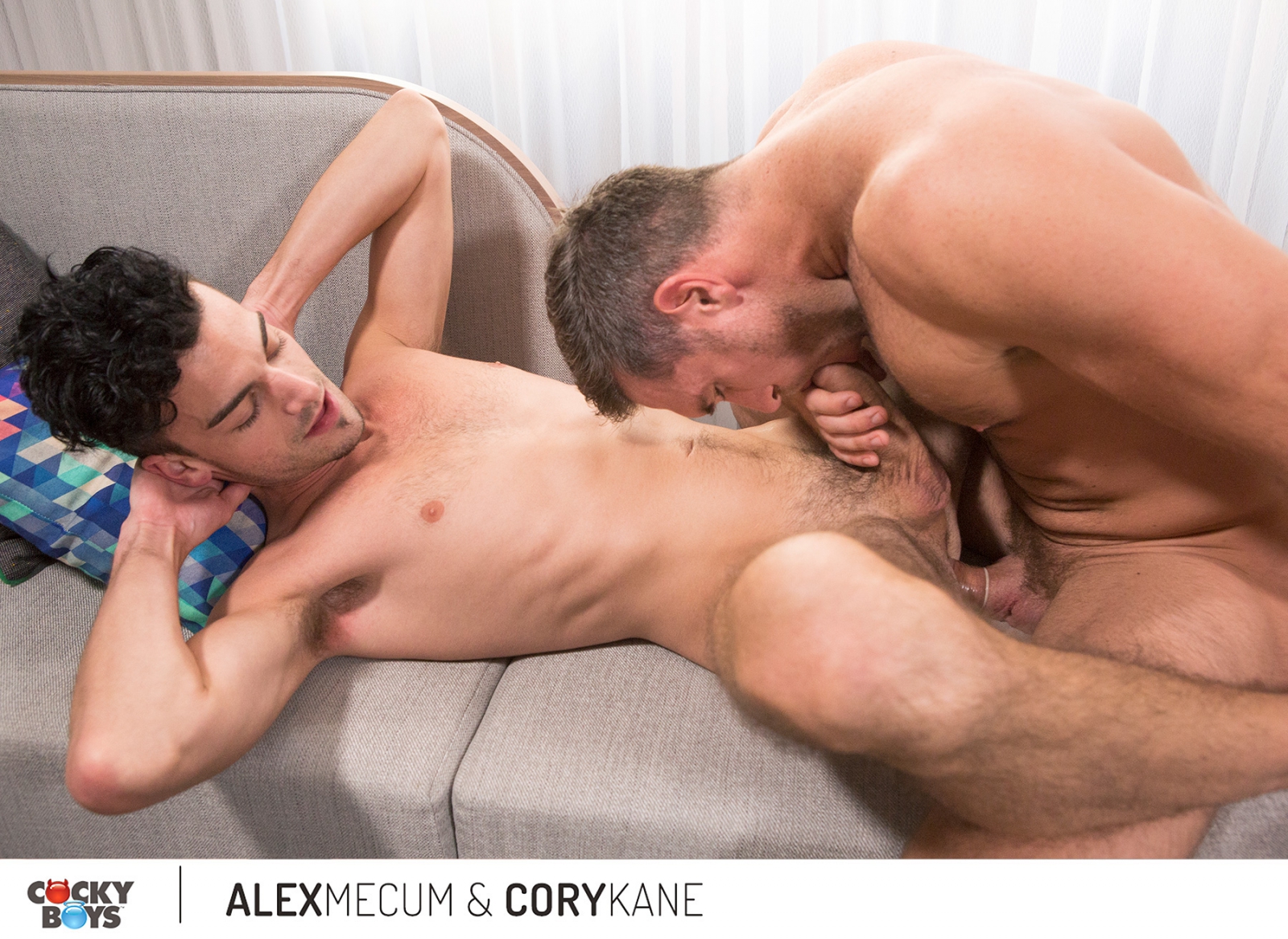 Trailer (watch full scene here):
[
CockyBoys: Alex Mecum Fucks Cory Kane
]